Welcome to The Breakfast Club! We're a disorganized group of rebel lefties who hang out and chat if and when we're not too hungover we've been bailed out we're not too exhausted from last night's (CENSORED) the caffeine kicks in. Join us every weekday morning at 9am (ET) and weekend morning at 10:30am (ET) to talk about current news and our boring lives and to make fun of LaEscapee! If we are ever running late, it's PhilJD's fault.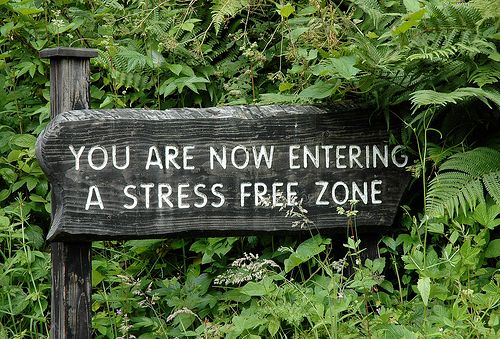 Breakfast Tune: Kid Thomas Band at Preservation Hall: When the Saints Go Marching In (1982)
Banjo solo starts at 3:37
Today in History
The Johnstown Flood kills more than 2,200 people in Pennsylvania; Israel hangs ex-Nazi official Adolf Eichmann; Bombing suspect Eric Rudolph caught in North Carolina; Actor-director Clint Eastwood born. (May 31)
Breakfast News & Blogs Below
'No Diet Coke for you': Islamophobia at 30,000 feet leads to viral United Airlines boycott

Zach Stafford, The Guardian

… Tahera Ahmad, a Muslim chaplain at Chicago's Northwestern University, documented these allegations from onboard a United Airlines flight this weekend in an episode that almost immediately went viral – and led to a boycott of the airline that quickly spread from social media to the ticket counter.

On her Facebook page, Ahmad claimed a flight attendant was "clearly discriminating against me" after she asked for an unopened of soda for hygienic reasons and says was told, "Well, I'm sorry. I just can't give you an unopened can, so no Diet Coke for you."

When the man next to her allegedly got an unopened beer can from the in-flight service, Ahmad said she was told something even more inflammatory: "We are unauthorized to give unopened cans to people, because they may use it as a WEAPON on the plane."

Ahmad said her fellow passengers were of no help: "you Moslem, you need to shut the F** up," Ahmad said, in the Facebook post, that she was told by another male passenger across the aisle. "[y]es you know you would use it as a WEAPON, so shut the F** up." …
Earthquake measuring 8.5 magnitude shakes most of Japan

Associated Press

A powerful 8.5 magnitude earthquake struck near remote Japanese islands and shook most of the country on Saturday evening local time, although it occurred well beneath the earth's surface and did not trigger a tsunami warning. Several people suffered non-life-threatening injuries, and there were no reports of deaths or major damage.

The quake struck off the Ogasawara islands at a depth of 370 miles (590 km), the Japan Meteorological Agency said.

The quake was powerful enough to rattle most of Japan, from the southern islands of Okinawa to Hokkaido in the north. It caused buildings to sway in Tokyo about 620 miles north of the Ogasawara islands and temporarily disrupted some train services in the city. About 400 houses in Saitama prefecture, just north of the capital, were without power, according to the Tokyo Electric Power Company. …
Sainthood for founder of California missions angers Native American groups

Tim Gaynor, Al Jazeera

Tribal chairwoman Louise Miranda Ramirez of the Ohlone Costanoan Esselen Nation joined members of several Native American groups in a protest on Easter Sunday at the historic Carmel Mission in Northern California, once the headquarters of the mission system founded by Franciscan priest Junipero Serra, who is buried there.

The gathering sought to honor their ancestors buried at the landmark mission and protest plans to canonize Serra, the devout Franciscan priest who converted thousands of previously uncontacted Indians to Catholicism, forcibly stripping them of their kinship ties, culture and languages in the process.

"We lost everything" because of Serra, said Miranda Ramirez, who traces her ancestors directly to the Carmel Mission. "We were not allowed to be with our people. … We lost contact with cousins … We lost the family ties … Our language was gone." …
Something to Think about over Coffee Prozac:
Man with 1st name 'God' settles with credit rating agency

AP

NEW YORK (AP) – A New York City man whose first name is God has settled a lawsuit with a credit reporting agency that had refused to recognize his name as legitimate.

Under the agreement reached in Brooklyn federal court this week, Equifax will enter God Gazarov's name into its database. The terms of the settlement were not disclosed.

Gazarov now has a robust 820 credit score.

He says he was shocked by Equifax's refusal to acknowledge his moniker.

The Russian native is a Brooklyn jewelry store owner who is named after his grandfather. He says it's a relatively common name in his native country.

He told the New York Post he's relieved the matter has been settled and plans to buy a new BMW.

Lawyers for Equifax declined to comment.