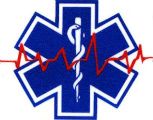 Welcome to the Health and Fitness News, a weekly diary which is cross-posted from The Stars Hollow Gazette. It is open for discussion about health related issues including diet, exercise, health and health care issues, as well as, tips on what you can do when there is a medical emergency. Also an opportunity to share and exchange your favorite healthy recipes.
Questions are encouraged and I will answer to the best of my ability. If I can't, I will try to steer you in the right direction. Naturally, I cannot give individual medical advice for personal health issues. I can give you information about medical conditions and the current treatments available.
Turn Your Fruit Into Ice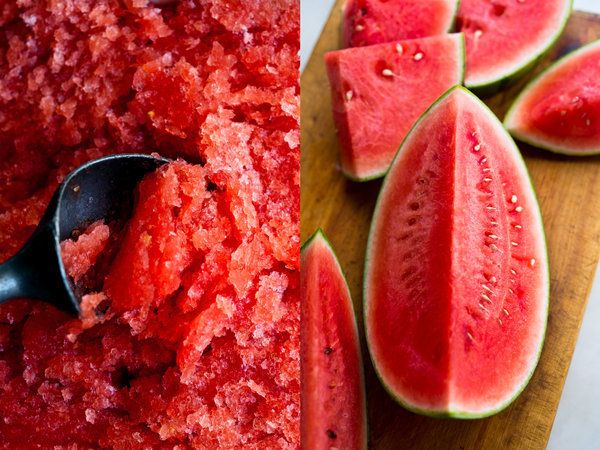 Martha Rose Shulman helps cool off with a new way to ice up your favorite fruits. Her mango and lime sorbet is tangy and not very sweet, with just enough sugar and corn syrup to allow the mixture to freeze properly without developing ice crystals.
Mango Lime Sorbet
This sorbet is tangy and not very sweet.
I used honey instead of sugar. The result is a creamy, tangy sherbet.
This works only if your watermelon is juicy and sweet.
Wait until your pears are nice and ripe, for maximum flavor.
Make sure to use fully ripe, sweet figs for this. My favorite way to make this is with red wine.
Warnings/Alerts/Guidelines
FDA Issues Warning for Type 2 Diabetes Drugs

By Robert Preidt, HealthDay
SGLT2 inhibitors linked to potentially fatal condition called ketoacidosis

May 18, 2015 (HealthDay News) — A certain class of type 2 diabetes drugs can lead to a life-threatening condition called ketoacidosis, the U.S. Food and Drug Administration warns.

These prescription drugs are called sodium-glucose cotransporter-2 (SGLT2) inhibitors and include canagliflozin, dapagliflozin and empagliflozin. They work by prompting the kidneys to remove sugar in the blood through urine.
Raw Tuna Suspected in Salmonella Outbreak: CDC
May 22, 2015 (HealthDay News) — Raw tuna is suspected as the source of a salmonella outbreak that has now sickened 53 people in nine states, according to U.S. health officials.

No deaths have been reported. But 10 people have been sick enough to be hospitalized, the U.S. Centers for Disease Control and Prevention said Thursday in a statement. The majority of those who fell ill said they had recently eaten sushi that included raw tuna.

However, "a common brand or supplier of raw tuna has not been identified," the CDC said in its statement.

General Medicine/Family Medical
Too Few Younger, High-Risk People Get Colonoscopy

By Steven Reinberg, HealthDay
Those with a family history of disease should have screening at age 40, but only 38 percent do

May 21, 2015 (HealthDay News) — A majority of people with a family history of colon cancer are not getting screened for the disease early enough, a new study finds.

Guidelines say colonoscopies should start at age 40 for people with a close relative who had colon cancer. However, only 38 percent of those people have a colonoscopy between ages 40 and 49, researchers report.
Does Botox Actually Rejuvenate Skin?

By Dennis Thompson, HealthDay
Elasticity, pliability improve after toxin injections, study finds

May 21, 2015 (HealthDay News) — Botox injections might do more than simply paralyze facial muscles to create a more youthful appearance. New research suggests the anti-aging treatments may also turn back the clock on facial skin itself, aiding its ability to stretch and recoil.

Botox treatment seems to promote production of elastin and collagen, a pair of proteins that make young skin tight, firm and flexible, said lead author Dr. James Bonaparte, a plastic and reconstructive surgeon and an assistant professor at the University of Ottawa in Canada.
A Billion Smokers, 240 Million Alcohol Abusers

By Randy Dotinga, HealthDay
Global tally finds adult health toll from legal substances may exceed that from illicit drugs

May 19, 2015 (HealthDay News) — Tobacco and alcohol take a big toll on the health of people around the world, a new global survey shows.

The research suggests that about a billion people — more than 20 percent of the world's adult population — smoke, and 240 million, or almost 5 percent, suffer from alcoholism or a related disorder.

The study, led by Linda Gowing, an associate professor at the University of Adelaide in Australia, reveals a much larger negative impact from alcohol use than from illegal drugs. In fact, the report estimates that alcohol's impact in terms of disability is more than three times higher.
One-Third of Americans Have Heart Risk Factors

By Dennis Thompson, HealthDay
Metabolic syndrome, which includes high blood pressure and obesity, increases with age, researchers say

May 19, 2015 (HealthDay News) — More than one-third of U.S. adults have a combination of health problems collectively known as metabolic syndrome that increase the risk of heart disease and diabetes, according to new research.

What's worse, the researchers found the rate of metabolic syndrome increases dramatically with age. Almost half of people 60 or older in the United States have metabolic syndrome, the study found.
Steroids No Better for Sciatica Pain Than Placebo?

By Kathleen Doheny, HealthDay
But taking prednisone was tied to small improvements in ability to perform daily activities

May 19, 2015 (HealthDay News) — Doctors often prescribe steroid pills to ease the discomfort of sciatica — back and leg pain usually caused by a herniated disk in the lower back.

But a new study finds steroids are no more effective than a placebo pill for the pain and provide only modest improvement in function.
Most Americans Still Not Using Sunscreen

By Carrie Myers, HealthDay
Women do so more than men, but still fall short of recommendations, CDC study finds

May 19, 2015 (HealthDay News) — Most Americans still don't regularly use sunscreen to help prevent exposure to the sun's cancer-causing rays, a new study reveals.

When used as recommended, sunscreen has been shown to reduce risk for all types of skin cancer and prevent or delay signs of aging, the researchers explained. But their 2013 survey found only 14 percent of men and 30 percent of women regularly use sunscreen both on their face and other exposed skin.
Secondhand Pot Smoke Can Give Others Mild 'High'

By Robert Preidt, HealthDay
Experiment in unventilated room found some intoxication by those who weren't smoking marijuana

May 19, 2015 (HealthDay News) — In unventilated rooms or vehicles, secondhand marijuana smoke can affect people who aren't smoking the drug, a new study finds.

In those situations, nonsmokers can have "mild intoxication," memory and coordination problems and, in some cases, have a positive result for the drug in a urine test, the Johns Hopkins University School of Medicine team said.
It May Soon Be Possible to Easily 'Brew' Narcotics

By Dennis Thompson, HealthDay
While breakthrough could benefit medicine, researchers warn of potential to create illegal drugs

May 18, 2015 (HealthDay News) — People may soon be able to "homebrew" narcotics using genetically modified baker's yeast and a vat of simple sugar, warn researchers, who are calling for strict regulation of this upcoming scientific breakthrough.

Scientists are rapidly closing in on a way to create a new strain of yeast that would, through fermentation, convert corn syrup into an opiate similar to codeine or morphine, said John Dueber, an assistant professor of bioengineering at the University of California, Berkeley.
Medical Pot and Prescription Painkiller Combo

By Robert Preidt, HealthDay
But researchers say doctors should be kept informed of dual usage

May 18, 2015 (HealthDay News) — Medical marijuana users don't appear to increase their risk for drug or alcohol abuse if they also take prescription painkillers, a new study finds.

While many people use medical marijuana as an alternative to narcotic (opioid) painkillers, some use both to cope with chronic pain, the researchers said.
Women's Health
Persistent UTI Symptoms May Signal Bladder Cancer

By Nick Mulcahy, Medscape Medical News
May 21, 2015 — Urinary tract infection symptoms that don't improve with time or treatment could point to bladder cancer, a new study suggests.

That finding applies to both men and women, said lead researcher Kyle Richards, MD, from the University of Wisconsin-Madison, during a press conference at the American Urological Association 2015 Annual Meeting.

Awareness is especially important when it comes to women, he said, because bladder cancer is more commonly associated with men.
More Evidence C-Sections Riskier for Moms

By Steven Reinberg, HealthDay
First-time surgeries also lower chances of vaginal delivery for subsequent births, researchers find

May 20, 2015 (HealthDay News) — Women who deliver their first baby by cesarean section are more likely to need blood transfusions and be admitted to intensive care units than women who opt for a vaginal delivery, U.S. health officials reported Wednesday.

In addition, after that first C-section, nine out of 10 women will have their next infant delivered the same way, said report author Sally Curtin, a statistician at the U.S. Centers for Disease Control and Prevention's National Center for Health Statistics.
Does Family History Affect Breast Cancer Survival?

By Kathleen Doheny, HealthDay
Over roughly six years, no difference seen in survival

May 20, 2015 (HealthDay News) — Breast cancer patients who have a family history of the disease often worry that their outlook is worse and their chances for recurrence is higher.

But a new British study of nearly 3,000 women treated for breast cancer suggests those fears may be unwarranted — at least for women 40 and younger.
Heart Risk Factors May Harm Black Women More

By Robert Preidt, HealthDay
Fewer unhealthy signs are needed before black women's risk starts to rise, study finds

May 20, 2015 (HealthDay News) — The cluster of heart risk factors known as the "metabolic syndrome" might raise the risk of heart disease more for black women than it does for white women, a new study suggests.

Metabolic syndrome refers to having at least three health conditions — including a large waist size, high blood pressure, low levels of "good" HDL cholesterol, high levels of blood fats called triglycerides, and impaired sugar metabolism — that can all work together to boost the odds of diabetes, heart disease and stroke.
Chemo Before Surgery and Advanced Ovarian Cancer

By Robert Preidt, HealthDay
Shrinking the tumor beforehand seems to raise quality of life without shortening survival, study finds

May 20, 2015 (HealthDay News) — Undergoing chemotherapy before surgery may help women battling advanced ovarian cancer, a new study finds.

The British study was led by Sean Kehoe, professor of gynecological cancer at the University of Birmingham, and included 550 patients. About half underwent the standard treatment of surgery followed by six cycles of chemotherapy, while the other half had three cycles of chemotherapy before their surgery.
Women's HRT and Gastrointestinal Bleeding

By Steven Reinberg, HealthDay
Risk of a type of colitis increased somewhat for current HRT users, study found

May 18, 2015 (HealthDay News) — Hormone replacement therapy to relieve menopausal symptoms may raise the risk a bit for serious lower intestinal bleeding, a new study suggests.

In the 1990s, millions of American women turned to hormone replacement therapy (HRT) to help ease the symptoms of menopause. But the results of a landmark study called the Women's Health Initiative, released in 2002, found that long-term use of the therapy increased women's risk for breast cancer, as well as their risk for heart attacks and strokes. Use of the regimen fell dramatically soon after.
Men's Health
Treating Gum Disease Might Help Prostate Symptoms

By Robert Preidt, HealthDay
Periodontal problems linked to inflammation throughout the body, researcher says

May 22, 2015 (HealthDay News) — Treating gum disease may help reduce symptoms of prostate inflammation, which can make urination difficult, a small study suggests.

Previous research has shown a link between gum disease and prostate inflammation — called prostatitis.

The study included 27 men, age 21 and older, who had prostatitis and moderate to severe gum disease. The men underwent treatment for gum disease and showed significant improvement in their gums within four to eight weeks, the study authors said.
Coffee May Help Men Keep Impotence at Bay

By Robert Preidt, HealthDay
Study suggests caffeine may help maintain healthy blood flow and sexual function

May 21, 2015 (HealthDay News) — Coffee perks millions of Americans up each morning, and a new study finds it might help keep men's sex lives percolating, too.

The study, from the University of Texas Health Science Center at Houston, found that men who consume more caffeine each day had a lower risk of erectile dysfunction. The exception? Men with diabetes — for them, extra caffeine didn't lower their odds for impotence, the researchers said.
Sleep Apnea May Boost Depression Risk in Men

By Kathleen Doheny, HealthDay
Researcher says cause and effect can't be proved, but link between the two conditions is strong

May 18, 2015 (HealthDay News) — Men who have the sleep disorder known as obstructive sleep apnea appear to have a higher risk of depression, new research suggests.

Men with undiagnosed, severe obstructive sleep apnea (OSA) had more than double the risk of depression compared to those without sleep apnea, said study researcher Carol Lang, a research fellow in the department of medicine at the University of Adelaide in Australia.
Pediatric Health
Animals May Ease Anxiety in Children With Autism

By Robert Preidt, HealthDay
Playing with guinea pig in stressful situation was calming, study finds

May 22, 2015 (HealthDay News) — Being around animals may help reduce social anxiety in children with autism, new research suggests.

The findings could lead to new treatment approaches that use pets such as dogs, cats and guinea pigs to help children with autism improve their social skills and interactions with other people, the researchers said.
Brain Differences Seen in Teenage Heavy Drinkers

By Robert Preidt, HealthDay
Researchers also spot genetic mutation linked to impulsiveness

May 18, 2015 (HealthDay News) — Teens who drink heavily appear to have significant abnormalities in brain development, a new study finds.

Heavy drinking by teens may also be associated with a gene mutation linked to impulsiveness, according to another new study.

The studies, published in the American Journal of Psychiatry, were scheduled for presentation Monday at the annual meeting of the American Psychiatric Association, in Toronto. Research presented at meetings is considered preliminary until published in a peer-reviewed journal.
Many Kids With Asthma Also Sensitive to Peanuts: Study

By Robert Preidt, HealthDay
Parents may not realize that wheezing, shortness of breath could be allergy

May 17, 2015 (HealthDay News) — Sensitivity to peanuts is common among children with asthma, yet many children and their parents are unaware of the problem, a new study finds.

There's been little research into the link between childhood asthma and peanut allergy, according to the study authors.

"Many of the respiratory symptoms of peanut allergy can mirror those of an asthma attack, and vice versa. Examples of those symptoms include shortness of breath, wheezing and coughing," said the study lead author, Dr. Robert Cohn from Mercy Children's Hospital in Toledo, Ohio, in a news release from the American Thoracic Society.
Aging
Cholesterol Drugs May Lower Stroke Risk for Some

By Steven Reinberg, HealthDay
Statins and fibrates both drop chances by about one-third, study suggests

May 19, 2015 (HealthDay News) — Healthy older adults who take cholesterol-lowering drugs may be cutting their risk of stroke, a new French study suggests.

The study found that when people took medications called statins or fibrates, their risk of stroke over almost a decade went down by about one-third.

But, lead researcher Dr. Christophe Tzourio, a professor of epidemiology at the University of Bordeaux and Inserm in France, doesn't think older people should start taking these drugs solely for stroke prevention.
Alzheimer's-Tied Brain Plaque May Precede Symptoms

By Amy Norton, HealthDay
Researchers hope for opportunity to head off dementia

May 19, 2015 (HealthDay News) — Abnormal protein clumps may appear in the brain up to 30 years before people develop Alzheimer's disease, a new study estimates, perhaps providing a window of opportunity to intervene.

Scientists have long known that people with Alzheimer's disease show brain "plaques," where pieces of a protein called amyloid abnormally clump together.
Mental Health
Over 4 Million Workers Have Anxiety Disorders

By Robert Preidt, HealthDay
Illness can be debilitating, but treatment is available so workers can stay productive, experts say

May 21, 2015 (HealthDay News) — A new study finds that 4.3 million Americans with full-time jobs had an anxiety disorder in the past year.

That number represents 3.7 percent of full-time workers aged 18 and older, according to the U.S. Substance Abuse and Mental Health Services Administration (SAMHSA).

As the agency explained, people with anxiety disorders experience overwhelming worry and fear. However, these conditions can be managed through counseling and/or medication.
Depression Tied to Some Risk of Parkinson's

By Maureen Salamon, HealthDay
Swedish study finds association, but overall risk is low — only about 1 percent

May 20, 2015 (HealthDay News) — People with a history of depression seem to have a higher risk of developing Parkinson's disease, a large new study reports, adding to the growing body of research linking the two conditions.

The Swedish study found that people diagnosed with depression were more than three times as likely as people without a history of the mood disorder to develop Parkinson's disease within the first year of depression.