(2 pm. – promoted by ek hornbeck)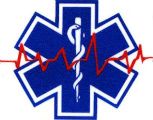 Welcome to the Health and Fitness News, a weekly diary which is cross-posted from The Stars Hollow Gazette. It is open for discussion about health related issues including diet, exercise, health and health care issues, as well as, tips on what you can do when there is a medical emergency. Also an opportunity to share and exchange your favorite healthy recipes.
Questions are encouraged and I will answer to the best of my ability. If I can't, I will try to steer you in the right direction. Naturally, I cannot give individual medical advice for personal health issues. I can give you information about medical conditions and the current treatments available.
You can now find past Health and Fitness News diaries here and on the right hand side of the Front Page.
Vegetables and Cheese Meet Bread


Andrew Scrivani for The New York Times
Vegetables and cheese, hot or cold, always make a great sandwich combination. Here are more ideas from Recipes for Health.
Roasted Pepper and Goat Cheese Sandwich
This sandwich is worth the space in your carry on.
The dukkah in this sandwich adds the surprise touch.
For this sandwich, you can also pan-fry the mushrooms, which give this sandwich a somewhat meaty quality.
I had a hunk of butternut squash lingering in my refrigerator, and it turned out to be the perfect ingredient for a grilled cheese and vegetable sandwich.
You can use a country whole wheat bread for this sandwich, but what I really like to use is focaccia.
Warnings/Alerts/Guidelines
Glass Scare Spurs Beech-Nut Baby Food Recall
April 15, 2015 — About 1,920 pounds of baby food have been recalled by Beech-Nut Nutrition because products may contain small pieces of glass, the U.S. Food Safety and Inspection Service says.

The recall is for 4-ounce glass jars of "Stage 2 Beech-Nut CLASSICS sweet potato & chicken," that have the number P-68A inside the USDA mark of inspection, an expiry date of "DEC 2016," and the product numbers "12395750815" through "12395750821."

The baby food was produced on Dec. 12, 2014 and shipped to stores across the United States.
Synthetic Pot Sends Hundreds to ERs in AL, MS

WebMD News from HealthDay
April 17, 2015 — In the past month, more than 300 people in Alabama and Mississippi have sought emergency care after using synthetic marijuana, according to health officials.

Synthetic marijuana, also called spice, is sold illegally in convenience stores. Officials said there have been 227 spice-related emergency room visits in Mississippi since April 2, and 98 suspected spice-related ER visits in Alabama in the past month, ABC News reported.
New Synthetic Drug 'Flakka' Triggers Crazed Behaviors

By Dennis Thompson, HealthDay
Use of chemical-cousin to 'bath salts' appears to be on the rise, experts say

April 16, 2015 (HealthDay News) — A potent new designer drug called "flakka" is making headlines across the United States, driving many users into fits of screaming, naked rage accompanied by vivid hallucinations.

Why naked? Because the drug sends body temperatures skyrocketing to as high as 106 degrees, which prompts users who have taken too much to rip away their clothes during sweating, delusional fits.
Chemicals in Some Flavored E-Cigs Exceed Limits

By Robert Preidt, HealthDay
Researchers say findings show need for regulations, such as mandatory listing of ingredients

April 15, 2015 (HealthDay News) — A new study raises concerns about the levels of chemicals used to flavor some brands of fluids used in electronic cigarettes.

Flavorings used in e-cigarette fluids are mostly the same as those used in food and candy products, the study authors said.

However, the safety of these flavorings relates to exposure through eating, not inhalation, the U.S. Flavor Extracts Manufacturers Association has previously noted, according to the researchers. Another concern is that the chemicals used for flavoring are rarely included on e-cigarette fluid labels, the study authors pointed out.
2 Diabetes Drugs Should Carry Warning: FDA Panel

WebMD News from HealthDay
April 15, 2015 — The diabetes drugs Onglyza and Kombiglyze should carry a new warning that they may increase the risk of heart failure and death, a U.S. Food and Drug Administration advisory panel says.

In a 14-1 vote Tuesday, the panel said the drugs' prescribing labeling should warn that they can increase the risk of hospitalization for heart failure and the risk of death from all causes, the Associated Press reported.
FDA Issues Warning About Dietary Supplement

WebMD News from HealthDay
April 14, 2015 — Consumers should stop using a muscle growth product called Tri-Methyl Xtreme dietary supplement because it may cause liver damage, the U.S. Food and Drug Administration says.

The product, distributed by Extreme Products Group and sold on the Internet and in some retail stores and gyms, claims to contain anabolic steroids.

The FDA launched an investigation into the product after receiving complaints from three people, one each in California, New Jersey and Utah. No reports of deaths from the use of the product have been received by the FDA.
General Medicine/Family Medical
Discovered Tribe's Bacteria May Point to Our Past

By Brenda Goodman, MA, WebMD Health News
April 17, 2015 — A tribe of Indians found in the remote mountains of Venezuela may have a lot to teach us about the connection between gut bacteria and our health.

The Yanomami Indians have nearly twice as many different kinds of bacteria living in their intestines as Americans do.

Researchers say the discovery offers a peek at an unspoiled microbiome, the collection of trillions of bacteria that live in and on our bodies. We're still learning about the roles these friendly microbes play in our health. But studies have shown they influence our weight, our digestion, our immune responses, and they help keep disease-causing pathogens from making us sick.
E-Cigarettes May Not Help Smokers Quit Tobacco

By Robert Preidt, HealthDay
Research found the devices actually seemed to lower quit rates

April 16, 2015 (HealthDay News) — While some proponents of "vaping" claim that smokers who try e-cigarettes may use them as a bridge to quitting smoking, a new study finds that the opposite may true.

The study, published April 16 in the American Journal of Public Health, found that smokers who used e-cigarettes were less likely to quit regular cigarettes than those who hadn't tried the devices.
Cancer Gene Tests Should Include Healthy Tissue

By Dennis Thompson, HealthDay
Current practice of only focusing on tumor samples might adversely affect care

April 15, 2015 (HealthDay News) — If genetic tests are only done on cancer tissue, as many as half of patients may not receive the most appropriate treatment for their cancer, a new study reports.

Cancer doctors increasingly rely on genetic testing to look for opportunities to use treatments that target specific genetic causes of cancer — called targeted therapy.
Depression Plus Diabetes May Boost Dementia Risk

By Kathleen Doheny, HealthDay
Each threatens brain health, and combination is worse, study suggests

April 15, 2015 (HealthDay News) — Depression and diabetes are each hard on the brain, and having both conditions may significantly raise the risk of dementia, according to new research.

"What this argues for is, we need to do a better job of both identifying diabetes and depression and then really treating them once identified," said study researcher Dr. Dimitry Davydow, an associate professor of psychiatry and behavioral sciences at the University of Washington School of Medicine in Seattle.
Could Taking Acetaminophen Dull Your Happiness?

By Alan Mozes, HealthDay
In study, people showed more muted responses to photos after taking pill best known as Tylenol

April 15, 2015 (HealthDay News) — Acetaminophen, the painkiller best known to Americans as Tylenol, may do more than simply dull pain — it may also dull happy or sad emotions, new research finds.

The new, small study is the first to suggest that acetaminophen ratchets down a patient's emotional response to positive, upbeat stimulation. But the study builds on prior research into negative emotions, explained study lead author Geoffrey Durso.
Blood Thinners and Low-Risk Irregular Heartbeat

By Robert Preidt, HealthDay
Researchers say medications can cause bleeding, and may be unnecessary for those at low risk of stroke

April 14, 2015 (HealthDay News) — As many as one-quarter of people with atrial fibrillation who have a low risk of stroke are given blood-thinning drugs they likely don't need, a new study contends .

Atrial fibrillation — a common form of irregular heartbeat — can cause blood clots. Those blood clots can then travel to the brain and cause a stroke. To prevent this from happening, many people with atrial fibrillation are prescribed blood thinners. However, because the drugs also have a risk of causing excessive bleeding, they generally aren't recommended for people with atrial fibrillation who have the lowest risk for stroke, the study authors explained.
Skin Cancer: Young Adults Get It, Too

By Kathleen Doheny, WebMD Health News
Skin cancer, especially melanoma, is on the rise among young adults in the U.S.

While parents often warn their teens about the dangers of drinking and driving and having unsafe sex, the message about getting too much sun is often overlooked, experts say. Teenagers and young adults tend to think skin cancer is something that happens only to their parents or grandparents, says Anne Chapas, MD, a Manhattan dermatologist.
New Drug Shows Promise for MS

By Steven Reinberg, HealthDay
Early results indicate treatment can repair nerve damage

April 14, 2015 (HealthDay News) — An experimental drug appears to repair nerve damage seen in multiple sclerosis (MS) patients, results of an early trial suggest.

MS, an often disabling disease of the central nervous system, damages myelin, the fatty substance that protects nerves.

Now, for the first time, researchers show evidence of repair of damaged myelin in the human brain, said lead researcher Dr. Diego Cadavid, who is with Massachusetts-based Biogen Idec, which makes the drug and funded the trial.
New Specialty Medicines Drive Up Drug Spending

By Karen Pallarito, HealthDay
Report finds costs are highest they've been in a decade

April 14, 2015 (HealthDay New) — New medicines targeting conditions like hepatitis C, cancer and multiple sclerosis helped to propel drug spending to its highest level in more than a decade, a new report finds.

Medicine sales jumped 13 percent, to nearly $374 billion, in 2014 after a period of mostly low single-digit growth, according to the report released Tuesday by the IMS Institute for Healthcare Informatics in Parsippany, N.J.

Last year's increase was the largest since 2001, as spending rose 17 percent to nearly $174 billion on the growth of new "blockbuster" drugs, the report said.
Divorce Tied to Higher Chance of Heart Attack

By Amy Norton, HealthDay
Remarriage, at least for women, did not lower risk

April 14, 2015 (HealthDay News) — People who divorce face a higher risk of suffering a heart attack than those who remain in wedded bliss, but remarriage may not be the remedy, at least not for women, a new study suggests.

Duke University researchers found that among nearly 16,000 U.S. adults followed over two decades, those who were divorced at some point had a higher heart attack risk than those who stayed married.
Breath Test Might Spot Stomach Cancer Risk

By Steven Reinberg, HealthDay
Compounds in breath may signal chances of developing deadly disease, researchers say

April 13, 2015 (HealthDay News) — A new breath test may one day help spot the earliest signs of stomach cancer, a small trial from Israel suggests.

This novel technology senses small changes in the levels of particular compounds in exhaled breath, and accurately identifies changes that signal the development of disease, the researchers said. If the findings are confirmed in larger trials, the test might be a noninvasive way to screen those who are at high risk for stomach cancer, they added.
Liquid Medical Marijuana Shows Promise for Epilepsy

By Robert Preidt, HealthDay
Child and adult patients who took cannabidiol had big drop in seizure rates, study found

April 13, 2015 (HealthDay News) — A liquid form of medical marijuana may help people with severe epilepsy that does not respond to other treatments, according to a new report.

The study included 213 child and adult patients with 12 different types of severe epilepsy. Some of them had Dravet syndrome and Lennox-Gastaut syndrome, which are types of epilepsy that can cause intellectual disability and lifelong seizures.

The patients took a liquid form of medical marijuana, called cannabidiol, daily for 12 weeks.
Seasonal Flu/Other Epidemics/Disasters
Superbugs: What They Are and How You Get Them

By Kelli Miller, WebMD Health News
April 17, 2015 — Imagine being sick in the hospital with a bacterial infection and doctors can't stop it from spreading. This so-called "superbug" scenario is not science fiction. It's an urgent, worldwide worry that is prompting swift action.

Every year, about 2 million people get sick from a superbug, according to the CDC. About 23,000 die. Earlier this year, an outbreak of CRE (carbapenem-resistant enterobacteriaceae) linked to contaminated medical tools sickened 11 people at two Los-Angeles area hospitals. Two people died, and more than 200 others may have been exposed.
Boy's Death Highlights Rare Mosquito-Borne Virus

By Steven Reinberg, HealthDay Reporter
Researchers identify lethal strain of La Crosse virus in Tennessee patient

April 17, 2015 (HealthDay News) — The death from encephalitis of a 6-year-old Tennessee boy has led researchers to a better understanding of the mosquito-borne virus that killed the child.

La Crosse virus, transmitted by the bite of an infected mosquito, often causes no symptoms. But severe cases may involve encephalitis, a type of brain inflammation usually triggered by infection.
CA Measles Outbreak May Be Coming to a Close

By HealthDay staff, HealthDay
Officials say they will declare end if no new cases reported by Friday

April 16, 2015 (HealthDay News) — A measles outbreak that began last December at two Disney parks in California will officially be over if no new cases are reported by Friday, state health officials said.

According to the California Department of Public Health, a total of 134 people in California have been diagnosed with measles since the outbreak started.
Women's Health
Blood Test Could Give Early Breast Cancer Warning

By Peter Russell, WebMD Health News
April 17, 2015 — Scientists say they've created a blood test that can predict whether a woman will get breast cancer several years before the disease shows up.

The technique, which involves measuring compounds in the blood, is still in its early stages. But in the long run it could help people with the disease get treated sooner, and help doctors show women at risk how to lower their odds of getting it.
One-Third of Moms Have Kids Too Close Together

WebMD News from HealthDay
April 16, 2015 — About one-third of American mothers have children too close together, according to a federal government study.

Experts recommend mothers wait at least 18 months between pregnancies so their body can recover and improve the chances that the next child is full-term and healthy, the AP reported.
Is Gestational Diabetes Linked to Autism?

By Kathleen Doheny, HealthDay
High blood sugar might interfere with normal brain development, researcher says

April 14, 2015 (HealthDay News) — Pregnancy-related diabetes may increase the risk a child will develop autism, new research suggests.

The blood sugar disorder, known as gestational diabetes, was linked to a moderately increased risk for an autism spectrum disorder in a study of more than 320,000 U.S. children, said study researcher Anny Xiang, director of statistical research at Kaiser Permanente Southern California.
Weight-Control Myths Keep Many U.S. Women Smoking

By Robert Preidt, HealthDay
Anti-tobacco efforts should focus on these concerns, researchers say

April 13, 2015 (HealthDay News) — American women who believe smoking helps control weight are less likely than other female smokers to try quitting in response to higher cigarette prices and anti-smoking messages, a new study finds.

"We found that concerns about weight are a significant barrier to quitting among U.K. smokers and U.S. female smokers who believe smoking helps them manage weight," lead author Ce Shang, of the University of Illinois at Chicago, said in a university news release.
Painkillers in Pregnancy Common, Harmful to Baby

By Tara Haelle, HealthDay
Smoking, use of antidepressants may add to harms

April 13, 2015 (HealthDay News) — Use of prescription narcotic painkillers is common in pregnancy and increases the likelihood a baby will be born small or early, or go through painful drug withdrawal, a new study finds.

These prescription painkillers, also called opioids, include drugs such as hydrocodone (Vicodin), oxycodone (Oxycontin), codeine and morphine. Nearly 30 percent of the Tennessee mothers-to-be in the new study used at least one of these drugs while pregnant, and the associated risks went up if they also smoked or took antidepressants.
Bone-Building Drug and Frail Women's Hips, Spines

By Steven Reinberg, HealthDay
But stronger bones did not translate into fewer fractures in this elderly, high-risk population

April 13, 2015 (HealthDay News) — Frail, older women may only need a single dose of the osteoporosis drug Reclast to build bone strength, a new study suggests.

But greater bone density did not translate into fewer fractures among these high-risk women, who were living in nursing homes and assisted-living facilities during the study, the researchers added.

"Two surprising findings emerged," said study author Dr. Susan Greenspan, a professor of medicine at the University of Pittsburgh.

The drug improved bone strength in the very old and frail as well as it did in younger and more robust seniors, but there was no association between increasing bone density and reducing fractures, she said.
Men's Health
Creatine Linked to Testicular Cancer

By Veronica Hackethal, MD, Medscape Medical News
April 16, 2015 — Men who use muscle-building supplements containing creatine or androstenedione may have a higher risk of getting testicular cancer, according to a study published online in the British Journal of Cancer.

This risk seems to rise even more among men who begin using the supplements before age 25, who use various kinds of them to build muscle, or who use them for a long time.
Walking Is Good for Prostate Cancer Survivors

By Robert Preidt, HealthDay
Study found real improvements in quality of life once men got active

April 16, 2015 (HealthDay News) — Quality of life can deteriorate for men due to the effects of prostate cancer and its treatment. But a new study shows that engaging in a regular walking regimen can improve well-being.

The finding didn't come as a surprise to one expert.
Obesity and Greater Prostate Cancer Risk in Blacks

By Alan Mozes, HealthDay
Researcher urges physicians to take note of findings

April 16, 2015 (HealthDay News) — Blacks have a higher risk of developing prostate cancer than whites, and for obese black men, their risk can quadruple as their weight goes up, a new study indicates.

The findings from this large study should lead to a redoubling of efforts to encourage obesity prevention among black men, said study lead author Wendy Barrington, an assistant professor in the school of nursing at the University of Washington.
Pediatric Health
Higher Altitude States Have Fewer Kids With ADHD

By Dennis Thompson, HealthDay
Low-lying states have rates up to 16 percent versus 6 percent in mountain regions

April 17, 2015 (HealthDay News) — The thin air of America's higher-elevation regions may reduce the risk of attention-deficit/hyperactivity disorder (ADHD), a new study suggests.

Researchers reported that the occurrence of ADHD decreases substantially as altitude increases. For example, Utah has an average state elevation of 6,100 feet. That state's ADHD rate is half that of states at sea level, they said.
E-Cigarette Use Triples Among U.S. Teens in 1 Year

By Dennis Thompson, HealthDay
Federal health officials say the nicotine-based products pose major health threat to kids

April 16, 2015 (HealthDay News) — E-cigarettes are booming among U.S. teens, with nearly 2.5 million middle and high school students now choosing to "vape" rather than smoke traditional cigarettes or indulge in other forms of tobacco, federal health officials reported Thursday.

E-cigarette use among middle and high school students tripled from 2013 to 2014, making the nicotine-delivery devices the most popular tobacco product now used by American teens, according to data from the U.S. Centers for Disease Control and Prevention's 2014 National Youth Tobacco Survey.
Doctors Often Ignore Parents' Autism Concerns

By Robert Preidt, HealthDay
Research suggests that needless delays in diagnosis, treatment, occur as a result

April 15, 2015 (HealthDay News) — Delays in diagnosing and treating autism often occur when doctors ignore parents' concerns about their child's early development, a new study suggests.

A team led by Dr. Katharine Zuckerman, of Oregon Health and Science University in Portland, compared the medical records of more than 1,400 children with autism against those of 2,100 children with other forms of delayed intellectual development.
Father's Sperm May Hold Clues to Autism Risk

By Robert Preidt, HealthDay
Future research will examine more families, different occupations

April 15, 2015 (HealthDay News) — Sperm may hold clues about whether a man's children will be at increased risk for autism, a small study suggests.

Autism spectrum disorder is a group of developmental problems that can cause significant social, communication and behavioral challenges, according to the U.S. Centers for Disease Control and Prevention.
Aging
Heavy Snoring, Apnea Tied to Earlier Brain Troubles

By Steven Reinberg, HealthDay
Treating sleep issues may delay mental decline in older adults, researchers say

April 15, 2015 (HealthDay News) — Heavy snorers and people with sleep apnea may be more likely to develop memory and thinking problems at younger ages than their well-rested peers, a new study suggests.

The good news from the study is that treating sleep apnea with a continuous positive airway pressure (CPAP) machine may delay mental decline.
To Protect Your Aging Brain, Start With Exercise

By Robert Preidt, HealthDay
New report also suggests quitting smoking, managing health conditions and socializing

April 14, 2015 (HealthDay News) — There are things people can do to preserve their brain function as they age, a report released Tuesday from the Institute of Medicine (IOM) suggests.

"Changes in mental functions and capabilities are a part of aging and occur with everyone," report committee chair Dan Blazer, a professor of psychiatry emeritus at Duke University Medical Center in Durham, N.C., said in an IOM news release.