Welcome to The Breakfast Club! We're a disorganized group of rebel lefties who hang out and chat if and when we're not too hungover we've been bailed out we're not too exhausted from last night's (CENSORED) the caffeine kicks in. Join us every weekday morning at 9am (ET) and weekend morning at 10:30am (ET) to talk about current news and our boring lives and to make fun of LaEscapee! If we are ever running late, it's PhilJD's fault.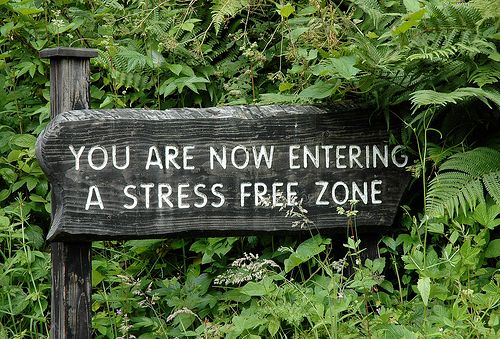 Breakfast Tune: Steve Martin and Kermit the Frog in "Dueling Banjos"
Today in History
Highlights of this day in history: Israel and Egypt sign a peace treaty; Bodies of Heaven's Gate cult members are found in Calif.; The first U.S. team to win hockey's Stanley Cup; 'Funny Girl' opens on Broadway; Singer Diana Ross born. (March 26)
Breakfast News & Blogs Below
WH won't say Yemen has failed as a counter terrorism model

Lesley Clark, McClatchy

Yemen's president is reportedly on the run amid rebel advances, but the White House insisted Wednesday that the country continues to be a model for its counter terrorism initiatives and that the U.S. continues to have extremists there "in the cross hairs."

…

The administration has long cited Yemen as a potential model for thwarting terrorism and Earnest stuck to the line amid pressing by reporters, who noted the chaos in the country.

The administration's policy "is a template that has succeeded in mitigating the threat that we face from extremists in places like Yemen and Somalia. And it's the template that we believe can succeed in mitigating the threat emanating from Syria as well," Earnest said.

I'm told there is some hilarious video of Earnest to go along with this story. Of course they'll never admit bombing people from drones doesn't exactly win hearts and minds.
Protesters call for Detroit-area police officers to be fired over beating video

The Associated Press

A pastor leading a protest on Wednesday outside a Detroit-area police department threatened to shut down the city until two white officers are fired for the bloody arrest of a black man who was pulled from his car and repeatedly punched in the head.

The march in Inkster came a day after TV station WDIV aired police video of the January arrest of Floyd Dent, 57.

The dashcam video shows an officer punching Dent many times in the head while another officer tries to handcuff the motorist, who is on the ground. Dent's head and shirt are bloody. …
Saudi Arabia Launches Airstrikes as Yemen Civil War Ignites Regional Firestorm

Jon Queally, Common Dreams

Updated (8:11 PM EST): Saudi Arabia and Gulf allies launches airstrikes inside Yemen, says Saudi ambassador to the United States

Adel al-Jubeir, Saudi Arabia's Ambassador to the United States, confirmed in a press briefing on Wednesday night that the Saudi military, along with regional allies, has begun airstrikes against targets in Yemen. Reports from the ground in the capital city of Sanaa confirm that a wide-scale bombing operation was currently underway with explosions rattling buildings across the city.

Al-Jubier said the bombing campaign was designed to protect what he described as the "legimitate government" of Yemen from rebel forces.

"We have air assets from a number of countries in the [Saudi] kingdom and we have military assets that are on their way to the kingdom to participate in these operations," Jubeir said. …
California attorney general to ask judge to halt 'shoot the gays' initiative

Anita Chabira, The Guardian

California's attorney general will go to court to stop a controversial proposed ballot initiative that calls for the legalized execution of gay people, the Guardian has learned.

Kamala Harris, who recently announced her bid to succeed Barbara Boxer as US senator, had earlier appeared powerless to stop the Sodomite Suppression Act, a ballot initiative filed last week by Huntington Beach lawyer Matt McLaughlin. As attorney general, she was faced with the task of writing the title and summary for the act, but did not have the authority to block it.

But on Wednesday, she said she would be asking a judge to step in. …
We are literally flushing millions of dollars worth of gold down the toilet, scientists say

Casey Coates Danson, Global Possibilities

Waste not: There's a veritable goldmine floating in the nation's sewers, scientists say, just begging for someone to recognize its value.

"There are metals everywhere," said Kathleen Smith, of the U.S. Geological Society, "in your hair care products, detergents, even nanoparticles that are put in socks to prevent bad odors." All make their way down the drain to wastewater treatment plants, where they emerge as solid, potentially mineable waste.

…

The environmental benefits of poop mining, for lack of a better term, could also be significant. First, it could reduce the need for destructive, traditional mining. A class of chemicals known as leachates, which are used by industrial miners to extract metals from rock, can be incredibly damaging when they're spilled or leaked into the environment – the researchers argue that poop mining, while still requiring the use of those chemicals, could be carried out in a more controlled setting. …
Something to Think about over Coffee Prozac:
Mark my word, if and when these preachers get control of the [Republican] party, and they're sure trying to do so, it's going to be a terrible damn problem. Frankly, these people frighten me. Politics and governing demand compromise. But these Christians believe they are acting in the name of God, so they can't and won't compromise. I know, I've tried to deal with them.

Barry Goldwater