Breakfast Tune: Punch Brothers cover The Cars
Welcome to The Breakfast Club! We're a disorganized group of rebel lefties who hang out and chat if and when we're not too hungover we've been bailed out we're not too exhausted from last night's (CENSORED) the caffeine kicks in. Join us every weekday morning at 9am (ET) and weekend morning at 10:30am (ET) to talk about current news and our boring lives and to make fun of LaEscapee! If we are ever running late, it's PhilJD's fault.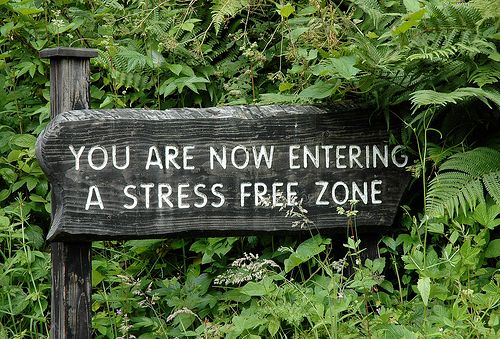 Today in History
Britain enacts the Stamp Act on its American colonies; The 'Garbage Barge'; Skater Tara Lipinski reaches the record books; The Beatles release 'Please Please Me'; Composer Andrew Lloyd Webber born.
Breakfast News & Blogs Below
Nine British medics enter Isis stronghold to work in hospitals

Marga Zambrana, Hazar Aydemir in Istanbul and Emma Graham-Harrison, The Guardian

Nine young British medical students have travelled illegally to Syria and are believed to be working in hospitals in Islamic State-controlled areas, the Observer can reveal. Their families were mounting a desperate effort on Saturday at the Turkish-Syrian border to persuade them to come home.

The group of four women and five men crossed the border last week, apparently keeping their plans secret from relatives until just before entering Syria, when one woman sent her sister a brief message and a smiling selfie.

"We all assume that they are in Tel Abyad now, which is under Isis control. The conflict out there is fierce, so medical help must be needed," Turkish opposition politician Mehmet Ali Ediboglu told the Observer, shortly after meeting the families. …
WHO: Ingredient in Monsanto Roundup 'probably carcinogenic' to humans

Renee Lewis, Al Jazeera

The most widely used herbicide in the world, glyphosate, the active ingredient in the Monsanto product Roundup, was classified as "probably carcinogenic to humans," in a report released Friday by cancer researchers affiliated with the World Health Organization.

The International Agency for Research on Cancer (IARC) announced its assessment of glyphosate after convening a meeting this month of 17 cancer experts from 11 countries. They looked at the available scientific evidence on five different pesticides, including glyphosate, to determine whether to classify them as carcinogens. Carcinogens are substances that can lead to cancer under certain levels of exposure.

Glyphosate caused DNA and chromosomal damage in mammals, and in human and animal cells studied in laboratories, the report said. Studies of workers who had been exposed to the chemical in the U.S. Canada, and Sweden found "increased risks for non-Hodgkin lymphoma that persisted after adjustment for other pesticides," the report said. …
Wisconsin federal judge finds state abortion law unconstitutional

Al Jazeera and Reuters

A federal judge in Wisconsin ruled as unconstitutional on Friday a state law requiring any doctor performing an abortion to have privileges to admit patients to a nearby hospital.

…

On Friday, Conley ordered a permanent injunction against the law, saying in his 91-page order and opinion that the law violated women's 14th amendment rights under the U.S. Constitution.

"The marginal benefit to women's health of requiring hospital admitting privileges, if any, is substantially outweighed by the burden this requirement will have on women's health outcomes due to restricted access to abortions in Wisconsin," Conley wrote.
Wild Bee Decline A Sign of Europe's 'Ecological Disaster': Study

Deirdre Fulton, Common Dreams

Nearly one in 10 European wild bee species is facing the threat of extinction, according to the first assessment of the continent's bee populations, published Thursday.

As environmentalists have long noted, bees and other pollinators are essential to the world's food supply, farming system, and environment. However, both in Europe and the U.S., they have been threatened by industrial agriculture practices, insecticides, and climate change, which causes more heavy rainfalls, droughts, and heat waves that can harm bees and their access to food.

…

To that end, earlier this week, a coalition of U.S.-based conservation and food-safety groups submitted a formal notice of intent to sue the Environmental Protection Agency for failing to consider the highly toxic impacts of a new systemic insecticide, flupyradifurone, on native pollinators such as butterflies and bees. The new insecticide would be especially harmful to imperiled, solitary bees like the blue orchard bee, the groups noted.
Tens of Thousands Flood Dublin Demanding Abolition of Austerity Tax On Water

Sarah Lazare, Common Dreams

…The Dublin rally was the latest mass mobilization in a protracted fight to head off a top-down push to directly charge residents for water use, to satisfy European Union and International Monetary Fund demands.

Beyond declaring that they "won't pay," protesters also seek to take proactive steps to prevent the government from privatizing Ireland's water bureau, Irish Water

Addressing the crowd, Communications Workers Union representative Steve Fitzpatrick called for water to be protected as a public good in the constitution. The union is proposing an amendment which would read, "The Government shall be collectively responsible for the protection, management and maintenance of the public water system." …
Something to Think about over Coffee Prozac:
If love is the answer, could you please rephrase the question?

Lily Tomlin
Brunch Tune: T.T.Cafe Banjo-Ukulele Jazz (Please Please Me)