Breakfast Tune: BACH ON THE BANJO! with John Bullard
Welcome to The Breakfast Club! We're a disorganized group of rebel lefties who hang out and chat if and when we're not too hungover we've been bailed out we're not too exhausted from last night's (CENSORED) the caffeine kicks in. Join us every weekday morning at 9am (ET) and weekend morning at 10:30am (ET) to talk about current news and our boring lives and to make fun of LaEscapee! If we are ever running late, it's PhilJD's fault.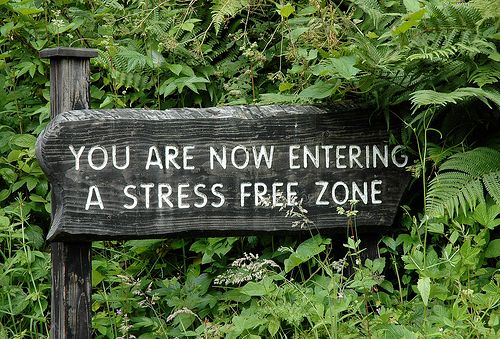 Today in History
Dr. Martlin Luther King, Jr. begins march from Selma to Montgomery, Alabama; Sharkville massacre in South Africa; Bach born.
Breakfast News & Blogs Below
Judge Orders Thousands of Detainee Abuse Photos to Be Disclosed After US Government Fails to Justify Secrecy

Kevin Gosztola, FDL

… Hellerstein did not buy the argument from the government that the Islamic State would pose a greater threat if the photographs were released. As Newsweek reported, he contended soldiers and citizens were as "exposed" as they were when the court favored release in 2005.

It had been over half of a year since Hellerstein ruled that the certification was "inadequate." The government made a last-ditch attempt to thwart the judge's order by pleading for more time to re-certify the photographs so they remain concealed. Hellerstein rejected the plea for more time and indicated the "government gives the court no reason to believe the 2015 certification" would be any better than the previous certification in 2012.

On February 4, Hellerstein told the government that it appeared the "government's conduct reflected a 'sophisticated ability to obtain a very substantial delay'" in order "to defeat FOIA's purpose of prompt disclosure." …
ATF director to resign after failed attempt to ban armor-piercing bullets

Sabrina Siddiqui, The Guardian

The director of the Bureau of Alcohol, Tobacco, Firearms and Explosives (ATF) announced he will resign on Friday, leaving the agency amid a controversial attempt to ban armor-piercing bullets.

B Todd Jones, who in July 2013 became the first Senate-confirmed ATF chief, said he will resign at the end of the month to pursue opportunities in the private sector. His departure coincides with the latest political battle between the Obama administration and the gun lobby, raising questions over whether a new director could be confirmed under a GOP-led Senate.

…

Some gun rights groups even poured money into national radio and television advertising against the proposed ban. In the end, the administration was forced to abandon the proposal – also quietly. The anti-gun violence coalition that has, in recent years, sought to rival the National Rifle Association was also critical of the bullet-piercing debacle, noting a lack of communication from the administration that did not allow enough time for a counterattack. …
Belgium's foreign minister appears in blackface

Lisa De Bode, Al Jazeera

Belgian Foreign Minister Didier Reynders appeared in blackface at an annual folklore festival in Brussels on Saturday, causing an international media storm that put a spotlight on the country's race relations and led to calls for the former colonial power to grapple with its bloody history.

Dressed as an "African notable," according to the City of Brussels, Reynders tweeted a picture of himself at the Noirauds event, a yearly festival dating back to 1876. At the rally, Belgium's wealthy citizens don top hats, ruffs and blackface – all under the eye of Belgium's Queen Paola, who presides over Les Noirauds, or The Blacks. The country's elite collect money for disadvantaged children and a kid's trip to the circus.

The images quickly circulated around the world after French broadcaster France2 reported on the event, noting that the tradition's imagery could appear racist but that this didn't dissuade Reynders from taking part. …
Staten Island's Donovan plays the race card

Gregg Levine, The Scrutineer

In what is perhaps a little taste of what the House Republican caucus can expect if Daniel Donovan wins a special election for New York's 11th Congressional District, the Staten Island District Attorney's campaign has sent out an email with the subject line: "Al Sharpton is coming after Dan, we need your help!"

Donovan, of course, rose to prominence after a grand jury convened under his auspices failed to return an indictment in the case of Eric Garner, an unarmed African-American who died from being placed in a chokehold by NYPD officer Daniel Pantaleo. On Thursday, New York Supreme Court Judge William Garrett sided with Donovan and ruled that transcripts of that grand jury proceeding would remain sealed because plaintiffs had failed to show a "compelling and particular need" for the public to see the contents.

And now, a fundraising email, delivered only hours after the judge's ruling, underlines questions already raised by Donovan standing for election so soon after sitting before the Garner grand jury. …
Cheap, fruity, with a hint of arsenic: 30 California wines contain toxin – lawsuit

Katherine Krueger, The Guardian

Several prominent bargain wine brands could contain toxic levels of arsenic, a known carcinogen, at levels up to five times higher than the Environmental Protection Agency allows for water, according to a proposed class action lawsuit filed on Thursday in Los Angeles.

The suit names nearly 30 brands of California wines which the plaintiffs say contain dangerously high levels of arsenic, a chemical compound which, when consumed in excess over time, can cause cancer, cardiovascular disease, respiratory illness and other health problems.

Among the brands named in the suit are Sutter Home, Menage a Trois, Franzia, FlipFlop and Charles Shaw, sold at Trader Joe's and lovingly dubbed "two-buck Chuck" for its $2 price tag. The wines named in the suit are primarily white and blush varieties of Moscato, Pinot Grigio and Sauvignon Blanc, which all retail for less than $10. …
Something to Think about over Coffee Prozac:
While I'm grateful for the freedom to express one's self, I've learned there are limits to what language is appropriate and I'm deeply sorry for how these lyrics could be interpreted.

Psy
Brunch Tune: The Cleverlys "Gangnam Style"