(2 pm. – promoted by ek hornbeck)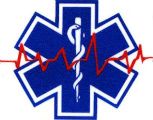 Welcome to the Health and Fitness News, a weekly diary which is cross-posted from The Stars Hollow Gazette. It is open for discussion about health related issues including diet, exercise, health and health care issues, as well as, tips on what you can do when there is a medical emergency. Also an opportunity to share and exchange your favorite healthy recipes.
Questions are encouraged and I will answer to the best of my ability. If I can't, I will try to steer you in the right direction. Naturally, I cannot give individual medical advice for personal health issues. I can give you information about medical conditions and the current treatments available.
You can now find past Health and Fitness News diaries here and on the right hand side of the Front Page.
What Else Can We Add to a Smoothie?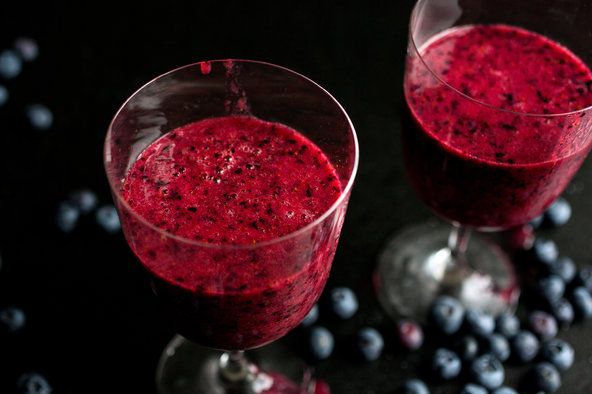 Andrew Scrivani for The New York Times
Over the years I have given you a number of Recipes for Health devoted to smoothies – fruit smoothies with nuts and seeds; smoothies with vegetables; dairy free smoothies. I thought I had pretty much covered all the smoothie bases. Then I came across a recipe for a "Fresh Peach, Banana and Warm Millet Smoothie" in Bryant Terry's impressive new cookbook "Afro-Vegan," and a bell went off. Cooked millet in a smoothie? I had never seen such a thing; yet breakfast is a great meal for cooked grains, and also for smoothies. So why not? Adding cooked grains to smoothies would be a perfect way to thicken the drinks and bulk them up. It's also a delicious way to incorporate more grains into your diet.

~ Martha Rose Shulman ~
Deep Purple Blueberry Smoothie With Black Quinoa
A delicious smoothie that works with berries that are fresh or frozen.
Strawberry, Millet and Banana Smoothie

A nourishing mix of fruit, grains and nuts in a glass.
Blood Orange Smoothie With Grapes and Red Quinoa

Red grapes and red quinoa are a perfect match in this sweet/tannic smoothie.
[Date Smoothie With Brown Rice and Almond Milk ]

A date shake with a grainy twist.
The pure flavor of pineapple is softened by the millet in this delicious drink.
Warnings/Alerts/Guidelines
Kraft Macaroni & Cheese Dinners Recalled

WebMD News from HealthDay
March 18, 2015 — About 242,000 cases of original flavor Macaroni & Cheese dinners are being recalled because some boxes may contain small metal pieces, Kraft Foods says.

The company said the recalled products include 7.25-ounce boxes, 3-pack boxes, and 4-pack and 5-pack wrapped boxes of 7.25-ounce servings, and have "Best if used by" dates of Sept. 18 through Oct. 11, 2015, with the code "C2" directly below the date on each box, Fox News reported.
Antipsychotics: Deadlier Than Thought for Some

By Robert Preidt, HealthDay
The drugs are use to treat delusions, hallucinations, agitation and aggression

March 18, 2015 (HealthDay News) — Antipsychotic drugs may increase the risk of premature death in dementia patients more than thought, a new study suggests.

The medications are widely used to treat the delusions, hallucinations, agitation and aggression that occur in many people with Alzheimer's disease and other types of dementia. However, the U.S. Food and Drug Administration warns that antipsychotic drugs have a significant risk of side effects, the study authors pointed out.
Guidelines: No Heart Tests for Low-Risk Patients

By Randy Dotinga, HealthDay
American College of Physicians advises against EKGs, stress testing, among others

March 17, 2015 (HealthDay News) — Many patients who are at low risk for heart problems don't need to have screening tests such as EKGs and stress tests, a national association of primary care physicians recommends.

The new guideline jibes with research that has suggested the tests are overused in patients who don't need them.

"These tests are very unlikely to be helpful in low-risk patients. They are unlikely to give findings that will change patient management or improve patient outcomes," said Dr. Roger Chou, director of the Pacific Northwest Evidence-based Practice Center at Oregon Health & Science University. He is the lead author of the guidelines that were released Monday by the American College of Physicians.
General Medicine/Family Medical
Plain Packaging Laws Might Spur Smokers to Quit

By Alan Mozes, HealthDay
Legislation would also keep tobacco marketing in check, experts say

March 19, 2015 (HealthDay News) — Legislation that strips cigarette packaging of all brand-specific design may boost the number of smokers who want to try quitting, a new Australian survey reveals.

Researchers polled more than 5,000 Australian adults between 2012 and 2013. During that time, an Australian law was implemented requiring that all tobacco packaging be standardized and carry large graphic images warning of the dangers of cigarettes.

Ireland and Britain also have passed laws requiring plain cigarette packing.
For Safety's Sake A Young Star Player Quits NFL

By Dennis Thompson, HealthDay
March 20, 2015 (HealthDay News) — Medical science has shown that football can take a terrible toll on the human brain, with repeated hits to the head potentially adding up to brain damage later in life.

But, it's been unclear whether players actively consider and accept the risk of brain injury as the price to be paid for their often-lucrative participation in America's most popular sport.

Until now.
Many Acne Patients Don't Take Their Meds

By Robert Preidt, HealthDay
Cost, forgetfulness, skin improvement were reasons cited for lapses

March 20, 2015 (HealthDay News) — Many acne patients do not take all their recommended medications, a small new study suggests.

Researchers surveyed 143 acne patients and found that 27 percent of them did not obtain or use all of the prescription and over-the-counter products suggested by their dermatologists.
Urine Test for Kidney Cancer Shows Promise

WebMD News from HealthDay
Simple screen used levels of two proteins to spot the disease with 95 percent accuracy, study found

March 20, 2015 (HealthDay News) — A urine test might someday become a much-needed early detection test for kidney cancer, a new study suggests.

"This research is very important and a significant finding, because we do not have a good screening mechanism for kidney cancer," said one expert, Dr. Ketan Badani, professor of urology at the Icahn School of Medicine in New York City.
New Drug for Crohn's Disease Shows Early Promise

By Amy Norton, HealthDay
But findings are preliminary, experts point out

March 18, 2015 (HealthDay News) — An experimental drug may quickly quash symptoms of the digestive disorder Crohn's disease — at least for the short term, an early clinical trial finds.

The study, of more than 150 adults with Crohn's, found that just two weeks of treatment sent many into remission — meaning they had few to no symptoms of the inflammatory bowel disease 28 days after the study began.
Why Isn't There Any Cheap, Generic Insulin?

By Serena Gordon, HealthDay
Unique development of medication allowed drug makers to extend patents for decades, review says

March 18, 2015 (HealthDay News) — New research examines why people with diabetes who depend on injections of lifesaving insulin still have no cheaper generic options to treat their disease.

"Surprisingly, this issue has not been talked about, so we're asking the question: Why is there no generic insulin?" said senior study author Dr. Kevin Riggs, a research fellow at Johns Hopkins University School of Medicine in Baltimore.
New Drug May Help Keep Hodgkin Lymphoma at Bay

By Robert Preidt, HealthDay
In study, brentuximab extended time patients survived without further progression of the blood cancer

March 18, 2015 (HealthDay News) — An FDA-approved drug doubled the amount of time that patients with Hodgkins lymphoma survived without any progression in their disease, a new study shows.

All of the patients also received stem cell therapy along with the drug, called brentuximab vedotin.
Certain Painkillers May Lower Colon Cancer Risk

By Robert Preidt, HealthDay
Genetics might be key to the anti-cancer benefits of drugs like aspirin or ibuprofen, study finds

March 17, 2015 (HealthDay News) — Prior research has suggested that regular use of a certain class of painkillers might lower colon cancer risk, but a new study finds that a person's genetics may also play a big role.

Regular, long-term use of nonprescription painkillers called nonsteroidal anti-inflammatory drugs (NSAIDs) — drugs that include aspirin, naproxen (Aleve) and ibuprofen (Motrin, Advil) — are associated with an overall lower risk of colon cancer.
Groups Call for Greater Scrutiny of Insulin Pumps

By Randy Dotinga, HealthDay
American and European associations want more standardization of new technologies

March 17, 2015 (HealthDay News) — The American Diabetes Association and the European Association for the Study of Diabetes are calling for more research into the safety and effectiveness of insulin pumps.

The diabetes' groups recommended "the adoption of a more rigorous, standardized and transparent approach to safety."
Vitamin D Won't Help Fight High Blood Pressure

By Randy Dotinga, HealthDay
Review of data from dozens of prior studies finds no benefit

March 16, 2015 (HealthDay News) — Vitamin D may help the body in many ways, but a new data review suggests it won't do much to lower high blood pressure.

Vitamin D is nicknamed the "sunshine vitamin," because the body produces the nutrient when skin is exposed to sunlight. People can also get vitamin D through such foods as eggs, milk, yogurt, tuna, salmon, cereal and orange juice.
Hepatitis C Drugs Will 'Strain Budgets': Study

By Amy Norton, HealthDay
The new therapies have remarkably high cure rates

March 16, 2015 (HealthDay News) — New hepatitis C drugs promise cure rates above 90 percent, but could prove to be budget-busters for public and private health insurers, a new analysis finds.

Recently approved drugs for chronic hepatitis C have been heralded as a breakthrough that could make the liver disease "rare" in the United States. But with prices topping $1,000 per pill, government and private insurers are balking — often putting limits on which patients qualify for coverage.
Drug May Lower Cholesterol, Heart Attack Risk

By Kathleen Doheny, HealthDay
Adding the 'investigational biologic' evolocumab to statin therapy works better, study says

March 15, 2015 (HealthDay News) — Adding an experimental new biologic drug to conventional cholesterol-lowering drugs may result in better cholesterol control and reduced risks of heart attack and stroke, according to a new study.

Compared to patients on conventional therapy alone, those who also got the experimental drug evolocumab were half as likely to die, suffer a heart attack or a stroke or be in the hospital to have a procedure to open blocked arteries during the one-year follow-up, said lead researcher Dr. Marc Sabatine.
Seasonal Flu/Other Epidemics/Disasters
Low Vaccination Rates and Disney Measles

By Steven Reinberg, HealthDay
Disease may continue to spread unless more people get shots to protect against infection, experts warn

March 16, 2015 (HealthDay News) — Pockets of unvaccinated children appear to have fueled the recent measles outbreak traced to Disney theme parks in California, researchers report.

"The Disneyland outbreak is quite possibly a direct consequence of the growing anti-vaccination movement in the United States," said study author Maimuna Majumder, a research fellow at Boston Children's Hospital.
Dozens Test Positive for TB at Kansas High School

WebMD News from HealthDay
March 19, 2015 — More than two dozen people have tested positive for tuberculosis at a Kansas high school.

More than 300 students and staff at Olathe Northwest High School were tested last week after a reported case of TB at the school. The testing identified 27 more people with TB infection, the Kansas City Star reported.

On Monday, health officials started calling people who tested positive, while letters were being sent to those who showed no sign of TB.
Decline in U.S. Tuberculosis Rates Slows: CDC

By Robert Preidt, HealthDay
Latest statistics reported as health officials work to contain outbreak at Kansas high school

March 19, 2015 (HealthDay News) — As health officials in Kansas struggle with an outbreak of tuberculosis at a local high school, federal officials reported Thursday that the annual decline in U.S. cases is slowing.

In 2014, there were slightly more than 9,400 TB cases in the United States, a rate of three cases per 100,000 people. That's about 2 percent lower than the TB rate in 2013, according to data from the U.S. Centers for Disease Control and Prevention.
Women's Health
Good Sleep Is Key to Good Sex

By Kathleen Doheny, HealthDay
Women who got more rest had greater desire the next day, study found

March 18, 2015 (HealthDay News) — Women looking to jump-start their sex life may want to spend more time in bed.

Sleeping.

That's the conclusion of a new study that suggests that each additional hour of sleep increased by 14 percent the likelihood a woman would engage in sexual activity with a partner the next day.
2 Factors Boost New Moms' Odds of Type 2 Diabetes

By Steven Reinberg, HealthDay
Gestational diabetes, followed by weight gain after delivery significantly raise the risk, study finds

March 18, 2015 (HealthDay News) — Obese women who develop diabetes during pregnancy, and then gain 11 pounds or more after giving birth, have more than a 40 times higher risk of developing type 2 diabetes, a new study suggests.

Diabetes that develops during pregnancy is known as gestational diabetes. While this type of diabetes often disappears after pregnancy, it's long been known that women who've had the condition have a higher risk of developing type 2 diabetes later in life. Background information in the new study pointed out that as many as one-third of women with type 2 diabetes had a history of gestational diabetes.
Skin Cancer Rates Rise for Hispanic, Asian Women

By Maureen Salamon, HealthDay
Shifting preferences for tanning, along with belief that darker skin is protected, may explain trend

March 20, 2015 (HealthDay News) — While most white people who develop skin cancer are older men, the reverse is true in Asian and Hispanic populations, a new study suggests.

Researchers contend that shifting preferences for tanning among Asians and Hispanics in the United States — along with the belief that their darker skin protects them from the sun's harmful rays — may be contributing to rising skin cancer rates in both groups.
Yoga May Help Ease Depression in Pregnant Women

By Robert Preidt, HealthDay
Finding suggests it might sometimes be alternative to antidepressants, talk therapy

March 19, 2015 (HealthDay News) — New research suggests that yoga may help ease depression in pregnant women.

"This is really about trying to develop a wider range of options that suit women who are experiencing these kind of symptoms during pregnancy," lead author Cynthia Battle, an associate professor of psychiatry and human behavior at Brown University, said in a university news release.
Obesity Raises Women's Cancer Risk by 40 Percent

By Robert Preidt, HealthDay
British researchers stress that losing excess weight lowers the odds again, however

March 17, 2015 (HealthDay News) — Obesity takes a huge toll on health, and a new British study finds that obese women have a 40 percent higher risk for cancer than thinner women.

Overall, the Cancer Research UK study found that obese women have about a one in four risk of developing a weight-related cancer in their lifetime. Those include cancers of the bowel, gallbladder, uterus, kidney, pancreas and esophagus, as well as post-menopausal breast cancers.
Study Questions Accuracy of Breast Cancer Biopsies

By Dennis Thompson, HealthDay
Abnormal cells are misidentified in one-fourth of cases, research suggests

March 17, 2015 (HealthDay News) — As many as one of every four breast tissue biopsies tested for cancer may have been incorrectly diagnosed by pathologists taking part in a study to test their skills.

The pathologists did well at identifying invasive breast cancer, but they struggled with spotting whether abnormal cells in a tissue sample might increase a woman's future cancer risk. This may mean that some women are being treated too aggressively, the researchers noted.
Men's Health
Age-Linked Memory Loss May Be Worse for Men

By Amy Norton, HealthDay
And, early plaque build-up in brain may not play as strong a role in recall issues as suspected

March 16, 2015 (HealthDay News) — Can't remember that work colleague's name? Misplaced your keys again? Don't fret: a new study finds that nearly everyone will suffer more memory lapses as they age, with men being more vulnerable to failing memory than women.

The study also reported that people's memory skills and brain volume typically decline with age — and, surprisingly, it seems to have little to do with the buildup of brain "plaques" that mark Alzheimer's disease, the study suggests.
Pediatric Health
Breast-Fed Babies May Be Smarter, Richer Adults

By Steven Reinberg, HealthDay
But many factors determine IQ, not just mother's milk

March 17, 2015 (HealthDay News) — Breast-fed babies may be smarter, better educated and richer as adults, a new study by Brazilian researchers suggests.

"Breast-feeding is associated with improved performance in intelligence tests at age 30 and also has an important effect on a societal level by increasing educational attainment and income in adulthood," said lead researcher Dr. Bernardo Horta, of the Federal University of Pelotas.
IVF Children May Have Higher Odds of Autism: Study

By Steven Reinberg, HealthDay
But multiple births, mother's age may account for the increased risk, researchers say

March 19, 2015 (HealthDay News) — Children conceived through assisted reproductive technology, such as in vitro fertilization, are twice as likely to have autism as those conceived without assistance, a new study finds. But researchers only found an association, which may be explained by multiple births and other risks, not the infertility treatment itself, experts said.

The study included nearly 6 million children born from 1997 to 2007. After taking into account factors such as mother's education and multiple births, the increased risk was seen only for mothers under 35, the researchers said.
Aging
Older Heart Patients and Aggressive Treatments

By Robert Preidt, HealthDay
Those who suffered milder type of heart attack or unstable chest pain did worse if only given medication

March 16, 2015 (HealthDay News) — Older people with certain types of heart problems might benefit from aggressive treatment they might otherwise not receive because of their age, a new study suggests.

Researchers looked at 458 patients, aged 80 and older, in Norway who had a type of heart attack that is initially mild but leads to poor outcomes after six months or longer, or a closely related condition called unstable angina.

Both conditions — called acute coronary syndromes — are caused by plaque buildup in the heart's arteries.
A Sense of Purpose May Benefit Your Brain

By Alan Mozes, HealthDay
Study finds seniors with a positive mental state less likely to have cerebral tissue damage

March 19, 2015 (HealthDay News) — Having a strong sense of purpose in life may lower the likelihood of brain tissue damage in older adults, new research suggests.

Autopsies conducted among adults in their 80s revealed that those who felt their lives had meaning had far fewer "macroscopic infarcts" — small areas of dead tissue resulting from blockage of blood flow.
Back Pain Scans May Do Little to Help Seniors

By Alan Mozes, HealthDay
Researchers saw no difference in outcomes, even though more money was spent on treatments

March 17, 2015 (HealthDay News) — Most current guidelines suggest that when seniors report new back pain to their primary care physician they should quickly be sent for diagnostic imaging, such as CT scans or MRIs.

But a new study suggests that early imaging may actually be a waste of both time and money.
Mental Health
Screening Identifies Early Memory Troubles

By Robert Preidt, HealthDay
Higher scores on test may indicate need for further evaluation, expert said

March 18, 2015 (HealthDay News) — Researchers say they have developed a new scoring system to help identify seniors who are at high risk for memory and thinking problems that might lead to dementia.

"Our goal is to identify memory issues at the earliest possible stages," wrote lead researcher Dr. Ronald Petersen, of the Mayo Clinic in Rochester, Minn.
Could Loneliness Shorten a Life?

By Alan Mozes, HealthDay
Study says feeling this way raised risk of early death by 26 percent

March 17, 2015 (HealthDay News) — Loneliness has long been associated with poor mental health, including depression. But a new study suggests social isolation may harm physical health, too, and even hasten death.

The findings are based on a review of data from dozens of studies involving more than 3 million people.
Nutrition/Diet/Fitness
This May Help Ward Off Stroke in Some with High BP

By Robert Preidt, HealthDay
Chinese study found significantly lower rates in those who got an extra supply of the nutrient

March 15, 2015 (HealthDay News) — Folic acid — the same nutrient women take in pregnancy to help ward off birth defects — may also help lower stroke risk in people with high blood pressure, a new Chinese study finds.

The findings are intriguing, one U.S. heart health expert said.
Tackling Obesity May Ease Irregular Heartbeat

By Robert Preidt, HealthDay
Keeping the weight off over time was key to curbing atrial fibrillation, study found

March 16, 2015 (HealthDay News) — There's good news for people who are obese and have atrial fibrillation, a common form of irregular heartbeat: Losing weight may help restore healthy heart rhythm.

That's the finding from a new Australian study involving 355 obese people with atrial fibrillation. Researchers led by cardiologist Dr. Rajeev Pathak, of the University of Adelaide, tracked outcomes for the patients for four years while they tried to lose weight.
Law Curbing Fast Food Didn't Cut Obesity Rates

By Robert Preidt, HealthDay
Most eateries in targeted neighborhoods were too small to be affected by zoning law, researcher says

March 19, 2015 (HealthDay News) — A Los Angeles law that restricts the opening of new fast food restaurants in poor areas has not lowered obesity rates among people who live in those neighborhoods, a new study finds.

"The South Los Angeles fast food ban may have symbolic value, but it has had no measurable impact in improving diets or reducing obesity," study author Roland Sturm, a senior economist at RAND Corp., said in a news release from the nonprofit research organization.
Gene-Modified Apples, Potatoes Safe, FDA Says

By Robert Preidt, HealthDay
Regulators also said they are as nutritious as conventional produce

March 20, 2015 (HealthDay News) — A number of new varieties of genetically modified apples and potatoes are safe to eat, the U.S. Food and Drug Administration says.

The agency said it evaluated two varieties of genetically modified apples from Okanagan Specialty Fruits, Inc. in Canada and six varieties of genetically modified potatoes from J.R. Simplot Co. in Idaho.

Regulators concluded the engineered produce is as safe and nutritious as the natural versions.
Can Fish Oil Help Boys With ADHD Pay Attention?

By Dennis Thompson, HealthDay
Perhaps, but it won't take the place of medication, expert says

March 19, 2015 (HealthDay News) — Boys with attention-deficit/hyperactivity disorder may benefit from the omega-3 fatty acids found in fish and some vegetable oils, a small European study suggests.

Those who regularly ate an omega-3-loaded margarine experienced an improvement in their ability to pay attention, compared with boys who did not, researchers report in the March 19 issue of Neuropsychopharmacology.