(2 pm. – promoted by ek hornbeck)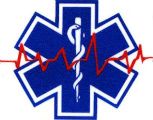 Welcome to the Health and Fitness News, a weekly diary which is cross-posted from The Stars Hollow Gazette. It is open for discussion about health related issues including diet, exercise, health and health care issues, as well as, tips on what you can do when there is a medical emergency. Also an opportunity to share and exchange your favorite healthy recipes.
Questions are encouraged and I will answer to the best of my ability. If I can't, I will try to steer you in the right direction. Naturally, I cannot give individual medical advice for personal health issues. I can give you information about medical conditions and the current treatments available.
You can now find past Health and Fitness News diaries here and on the right hand side of the Front Page.
Salads Don't Have to Be Green


Orange and Radish Salad with PistachiosCredit Andrew Scrivani for The New York Times
I used to insist on making a green salad to go with every meal. It is the way I grew up eating – in fact the first thing I learned to make in the kitchen was a vinaigrette, and my first kitchen tasks were preparing all of the lettuces and vegetables for our mixed green salads. Now my salads are not always green. This is especially true in winter, when root vegetables, roasted vegetables, grains and year-round vegetable staples like celery are often at the center of my salad plate.

For inspiration for this week's salads, I looked at the Union Square Greenmarket website as well as some websites from farms, to see what fruits and vegetables may be arriving in your CSA baskets.
Kasha or Freekeh Salad With Roasted Squash, Pecans and Pomegranate
A delicious grain salad with a sweet and tart dressing that provides an unexpected use for roasted squash.
A grated salad that is not quite as creamy as the dish that inspired it.
The turnips in this salad can work both warm or cold.
Pistachios and their oil go beautifully with the oranges while radishes offer a crisp, pungent contrast.
An adaptation of a famous Greek salad dish.
Warnings/Alerts/Guidelines
Huge Food Recall After Peanut Traces Found in Cumin

WebMD News from HealthDay
Feb. 19, 2015 — A huge recall of products that contain cumin spice possibly contaminated with peanut has been ongoing in the United States since December, and the Food and Drug Administration is warning people with peanut allergy to avoid cumin and all products that contain cumin.

The recall of hundreds of products began after traces of peanut were found in cumin. Allergy-related recalls this large are rare, but undeclared allergens are the leading cause of food recalls in the U.S., the Associated Press reported.

Undeclared allergens in foods can trigger dangerous or deadly allergic reactions in some people.
Hookahs Don't Filter Out Tobacco Toxins

By Robert Preidt, HealthDay
Study finds the popular water pipes do not rid smoke of heavy metals

Feb. 20, 2015 (HealthDay News) — Contrary to what many people think, hookah water pipes do not filter out most of the heavy metals in tobacco, a new study warns.

Tobacco plants can absorb and accumulate heavy metals, such as copper, iron, chromium, lead and uranium. Long-term exposure to these heavy metals can increase smokers' risk of head and neck cancers, as well as other diseases, the study authors said.
2 Deaths From Potential 'Superbug' Infections

By Margaret Farley Steele, HealthDay
Endoscopes blamed for spread of potentially deadly bacteria

Feb. 19, 2015 (HealthDay News) — At least 100 patients may have been exposed to medical devices contaminated with a "superbug" at the Ronald Reagan UCLA Medical Center in Los Angeles, where the devices are already believed to be responsible for seven serious infections, including two deaths.

Endoscopes that were used to perform digestive procedures between October and January were contaminated with Carbapenem-Resistant Enterobacteriaceae (CRE), hospital officials said Thursday.

The hospital said about 100 patients may have been exposed to the contaminated devices. The Associated Press reported that 180 patients might be at risk.
General Medicine/Family Medical
Study Links Lack of Sleep to Type 2 Diabetes Risk

By Robert Preidt, HealthDay
Experts say shortchanging nightly snooze affects hormone that controls blood sugar levels

Feb. 19, 2015 (HealthDay News) — A new study helps explain why getting too little sleep might boost diabetes risk.

Researchers say lack of sleep can lead to increased levels of substances called free fatty acids in the blood. These substances interfere with the ability of the hormone insulin to regulate blood sugar levels.

The researchers said these findings suggest that high rates of obesity and diabetes could be reduced by something as simple as having people get more sleep.
More Surviving Cancer Today Than 20 Years Ago

By Steven Reinberg, HealthDay
Study shows biggest improvements in people diagnosed between ages 50 and 64

Feb. 19, 2015 (HealthDay News) — Survival rates are improving for many people with cancers of the breast, prostate, lung, liver and colon or rectum, especially for those diagnosed at younger ages, a new study reports.

Cancer is still a leading cause of death in the United States, but advances in radiation, chemotherapy and targeted treatments have improved survival, the researchers said.
Sun's Damage Lingers Long After Dark

By Robert Preidt, HealthDay
UV rays cause DNA-related harm to skin cells, study finds

Feb. 19, 2015 (HealthDay News) — Skin damage caused by ultraviolet (UV) radiation continues long after you get out of the sun, even in the dark, a new study says.

Researchers explain that UV light from the sun or tanning beds can damage DNA in melanocytes. Melanocytes are cells in the skin that make the substance called melanin. Melanin gives skin its color. Damage to melanocytes is a major cause of skin cancer, according to the researchers.

It was thought that melanin protected the skin by blocking UV light, but this study found that melanin has both protective and harmful effects.
Many LGBT Medical Students Don't Reveal It

By Robert Preidt, HealthDay
Fear of discrimination cited as biggest reason, survey reports

Feb. 18, 2015 (HealthDay News) — Fear of discrimination is a major reason why about one-third of lesbian, gay, bisexual and transgender (LGBT) medical students stay "in the closet," new research finds.

The study included almost 1,000 LGBT respondents who answered an online survey. The survey was sent to every medical student in the United States and Canada during the 2009-2010 academic year. Thirty percent of those who said they were LGBT said they didn't reveal their sexual identity in medical school.
Drugs for Diabetes-Linked Eye Disease Compared

By Robert Preidt, HealthDay
Eylea has slight advantage over Avastin, Lucentis for people with macular edema, but cost is an issue

Feb. 18, 2015 (HealthDay News) — A vision-robbing condition called diabetic macular edema can strike people with diabetes.

Now, a new study compared three leading drugs for the condition — Avastin, Eylea and Lucentis — and found that Eylea came out on top, at least for patients with "moderate" vision loss.
Study Explores Secrets of Marijuana 'Munchies'

By Dennis Thompson, HealthDay
Researcher says pot might help release an appetite-stimulating hormone

Feb. 18, 2015 (HealthDay News) — The marijuana "munchies" — those food cravings that follow pot use — appear to be driven by neurons in the brain that normally suppress appetite, a new mouse study suggests.

Pot's chemical compounds, called cannabinoids, appear to upend the body's ability to control appetite by influencing a group of nerve cells called pro-opiomelanocortin (POMC) neurons, researchers report Feb. 18 in the journal Nature.
Chantix: Higher Quit Rates in Some Smokers

By Randy Dotinga, HealthDay
But drug's side effects still worry some doctors

Feb. 17, 2015 (HealthDay News) — The anti-smoking medication Chantix can boost the likelihood that cigarette smokers who aren't ready to stop cold turkey will cut down gradually, a new study suggests.

"The main contribution of this study is that it demonstrates that for patients who are not ready to quit right away, the use of Chantix could be helpful in getting them to cut down, and then, eventually, to making a quit attempt," said Dr. Michael Siegel, a professor of community health sciences at Boston University School of Public Health.
Blood Thinner Beats Heparin for Some Heart Attacks

By Dennis Thompson, HealthDay
Swedish study finds fondaparinux is effective, and reduces bleeding risk

Feb. 17, 2015 (HealthDay News) — A blood thinner already used to treat dangerous blood clots in the limbs and lungs appears to be safer in treating certain heart attacks than the more powerful blood thinner that's traditionally used, a new Swedish study has found.

Patients who received fondaparinux to treat a specific type of heart attack called non-ST-segment elevation myocardial infarction (NSTEMI) had a lower risk of major bleeding and death compared to patients who received heparin. Heparin is the blood thinner commonly used by doctors in heart attack cases, according to the study published in the Feb. 17 issue of the Journal of the American Medical Association.
1 in 5 Sore Throats Tied to Scary Bacteria: Study

By Steven Reinberg. HealthDay
No test exists for F. necrophorum, which may be more common than strep, researchers say

Feb. 16, 2015 (HealthDay News) — A potentially deadly bacteria is responsible for one in five sore throats in young adults, a new study suggests.

Patients with this bacteria — Fusobacterium necrophorum — can get negative results on a strep test, but be at risk of an abscess that blocks the airway, researchers report.

"If it looks like strep but it isn't strep, it could be this," said study author Dr. Robert Centor, a professor of medicine at the University of Alabama School of Medicine at Birmingham.
Graphic Images on Cigarette Labels Affect Smokers

By Robert Preidt, HealthDay
Emotional pictures more memorable and reduce urge to smoke, researchers say

Feb. 16, 2015 (HealthDay News) — Disturbing images on cigarette warning labels have a significant effect on smokers' brains, according to a new study.

"You want warning messages to be memorable," study co-author Daniel Romer, associate director of the Annenberg Public Policy Center at the University of Pennsylvania in Philadelphia, said in university news release.
Seasonal Flu/Other Epidemics/Disasters
Measles Cases Continue to Rise Across the U.S.

By Dennis Thompson, HealthDay
Latest CDC tally has 141 people sickened in 17 states and the District of Columbia

Feb. 17, 2015 (HealthDay News) — The number of measles cases in the United States has reached 141 patients in 17 states and the District of Columbia, federal health officials reported Tuesday.

The outbreak began at two Disney theme parks in southern California in December, the CDC says, and it's believed that the source of the infection was likely a foreign visitor or a U.S. resident returning from abroad.

Measles is still common in many parts of the world, including some countries in Europe, Asia, the Pacific and Africa, the U.S. Centers for Disease Control and Prevention said.

The majority of people who've gotten measles in the current outbreak were unvaccinated, the agency said.
More Americans Dying From Hypothermia, CDC Says

By Dennis Thompson, HealthDay
Doctor offers tips to avoid dangerous drops in body temperatures during cold winter months

Feb. 19, 2015 (HealthDay News) — More people are dying from hypothermia in the United States, a new government report shows, raising fresh worries for a nation that has been pounded by a steady succession of winter storms this year.

Those most at risk for hypothermia include seniors, the mentally ill, people addicted to alcohol or drugs, and those living alone, according to the analysis published Feb. 20 in Morbidity and Mortality Weekly Report, a publication of the U.S. Centers for Disease Control and Prevention. Hypothermia is a dangerous drop in body temperature.
Why Child Who Appeared HIV-Free Suffered Relapse

By Dennis Thompson, HealthDay
Virus hid deep within 'memory cells' of immune system, where it couldn't be detected

Feb. 18, 2015 (HealthDay News) — HIV hid deep inside a young Mississippi girl born with the virus who suffered a disappointing relapse last July, after more than two years in which she appeared to have been cured by early, aggressive drug treatment, her doctors report.

They now know that the girl's HIV was dormant all that time — not simply percolating undetected — because tests have shown that her recurring virus was an exact match to her mother's HIV, said the girl's pediatrician, Dr. Hannah Gay, of the University of Mississippi Medical Center, in Jackson.
New, Aggressive HIV Strain in Cuba

WebMD News from HealthDay
Feb. 16, 2015 — A new, highly-aggressive HIV strain has been identified in some patients in Cuba, according to researchers.

They said untreated infection with the CRF19 strain — a combination of HIV subtypes A, D and G — can develop into AIDS within three years, and that progression occurs so quickly that treatment with antiretroviral drugs may come too late, United Press International reported.

People with untreated HIV infection typically develop AIDS within 5 to 10 years.

The CRF19 strain does respond to most antiretroviral drugs, but people with the strain may not realize they have AIDS until it's too late, according to the study in the journal EBioMedicine.2
Seasonal Flu Vaccine May Protect Against Bird Flu

By Robert Preidt, HealthDay
Study reveals protective response to rare virus strainsFeb. 17, 2015 (HealthDay News) — Seasonal flu vaccines trigger immune system protection against the deadly H7N9 bird flu virus, a new study reveals.

This strain of bird flu, which emerged in China in 2013, kills nearly one-third of people infected with it, the researchers noted.

"We have clear evidence that a normal immune response to flu vaccination offers protection against dangerous and highly unique strains of influenza such as H7N9," study co-senior author Patrick Wilson, an associate professor of medicine at the University of Chicago, said in a university news release.
Women's Health
MS Tied to Lower Levels of Key Nutrients in Women

By Robert Preidt, HealthDay
But researchers aren't sure whether differences are cause or effect of inflammatory disease

Feb. 20, 2015 (HealthDay News) — Women with multiple sclerosis (MS) have lower levels of important antioxidant and anti-inflammatory nutrients than those without the disease, new research finds.

"Since MS is a chronic inflammatory disorder, having enough nutrients with anti-inflammatory properties may help prevent the disease or reduce the risk of attacks for those who already have MS," study author Sandra Cassard, of John Hopkins University in Baltimore, said in a news release from the American Academy of Neurology.
'Overdiagnosis' Risk May Affect Mammogram Rates

By Robert Preidt, HealthDay
Study found patients were more reluctant to undergo the screen if told it often caught less harmful disease

Feb. 19, 2015 (HealthDay News) — Educating women about the possibility of "overdiagnosis" from mammography screening may make some of them less likely to get the test, a new study says.

One expert said the findings are important.

"The take-home message needs to be that women should be informed, not only of the benefits of mammography, but also of the shortcomings of the test," said Dr. Stephanie Bernik, chief of surgical oncology at Lenox Hill Hospital in New York City.
Low Cancer Risk With Fibroid Removal Device

By Amy Norton, HealthDay
Researchers call the findings 'reassuring,' but FDA warnings remain for older women

Feb. 19, 2015 (HealthDay News) — A small power tool that is sometimes used to remove fibroids in the uterus can end up spreading bits of hidden cancerous tumors throughout the abdomen, but a new study suggests the likelihood is low.

Researchers called the findings, reported online Feb. 19 in JAMA Oncology, "reassuring." But the device, called a power morcellator, remains under restricted use.

Until recently, doctors commonly used power morcellators during minimally invasive surgery to remove uterine fibroids — non-cancerous growths in the wall of the uterus.
Even Moderate Exercise Helps Women's Hearts

By Robert Preidt, HealthDay
A few sweat-inducing workouts per week are enough to cut risks in middle age, study finds

Feb. 16, 2015 (HealthDay News) — Even a few bouts of moderate exercise each week can cut a middle-aged woman's odds for heart disease, blood clots and stroke, a new study finds.

The British study also found that exercising more frequently didn't lead to greater reductions in heart risk.

The take-home message, according to study lead author Miranda Armstrong: "To prevent heart disease, stroke and blood clots, women don't have to be super athletes or strenuously exercise daily to experience the benefits of physical activity."
Women: Hot Flashes May Last at Least 7 Years

By Steven Reinberg, HealthDay
Finding suggests need for better treatments for menopause-related symptoms, study author says

Feb. 16, 2015 (HealthDay News) — Menopause-related hot flashes and night sweats aren't a short-term problem. More than half of women experience these unpleasant change-of-life symptoms for seven years or more, a new study finds.

"Women should not be surprised if their hot flashes last a number of years," said lead researcher Nancy Avis, a professor of social sciences and health policy at Wake Forest School of Medicine in Winston-Salem, N.C.
Men's Health
Too Many Prostate Cancer Patients Being Treated?

By Randy Dotinga, HealthDay
Study also raises concerns about possible overuse of radiation therapy

Feb. 19, 2015 (HealthDay News) — New research suggests that a wait-and-watch approach for prostate cancer isn't being used often enough, and that more men are being treated than may be necessary.

Additionally, the researchers expressed concern about the numbers of men being treated with radiation therapy, regardless of their tumor specifics.

"Too many men are being treated for prostate cancer, and too many are being treated with radiation therapy," said study lead author Dr. Karim Chamie, an assistant professor of urology at the University of California, Los Angeles.

But, the researchers weren't able to tease out clear reasons why these things might be happening.
Pediatric Health
Preschoolers May Not Need Naps, Review Reports

By Tara Haelle, HealthDay
Enforcing naps after children naturally outgrow them leads to less sleep overall

Feb. 17, 2015 (HealthDay News) — A daytime nap may not be the best idea for preschoolers, concluded a recent review of dozens of previous studies on napping.

Children over 2 years old who napped during the day tended to go to bed later and get less sleep than those who gave up a mid-day snooze, the researchers found.
Measles Can Rob a Child's Sight, Doctors Warn

By Maureen Salomon, HealthDay
Severe complications might damage cornea, retina or optic nerve

Feb. 20, 2015 (HealthDay News) — In the midst of the current resurgence of measles across the United States, many people may still believe it's a harmless, transient disease.

But experts warn that even before the telltale skin rash appears, the infection typically shows up in the eyes. In rare cases, measles can trigger long-term vision problems and even blindness.

Also, one or two of every 1,000 children who get measles will die from it, according to the U.S. Centers for Disease Control and Prevention.
Plastics Chemical May Impact Boys' Fertility

By Steven Reinberg, HealthDay
Study links exposure in womb to condition that may increase later infertility risk

Feb. 19, 2015 (HealthDay News) — When expectant mothers are exposed to plastics chemicals called phthalates during the first trimester, their male offspring may have a greater risk of infertility later in life, a new study suggests.

Boys exposed to the chemical diethylhexyl phthalate (DEHP) may be born with a significantly shorter anogenital distance than those not exposed to these chemicals. Anogenital distance is the distance between the anus and the genitals. A shorter anogenital distance has been linked to infertility and low sperm count, the researchers explained.
Eczema Cream for Children Not a Cancer Risk

By Robert Preidt, HealthDay
Company-funded research followed nearly 7,500 kids over 10 years

Feb. 18, 2015 (HealthDay News) — A cream used to treat the skin condition eczema in children does not appear to increase the risk of cancer, according to a study funded by the maker of the cream.

Researchers looked at nearly 7,500 children in the United States who were given an average of 793 grams of pimecrolimus (Elidel) cream to treat eczema and were followed for 10 years.
Heart Drug Clears Up 'Strawberry' Birthmarks

By Steven Reinberg, HealthDay
Study suggests propranolol as a new option to treat infantile hemangioma

Feb. 18, 2015 (HealthDay News) — The heart drug propranolol (Inderal) appears to be effective in treating "strawberry" birthmarks known as infantile hemangiomas, a new study finds.

About 3 to 10 percent of infants develop an infantile hemangioma, the researchers say. These red, rubbery-looking growths are caused by the abnormal buildup of blood vessels. Although harmless, they can cause physical and psychological harm, depending on their location.
Kids Can Get Migraines Toohttp://www.webmd.com/children/news/20150217/kids-can-get-migraines-too

By Robert Preidt, HealthDay
Tracking pain patterns and getting treatment can help, experts explain

Feb. 17, 2015 (HealthDay News) — Migraines aren't just a problem for adults — about 6 percent of children and more than one-quarter of teens aged 15 to 17 have migraines, according to the American Migraine Foundation (AMF).

"There are many things that can be done if your child suffers from migraine, or if you suspect that he or she does," foundation chair Dr. David Dodick, a professor of medicine at the Mayo Clinic College of Medicine in Scottsdale, Ariz., said in an AMF news release.
U.S. Teens Getting Less Sleep Than Ever

By Kathleen Doheny, HealthDay]
Researchers find more adolescents today are short on shut-eye than in the 1990s

Feb. 16, 2015 (HealthDay News) — American teens don't get enough sleep, and the problem has only gotten worse since the 1990s, new research shows.

Just 63 percent of 15-year-olds reported getting seven or more hours of sleep a night in 2012. That number is down from 72 percent in 1991, according to the study.
Aging
Shingles Tied to Dangerous Disease in Elderly

By Randy Dotinga, HealthDay
Condition causes inflamed vessels in scalp, neck and arms, and can be deadly, researchers say

Feb. 18, 2015 (HealthDay News) — New research links the virus behind chickenpox and shingles to a blood vessel condition that afflicts the elderly and can sometimes be deadly.

The study doesn't prove that the so-called varicella zoster virus causes the condition, known as giant cell arteritis. But study author Dr. Don Gilden, a professor of neurology at the University of Colorado School of Medicine in Aurora, said the findings suggest that the standard treatment of steroids, which reduce inflammation, aren't enough on their own.

"You need to treat the virus and the inflammation that goes along with it," he said. "This is totally new."

That means patients with the condition should take antiviral medications to fight off the chickenpox virus, he added.
Loneliness May Complicate Chronic Illness for Some

By Robert Preidt, HealthDay
Don't blame yourself for illness and try to find new ways to socialize, experts suggest

Feb. 16, 2015 (HealthDay News) — For people age 70 or older who struggle with a chronic illness, loneliness is often a complicating factor, a new study finds.

Canadian researchers looked at 121 older adults, mostly in their 70s. They found that feelings of loneliness rose after the onset of chronic health problems — even among those who had been with the same partner for 50 years or more.
Mental Health
Diabetes and Dementia May Be Linked By Theresa Bebbington, WebMD Health News
Feb. 20, 2015 — People with mild cognitive impairment may be more likely to one day get dementia if they also have diabetes, depression, or low levels of the B vitamin folate, researchers say.

They also found that people who eat a Mediterranean-style diet have lower risks.

Mild cognitive impairment (MCI) refers to a group of symptoms in which people struggle with their ability to think and remember what they know. They often find it tricky to remember day-to-day things, but their memory troubles aren't severe enough to cause serious problems with everyday living.

Their decline in thinking and memory is greater than the typical slippage that happens with normal aging, although it's not as severe as with dementia.
Nutrition/Diet/Fitness
U.S. Dietary Guidelines Take Aim at Sugar

By Dennis Thompson, HealthDay
And continue to endorse fruits, vegetables and unsaturated fats

Feb. 20, 2015 (HealthDay News) — Stop chugging sugary soda and munching sweet treats. Cut back on red meats, butter and other sources of saturated fat. Lay off the salt shaker. Eat plenty of fruits and veggies. And don't worry about having an egg and an extra cup of coffee with your breakfast.

These are the conclusions of the advisory panel that helps shape America's official dietary guidelines, and they appear to be about the same as they were back in 2010, the last time the guidelines were updated, dietitians say.
Study Questions Benefits of Treadmill Desks

By Alan Mozes, HealthDay
They add about 1,000 steps to a user's day; at least one exercise specialist sees some value to the devices

Feb. 18, 2015 (HealthDay News) — With increasing evidence that sitting for long periods isn't good for your waistline or your health in general, efforts have begun to focus on ways to shake up the traditional American workplace.

One such innovation that's been touted as a possible solution is the treadmill desk. But a new study may dampen some of the enthusiasm about these devices. Researchers found that the desks are expensive, challenging to incorporate into an office setting, and may do little to boost meaningful activity levels.
Eating More Fiber May Help You Lose Weight

By Dennis Thompson, HealthDay
Trial comparing simple dietary change to more complicated regimen found similar health benefits

Feb. 16, 2015 (HealthDay News) — A simple high-fiber diet can provide health benefits while being easier to stick with than a diet calling for multiple changes in eating habits, a new clinical trial concludes.

People who only added more fiber to their otherwise normal diet were able to lose weight, lower their blood pressure and reduce blood sugar levels — all key to staving off diabetes and improving overall health.