(10 am. – promoted by ek hornbeck)
Welcome to The Breakfast Club! We're a disorganized group of rebel lefties who hang out and chat if and when we're not too hungover we've been bailed out we're not too exhausted from last night's (CENSORED) the caffeine kicks in. Join us every weekday morning at 9am (ET) and weekend morning at 10:30am (ET) to talk about current news and our boring lives and to make fun of LaEscapee! If we are ever running late, it's PhilJD's fault.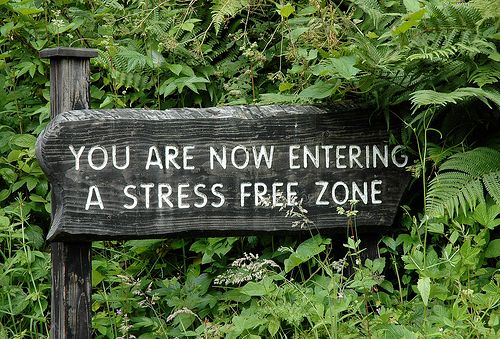 Breakfast Tune: Alison Brown Quartet – Mambo Banjo
Today in History
Soviets proclaim end to Leningrad siege; Robert F. Scott reaches South Pole; Boston Strangler sentenced; Rudyard Kipling dies.
Breakfast News & Blogs Below
News
Greece's Syriza party widens lead over conservatives: poll

January 17, 2015 George Georgiopoulos, Reuters

(Reuters) – Greece's anti-bailout Syriza party is solidifying its opinion poll lead over the ruling conservatives eight days before the country's election, a survey on Saturday.

The survey by pollster Kapa Research for Sunday's To Vima newspaper showed the radical leftists' lead widening to 3.1 percentage points from 2.6 points in a previous poll earlier in the month.

The national vote on Jan. 25 will be closely watched by financial markets, nervous that a Syriza victory might trigger a standoff with Greece's European Union and IMF lenders and unleash a new financial crisis. …
Bowing to Monsanto, USDA Approves New GMO Soy and Cotton Crops

January 16, 2015 Sarah Lazare, Common Dreams

The United States Department of Agriculture on Thursday approved Monsanto's controversial herbicide-resistant genetically modified strains of soybean and cotton, in a move that critics say is a bow to the powerful biotechnology industry, at the expense of human and environmental health.

The green-light is "simply the latest example of USDA's allegiance to the biotechnology industry and dependence upon chemical solutions," Food & Water Watch Executive Director Wenonah Hauter declared in a press statement. "This continues the disturbing trend of more herbicide-tolerant crop approvals taking place under President Obama's watch."

Dr. Marcia Ishii-Eiteman of the Pesticide Action Network echoed Hauter's concerns, calling the new genetically modified crops "the latest in a slew of bad ideas" and a sign of the USDA's "allegiance to the largest pesticide corporations."…
Too rich to get sick? Disneyland measles outbreak reflects anti-vaccination trend

January 17, 2015 Rory Carroll, The Guardian

Travel north to south in Orange County, a coastal strip of 34 cities in southern California which includes Disneyland, and the growing size and opulence of the houses show people getting richer.

…

"The rate of immunisation falls as you go north to south. It tracks the socio-economic statistics in the county," said Matt Zahn, medical director of Epidemiology and Assessment for the Orange County Health Care Agency.

…

A measles outbreak at Disneyland, stemming from an unvaccinated young woman dubbed patient zero, has shone a light on such dichotomies. Officials have confirmed at least 32 cases, almost all of them unvaccinated. …
As Residents Enter Second Day Without Water, Future Uncertain for Canadian City After Diesel Spill

January 16, 2015 Nadia Prupis, Common Dreams

Residents of Longueuil, Canada entered their second day of a no-drinking order on Friday, leaving 230,000 people without tap water as the slow cleanup of a diesel fuel spill earlier this week continued.

At a press conference Friday morning, officials said they were waiting for the results of a fourth round of water quality testing.

The advisory was put into place Wednesday after the Centre d'épuration Rive-Sud, a waste water treatment plant, leaked 7,400 gallons of diesel fuel into the sewers, where it eventually found its way into the St. Lawrence River, which supplies drinking water for the city. Officials lifted the ban Wednesday afternoon, but that decision proved to be hasty as residents continued to report the smell of gas in their water; the order was then reinstated and has remained in place since then. …
Blogs
Something to Think about over Coffee Prozac:
Get your facts first, then you can distort them as you please. Mark Twain