Welcome to The Breakfast Club! We're a disorganized group of rebel lefties who hang out and chat if and when we're not too hungover we've been bailed out we're not too exhausted from last night's (CENSORED) the caffeine kicks in. Join us every weekday morning at 9am (ET) and weekend morning at 10:30am (ET) to talk about current news and our boring lives and to make fun of LaEscapee! If we are ever running late, it's PhilJD's fault.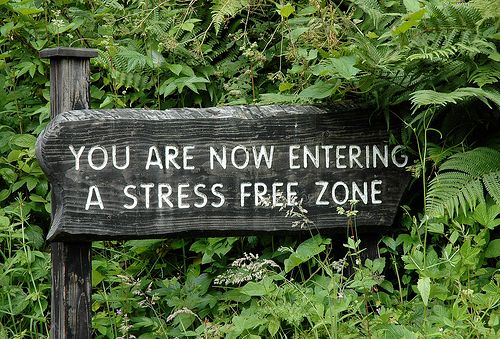 Breakfast Tune: Leyla McCalla sings Rosemarie (Live)
Today in History
Breakfast News Below
News
Deadly suicide bombing hits Nigerian city

Al Jazeera and wire services

January 10, 2015

A suicide bomb attack in the northeastern Nigerian city of Maiduguri has killed at least six people, police in Borno state say, while medics say at least 16 people were killed in the blast, capping one of the bloodiest weeks yet in the country's ongoing fight with separatists.

Saturday's blast, which occurred just days after violence in Borno left an estimated 2,000 people dead, was triggered by a girl suicide bomber who may have been as young as 10 years old, according to Agence France-Presse.

…

Following the Maiduguri attack, two suicide bombers in nearby Yobe state blew themselves at a police station Potiskum. A death toll for that attack was not immediately available….
George Zimmerman released on bail after Florida arrest for aggravated assault

Lauren Gambino in New York and agencies, The Guardian

January 10, 2015

A Florida judge on Saturday ordered George Zimmerman, the man who was acquitted in the 2012 shooting death of the unarmed black teen Trayvon Martin, to surrender his firearms.

Zimmerman, 31, was arrested late Friday night, and charged with domestic aggravated assault with a weapon. Though the incident did not involve a firearm, judge John Galluzzo ordered Zimmerman to hand over all of his weapons as a precautionary measure, the Orlando Sentinel reported.

…

In September 2013, a local Florida police chief, in reference to a December 2012 elementary school shooting in Connecticut in which 26 people were killed, said Zimmerman was "a Sandy Hook waiting to happen".
Judge Orders NYPD to Release Records on X-ray Vans

by Michael Grabell, ProPublica

January 9, 2015

A state judge has ordered the New York City Police Department to release records on a secretive program that uses unmarked vans equipped with X-ray machines to detect bombs.

The ruling follows a nearly three-year legal battle by ProPublica, which had requested police reports, training materials, contracts and any health and safety tests on the vans under the state's Freedom of Information Law.

ProPublica filed the request as part of its investigation into the proliferation of security equipment, including airport body scanners, that expose people to ionizing radiation, which can mutate DNA and increase the risk of cancer. …
Poll: Leader of Anti-Austerity Podemos Party Could Be Spain's Next Prime Minister

by Nadia Prupis, Common Dreams

January 9, 2015

Revealing the country's increasing resistance to austerity, nearly half of Spanish voters support the rising left-wing Podemos Party's de facto leader Pablo Iglesias for Prime Minister, according to a poll published Friday by radio station Cadena Ser.

If an election for Prime Minister were held right now, Iglesias would receive 44 percent of the votes, the survey showed-almost twice as much as Spain's current president, Mariano Rajoy of the Popular Party, who would net 23 percent.

The poll also found that 27.5 of Spaniards would vote for the Podemos Party in the upcoming general elections, set to take place on or before December 20, 2015.
Justice Department seeks to dismiss most of Twitter's First Amendment lawsuit

by Ellen Nakashima, Washington Post

January 10, 2015

The U.S. government wants a federal court to dismiss most of a lawsuit filed by Twitter alleging that it violated the firm's First Amendment rights when it restricted the firm's ability to reveal information about national security requests for user data.

At issue is a letter issued in January 2014 by the Justice Department relaxing limits for companies wishing to disclose the number of such requests they receive. Twitter, which was not among the five firms that negotiated the new limits with the department, thought they were still too strict.

In a motion filed Friday in the U.S. District Court for the Northern District of California, federal attorneys asked a court to partially dismiss Twitter's suit, which was filed in October. They allege that the firm erred when it said the letter restricted its constitutional right to expression.
Oil industry accidents put North Dakota hospital $1.5 million in debt

by The Fault Lines Digital Team, Al Jazeera

January 10, 2015

…The people of Watford City, the largest town in McKenzie County, which is near the center of the new gold rush, say their cost of living now includes a so-called "Bakken surcharge"-named after the Bakken shale that companies are fracking for its crude. They incur higher prices for groceries and other goods and services than others in the state and those in neighboring states. Ironically, they even pay more for gas.

Another consequence is that Ramage's caseload at McKenzie County Hospital has also picked up significantly. The influx of new, unskilled workers taking on relatively dangerous industrial jobs resulted in a sharp rise in accidents and injuries in the region. In fact, North Dakota's oil and gas operations have the highest fatality rate in the industry nationwide.

Fault Lines spoke with Ramage about Watford City's transformation and the human cost of the rush to tap the Bakken shale….
North Korea will suspend nuclear tests if US calls off South Korea military drills

Dominic Smith and agencies, The Guardian

January 10, 2015

North Korea has offered to suspend nuclear tests if the US cancels its annual military drills with South Korea.

Through its official KCNA news agency, Pyongyang called on Washington to "contribute to easing tension on the Korean peninsula" by temporarily suspending the military exercises in South Korea "and its vicinity". It said the message had been passed to American authorities through "a relevant channel" on Friday.

"The DPRK is ready to take such a responsive step as temporarily suspending the nuclear test over which the US is concerned," KCNA said. …
Study: Agent Orange-contaminated planes may have harmed vets after war

by Natasja Sheriff, Al Jazeera

January 9, 2015

Veterans who worked on Agent Orange-contaminated aircraft after the Vietnam War were exposed to potentially hazardous levels of the toxic herbicide, according to a new study released Friday by the Institute of Medicine.

The findings of the report challenge the position of the U.S. Department of Veterans Affairs, which has long downplayed the likelihood of postwar exposure to Agent Orange on the contaminated planes and the risk of long-term health effects from it.

…

In 1972 the aircraft were decommissioned and returned to the United States, deployed for medical evacuation and cargo missions, but they were never decontaminated or tested for the herbicides. About 1,500 Air Force reservists worked on the planes from 1972 to 1982. Many are now seeking compensation for ailments that they claim are the result of Agent Orange exposure.
Something to Think about over Coffee Prozac:
It's all fun and games until someone loses an eye, then it's just funny.
Darts match in Melbourne halted by brawling fans in fancy dress

by Niall McVeigh, The Guardian

January 10, 2015

A darts tournament final in Melbourne was halted by crowd trouble, after fans, many of whom were in fancy dress, began brawling and throwing chairs.

Trouble began during a match between the world No1, Michael van Gerwen and the home favourite, Simon Whitlock. Police were called to intervene, with van Gerwen winning the match 9-8 when play resumed. England's James Wade and Dutch player Raymond van Barneveld also appeared in the tournament, alongside four local players.

The Invitational Darts Challenge tournament was held at Melbourne's Etihad Stadium, a 56,347 capacity venue which currently hosts A-League side Melbourne Victory, NRL team Melbourne Storm and a number of local Aussie Rules teams.