Welcome to The Breakfast Club! We're a disorganized group of rebel lefties who hang out and chat if and when we're not too hungover we've been bailed out we're not too exhausted from last night's (CENSORED) the caffeine kicks in. Join us every weekday morning at 9am (ET) and weekend morning at 10:30am (ET) to talk about current news and our boring lives and to make fun of LaEscapee! If we are ever running late, it's PhilJD's fault.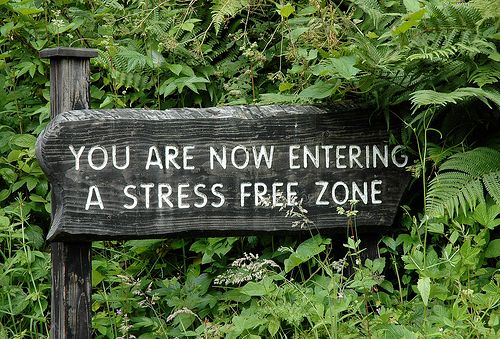 Breakfast Tune: Valerie June, Rollin' and Tumblin' (live session)
Today in History
George Washington dies at age 67; Norwegian explorer Roald Amundsen and his group reach South Pole; Leaders of Bosnia, Serbia and Croatia sign an internationally-brokered peace treaty. (Dec. 14)
News
Operation Socialist

By Ryan Gallagher, The Intercept

12/13/14
Inside a row of gray office buildings in Brussels, a major hacking attack was in progress. And the perpetrators were British government spies.

…

Last year, documents from National Security Agency whistleblower Edward Snowden confirmed that British surveillance agency Government Communications Headquarters was behind the attack, codenamed Operation Socialist. And in November, The Intercept revealed that the malware found on Belgacom's systems was one of the most advanced spy tools ever identified by security researchers, who named it "Regin."

The full story about GCHQ's infiltration of Belgacom, however, has never been told. Key details about the attack have remained shrouded in mystery-and the scope of the attack unclear.

Now, in partnership with Dutch and Belgian newspapers NRC Handelsblad and De Standaard, The Intercept has pieced together the first full reconstruction of events that took place before, during, and after the secret GCHQ hacking operation.

Based on new documents from the Snowden archive and interviews with sources familiar with the malware investigation at Belgacom, The Intercept and its partners have established that the attack on Belgacom was more aggressive and far-reaching than previously thought. It occurred in stages between 2010 and 2011, each time penetrating deeper into Belgacom's systems, eventually compromising the very core of the company's networks.
Heaping serving of news & blogs below. Coffee, Prozac & Snowden's Jig
ISIL captures Anbar province town in Iraq, kills 19 police

Al Jazeera

December 13, 2014 1:15PM ET
ISIL seized the town of Al-Wafa, about 20 miles west of Anbar's capital Ramadi, on Saturday after starting its assault early on Friday. The group now controls three major towns to the west of Ramadi, including Hit and Kubaisa.

The surprise Saturday attack also drew fresh attention to the Iraqi government's struggle to arm Sunni tribes in western Iraq who are fighting ISIL, a Sunni insurgency that has managed to earn the support of many minority Iraqi Sunnis.

"Police forces have been fighting Islamic State fighters since Friday, but lack of ammunition forced it to retreat and losing the town. I'm frustrated because we were left alone without support," said Hussain Kassar, Al-Wafa's mayor.
ISIL sympathisers say support is growing

Omar Shahid, Al Jazeera

04 Dec 2014 13:12
Mohammed hasn't made his mind up on whether he supports ISIL completely, but he indicated some backing. "I'm in contact with my friends on the ground and the story they are telling me is really different from the one we hear in the news," he said. "Of course, there are some members of ISIL who have made mistakes, they've done terrible things, but to label the whole group under one category is wrong."

…

But a feeling among large sections of the Muslim community that most news they see has an Islamophobic agenda is fuelling support for ISIL.

In a recent interview on MTV, a Lebanese news channel, Vice journalist Medyan Dairieh said he spent weeks with ISIL earlier this year. "There is media exaggeration about ISIL, its members and actions."

Mizanur Rahman, a British Islamic preacher is a popular figure among many ISIL supporters in the UK and across the world.

"The accusations of rape, mass murder and torture are false. Anyone who rapes a woman within ISIL will be punished. Yes, Islam allows Muslims to capture slave women, but they must be treated well and they cannot be forced to have sex," Rahman said. "Look at the testimonies of those who live within the Islamic State, they've never had so much justice in their lives."

…

Amir Khan, 26, who comes from an upper-middle class family and has a degree in engineering, now lives within the territory under ISIL's control.

"It's all Western media lies because they fear the return of the caliphate," he told Al Jazeera.

This message is echoed by ISIL sympathisers outside of the UK. Fahad, 30, is from a middle class family in Pakistan.

"Nobody is verifying the information they hear on the news. History shows that when Western governments unite to fight Muslims, it is against those who are following the true Islam."

Motivations behind support for ISIL vary, but one of the constants is distrust of the media. Social media is awash with support for ISIL.
'Hundreds' more UK troops to be sent to Iraq – Michael Fallon

BBC

13 December 2014
It comes after 12 UK trainers were deployed to Iraq in October to work with Kurdish forces in the northern city of Irbil. Mr Fallon also announced plans to boost the UK numbers further last month.

RAF aircraft have been flying missions over Iraq and carrying out air strikes against IS targets since Parliament approved military action on 26 September.

British aircraft had flown a "huge number" of missions "second only to the United States, five times as many as France", Mr Fallon told the newspaper.

"Our role now, apart from the air strikes, is increasingly going to be on training," he said.

"In particular, it will mean dealing with car and truck bombs and roadside devices, as well as basic infantry skills.
Taliban militants launch bloody attacks across Afghanistan, killing 21

Sune Engel Rasmussen, The Guardian

Saturday 13 December 2014 18.27 EST
Taliban militants have increased the pressure on the Afghan government over the weekend with a spate of high-profile attacks and a message promising more violence against civilians. Since Friday evening, 19 Afghans and two foreign soldiers have been killed by insurgents.

Late on Friday, an explosion killed two US soldiers travelling in a Nato convoy near Bagram airbase, north of the capital. A few hours later, unknown gunmen killed the head of the supreme court secretariat in Kabul, followed by a suicide attack on Saturday afternoon that killed at least six Afghan soldiers travelling in a bus in a Kabul suburb. The bloodiest attack, however, was in Helmand province, where Taliban fighters killed 12 mine removal specialists working to clear an area of explosives close to Camp Bastion.

The attacks come after a particularly violent month in Afghanistan in which insurgents have taken their fight to the heart of the capital.

In the last month, the Taliban have claimed responsibility for killing a South African aid worker and his two teenage children, and for bombing a British embassy vehicle. This week, insurgents killed another five Afghan soldiers travelling by bus, and deployed a teenage suicide attacker to a French cultural centre during a theatre performance on Thursday, killing a German citizen and wounding at least 15 others.
CIA report describes medical personnel's intimate role in harsh interrogations

By Karen DeYoung, Washington Post

December 13 at 8:06 PM
As described in the Senate Intelligence Committee report released this week, CIA medical doctors, as well as psychologists, were intimately involved in virtually every interrogation session to a far greater extent than was previously known.

Staff physicians from the CIA's Office of Medical Services served as observers, with little evidence in the report that they intervened to stop the use of harsh interrogation methods.

In some cases, they warned that interrogation sessions, both planned and underway, risked exceeding guidelines they had compiled. But in most instances documented, medical personnel appear to be enablers – advising that shackles be loosened to avoid extreme edema while a detainee was subjected to prolonged standing or stress positions; covering a wound in plastic during water dousing; and administering "rectal feeding" and "rectal rehydration," which one medical official described as an apparently effective way to "clear a person's head" and get him to talk.

…

Medical ethicists have expressed outrage at the participation of medical personnel at the sessions ever since descriptions of their role emerged in CIA and Justice Department documents released by the Obama administration in 2009.

"To some degree it's a higher-resolution view," Steven Miles, professor of bioethics at the University of Minnesota Medical School, said of the Senate report. "Things including the withholding of care are much more graphically displayed."

The CIA use of techniques such as "rectal feeding" were previously unknown, said Miles, who also serves on the board of the Center for Victims of Torture. "There is no such thing as rectal feeding. It can't physiologically be done; the colon does not have a lining on it that can absorb nutrients. . . . This thing is not any kind of medical procedure, it's purely an instrument of causing extreme pain."

The American Medical Association, in a statement Friday, said that "the participation of physicians in torture and coercive interrogation is a violation of core ethical values."
Torture victims will bear psychological scars long after CIA report scandal fades

Spencer Ackerman, The Guardian

Saturday 13 December 2014 10.13 EST
Jabuli and other torture survivors experienced a chilling process referenced in the US Senate intelligence committee's report into CIA torture. Two architects of the CIA's torture program, contractor psychologists Bruce Jessen and James Mitchell, called it by the antiseptic term "learned helplessness". It means that torturers break down an individual's self-control, until he or she is emotionally and psychologically unequipped to disobey.

Recovering from learned helplessness, according to psychologists, physicians, aid workers and activists interviewed by the Guardian, is an arduous process, with results as varied as the people who undergo it. It can last a lifetime, and is full of setbacks, if it succeeds at all.

…

The Senate report, parts of which were released on Tuesday, documented the impact of the learned-helplessness that the CIA sought to inflict. Detainees in Afghanistan would cower when the doors to their cells opened. Some, in the opinion of one CIA interrogator, "literally looked like a dog that had been kenneled". Abdel Rahman al-Nashiri, who was waterboarded and threatened with a power drill, would tremble at the sight of the interrogations chief, as psychologists discussed instilling within him what they called a "desired level of helplessness".

Men and women who have experienced torture are most often irrevocably changed, say medical professionals who have treated survivors. Depression, anxiety, personality shifts, hallucinations and suicidal thoughts can manifest and persist years afterward. Freedom itself, with its onslaught of decisions, can overwhelm people whose captors conditioned them to give their lives over to another's control.
After U.S. torture report, Poland asks what its leaders knew

By Christian Lowe and Pawel Sobczak, Reuters

Fri Dec 12, 2014 11:36am EST
The disclosure of details about the CIA's brutal interrogation program could provide new leads for Polish prosecutors investigating how much Poland's leaders at the time knew about a secret jail the agency was running in a Polish forest.

…

The release of the Senate report has also raised questions in Romania and Lithuania. Names of countries that hosted "black sites" were redacted in the report, but details in the report were consistent with other information relating to CIA detention sites in those countries.

Lithuanian Prime Minister Algirdas Butkevicius said on Wednesday he hoped parliament would re-open an investigation, and called on Washington to share relevant information.

A spokesman for Romanian Prime Minister Victor Ponta said in an email: ​"The events mentioned in the US Senate Report about CIA had taken place approx. 10 years ago, under another leadership of Romania, the only one in the position to make comments/statement about these events."

Kosmaty, the prosecution spokesman, said Polish prosecutors planned to ask the U.S. Department of Justice to provide them with the full version of the report.

"This report has a dual significance for us because it will allow us to acquaint ourselves with what has been established and also what evidence could be useful in terms of the investigation that we are conducting," he said.
Will police protests fade like tea party and Occupy?

By David Lightman, McClatchy

December 12, 2014
Decades of demonstrations since the 1960s have usually started with passion but led to little. Now, however, protests over police-caused deaths of unarmed black men are having an impact.

…

Thousands are expected to gather Saturday in Washington for a mass march. The rally follows weeks of protests across the country after grand juries declined to indict police involved in the deaths of men in Ferguson, Mo., and New York City.

This wave of action and reaction hasn't been seen for some time. "This feels big to me. I don't know that I've seen this kind of passion recently," said Peter Levine, director of the Medford, Mass.-based Center for Information and Research on Civic Learning and Engagement.

The protests first erupted this summer in Ferguson, reflecting the black community's anger over the Aug. 9 shooting of unarmed teenager Michael Brown. When a Missouri grand jury decided not to indict Officer Darren Wilson on any charge, demonstrators around the country mobilized.

Protesters took to the streets again Dec. 3 after a New York grand jury would not indict police officers involved in the chokehold-related death of Eric Garner.

…

"People today see politicians as spinally challenged," said South Carolina state Rep. Gilda Cobb-Hunter, chairwoman of the Democratic National Committee's Southern Caucus. "They know we ought not to see getting elected to office as the only way to change the system."
Early federal sentencing recommendation for McDonnell: At least 10 years in prison

By Matt Zapotosky, Washington Post

December 12, 2014
The probation office recommended a punishment from 10 years and a month to 12 years and 7 months. Calculating an appropriate range of sentences in the federal system is a complicated, mathematical process that takes into account a variety of factors, including the type of crime, the defendant's role and the amount of loss. The judge has yet to see the arguments from each side.

McDonnell and his wife, Maureen, were convicted in September of lending the prestige of his office to Richmond businessman Jonnie R. Williams Sr. in exchange for $177,000 in loans, vacations and luxury items.

…

The range is particularly notable because last December, prosecutors offered to let McDonnell plead guilty to just one count of lying to a bank as part of an agreement that would have meant he could be sentenced to three years in prison at the most and probation at the least. Importantly, though, McDonnell would have been required to sign a statement acknowledging that he helped Star Scientific, Williams's dietary-supplement company, at the same time the businessman was giving him loot, fully shouldering blame for a relationship he has insisted was not criminal and was driven largely by his wife.
Savings accounts are at risk as long as JP Morgan CEO gets everything he wants

Heidi Moore, The Guardian

Saturday 13 December 2014 10.36 EST
If you want to understand what's wrong with the US financial system, start by asking this question: why does Jamie Dimon always get his way?

…

To see Dimon interacting with lawmakers is a surreal experience: they don't just smile, they fawn and swoon and lose their senses. Whether it is Dimon's riches, his power or his wardrobe, one can't shake the feeling that the rumpled men of Congress, fighting it out in the swampy muck of politics, regard Dimon as the person they'd like to be reincarnated as.

…

Here's what's remarkable about this time, however: even despite Dimon's abiding charm, some members of Congress stood up and said the derivatives provision would be wrong. In fact, they were willing to shut down the government over it.

This is a dramatic change from even just a few years ago, when the London Whale happened and the American public and lawmakers were too exhausted to call out banks any more. Now, people in Washington, especially Senator Elizabeth Warren , are standing up against Wall Street. There is a recognition that something awful is happening when banks freely make a play to take customer savings deposits to back the exact same instruments that caused the financial crisis. "It really is outrageous," a former senior Obama Treasury official told the Washington Post. "This was the epicenter of the crisis. This is what brought AIG down, what brought Lehman Brothers down."

…

Nancy Pelosi rebelled: "What I am saying is: the taxpayer should not assume the risk … You succeed, it's in your pocket. You fail, the taxpayer pays the bill. It's just not right." Warren objected that "a vote for this bill is a vote for future taxpayer bailouts of Wall Street … this Congress can't be here to say what can we do to improve the profitability of a half-dozen large institutions and shove all the risk off to the American people again." Senator Carl Levin said: "These are the banks that caused the problem to begin with … by risky bets, now we are saying more banks can engage in risky bets and, by the way, the risk being to the taxpayers," Levin said.

These are remarkable statements. A few years ago, these would have been the voices of conscience outside of Congress while Congress itself was focused entirely on preserving the life and profits of big banks. Now, at least some prominent lawmakers feel empowered enough to criticize Wall Street in public, to push back and make a fuss and shame the influencers of Wall Street. In 2011, those statements might have come from the Occupy voices shouting in the streets of New York and on the Capitol steps. Now those statements are coming from inside Congress itself. It's a sea change in how we talk about Wall Street, and money, and influence. And it's something that Jamie Dimon should be very worried about.
Blogs
Something to Think about over Coffee Prozac:
What do I think of Western civilization? I think it would be a very good idea.

Mahatma Gandhi
Carolina Chocolate Drops: Snowden's Jig