Welcome to The Breakfast Club! We're a disorganized group of rebel lefties who hang out and chat if and when we're not too hungover we've been bailed out we're not too exhausted from last night's (CENSORED) the caffeine kicks in. Join us every weekday morning at 9am (ET) and weekend morning at 10:30am (ET) to talk about current news and our boring lives and to make fun of LaEscapee! If we are ever running late, it's PhilJD's fault.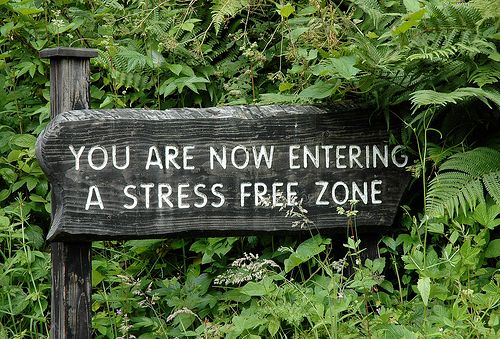 Breakfast Tune: Mean Mary "Memphis Moon" (live session)
Today in History
Pilgrims land in Plymouth Massachuesttes; Pan Am flight 747 explodes over Lockerbie, Scotland; Apollo 8 lifts off on first manned mission to the Moon; Actress Jane Fonda is born. (Dec. 21)
Breakfast News & Blogs Below
News
US releases four Gitmo detainees, sends them back to Afghanistan

Aljazeera, by Michael Pizzi & Jenifer Fenton Dec. 20th 2014

…Shawali Khan, Khi Ali Gul, Abdul Ghani and Mohammed Zahir were flown to Afghanistan after what the Pentagon called a "comprehensive review" of their case. Lawyers for Khan and Ghani said their clients were already back with their families, after more than a decade of detention without charge.

"Ghani should never have been imprisoned in the first place, let alone for more than a decade," said Barry Wingard, a retired Air Force Lt. Colonel, who represents the 42-year-old Afghan farmer. "After many years of terrible treatment at the hands of his captors, Abdul returns to his homeland as innocent as the day he was taken from his family."

…

During a Guantanamo review board hearing sometime between 2004 and 2005, Ghani expressed indignity about his situation: "You bombed Afghanistan with one hundred thousand bombs and you are calling me an enemy combatant. What about yourself?"

He told Wingard before his release that he wanted return to farming his land and to his family. His mother, however, passed away in 2010 – while Ghani, who by then had been cleared for transfer, was awaiting a final deal.
Renewed ties hit a high note for Cuban music lovers

Aljazeera, by Marisa Taylor Dec. 20th 2014

…The 1962 embargo also had a direct impact on Cuban musicians, according to Ned Sublette, a musicologist and musician who wrote the definitive "Cuba and Its Music: From the First Drums to the Mambo." Much of the equipment they used-from instruments to tape recorders to tapes – came from the U.S., so Cuban musicians had to make do with what they had. They often used the same tape over and over again, causing a distinct hissing sound often found on recordings from that era.

Despite the shortage of equipment, Cuba has always had an abundance of talented musicians. The revolution, Sublette said, brought access to free education for everyone in a country that prioritized the arts and music. "They are some of the most virtuosic, well-trained, erudite musicians in the world," he said. "There is a very high level of musical culture in Cuba. I really don't know of a country that has a higher one."

…

Yosvany Terry, a Cuban-born jazz saxophonist, has lived in New York City since 1999, traveling to Cuba to see family and to do musical research. With the launching of diplomatic relations between U.S. and Cuba, Terry says, "Music is going to win, and culture is going to win at the same time."
Ebola death toll close to 7,400, says World Health Organisation

The Guardian, Chris Johnston Dec. 20th 2014

The death toll from the worst ever outbreak of Ebola has reached nearly 7,400, with just over 19,000 people infected across west Africa, according to the World Health Organisation (WHO).

Sierra Leone reported 400 new fatalities this week, bringing the death toll there to 2,500. As of 18 December, it had the highest number of people infected by the virus – 8,800 cases, of which 6,900 were confirmed, according to the country's health ministry.

The WHO is attempting to curb an outbreak in the west of the country, where the disease is spreading fastest, by sending a "massive surge of staff and resources" to the area. …
How One Indigenous Woman Took On a Multinational Mining Corporation… And Won

Common Dreams, by Sarah Lazare Dec. 19th 2014

For over three years, indigenous Peruvian farmworker Maxima Acuña de Chaupe has refused to allow a U.S.-based multinational corporation to turn her land into an open-pit gold mine, withstanding multiple violent eviction attempts by corporate and state agents.

On Wednesday, Acuña de Chaupe finally saw victory when a Peruvian appeals court struck down a lawsuit levied by the Yanacocha mine-which is 51 percent owned by Colorado's Newmont Mining Corporation-that had sought to expel and imprison the family for "invading" their own land.

The ruling is an important win in a case that has become a rallying point for local resistance to multinational plunder. …
'A Slap in the Face': Vermont Gov. Jumps Ship on Single-Payer Healthcare

Common Dreams, by Deirdre Fulton Dec. 18th 2014

Vermont Governor Peter Shumlin on Wednesday abandoned his plan to create a single-payer healthcare system in his state, saying moving forward at this time would be too costly-a claim critics denounced as "a slap in the face" to Vermonters.

…

Dr. Andrew D. Coates, president of the Chicago-based Physicians for a National Health Program, took issue with Shumlin's rationale and called on the governor "to rededicate himself to the cause of a public national health program."

…

Coates continued:

Gov. Shumlin today stated that the costs of his proposed reform would be too great, saying, "The taxes required to replace health care premiums with a publicly financed plan that would best serve Vermont are, in a word, enormous." (The governor's finance proposal would have instituted an 11.5 payroll tax on employers and a progressive income tax of zero to 9.5 percent, depending on income.) The governor did not dwell upon the fact that the taxes he cited would be less, on average, than the exorbitant and burdensome premiums and out-of-pocket costs that presently weigh heavily upon households as well as employers.

Gov. Shumlin also invoked "risk of economic shock" as a reason to turn away from single payer – the idea that the transition to a Vermont without private health insurance, a Vermont without profiteers lining up to make a buck off the suffering of the sick, would prove too threatening to the social order.
Unbelievable: Telecoms Claim They're Worried About Your Bill!

Popular Resistance, by Kevin Zeese Dec. 13th 2014

In a claim that must have people laughing out loud, the telecom and broadband providers are fighting net neutrality by claiming that they will raise the rates of consumers! It is hard to believe that even telecom lobbyists, well-paid to mislead Congress and regulators, could make this claim without smirking as cable bills have been rising at four times the rate of inflation without net neutrality.

Now they claim to be concerned about consumer costs. Why? Because they want to protect their monopolies that currently allow them to gouge consumers and provide sub-par service.

The telecoms remind us of the mafia: "If you reclassify the Internet as a public utility, it's gonna cost you." It is time to stand up to these bullies. The Internet community is strong enough to defeat them in any arena. The truth is that the FCC will be able to control telecom costs if they reclassify the Internet because Title II gives the FCC the power to control the fees they charge, and the telecoms know and fear this. …
Blogs
We're putting an end to religion: Richard Dawkins, Bill Maher and the exploding new American secularism

Salon, Phil Zuckerman
'I felt like a piece of trash' – Life inside America's food processing plants

The Guardian, Ted Genoways
The Invasion Of Panama And The Proclamation of a Lone Superpower Above The Law

Just the Facts Blog, Matt Peppe
Naming the Torturers, Part Two

Docudharma, ek hornbeck
The Justice Department's War on Freedom of the Press

The Stars Hollow Gazette, TMC
Parallel Sovereignty on Rose Street in Baltimore

Naked Capitalism, Lambert Strether
Something to Think about over Coffee Prozac:
In a country well governed, poverty is something to be ashamed of. In a country badly governed, wealth is something to be ashamed of.

Confucius
Bonus Brunch Tune
Rhiannon Giddens | The Rooster's Wife