Welcome to The Breakfast Club! We're a disorganized group of rebel lefties who hang out and chat if and when we're not too hungover we've been bailed out we're not too exhausted from last night's (CENSORED) the caffeine kicks in. Join us every weekday morning at 9am (ET) and weekend morning at 10:30am (ET) to talk about current news and our boring lives and to make fun of LaEscapee! If we are ever running late, it's PhilJD's fault.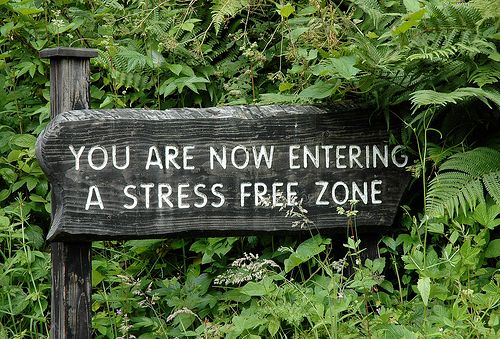 Breakfast Tune: Papa Charlie Jackson – Judge Cliff Davis Blues
Spoken: Oh yes, oh yes

I now declare this court, City of Memphis open

Lets have it quiet in the court room please

Everybody be seated

Open the courts Mister Officer

First case on the docket is the case against Mr. Crew

The other afternoon I was sitting, in the court house room

I was listening, to what was going on

After every case was tried, The prisoners were all led inside

As they passed by, I thought somebody cried

I'm on my way to jail, that's why you hear me wail

I've got the Judge Cliff Davis blues

I'm through with doing wrong, just listen to my song

I've got the Judge Cliff Davis blues

I told the judge my tale of woe, he heard that fairy tale before

That's why you hear my wail, I'm on my way to jail

I've got the Judge Cliff Davis blues

Memphis gave us

The Judge Cliff Davis blues

Good lawd save us
Today in History, Breakfast News & Blogs Below
Today in History
News
Graduate students fight for union recognition

Aljazeera, Ned Resnikoff, December 5, 2014

Graduate students at Columbia University are hoping to form a labor union, potentially upsetting nearly a decade of legal precedent. On Friday, some 200 Columbia students delivered a letter to the office of university President Lee Bollinger, asking that he agree to "a fair and efficient process to recognize our union without delay."

"Like other workers, we deserve living wages, adequate benefits, clear workload expectations and consistent and transparent employment policies," write the graduate students who signed the letter.

If the students' unionization bid is successful, Columbia will become one of just two private U.S. universities to bargain with a graduate student union. The other university would be Columbia's downtown neighbor, NYU, which granted union recognition to its student workers roughly one year ago.

…
California Drought Worst in 1,200 Years: Study

Common Dreams, Nadia Prupis, December 5, 2014

The last three years of drought in California were the worst that the state has experienced in 1,200 years, a study published Thursday by Geophysical Research Letters has found.

…

According to the findings,there has never been a three-year period in California during which the temperatures have been as high-and rainfall as low-as they were between 2012 and 2014.

…

According to the California Department of Water Resources, temperatures in the state were one to four degrees above the 20th century average throughout the entire year. Almost 60 percent of the state has been classified by the U.S. Drought Monitor as being in "exceptional" drought-the most extreme category-since late July. Yet relief is not to be found outside of those areas either, as 99.7 percent of the state remains in some form of drought as well. All but one reservoir are below historical averages, and significantly below capacity….
Mexican students: first murder victim identified amid continued protests

The Guardian, Jo Tuckman, December 7, 2014

One of the 43 students missing since they were attacked by police in southern Mexico 10 weeks ago has been confirmed dead following DNA tests on badly charred human remains found in a rubbish tip.

Alexander Mora was 19 at the time he disappeared with the other students in the city of Iguala in the state of Guerrero. The students, from a radical rural teacher training college about two hours away, had gone to the city to commandeer some buses.

Confirmation of Mora's death coincided with the latest major protest sparked by the disappearance of the students. The march of thousands held in Mexico City on Saturday was headed by parents of the remaining missing who insisted the grim news about Alexander only made them more determined to press on with their demands for justice.

"If the government thinks we are going to retreat and cry it is mistaken," …
US 'terrorism?' What's not being said about Kansas City, Austin attacks.

Christian Science Monitor, Dan Murphy, December 5, 2014

Yesterday, a man in an SUV who'd been making online and in-person threats against the Muslim community ran down and killed a 15-year-old boy getting into the family car outside a mosque in Kansas City, Mo. At the end of last month a man with ties to extremist Christian groups and opposed to immigration fired more than 100 rounds at various targets in Austin, Texas, including the police headquarters, the federal courthouse, and the Mexican consulate, before he was killed.

In neither case has the word "terrorism" featured prominently in the coverage of the attack. And, if the US press and politicians stay true to what's become the accepted framing for homegrown "terrorism," it's unlikely to appear much going forward….
Cuban doctor back home after being cured of Ebola

AP, December 6, 2014

HAVANA (AP) – A Cuban doctor successfully treated for Ebola at a Swiss hospital returned home Saturday and was greeted by his family.

Felix Baez Sarria contracted Ebola while working with a Cuban government medical team in Sierra Leone and was flown to Geneva for treatment Nov. 20.

…

"I will return there to finish what I started," said the doctor, who was welcomed home by his wife and two sons.

…

Baez was infected when he rushed to help a patient who was falling over.

Cuba has sent more than 250 medical personnel to several countries in West Africa to join in efforts to contain the epidemic.
Blogs
In Japan, Pearl Harbor is seen as just another battle in a decades-long war

McClatchy, Albert Siegel, December 6, 2014
Wall Street to Workers: Give Us Your Retirement Savings and Stop Asking Questions

AlterNet, David Sirota, December 6, 2014
More Corporations Flee as ALEC Rolls Out Its Legislative Agenda

truth-out, Lisa Graves, December 6, 2014
New York City: Aggressive "Broken Windows" Policing but Carte Blanche for Banksters

New Economic Perspectives, William K. Black, December 6, 2014
Something to Think about over Coffee Prozac: Skoodle Um Skoo