(2 pm. – promoted by ek hornbeck)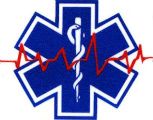 Welcome to the Health and Fitness News, a weekly diary which is cross-posted from The Stars Hollow Gazette. It is open for discussion about health related issues including diet, exercise, health and health care issues, as well as, tips on what you can do when there is a medical emergency. Also an opportunity to share and exchange your favorite healthy recipes.
Questions are encouraged and I will answer to the best of my ability. If I can't, I will try to steer you in the right direction. Naturally, I cannot give individual medical advice for personal health issues. I can give you information about medical conditions and the current treatments available.
You can now find past Health and Fitness News diaries here and on the right hand side of the Front Page.
For Hanukkah, Cooking With Oil
I used plenty of oil in this week's recipes, but not as much as latkes require. The theme here is skillet-cooked vegetables. For most of the dishes my oil of choice is olive oil, as I instinctively turn toward the Mediterranean when I am working with produce. However I can easily imagine all of these dishes reconfigured for an Indian palate, with Indian spices and a neutral oil like grapeseed oil or ghee, or both, used as fats.

I chose vegetables that will brown a bit in a hot skillet – winter squash and brussels sprouts, carrots and potatoes – and in several of the dishes I sneaked in some greens that had been previously blanched or wilted in the pan. They won't crisp up or caramelize, but I love the way they enrich and contribute valuable nutrients to a recipe. From time to time I throw in some red or black quinoa as well, not as a main ingredient but almost as a garnish. In one dish, spaghetti squash served on a bed of spinach, I used two different oils, olive oil for cooking and walnut oil for drizzling.

~Martha Rose Shulman~
Seared and Roasted Brussels Sprouts With Red Pepper and Mint Gremolata
Mint gremolata adds another layer of flavor to this combination.
A dish with just a bit of what we love so much about latkes: the delicious crispy edges.
A spicy mix of carrots, cumin, coriander and chile inspired by a classic Moroccan salad.
Bright orange squash is sweet and beautiful against chopped chard in this dish.
Spaghetti squash gets a delicious nutty accent.
Warnings/Alertsa/Guidelines
E. Coli Germs Found on Farmers Market Herbs

By Robert Preidt, HealthDay
Nearly one-quarter of samples from West Coast vendors tested positive, study says

Dec. 19, 2014 (HealthDay News) — Potentially illness-causing E. coli bacteria were found on nearly one-quarter of herbs bought at farmers markets, according to a new study.

Researchers checked cilantro, basil and parsley from almost 50 vendors from 13 farmers markets in Los Angeles and Orange counties in California, and in the Seattle area. Out of almost 150 samples tested, 24 percent were positive for E. coli. One sample was positive for salmonella, according to the researchers.

Both types of bacteria can cause sometimes serious or even deadly illness.
CDC Warns of Listeria Danger From Caramel Apples

By Robert Preidt, HealthDay
Outbreak has sickened 28 people in 10 states; 4 have died and 26 have been hospitalized, agency says

Dec. 19, 2014 (HealthDay News) — U.S. and state health officials are investigating a listeria outbreak linked to caramel apples that has killed at least four people and sickened 28 others in 10 states.

Consumers should not eat any commercially produced, prepackaged caramel apples until more information becomes available, the U.S. Centers for Disease Control and Prevention said in a news release.

As of Dec. 18, a total of 28 people had been infected with the outbreak strains of the bacteria Listeria monocytogenes. Of the 26 people who have been hospitalized, five have died. Listeria infections contributed to at least four of those deaths, the agency said.
Pet Rat Scratch Kills Child; CDC Warns of Risk

By EJ Mundell, HealthDay
'Rat-bite fever' also sickened 16 others in 2000-2012 in San

Dec. 18, 2014 (HealthDay News) — The tragic death from "rat-bite fever" of a 10-year-old San Diego boy highlights the risk carried by the pet rodents, according to a report from the U.S. Centers for Disease Control and Prevention.

"Rat-bite fever is a rare but potentially fatal illness that should be considered in persons with rash, fever and joint pain, and when a history of rodent exposure is reported," said a team led by Dr. Jessica Adam of the CDC's Epidemic Intelligence Service.
'Water Birth' Baby Dies of Legionnaires' Disease

By Randy Dotinga, HealthDay
Though health officials couldn't confirm source of infection, they warn of dangers of practice

Dec. 17, 2014 (HealthDay News) — A new report on a Texas infant who died from Legionnaires' disease after being born in a whirlpool tub highlights the potential dangers of having a "water birth."

It's not clear if the baby was infected with the respiratory illness via the well water in the tub where the infant was born, according to the report. Still, Texas health officials have since warned midwives statewide about the risks of water birth.
Indoor Tanning Tied to Burns, Fainting

By Steven Reinberg, HealthDay
Women, whites account for majority of emergency room patients

Dec. 15, 2014 (HealthDay News) — Studies have shown that tanning beds are tied to a higher long-term risk for skin cancer, but new research finds that about 3,200 Americans wind up in ERs every year with serious burns or from passing out after an indoor tanning session.

People suffer first- and second-degree burns from tanning too long, said lead researcher Gery Guy Jr., from the division of cancer prevention and control at the U.S. Centers for Disease Control and Prevention.

Others develop eye injuries, including redness and burning, from exposure to ultraviolet (UV) radiation, he noted.
General Medicine/Family Medical
E-Cigs Less Addictive Than Regular Cigarettes?

By Dennis Thompson HealthDay
Users report fewer cravings, less irritability

Dec. 19, 2014 (HealthDay News) — Former tobacco smokers find e-cigarettes less addictive than traditional cigarettes, new research finds.

Even though they "smoke" e-cigarettes as often as they did regular cigarettes, thousands of ex-smokers said they have fewer cravings and are less likely to feel impulsive and irritable over their need to smoke, researchers reported.
Some Blood Types Might Raise Type 2 Diabetes Risk

By Alan Mozes, HealthDay
But experts question value of finding when so many other risk factors for disease can be changed

Dec. 18, 2014 (HealthDay News) — In what scientists say is a first, a new analysis suggests that some blood types place women at a higher risk for developing type 2 diabetes.

How much higher? According to a team of French researchers, women with blood type B positive appear to face a 35 percent greater risk for developing type 2 diabetes than women with blood type O negative.

However, experts questioned the value of the findings when so many other risk factors for the blood sugar disease can be countered with lifestyle changes.
Your Balance on One Leg & Your Stroke Risk Linked

By Steven Reinberg, HealthDay
Inability to stand on one foot for 20-plus seconds could suggest brain vessel damage, study contends

Dec. 18, 2014 (HealthDay News) — If you can't balance on one leg for at least 20 seconds you may be at risk of a stroke, Japanese researchers suggest.

Difficulty standing on one leg may indicate that small strokes or tiny bleeds have already occurred, which means the risk for more serious strokes is high, the investigators reported online Dec. 18 in the journal Stroke.
Many Misuse Devices for Asthma, Allergic Reaction

By Serena Gordon, HealthDay
Memory of correct way to use inhalers, epinephrine pens faded over time, researchers report

Dec. 18, 2014 (HealthDay News) — Few people know how to properly use the medical devices that contain lifesaving medications for severe allergic reactions and asthma attacks, a new study shows.

Just 16 percent knew the correct way to use an epinephrine injector for someone with a life-threatening allergy. And only 7 percent knew how to use an asthma inhaler as directed.
Common Pain Meds May Help Prevent Some Skin Cancer

By Randy Dotinga, HealthDay
But medications such as ibuprofen pose their own risks, experts say

Dec. 18, 2014 (HealthDay News) — Common painkillers, including ibuprofen, might slightly reduce your risk of developing a form of skin cancer, researchers say.

Use of ibuprofen (Advil, Motrin) and naproxen (Aleve) appear to reduce the risk of squamous cell skin cancer by 15 percent, the researchers concluded after reviewing nine prior studies. Squamous cell skin cancer is usually caused by sun exposure.
Cheap Natural Compound May Help Smokers Quit

By Steven Reinberg, HealthDay
But cytisine isn't widely available, study authors note

Dec. 17, 2014 (HealthDay News) — The naturally occurring plant compound cytisine may be more effective than nicotine replacement therapy in helping smokers quit, a new study suggests.

Cytisine, an acid-like chemical found in the seeds of the golden rain tree, has been used in Eastern Europe for decades to help smokers quit, researchers say. But it's not widely available.
Migraine May Raise Risk for Bell's Palsy: Study

By Robert Preidt, HealthDay
The headaches were tied to a doubling of odds for the facial paralysis, researchers say

Dec. 17, 2014 (HealthDay News) — People who experience migraine headaches may be at heightened risk for the form of facial paralysis known as Bell's palsy, a new study finds.

According to background information in the study, between 11 and 40 people per 100,000 develop Bell's palsy each year. Most of them recover completely.
Medical Marijuana's Use for Brain Disorders

By Dennis Thompson, HealthDay
Easing federal restrictions on pot research might help get answers, doctors say

Dec. 17, 2014 (HealthDay News) — It's too soon to tell whether medical marijuana can help treat neurological disorders such as epilepsy, multiple sclerosis and Parkinson's disease, the American Academy of Neurology (AAN) said in a new position statement released Wednesday.

Marijuana may be useful in treating some illnesses of the brain and nervous system, but "there is not sufficient evidence to make any definitive conclusions regarding the effectiveness of marijuana-based products for many neurologic conditions," according to the statement.
Stent Treatment May Lower Stroke Disability

By Steven Reinberg, HealthDay
Treatment must be given within 6 hours after a stroke starts, researchers say

Dec. 17, 2014 (HealthDay News) — Using a stent to capture and remove a stroke-causing blood clot is safe and improves recovery, Dutch researchers report.

About one-third of patients who had the procedure — called intraarterial treatment — recovered from their stroke with only slight disability and were able to care for themselves, compared with just 19 percent of patients given regular care, the researchers found.
Cancer Rates Higher in Type 1 and Type 2 Diabetes

By Becky McCallm Medscape Medical News
Dec. 16, 2014 — People with type 1 or type 2 diabetes are diagnosed with more of some types of cancer — and are more likely to die from cancer — than people without diabetes, a new Australian study shows.

The researchers say that close follow-up, given right after a diabetes diagnosis, might partly explain the increased cancer risk seen. But these factors "do not explain increased risks 2 years following diabetes diagnosis, particularly for cancers of the pancreas, liver, kidney, and endometrium."
Guinea Pigs Can Be Source of Strep Infection

By Alan Moze, HealthDay
But animal-to-human transmission of this bacteria is rare, researcher says

Dec. 16, 2014 (HealthDay News) — In the world of infectious diseases, one worrisome phenomenon is when an illness that originated in animals jumps over into people.

The process — known as zoonosis — is not uncommon and keeps researchers on their toes as they look for signs that an animal-borne disease might make inroads into the human population.

A new report focuses on just such a development — and the culprits in this case were guinea pigs. More specifically, they were guinea pigs infected with a bacteria known as Streptococcus equi subspecies zooepidemicus.
Work Steals Valuable Sleep Time, Study Finds

By Kathleen Doheny, HealthDay
Flexible start times, less late-night TV would help solve America's problem, experts say

Dec. 16, 2014 (HealthDay News) — Chronic sleep loss is rampant in America, and work commitment is a big reason why, new research suggests.

"Work is the No. 1 sleep killer," said Dr. Mathias Basner, an assistant professor of sleep and chronobiology in psychiatry at the University of Pennsylvania Perelman School of Medicine.
FDA Approves Blood Test to Gauge Heart Attack Risk

By EJ Mundell, HealthDay
The screen is meant for people without history of heart disease, agency says

Dec. 15, 2014 (HealthDay News) — The U.S. Food and Drug Administration on Monday approved a new blood test that can help determine a person's future odds for heart attack and other heart troubles.

The test is designed for people with no history of heart disease, and it appears to be especially useful for women, and black women in particular, the agency said.
Seasonal Flu/Other Epidemics/Disasters
Screening Test: Drugs Show Promise Against Ebola

By Dennis Thompson, HealthDay
Researchers uncover 53 potential treatments; all are already FDA approved but need more study for this use

Dec. 17, 2014 (HealthDay News) — A screening test has identified more than 50 drugs that could be helpful in treating people with Ebola, researchers report.

The drugs, which are already approved by the U.S. Food and Drug Administration, all showed promise in preventing the Ebola virus from entering human cells, where it can cause life-threatening infections.
'Kids' Diseases' Now Hitting Adults

By Dennis Thompson, HealthDay
Doctors explain reasons behind surge in cases of chicken pox, mumps, whooping cough and the like

Dec. 16, 2014 (HealthDay News) — Chickenpox befell Angelina Jolie this week, preventing the actress-turned-director from attending the premiere of her new film.

Meanwhile, an outbreak of mumps has hit the National Hockey League, sidelining more than a dozen players and two referees.

These are considered kids' diseases. Most adults have vivid, fretful childhood memories of standing in line to get vaccinations that they expected to provide lifetime protection.
Women's Health
FDA Approves New Drug for Advanced Ovarian Cancer

By Robert Preidt, HealthDay
Agency also gives OK to genetic test used to identify eligible patients

Dec. 19, 2014 (HealthDay News) — The U.S. Food and Drug Administration has approved a new drug to treat advanced ovarian cancer, along with a test to identify patients eligible to receive the drug.

Lynparza (olaparib) belongs to a new class of drugs called poly ADP-ribose polymerase (PARP) inhibitors. The drug is for women who have already received extensive treatment for advanced ovarian cancer associated with defective BRCA genes, according to an FDA news release issued Friday.
FDA Warns Against Fetal 'Keepsake' Videos

By Robert Preidt, HealthDay
Ultrasound imaging, heartbeat monitoring should be left to medical professionals, agency says

Dec. 16, 2014 (HealthDay News) — Expectant parents should leave prenatal picture-taking to medical professionals, the U.S. Food and Drug Administration recommends.

Use of ultrasound imaging and heartbeat monitors to get "keepsake" images and videos is not entirely risk-free, the agency warns.

"Although there is a lack of evidence of any harm due to ultrasound imaging and heartbeat monitors, prudent use of these devices by trained health care providers is important," Shahram Vaezy, an FDA biomedical engineer, said in an agency news release.
Pregnancy Complication Linked to Autism

By Megan Brooks, Medscape Medical News
Dec. 15, 2014 — Unborn babies whose mothers get a pregnancy condition called preeclampsia may face a higher risk of having autism spectrum disorder (ASD), a large new study suggests. The odds might also be greater for a developmental delay (DD), when a child doesn't hit milestones tied to language, motor skills, and other key areas within expected timeframes.
Men's Health
Expectant Dads May Also Have Hormonal Changes

By Kathleen Doheny, HealthDay
Experts can't explain why testosterone levels of men declined early in partner's pregnancy

Dec. 17, 2014 (HealthDay News) — While women's hormonal fluctuations during pregnancy are well-known, new research shows that men experience swings of their own as their partner's pregnancy progresses.

"There are hormonal changes going on with men as well, and they occur earlier than other studies have suggested," said lead researcher Robin Edelstein, an associate professor of psychology at the University of Michigan, Ann Arbor.
Male Ebola Survivors: Use Condoms for 3 Months

By Robert Preidt, HealthDay
Studies find semen retains deadly virus for up to 91 days

Dec. 16, 2014 (HealthDay News) — Men who survive Ebola should wear condoms during sex for at least three months after recovering from the deadly disease, a new study shows.

The finding supports the current recommendations to that effect, according to the authors of the study, which was published Dec. 16 in the journal Reproductive Sciences. However, they noted there is a lack of research on sex and male survivors of Ebola.
Syphilis on the Rise Among Gay, Bisexual Men: CDC

By Steven Reinberg, HealthDay
Rates of chlamydia dip for the first time in 30 years

Dec. 16, 2014 (HealthDay News) — The number of cases of syphilis in the United States jumped 10 percent from 2012 to 2013, with gay and bisexual men accounting for 75 percent of the increase, U.S health officials reported Tuesday.

Rates of another sexually transmitted disease — chlamydia — fell for the first time in 30 years, with more than 1.4 million reported cases in 2013. This represented a 1.5 percent decrease from 2012, according to the U.S. Centers for Disease Control and Prevention.
Pediatric Health
Type 1 Diabetes on the Rise in Children

By Kathleen Doheny, WebMD Health News
Dec. 17, 2014 — More children in the U.S. are getting type 1 diabetes, according to new research.

A recent study by Jean Lawrence, ScD, MPH, found a large rise in the disease among non-Hispanic white children.

From 2002 to 2009, the number of kids with type 1 diabetes rose from 24 per 100,000 to 27 per 100,000. The most pronounced increase was in children 5 to 9 years old, says Lawrence. She's a research scientist at Kaiser Permanente Southern California's Department of Research & Evaluation.
Music Classes Boost Language Skills, Study Says

By Robert Preidt, HealthDay
Kids who actively participate show greater thought processing gains

Dec. 16, 2014 (HealthDay News) — Greater participation in music classes may benefit children's language development, a new study finds.

Researchers followed kids in the nonprofit Harmony Project, which provides music education and instruments to poor children in Los Angeles.

Over two years, children who actively participated in the classes showed larger improvements in how the brain processes speech and reading, compared to those with lower levels of participation.
Drug Interactions Common Among Hospitalized Kids

By Amy Norton, HealthDay
Medication combos may cause side effects or reduce treatment effectiveness, expert notes

Dec. 15, 2014 (HealthDay News) — When children land in the hospital, they are often given multiple drugs that could interact with each other in potentially harmful ways, a study of U.S. hospitals finds.

Researchers found that among nearly 500,000 children and teenagers who were hospitalized in 2011, nearly half were given combinations of drugs that could have potential interactions.
Obese Kids' Brains Show Stronger Response to Sugar

By Robert Preidt, HealthDay
Research suggests that some children may be 'wired' to crave sweet foods

Dec. 15, 2014 (HealthDay News) — The brains of obese children have a stronger response to sugar than those of kids with a healthy weight, a new study says.

The findings support the theory that obese children have a heightened reward response to food, and that their brains could be wired in a way that makes them crave higher amounts of sugar, the researchers said.
E-Cigarette Use May Be Rising Among Teens

By Maureen Salamon, HealthDay
Nearly one-third of those surveyed in Hawaii have tried the devices

Dec. 15, 2014 (HealthDay News) — Nearly a third of Hawaiian high school students have tried e-cigarettes, new research suggests.

This finding reflects a growing trend of American teens flocking to the nicotine inhalation devices, according to public health experts.

The overall rate of e-cigarette use in the new study is higher than found in mainland U.S. studies over the past several years. But e-cigarette use is "accelerating very rapidly" across the nation, according to Dr. Norman Edelman, senior consultant for scientific affairs at the American Lung Association.
ADHD and Kids: Medication Tied to Fewer Injuries

By Tara Haelle, HealthDay
Older teens experienced the greatest drop in injury risk while taking Ritalin, researchers report

Dec. 15, 2014 (HealthDay News) –Taking medication for attention-deficit hyperactivity disorder (ADHD) might reduce the risk of young patients accidentally injuring themselves, new research suggests.

When several thousand children and teens were taking methylphenidate, which is marketed as Ritalin or Concerta in the United States, they were a little less likely to end up in the emergency room than when they weren't taking the drug, the study found. However, the
Aging
Loss of Teeth Linked to Physical, Mental Decline

By Robert Preidt, HealthDay
Researchers say association was strongest among 60- to 74-year-olds

Dec. 19, 2014 (HealthDay News) — Older adults who have lost all their teeth have faster decreases in memory and walking ability than people who still have at least some of their teeth, a new study says.

The findings suggest that total tooth loss could provide an early warning of increased risk of physical and mental decline in older people, the British researchers said.

However, the findings don't prove that tooth loss causes the physical or mental decline.
Seniors and Potentially Dangerous Sedatives

By Robert Preidt, HealthDay
Drugs such as Xanax, Valium tied to confusion and falls, experts say

Dec. 17, 2014 (HealthDay News) — Doctors continue to prescribe sedatives such as Xanax or Valium for seniors despite the significant risks they pose, a new study contends.

The drugs in question are a class of medications called benzodiazepines. This class includes drugs such as Xanax, Valium and Ativan. As people get older, these drugs are known to put seniors at risk for confusion and falls. Yet, the researchers found that older folks are increasingly being prescribed these medications.
Feel Younger Than Your Age? It May Help You Live Longer

By Dennis Thompson, HealthDay
Researchers found death rate among young at heart was lower during study period

Dec. 15, 2014 (HealthDay News) — Folks who feel "young at heart" may be more likely to live to a ripe old age, a new British study suggests.

Seniors who said they felt three or more years younger than their actual age experienced a lower death rate over the course of eight years than people who either felt their full age or a little older, researchers report online Dec. 15 in the journal JAMA Internal Medicine.
Nutrition/Diet/Fitness
Low-GI Diet May Not Benefit Blood Sugar

By Amy Norton, HealthDay
Focus should be on eating healthy foods rather than glycemic index, experts say

Dec. 17, 2014 (HealthDay News) — Diets low in "glycemic index" are touted as a way to help prevent diabetes and heart disease. But a new study suggests that as long as people are eating healthily, they don't need to obsess over glycemic index.

In fact, researchers found that overweight adults placed on a low-GI diet actually showed less sensitivity to insulin than those on a high-GI diet. Insulin is the body's key blood-sugar-regulating hormone, and a decline in insulin sensitivity can eventually lead to type 2 diabetes.

The findings, reported online on Dec. 16 in the Journal of the American Medical Association, were unexpected, experts said. But they also called the results "good news."
Only 4 in 10 Eat Heart-Healthy Nuts Daily: CDC

By EJ Mundell, HealthDay
Even fewer consume an amount thought to help curb heart disease, study found

Dec. 17, 2014 (HealthDay News) — Nutrition experts advocate including nuts in a heart-healthy diet, but a new study finds that about 60 percent of Americans don't consume these foods on a daily basis.

The study, released Dec. 17 by the U.S. Centers for Disease Control and Prevention in the NCHS Data Brief, found that about 38 percent of American adults ate nuts each day, usually in the form of the nuts themselves or in the form of peanut butter or other "nut butters."
Yoga May Cut Heart Disease Risk Factors

By Amy Norton, HealthDay
Review found those who took yoga classes saw improvements in blood pressure, cholesterol, weight

Dec. 16, 2014 (HealthDay News) — Yoga has long been believed to improve overall health, but a growing body of evidence shows the ancient practice may also help the heart, a new review finds.

In fact, the benefits were similar to those of conventional exercise such as brisk walking, said lead researcher Paula Chu, a doctoral candidate at Harvard University's Health Policy Program in Boston.