Welcome to The Breakfast Club! We're a disorganized group of rebel lefties who hang out and chat if and when we're not too hungover we've been bailed out we're not too exhausted from last night's (CENSORED) the caffeine kicks in. Join us every weekday morning at 9am (ET) and weekend morning at 10:30am (ET) to talk about current news and our boring lives and to make fun of LaEscapee! If we are ever running late, it's PhilJD's fault.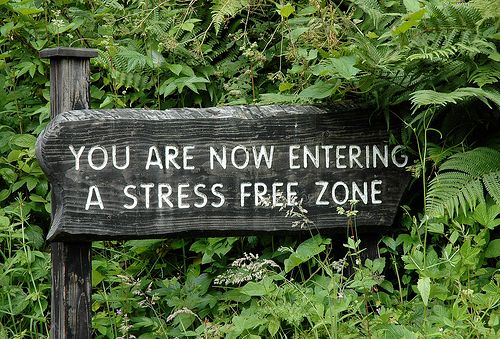 This Day in History
America mourns victims of Sept. 11th attacks; Theodore Roosevelt becomes President; 'The Star-Spangled Banner' written; Monaco's Princess Grace dies; Baseball season cancelled due to players' strike.
Breakfast Tunes
Breakfast News
Isis video claims to show beheading of British hostage David Haines
Militants with the Islamic State jihadi group have released a video that appears to show the beheading of a British hostage, David Haines, an aid worker who was captured just days after he arrived in Syria last year.

British government officials were seeking to authenticate the video which purported to show the final moments of Haines, who was 44. [..]

Haines is the third western hostage and the first Briton to be killed in this fashion by the Islamic State (Isis) – the first, US journalist James Foley, was murdered in a video released on 19 August.
Fate of United Kingdom hangs in balance after new Scotland polls
The fate of the United Kingdom remained unclear five days before a historic referendum on Scottish independence as three new polls on Saturday showed a slight lead for supporters of the union, but one saying the separatist campaign was pulling ahead.

On the final weekend of campaigning, tens of thousands of supporters of both sides took to the streets of the capital Edinburgh and Scotland's largest city, Glasgow. Rival leaders worked across the country to convince undecided voters.
Music of 'Star-Spangled Banner' has a bawdy history
Americans this weekend will celebrate the 200th anniversary of the poem that became the nation's national anthem, a bit of verse written by a pro-slavery lawyer put to the melody of a British song that praised drinking and sex.

Oh, say what?

The song that has been the nation's musical glue through war and peace, the song that has been the bane of singers of all ages and creeds and led to performances both tragic and mesmerizing, and the song lip-synced by zealous fans at sports events near and wide, yes, that song is celebrating a milestone birthday.
Iraq PM halts shelling of cities to protect 'innocent victims'
"I issued this order two days ago because we do not want to see more innocent victims falling in the places and provinces controlled by Daesh," Haider al-Abadi told a news conference in Baghdad, referring to the Islamic State group by its Arabic acronym.

He accused the militants of using civilians as a human shield to stop the advance of Iraqi security forces.

But he vowed to continue military operations against the al-Q'aida breakaway group, which seized large territories in the north and west in an unprecedented June offensive.

"We will continue to chase them (IS fighters) and we know that they are hiding behind the civilians," he added.

The United Nations envoy to Iraq, Nickolay Mladenov, who was present at the conference, welcomed Mr al-Abadi's commitment to protect civilians.
Ambush of Pennsylvania state troopers leaves one dead, one injured
Two troopers were ambushed outside a state police barracks in north-eastern Pennsylvania during a late-night shift change, leaving one dead and another injured, and authorities were questioning a person of interest, state police said on Saturday.

One trooper was leaving the barracks in Blooming Grove, Pike County, and another was arriving when shots were fired at 10.50pm on Friday, the state police commissioner, Frank Noonan, said.

A person of interest identified as Jeffrey Hudak, 48, was being questioned by police, Trooper Connie Devens said.
Signature setback for ballot proposal to split California into six states
An attempt to split California into six states has failed to make it on to the state's November ballot, election officials said on Friday.

The man behind the Six Californias campaign, the Silicon Valley venture capitalist Tim Draper, believes government in the state is so broken that the only way to fix it is to break it up.

In July, Six Californias said it had crossed the 807,615-signature threshold needed to qualify as a ballot initiative. The office of the California secretary of state, however, said only 66% of the 1.14m signatures submitted were valid, putting the petition below the threshold.

This, however, has not squashed the dreams of Draper, who said his campaign would now review the state's review of the signatures.
Sotloff's parents told they could be prosecuted for paying ransom to IS
The parents of murdered journalist Steven Sotloff were told by a White House counterterrorism official at a meeting last May that they could face criminal prosecution if they paid ransom to try to free their son, a spokesman for the family told Yahoo News Friday night.

"The family felt completely and utterly helpless when they heard this," said Barak Barfi, a friend of Sotloff who is serving as a spokesman for his family. "The Sotloffs felt there was nothing they could do to get Steve out."

The journalist's father, Art, was "shaking" after the meeting with the official, who works for the National Security Council, Barfi said. The families of three other hostages being held by the militant group Islamic State were also at the White House meeting, sources told Yahoo News.
Must Read Blog Posts
A Paradigm For Peace David Swanson, My FDL
John Brennan, Dianne Feinstein, and the Soon-to-be-Released (?) Torture Report Peterr, My FDL
The Curious Timing of FBI's Back Door Searches Marcy Wheeler, emptywheel
If Patrick Leahy Wants to End Bulk Collection, He Needs to Amend His USA Freedom Act Marcy Wheeler, emptywheel
Analysis Of Volunteer's Metadata Stream Reveals His Life In Detail, Allows Passwords To Be Guessed Glyn Moody, Techdirt
White House: We're At War With ISIS Jeralyn E. Merritt, Talk Left
Is New Jersey Fudging Its Pension Fund Results to Defuse a Christie Scandal? Yves Smith, naked capitalism
Something to Think about over Coffee Prozac
Walking with a friend in the dark is better than walking alone in the light.