(2 pm. – promoted by ek hornbeck)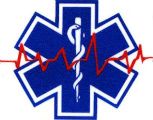 Welcome to the Health and Fitness News, a weekly diary which is cross-posted from The Stars Hollow Gazette. It is open for discussion about health related issues including diet, exercise, health and health care issues, as well as, tips on what you can do when there is a medical emergency. Also an opportunity to share and exchange your favorite healthy recipes.
Questions are encouraged and I will answer to the best of my ability. If I can't, I will try to steer you in the right direction. Naturally, I cannot give individual medical advice for personal health issues. I can give you information about medical conditions and the current treatments available.
You can now find past Health and Fitness News diaries here and on the right hand side of the Front Page.
Fresh and Fruity Salsas
Cooking Up Change is a national healthy cooking competition that challenges teams of students to create menus that meet the national nutrition standards and budgetary restraints for school lunches. Mendez and Sanchez, both from Manual Arts High School, beat out students from other Los Angeles high schools for the chance to compete in Washington. They placed second over all.

Mendez and Sanchez's recipe is served as a fruit cup and will be on the menu at Los Angeles schools during the next academic year. The reason it inspired me to make some fruit salsas is because they season their fruit with a little bit of chili powder and cayenne. I love the juiciness and sweetness of fruit against heat and pungency, so I decided to make some salsas with fruit and chiles. I worked with watermelon and with pineapple this week, as well as with mangoes.

~Martha Rose Shulman
Pineapple Avocado Salsa
A sweet, fruity flavor and a mix of textures set this salsa apart. It goes great with salmon or just about any other fish.
Grilling tomatoes, jalapeños and corn makes for a nice mix of flavors. The sweetness of the corn contrasts well with the charred and picante flavors of the salsa.
Kohlrabi, with its crisp texture, is a pleasant surprise diced into this tomato salsa. It goes well with chips, nachos, tacos and quesadillas, or with fish and chicken.
A mango's rich flavor is deepened through grilling in this salsa full of contrasts. It also works if you do not want to grill the mango.
Sweet, juicy watermelon and spicy chiles combine to create a surprising summer salsa with a kick. It goes especially well with grilled fish.
Warnings/Alerts/Guidelines
Florida Warns of Warm Water Flesh-Eating Bacteria

WebMD News from HealthDay
July 30, 2014 — Florida health officials are cautioning visitors to the state's beaches about the threat of a flesh-eating bacteria lurking in warm seawater this summer.

Vibrio vulnificus propagates in warm water and if swallowed can cause stomachache, vomiting and diarrhea, according to the U.S. Centers for Disease Control and Prevention. If it enters an open wound, "skin breakdown and ulceration" can also occur, the CDC said.
Brown Recluse Spider Bites on the Rise: Expert

By Mary Elizabeth Dallas, HealthDay
They may sometimes cause serious symptoms that affect the whole body

July 29, 2014 (HealthDay News) — Although the bite of a brown recluse spider is poisonous, these wounds usually heal well if left alone, an expert notes.

It's still important to recognize the warning signs of an adverse reaction to a brown recluse spider bite, warned Dr. Donna Seger, medical director of the Tennessee Poison Center, particularly since these potentially dangerous bites are on the rise.
Travel Warning Amid West Africa Ebola Outbreak

By EJ Mundell, HealthDay
Agency also plans to send 50 more experts to the affected countries

July 31, 2014 (HealthDay News) — With the World Health Organization reporting that the death toll in the West African Ebola outbreak has risen to 729, the U.S. Centers for Disease Control and Prevention on Thursday issued a travel warning for the region.

The "Level 3 travel advisory" urges that all non-essential travel to the affected countries — Guinea, Liberia and Sierra Leone — be avoided.

"The bottom line is that Ebola is worsening in West Africa," CDC Director Dr. Tom Frieden told reporters in a press briefing.
General Medicine/Family Medical
Cholesterol Drugs May Speed Healing After Surgery

By Mary Elizabeth Dallas, HealthDay
Statin therapy may affect inflammatory response and help wounds recover, researchers say

July 31, 2014 (HealthDay News) — Recovery time after surgery may be reduced for patients taking the cholesterol-lowering medications known as statins, according to a new study.

The study's Irish researchers suspect that the drugs may affect the body's inflammatory response, reducing the amount of time surgical patients' wounds need to heal. And that seemed to be particularly true among people who tend to have healing complications.
'Flesh-Eating Bacteria' FAQ

By Kathleen Doheny, WebMD Health News
Aug. 1, 2014 — Summer is prime season for a bacteria called Vibrio vulnificus — also known as "flesh-eating" bacteria — to thrive, especially in warm Gulf Coast waters. Swimmers and those who eat seafood should be careful to avoid infection from this potentially fatal bacteria.

Earlier this summer, Florida health officials issued a reminder that the bacteria thrives not just in Florida but in other coastal states surrounded by warm saltwater.

While infection with the bacteria is a rare cause of disease, taking simple precautions can minimize the risk and decrease the chances of the bacteria becoming "flesh-eating." That's especially true when the bacteria is thriving — from May through October .
Young Adults With Diabetes & Jump in Doctor Visits

By EJ Mundell, HealthDay
Overall, 1 in 10 consultations in the U.S. now involves a person with the illness, CDC says

July 31, 2014 (HealthDay News) — A new report finds that by 2010, one in every 10 visits Americans made to their doctor's office involved diabetes, with the greatest rise among those aged 25 to 44.

Data from the U.S. Centers for Disease Control and Prevention found the number of office visits for patients with diabetes in this age group jumped by 34 percent between 2005 and 2010.
Some Jobs Harder on the Heart Than Others: Report

By Steven Reinberg, HealthDay
But having to search for work may be just as stressful, unhealthy, researchers add

July 31, 2014 (HealthDay News) — Stress at work may raise your risk of heart attack and stroke, particularly if you work in the service industry or have a blue-collar job, U.S. health officials reported Thursday.

But being unemployed might be just as unhealthy, they added.

"Workplace factors that increase risk include job stress, exposure to air pollution — like dust and secondhand smoke — and noise," explained lead researcher Dr. Sara Luckhaupt, from the National Institute for Occupational Safety and Health, part of the U.S. Centers for Disease Control and Prevention.
Benefits of E-Cigarettes May Outweigh Harms: Study

By Steven Reinberg, HealthDay
Findings run counter to recent calls for strict regulation

July 30, 2014 (HealthDay News) — Strict regulation of electronic cigarettes isn't warranted based on current evidence, a team of researchers says.

On the contrary, allowing e-cigarettes to compete with regular cigarettes might cut tobacco-related deaths and illness, the researchers concluded after reviewing 81 prior studies on the use and safety of the nicotine-emitting devices.

"Current evidence suggests that there is a potential for smokers to reduce their health risks if electronic cigarettes are used in place of tobacco cigarettes and are considered a step toward ending all tobacco and nicotine use," said study researcher Thomas Eissenberg, co-director of the Center for the Study of Tobacco Products at Virginia Commonwealth University in Richmond.

The study, partly funded by the U.S. National Institutes of Health, was published July 30 in the journal Addiction.
Thinking an Odor Is Harmful Spurs Asthma Symptoms?

By Mary Elizabeth Dallas, HealthDay
Study finds people's negative expectations can play a role in flare-ups

July 30, 2014 (HealthDay News) — For patients with asthma, just believing an odor is potentially harmful is enough to trigger airway inflammation for at least 24 hours, a new study indicates.

"It's not just what you smell, but also what you think you smell," study author Cristina Jaen, a physiologist at Monell Chemical Senses Center in Philadelphia, said in a Monell news release.

"Asthmatics often are anxious about scents and fragrances. When we expect that an odor is harmful, our bodies react as if that odor is indeed harmful," Jaen explained. "Both patients and care providers need to understand how expectations about odors can influence symptoms of the disease."
Extreme Weather Kills 2,000 in U.S. Each Year: CDC

By Steven Reinberg, HealthDay
Heat contributes to nearly one-third of those deaths, report finds

July 30, 2014 (HealthDay News) — Each year in the United States, at least 2,000 Americans die from extreme heat or cold, floods or lightning, health officials said Wednesday.

Heat waves, heat stroke or sun stroke caused nearly one-third of more than 10,600 weather-related deaths reported between 2006 and 2010, according to the U.S. Centers for Disease Control and Prevention.
Do You Still Need an Annual Doctor's Visit?

By Jennifer Dobner, WebMD Health News
July 29, 2014 — If it's true that an apple a day keeps the doctor away, then it seems like seeing the doctor for an annual physical exam ought to play a major role in keeping healthy people healthy.

Yet most doctors now say it's time to rethink the notion of a yearly physical, a fixture in U.S. medicine since the 1940s.
$1,000 Pill Now Leading Treatment for Hepatitis C

WebMD News from HealthDay
July 30, 2014 — Despite a price tag of $1,000 per pill, and $84,000 for a full course of treatment, the new hepatitis C drug Sovaldi has quickly become the therapy of choice for patients infected with the liver-destroying virus, new data shows.

Sovaldi, which only became available in December, is taken for 12 weeks and effectively cures hepatitis C infection.

According to data from IMS Health, U.S. prescriptions for hepatitis C medications jumped from 6,200 during the month of May in 2013 to more than 48,000 in May of this year — with three-quarters of prescriptions being written for Sovaldi, the Associated Press reported.
Diabetes May Raise Risk for Head and Neck Cancer

By Larry Hand, Medscape Medical News
July 29, 2014 — The risk for head and neck cancer is higher in people with diabetes than in those without diabetes, according to a new study.

That risk is greater for people 40 to 65 years old.

Kuo-Shu Tseng, PhD, from Tainan University of Technology in Taiwan, and colleagues compared the records of 89,089 people newly diagnosed with diabetes with those of people who didn't have diabetes. They got the data from a Taiwan's Longitudinal Health Insurance Research Database, which has claims information on 23.3 million beneficiaries between 1996 and December 31, 2011.
'Love Hormone' Oxytocin May Help Some With Autism

By Alan Mozes, HealthDay
Study found it boosted ability of certain patients to read facial expressions, nonverbal cues

July 29, 2014 (HealthDay News) — Treating certain adult autism patients with just a single dose of the hormone oxytocin quickly improved their ability to judge facial expressions and emotions, Japanese researchers report.

Known as the "love hormone," oxytocin has been shown to play a role in emotional bonding between lovers, and between mothers and their children.

In this study, it boosted underperforming neural activity in a key area of the brain that has long been associated with the processing of both empathy and emotion recognition.
Facial Dimensions May Be Key to First Impressions

By Randy Dotinga, HealthDay
Findings especially relevant to social media's obsession with 'selfies,' researchers say

July 28, 2014 (HealthDay News) — Scientists know it takes humans just milliseconds to look at someone's face and judge them good-looking or trustworthy.

Now, a new study finds that certain facial features seem to trigger specific first impressions about a person's character, too.

The shape and size of the mouth, for example, appear directly linked to whether someone seems approachable, while eye dimensions are keys to attractiveness.
Preemies and Risk of Blood Clots Into Adulthood

By Dennis Thompson, HealthDay
Odds are small, but family, doctors should keep possibility in mind, researchers say

July 28, 2014 (HealthDay News) — Babies born prematurely appear to have a slightly increased risk of potentially fatal blood clots that they will carry into adulthood, Swedish researchers report.

Doctors have previously suspected that babies born earlier than 37 weeks' gestation have a raised risk of deep vein thrombosis and pulmonary embolism, two serious conditions caused by blood clotting in the veins, the researchers noted in background information.
'Fist Bump' May Beat Handshake for Cleanliness

By Robin Foster, HealthDay
U.K. researchers found it transferred about a tenth of the bacteria that gripping hands did

July 28, 2014 (HealthDay News) — British researchers report that an alternative to the traditional handshake might spread far fewer germs around.

In their experiments, the scientists found that clasping hands transferred about 10 times more germs from one person to the other than what is known as a fist bump. They suggest the more casual exchange might suffice as a cultural substitute for the firm gripping of hands.

The findings are published in the August issue of the American Journal of Infection Control.
Seasonal Flu/Other Epidemics/Disasters
Ebola: Early, Intensive Treatment Boosts Survival

By Dennis Thompson, HealthDay
Virus launches assault on multiple organs, keeping patients hydrated is often key, experts say

July 31, 2014 (HealthDay News) — The Ebola virus currently raging in West Africa has a well-earned reputation as one of the world's most deadly illnesses. But experts stress that early and intense medical care can greatly improve a person's chances of survival.

There's no cure or vaccine for Ebola, which wreaks life-threatening havoc within the body by attacking multiple organ systems at the same time.

Instead, doctors must fall back on the basics of "good meticulous intensive care," supporting the patient and targeting treatment toward the organs that are under attack by the virus, explained Dr. Lee Norman, chief medical officer for the University of Kansas Hospital and an expert on the disease.
FAQ: The Deadly Ebola Virus

By Rita Rubin, WebMD Health News
Editor's note: This story was updated on Aug. 1, 2014.

April 4, 2014 — Perhaps no virus strikes as much fear in people as Ebola, the cause of a deadly outbreak in West Africa.

The World Health Organization reports more than 1,300 cases of Ebola in the countries of Guinea, Liberia, and Sierra Leone as of July 31. More than 720 people have died.

Two Americans are among those infected. Dr. Kent Brantly, working in Liberia with the relief organization Samaritan's Purse, and Nancy Writebol, a Samaritan's Purse missionary in Liberia, were in "stable but grave" condition as of July 31, but Brantly had taken "a slight turn for the worse," the organization says.
CDC Downplays Ebola's Threat to the United States

By Dennis Thompson, HealthDay
Deadly virus relatively slow to transmit, and travel factors make spread from West Africa unlikely

July 28, 2014 (HealthDay News) — The deadly Ebola virus that continues to rage throughout West Africa poses little risk to Americans, U.S. health officials stressed Monday.

Ebola only spreads through physical touch, and it can't be spread by people who aren't showing symptoms of infection, Stephan Monroe, deputy director of the National Center for Emerging & Zoonotic Infectious Diseases at the U.S. Centers for Disease Control and Prevention, explained in a Monday afternoon news conference
Women's Health
J&J Pulls Hysterectomy Tool Tied to Cancer Risk

By Dennis Thompson, HealthDay
Controversial device had been used for minimally invasive hysterectomies, uterine fibroid removal

July 31, 2014 (HealthDay News) — The largest maker of a surgical tool that has shown an increased risk of spreading undetected cancers in women has said it will withdraw its device from the market.

In a letter that was to be sent to all of its customers Thursday, Johnson & Johnson asked that its laparoscopic power morcellators be returned to the company, the Wall Street Journal reported.
Some Birth Control Pills May Up Breast Cancer Risk

By Kathleen Doheny, HealthDay
High-dose estrogen formulations linked to greater risk in women under 50, experts find

July 31, 2014 (HealthDay News) — Birth control pills containing high doses of estrogen, along with some other formulations, may increase the risk of breast cancer in women under 50, new preliminary research suggests.

"There are numerous oral contraceptive formulations," explained lead researcher Elisabeth Beaber, a staff scientist at the Fred Hutchinson Cancer Research Center in Seattle. "Some of these formulations increase breast cancer risk while other formulations do not raise risk."
Blood Test May Help Prevent Certain Birth Defects

By Mary Elizabeth Dallas, HealthDay
Test to detect mom-to-be's folate concentration could spot those lacking nutrient for infant development

July 29, 2014 (HealthDay News) — A simple blood test could help prevent neural tube birth defects such as spina bifida, new research finds.

The test would measure the concentration of folate (a form of vitamin B) in a pregnant women's red blood cells. The findings from this study — conducted by an international team of scientists — could help doctors predict the risk of serious birth defects known as neural tube defects because folate is vital to the proper development of a growing fetus.
Early Hormone Therapy Safe for Women's Hearts?

By Kathleen Doheny, HealthDay
Hormone replacement started soon after menopause wasn't linked to hardening of the arteries in study

July 28, 2014 (HealthDay News) — Healthy women at low risk of cardiovascular disease may be able to take hormone replacement therapy soon after menopause for a short time without harming their hearts, according to a new study.

Previous studies, including the large-scale Women's Health Initiative, found that hormone replacement therapy had harmful effects on the heart. But, many of those women were older when they began the hormone treatments, and much further past menopause.
Pediatric Health
Make Kids' Weight Loss a Family Affair: Study

By Alan Mozes, HealthDay
If parent and preschooler are both overweight, tackling it together works best, researchers say

July 30, 2014 (HealthDay News) — Parents who want to help their preschooler shed excess pounds may want to team up with their child, new research suggests.

Youngsters whose parents joined them in a supervised behavioral modification program gained less weight than their peers who were enrolled in a traditional child-only program (an average difference of about four pounds over two years). Their parent partners also benefited, losing almost 15 pounds over two years, according to the study.
This Sleep Apnea Treatment May Trigger Weight Gain

By Amy Norton, HealthDay
Study found overweight kids who had surgery were more likely to become obese within seven months

July 28, 2014 (HealthDay News) — Tonsillectomies are commonly done to relieve sleep apnea in children, but a new study confirms that the treatment can speed kids' weight gain — especially if they're already overweight.

The researchers said that's a concern, because obesity is a risk factor for a range of health problems — including, ironically, sleep apnea. But they're not advising against tonsillectomy for kids who need it.
Aging
Healthy Habits May Slow Cellular Signs of Aging

By Dennis Thompson, HealthDay
Pay attention to your lifestyle during stressful times, researcher says

July 29, 2014 (HealthDay News) — Exercise, a healthy diet and good sleep can protect the body against the negative effects of stress and slow down the aging process at a cellular level, researchers report.

A study involving hundreds of older women found that stressful events are linked to increased shortening of telomeres, the protective caps at the ends of chromosomes that affect how quickly cells age.
Mental Health
Light Shed on Link Between Depression, Dementia

By Dennis Thompson, HealthDay
Researchers deem depression an independent risk factor for dementia

July 30, 2014 (HealthDay News) — Older people with depression are more likely to develop dementia, but researchers have been unable to explain the exact nature of the relationship between the two.

Specifically, they haven't been able to figure out the direction in which the relationship works — does depression help bring on dementia, or does dementia cause people to become depressed?

A new study published online July 30 in the journal Neurology sheds more light on the mystery.
Nutrition/Diet/Fitness
The Diet Soda Debate

By Matt McMillen, WebMD Health News
July 31, 2014 — When you're trying to lose weight or keep off extra pounds, can diet soda help? While it has fewer calories than regular soda, some studies show it fuels your sweet tooth.

Also, are artificially sweetened sodas good for your health? Several studies this year continue the debate.
Fruits, Veggies Have Limits in Boosting Lifespan?

By Dennis Thompson, HealthDay
Study shows a benefit, but that tapers off after 5 servings per day

July 29, 2014 (HealthDay News) — The nutrients in fruits and vegetables are vital to good health and a long life, but only up to a point. Once you've hit five servings of fruits and vegetables each day, additional daily servings don't appear to boost longevity, a new research review suggests.

The human body may only be able to effectively process a certain amount of fruits and vegetables every day, limiting its ability to absorb important nutrients from extra helpings, said the review's senior author Dr. Frank Hu, a professor of nutrition and epidemiology at the Harvard School of Public Health in Boston.
Extra Exercise Could Help Depressed Smokers Quit

By Mary Elizabeth Dallas, HealthDay
Withdrawal symptoms, cravings are harder on people with mood disorders, researchers say

July 29, 2014 (HealthDay News) — Quitting smoking is harder for people with depression, according to a new review.

Depression can make it more difficult to ride out the anxiety, cravings or lack of sleep that come with trying to quit cold turkey, scientists found. But extra exercise — even just a walk — could help people quit faster, they said.

"The review should be seen as a call to arms," the study's co-author, Gregory Moullec, a postdoctoral researcher in the department of exercise science at Concordia University in Montreal, said in a university news release.
Heatstroke in Endurance Runners

By Mary Elizabeth Dallas, HealthDay
More education needed about how to prevent it, researchers say

July 28, 2014 (HealthDay News) — Endurance runners are far more likely to die of heat stroke than an undetected heart condition, according to a new study.

The researchers pointed out that endurance athletes participating in events in warm climates are actually 10 times more likely to develop severe and life-threatening heat stroke. Yet, the less common sudden death of a young and apparently healthy person due to undetected heart problems, such as an irregular heartbeat, often gets a lot more media attention.
Healthy 'Brown Fat' May Cut Odds for Diabetes

By Mary Elizabeth Dallas, HealthDay
Study confirmed it helps regulate blood sugar levels, increases insulin sensitivity in people with more of it

July 28, 2014 (HealthDay News) — People with higher levels of brown fat have a reduced risk for obesity and diabetes, a new study suggests.

Unlike white fat, which lowers insulin sensitivity, researchers found that brown fat actually improves insulin sensitivity, blood sugar control and fat-burning metabolism.

"This is good news for overweight and obese people," Labros Sidossis, a professor of internal medicine in the division of geriatric medicine at the University of Texas Medical Branch at Galveston, said in a university news release. "This is great news for people with insulin resistance and diabetes, and suggests that brown fat may prove to be an important anti-diabetic tissue."
Running Could Add 3 Years to Your Lifespan

By Dennis Thompson, HealthDay
Just 5 to 10 minutes a day seems to bring benefits, study says

July 28, 2014 (HealthDay News) — Runners may live an average three years longer than people who don't run, according to new research.

But, the best news from this study is that it appears that you can reap this benefit even if you run at slow speeds for mere minutes every day, the 15-year study suggests.

"People may not need to run a lot to get health benefits," said lead author Duck-chul Lee, an assistant professor of kinesiology at Iowa State University. "I hope this study can motivate more people to start running and to continue running as an attainable health goal."