Welcome to The Breakfast Club! We're a disorganized group of rebel lefties who hang out and chat if and when we're not too hungover we've been bailed out we're not too exhausted from last night's (CENSORED) the caffeine kicks in. Join us every weekday morning at 9am (ET) and weekend morning at 10:30am (ET) to talk about current news and our boring lives and to make fun of LaEscapee! If we are ever running late, it's PhilJD's fault.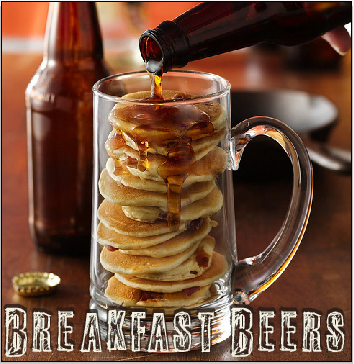 This Day in History
Breakfast News
—–
Holy History: Israeli, Palestinian Leaders Pray at Vatican

The Israeli and Palestinian presidents joined in an unprecedented prayer meeting with Pope Francis Sunday, a gesture the pontiff hopes will "re-create a desire, a possibility" of kick-starting the stalled Middle East peace process.

Israeli President Shimon Peres and Palestinian President Mahmoud Abbas accepted a surprise public invitation from Francis to come to "his home" to pray together during his recent visit to the region.

"It is my hope that this meeting will mark the beginning of a new journey where we seek the things that unite, so as to overcome the things that divide," Francis said Sunday. He thanked the presidents for accepting his invitation, and said that people of varied cultures and religions had been praying for a meeting of this nature.
—–
Five jailed for killing Russia's Politkovskaya, mastermind unknown

Five men received long jail terms on Monday for the killing of prominent Kremlin critic Anna Politkovskaya after a trial that did not reveal who had masterminded the Russian journalist's murder.

Politkovskaya, an investigative reporter who uncovered state corruption and rights abuses, especially in Chechnya, was gunned down in the lobby of her Moscow apartment block at the age of 48 on October 7, 2006, President Vladimir Putin's 54th birthday.

The Russian authorities denied any role in the killing, which caused international outrage.
—–
Iraq Attacks, Bombs at Kurdish Offices Kill 23

A double bombing at the offices of two Kurdish political parties north of Baghdad and other attacks in Iraq killed at least 23 people on Monday, officials said.

The twin attack took place in the town of Tuz Khormato, about 200 kilometers (130 miles) north of Baghdad, when a suicide bomber drove his explosive-laden truck into a checkpoint leading up to the offices of the Patriotic Union of Kurdistan and the nearby Kurdistan Communist Party around noon on Monday.

Shalal Abdoul, the town mayor, said another truck bomb exploded, presumably detonated by remote control, as people rushed to the scene of the first attack. A total of 15 people were killed and as many as 110 were wounded in the explosions, he said. Several houses and cars were destroyed in the attack.
—–
Libya's top court rejects appointment of new PM

Libya's top court on Monday rejected the Islamist-led parliament's appointment of a new prime minister, a ruling likely to deepen the country's crisis amid a power struggle between the assembly and a rival government.

The Supreme Constitutional Court said Prime Minister Ahmed Maiteg's appointment was unconstitutional, but gave no further details or instructions.
—–
Group of Catholic and Orthodox Officials Endorses Marriage for Some Priests

In a step that is sure to fuel the debate over mandatory celibacy, a high-level group of Catholic and Orthodox officials is calling on the Vatican to allow Eastern Catholic priests serving in North America to marry.

Eastern Catholic priests are already allowed to marry overseas, but not in North America, with limited exceptions. This year, a married man was ordained as a Maronite Catholic priest in St. Louis with the permission of Pope Francis.

The request carries significant weight because it comes from the North American Orthodox-Catholic Theological Consultation, whose Catholic members are appointed by the conferences of bishops in the United States and Canada. The Catholic delegation was headed by Archbishop Joseph W. Tobin of Indianapolis, who worked for several years as a high-level Vatican official.
—–
Teen finishes 40-mile walk while carrying brother

A Michigan teenager who wanted to raise awareness about cerebral palsy by walking 40 miles with his younger brother strapped to his back battled heat, rain, fatigue and more to finish the trek Sunday.

Hunter Gandee, 14, had been planning for weeks to pull off the walk, hoping to put a face on the muscular disorder that prevents his 7-year-old sibling, Braden, from being able to walk without help. But all his organizing couldn't prepare him for the conditions he faced as he packed the 50-pound boy over two days.
—–
LA jail conditions 'unconstitutional'

The condition of mental healthcare inside Los Angeles County jails is so poor that it is unconstitutional, the US justice department has said.

The "deplorable" conditions violated a ban on cruel and unusual punishment in the US Constitution, its report said.

Jail officials, it said, had failed to address a "dramatic increase" in suicides over the past two years.
—–
Male faces 'buttressed against punches' by evolution

A new theory suggests that our male ancestors evolved beefy facial features as a defence against fist fights.

The bones most commonly broken in human punch-ups also gained the most strength in early "hominin" evolution.

They are also the bones that show most divergence between males and females.
—–
Sleep's memory role discovered

The mechanism by which a good night's sleep improves learning and memory has been discovered by scientists.

The team in China and the US used advanced microscopy to witness new connections between brain cells – synapses – forming during sleep.

Their study, published in the journal Science, showed even intense training could not make up for lost sleep.
—–
The Daily Wiki
Fanaticism is a belief or behavior involving uncritical zeal or with an obsessive enthusiasm for a pastime or hobby. Philosopher George Santayana defines fanaticism as "redoubling your effort when you have forgotten your aim";[1] according to Winston Churchill, "A fanatic is one who can't change his mind and won't change the subject". By either description the fanatic displays very strict standards and little tolerance for contrary ideas or opinions.

In his book Crazy Talk, Stupid Talk, Neil Postman states that "the key to all fanatical beliefs is that they are self-confirming….(some beliefs are) fanatical not because they are 'false', but because they are expressed in such a way that they can never be shown to be false."[2]

The behavior of a fan with overwhelming enthusiasm for a given subject is differentiated from the behavior of a fanatic by the fanatic's violation of prevailing social norms. Though the fan's behavior may be judged as odd or eccentric, it does not violate such norms.[3] A fanatic differs from a crank, in that a crank is defined as a person who holds a position or opinion which is so far from the norm as to appear ludicrous and/or probably wrong, such as a belief in a Flat Earth. In contrast, the subject of the fanatic's obsession may be "normal", such as an interest in religion or politics, except that the scale of the person's involvement, devotion, or obsession with the activity or cause is abnormal or disproportionate.
—–
Something to Think about over Coffee Prozac
Where justice is denied, where poverty is enforced, where ignorance prevails, and where any one class is made to feel that society is an organized conspiracy to oppress, rob and degrade them, neither persons nor property will be safe.
—–
Breakfast Tunes
—–