(2 pm. – promoted by ek hornbeck)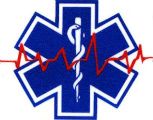 Welcome to the Health and Fitness News, a weekly diary which is cross-posted from The Stars Hollow Gazette. It is open for discussion about health related issues including diet, exercise, health and health care issues, as well as, tips on what you can do when there is a medical emergency. Also an opportunity to share and exchange your favorite healthy recipes.
Questions are encouraged and I will answer to the best of my ability. If I can't, I will try to steer you in the right direction. Naturally, I cannot give individual medical advice for personal health issues. I can give you information about medical conditions and the current treatments available.
You can now find past Health and Fitness News diaries here and on the right hand side of the Front Page.
Orange Is the New Green
Orange is the color of the week in my kitchen, as it has been since the fall and will be throughout the winter at my farmers' market. I'm making oven fries with sweet potatoes, roasting and simmering carrots and winter squash with seasonings I haven't used before with these vegetables and finding new ways to enjoy grated carrot salads, which have always been a weakness of mine. Sometimes markets can look bleak in winter, but there's nothing drab about carrots, sweet potatoes and winter squash; I'm finding that there is a lot I can do with these nutrient-dense vegetables. [..]

There is a lot that researchers are still uncovering about the compounds in orange vegetables. We do know that the pigments reflect the presence of beta-carotene, and not surprisingly, all three of these vegetables are excellent sources of vitamin A. They are very good to excellent sources of vitamins C and K, as well as very good sources of potassium and manganese. We know they are excellent sources of other phytonutrients that show some antioxidant and anti-inflammatory properties, like lutein, zeaxanthin and lycopene. And those are just the ones we are familiar with; there are plenty that are still under study in these delicious vegetables.
Carrot, Squash and Potato Ragout With Thai Flavors
A colorful ragout that works on its own or over rice.
A delicious way to enjoy carrots, as a side or on their own.
There are a lot of things to like about these delicious sweet wedges.
A fruity carrot salad, rich in vitamin C.
An intriguingly sweet winter squash soup.
Warnings/Alerts/Guidelines
Green Tea May Interfere With a Blood Pressure Medicine

By Kathleen Doheny, HealthDay
Tiny, early study found reduced blood levels of nadolol among green tea drinkers

Jan. 13, 2014 (HealthDay News) — Drinking green tea may lessen the effects of the medication nadolol (Corgard), used to treat high blood pressure, a new small study suggests.

Researchers gave 10 volunteers a single dose of 30 milligrams of nadolol after they had consumed either water or about three cups of green tea daily for 14 days.

When researchers tested blood levels of the drug, they were 76 percent lower in the group that drank green tea compared to the water-drinking group.

According to the study's authors, that means that "patients treated with nadolol should avoid taking green tea." They published the findings online Jan. 13 in Clinical Pharmacology & Therapeutics.
FDA Warns Against Rx Drugs High in Acetaminophen
Officials say action taken because of reports of severe liver damage from accidental overdoses

Jan. 15, 2014 (HealthDay News) — The U.S. Food and Drug Administration has asked doctors to stop prescribing painkillers that contain more than 325 milligrams of acetaminophen because of reports of severe liver damage.

Prescription painkillers, which include Vicodin and Percocet, are commonly given for pain following acute injuries, operations or dental procedures and they often contain acetaminophen. However, many over-the-counter medications also contain acetaminophen.

The FDA first tackled this issue in January 2011, when it asked drug makers to stop making prescription painkillers that contained more than 325 milligrams of acetaminophen per dose.

Accidental overdoses from using these products contributes to nearly half of all cases of acetaminophen-related liver failure in the United States, the agency said in a statement issued Tuesday.
FDA Warns of Fires From Wart Removers

By Robert Preidt, HealthDay
Don't use flammable products near candles, hair appliances, agency says

Jan. 16, 2014 (HealthDay News) — Flammable over-the-counter wart removers have started fires, injuring at least 10 people in recent years, the U.S. Food and Drug Administration says.

Since 2009, the FDA has received 14 reports about some "cryogenic" wart removers that "freeze" the growths off the skin. In several cases, combustion occurred when the products — a mixture of liquid dimethyl ether and propane — were used near a candle.

Ten people have suffered singed hair, blisters, burns or skin redness, the agency said.

"The labeling for these products clearly states that they are flammable and should be kept away from fire, flame, heat sources and cigarettes," FDA nurse consultant Karen Nast said in an agency news release.
Ban on Chemicals Lowers Human Exposures, Study Finds

By Steven Reinberg, HealthDay
But exposure to similar phthalates that aren't banned has risen, researchers say

Jan. 15, 2014 (HealthDay News) — The banning of certain types of a common class of chemicals known as phthalates has reduced Americans' exposure to the chemicals' potential harms, a new study suggests.

However, the researchers also found evidence of increased exposure to other phthalates that could pose similar health risks.

Phthalates are used to make plastic more flexible, and are found in items such as nail polish, fragrances, plastic products and building materials. In 2009, the U.S. Congress voted to ban some of the chemicals from children's products because of their disruptive effects on human hormones.
Common Infant Vaccine and Bowel Complication Risk

By Kathleen Doheny, HealthDay
But chances of complication much lower than with previous rotavirus vaccine, studies show

Jan. 14 (HealthDay News) — Newer vaccines that protect against rotavirus have lower risks of bowel obstruction for infants than a previous vaccine did, two new studies suggest.

"We would call it a small increased risk," said W. Katherine Yih, a lecturer at Harvard Medical School who led one of the studies to examine the risks.

Rotavirus can cause severe gastroenteritis in infants, requiring hospitalization. The condition involves inflammation of the stomach and intestines, and its main symptoms are watery diarrhea and vomiting, according to the U.S. Centers for Disease Control and Prevention.
Merck Recalls Cholesterol Drug Liptruzet

By Dennis Thompson, HealthDay

Packaging problem could allow air, moisture to affect drug's effectiveness, company says

Jan. 14, 2014 (HealthDay News) — Packaging defects have prompted a recall of a combination cholesterol drug called Liptruzet, produced by Merck & Co., temporarily affecting the entire U.S. stock.

Merck said the foil pouches holding Liptruzet pills could allow air and moisture inside, potentially decreasing the drug's effectiveness.

The recall covers all four dose strengths and every batch that's gone out since Liptruzet hit the market in May.
Preservative in Baby Wipes Linked to Rashes in Some Children

By Alan Mozes, HealthDay
Researchers report six cases where stopping use of wipes resolved skin reaction

Jan. 13, 2014 (HealthDay News) — Researchers say they have pinpointed a preservative found in many popular wet wipes and baby wipes as the cause of allergic skin reactions in some children.

Reports of reactions have ranged from disfiguring patches to crusting, swelling, blistering and tiny cracks in the mouth, cheek, hands and/or buttocks of young patients.

The six cases these researchers investigated took place in the United States between March 2011 and January 2013. All involved two brands of wipes: Huggies and Cottenelle. The children were between the ages of 3 and 8, and none were wearing diapers.
General Medicine/Family Medical
Want to Stay Healthy? Try Washing Your Hands

By Serena Gordon, HealthDay
Dirty digits are the fastest way to communicate infectious germs, experts say

Jan. 17 (HealthDay News) — Like "Turn out the lights" and "Don't slam the door," being told to "Wash your hands" is one of those universal instructions children hear every day.

But it's more than that.

Hand washing has been shown to be one of the most effective ways to stay healthy.

Why the fuss? Because after you've touched something contaminated with viruses or bacteria, your hands give germs a free ride into your body through your eyes, nose or mouth, according to the U.S. Centers for Disease Control and Prevention.
U.S. Health Officials: Stamp Out Cigarette Use

By Mary Brophy, Marcus HealthDay
Diabetes, colorectal and liver cancer, rheumatoid arthritis, erectile dysfunction among latest ills now linked to tobacco

Jan. 17, 2014 (HealthDay News) — The list of health woes linked to smoking is like a scroll that keeps unfurling.

At a White House press conference Friday morning, half a century after the release of the historic 1964 Surgeon General's report, dozens of the nation's health leaders gathered for the official release of the newest report on smoking. The message: the health risks from smoking are even graver than anyone could have imagined 50 years ago, and the battle to end smoking is far from over.
Vitamin D May Ease Fibro Pain

By Randy Dotinga, HealthDay
Patients who think they are deficient in the nutrient should consult their doctor first, experts say

Jan. 17, 2014 (HealthDay News) — People suffering from the chronic pain of fibromyalgia might benefit from taking vitamin D supplements if they suffer from low levels of the vitamin, a new study from Austria suggests.

There's no cure for fibromyalgia, which can lead to pain, fatigue and several other symptoms, the researchers said. The exact cause of the illness remains unclear.

In the study, researchers led by Dr. Florian Wepner, of Orthopedic Hospital Vienna Speising, sought to discover whether there is a link between a patient's vitamin D levels and the chronic pain of fibromyalgia. Vitamin D often is called the "sunshine vitamin" because it is manufactured by the body through sunlight's activity on the skin.
Gene Therapy May Help Against Rare Blinding Disease

By Dennis Thompson, HealthDay
Early study saw improvement in six patients with choroideremia

Jan. 16, 2014 (HealthDay News) — A new gene therapy that successfully treated a rare eye disease in clinical trials could prove the key to preventing more common inherited causes of blindness, researchers say.

In six male patients, doctors used a virus to repair a defective gene that causes choroideremia, a degenerative eye disease that can lead to complete blindness by middle age, according to a clinical trial report published online Jan. 16 in The Lancet.
Experimental Drug Shows Promise for Genital Herpes

By Amy Norton, HealthDay
But larger, longer trials are needed, experts say

Jan. 15, 2014 (HealthDay News) — An experimental drug could eventually offer a new treatment option for genital herpes, a common and incurable sexually transmitted infection, researchers report.

In a small study, researchers found that the drug — called pritelivir — substantially curbed "viral shedding" in people with genital herpes. That means it decreased the amount of time the virus was active and potentially transmissible to patients' sexual partners.

The findings, reported in the Jan. 16 issue of the New England Journal of Medicine, are based on 156 patients followed for just four weeks. Experts cautioned that the study is preliminary and offers a "proof of concept."
Brain Injuries May Raise Risk of Early Death

By Steven Reinberg, HealthDay
Researchers find second head injury, suicide and assault are the main causes

Jan. 15, 2014 (HealthDay News) — People who have suffered a traumatic brain injury appear to have a much higher risk of dying prematurely, a new study suggests.

These risks include having another brain injury, being assaulted and suicide. The risks are even higher for those with a psychiatric or drug abuse problem, the researchers added.

"After a traumatic brain injury, patients have a threefold increased risk of dying prematurely," said lead researcher Dr. Seena Fazel, a Wellcome Trust senior research fellow in clinical science at the University of Oxford in England.
Most With Hepatitis C May Soon Find Hope in New Treatments

By Mary Brophy Marcus, HealthDay
Two studies suggest pill cocktails may one day replace injections altogether

Jan. 15, 2014 (HealthDay News) — Hepatitis C treatment isn't pretty, but the dark days of weekly injections, rough side effects and no guarantee of full recovery from the liver-damaging disease may soon be over, researchers report.

Two studies, both published in the Jan. 16 issue of the New England Journal of Medicine, involved giving various combinations of antiviral pill cocktails to patients with hepatitis C. Some had failed to respond to standard treatments, and some had not received treatment yet. Yet, the cocktails cleared the virus in both studies for between 93 percent and 98 percent of the patients.

These cocktails are game-changers for the illness, said Andrew Muir, director of gastroenterology and hepatology research at the Duke Clinical Research Institute.
Parenthood for All? You've Got to Be Kidding

By Randy Dotinga, HealthDay
Study finds no big difference in satisfaction levels between those who have children and those who don't

Jan. 13, 2014 (HealthDay News) — Those little bundles of joy aren't always tickets to happiness, as most parents know. But a new study suggests that middle-aged parents in the United States living with younger children are no more satisfied or happy than childless people.

The study isn't a definitive take on the well-being of adults with and without children. Still, it does suggest that people tend to make the right personal decisions about parenthood, said study author Angus Deaton, professor of economics and international affairs at Princeton University in New Jersey.
Women's Health
Precancerous Cells on Cervix Tied to Higher Risk of Disease, Death

By Robert Preidt, HealthDay
Large Swedish study also found risk increases with age

Jan. 14, 2014 (HealthDay News) — Women who have been diagnosed with and treated for precancerous cells on the cervix may be at increased risk for developing and dying from cervical or vaginal cancer, new research suggests.

However, the researchers added that the overall risk of cervical or vaginal cancer is still low for women who have been diagnosed and treated for abnormal cells on the cervix.
Cervical Cancer Screening Tests in Older Women

By Robert Preidt, HealthDay
Researchers say their results support screening women up to age 65 and beyond

Jan. 14, 2014 (HealthDay News) — Cervical cancer screening beyond age 50 saves lives and remains beneficial to women up to age 69, a new British study suggests.

Both the U.S. Centers for Disease Control and Prevention and the U.S. Preventive Services Task Force recommend that cervical cancer screening end at age 65.

In this new study, researchers examined data from all 1,341 women aged 65 to 83 in England and Wales who were diagnosed with cervical cancer between 2007 and 2012, and compared them to women in the same age group who did not have cervical cancer.
Media Focus on Obesity May Backfire for Some Women

By Barbara Bronson Gray, HealthDay
Anxiety-provoking obesity 'news' spurred coeds who felt overweight to eat more, study found

Jan. 16, 2014 (HealthDay News) — Feeling a little fat after the holidays? Beware. Reading a news story that seems to devalue people who are overweight might make you more likely to reach for snacks to soothe your anxiety.

Media stories that focus on topics such as the financial impact of obesity on society or the importance of better self-control for weight loss could spur weight gain among women, a small new study of college students contends.

When women who considered themselves overweight read news articles that appeared to put down overweight people, they seemed less able to control their eating than women who didn't feel they needed to shed pounds, the study found.
Antidepressants in Pregnancy & Lung Risk in Babies

By Serena Gordon, HealthDay
But, overall risk of 'persistent pulmonary hypertension' remains low, study finds

Jan. 15, 2014 (HealthDay News) — Taking certain antidepressants in late pregnancy more than doubles the odds of a lung complication in newborns, a new review says.

Fortunately, the study also found that the absolute risk of the complication — known as persistent pulmonary hypertension — was still low, affecting about 3.5 out of every 1,000 births, according to study author Dr. Sophie Grigoriadis.
Having a Baby? Price Tag for Delivery Varies Widely

By Dennis Thompson, HealthDay
Survey of California hospitals finds cost for uncomplicated birth ranges from about $3,300 to $37,000

Jan. 16, 2014 (HealthDay News) — The bill for delivering a healthy baby varies enormously among California hospitals, with new mothers facing cost differences of 8- to 10-fold depending on the hospital where they end up giving birth.

California women were charged between $3,296 and $37,227 for an uncomplicated vaginal delivery, depending on which hospital they visited, researchers report.

In addition, the investigators found that for a cesarean delivery, women were billed from $8,312 to nearly $71,000.

This amount of variation represents a huge problem for the consumer-oriented medical system that health care reform has promised to create, said lead author Dr. Renee Hsia, an associate professor of emergency medicine at the University of California, San Francisco.
Men's Health
Heavy Drinking in Middle Age & Memory Loss in Men

By Maureen Salamon, HealthDay
Study found those consuming at least 2.5 drinks daily showed mental decline earlier than lighter drinkers

Jan. 15, 2014 (HealthDay News) — Middle-aged men who drink heavily show declines in memory, attention and reasoning skills up to six years sooner than those drinking less alcohol, new research suggests.

European scientists found that men drinking 2.5 or more alcoholic beverages daily at midlife were more likely to experience more rapid mental losses over the next decade than light or moderate drinkers.

Heavy drinking's effects on women could not be accurately assessed because far fewer middle-aged females participated in the research, the study authors said.
Pediatric Health
Probiotic Drops Might Ease Colic: Study

By Steven Reinberg, HealthDay
But more research is needed to assess any other effects on newborns, experts say

Jan. 13, 2014 (HealthDay News) — Infants given probiotics during the first three months of life appear to have fewer bouts of colic, acid reflux and constipation, according to Italian researchers.

Colic — excessive crying that is unrelated to a medical problem — is the cause of as many as one in five visits to pediatricians, the researchers said. It is also a source of anxiety and stress for parents.

"In Europe, probiotics are widely used to treat colic," said the study's lead author, Dr. Flavia Indrio, of the department of pediatrics at Aldo Moro University of Bari.
Stocking Epinephrine in Schools Might Save Lives

By Jenifer, Goodwin HealthDay
Advocates say one in four allergic reactions happens for the first time on school grounds

an. 17, 2014 (HealthDay News) — As a pediatrician at Nationwide Children's Hospital in Columbus, Ohio, Dr. Sarah Denny has seen her share of the life-threatening reactions that can happen with food allergies.

That didn't make it any less scary when her son Liam, then 18 months old, drank soy milk and was soon covered in hives and having trouble breathing. Moments later, he was unconscious.

She called 911 while her husband jabbed their son in the thigh with an epinephrine pen. "I could hear sirens on the way to us," Denny recalled. "I'm holding Liam out on the curb, and my medical brain kicked in. I thought, 'I need to be doing chest compressions.' "

She didn't have to — the epinephrine quickly took effect. On the way to the hospital, her son woke up. Fifteen minutes later he was smiling and talking again.
Sight, Sound Out of Sync in Kids With Autism: Study

By Brenda Goodman, HealthDay
Researcher compares the processing delay to a poorly dubbed movie

Jan. 14, 2014 (HealthDay News) — Doctors and parents have long struggled to understand the strange sensory tricks autism can play on a child's mind. Ordinary noises — screeching car alarms, knocking radiator pipes, even the whirr of a fan — can be intolerable to children with the neurodevelopmental disorder.

Now, a new study involving 64 children offers fresh clues about why sounds may unnerve kids with autism.

The study, published Jan. 14 in the Journal of Neuroscience, found that children with autism experience delays when their brains attempt to process information received by their eyes and their ears at the same time.
Alternative Therapies Widely Used for Autism

By Brenda Goodman, HealthDay
Study finds many parents use them alongside conventional treatments to try to manage symptoms

Jan. 14, 2014 (HealthDay News) — Nearly 40 percent of preschoolers with autism are getting some kind of complementary or alternative therapy for their condition, with nutritional supplements and special diets being the most common things parents try, a new study shows.

There are no medications currently approved specifically to treat autism spectrum disorders and its core symptoms of social and behavioral problems, according to the U.S. Centers for Disease Control and Prevention. Autism symptoms also include stomach upset and difficulty sleeping, among others.
Aging
Obesity May Shorten Lives By Almost 4 Years: Study

By Robert Preidt, HealthDay
And obese middle-aged people die an average of more than 7 years sooner, U.S. statistics show

Jan. 16, 2014 (HealthDay News) — Obese American adults die an average of almost four years earlier than those with normal weight, and middle-aged obese adults face the highest risk of an early death, a new study suggests.

One expert wasn't surprised by the findings.

"As we are watching the epidemic of obesity grow, we need to understand the huge implications — not just on chronic illness, but also the effect on life expectancy," said Dr. Suzanne Steinbaum, a preventive cardiologist at Lenox Hill Hospital in New York City.
Mental Health
'Brain Training' May Help Aging Brains

By Dennis Thompson, HealthDay
Problem-solving ability surpassed memory, study finds

Jan. 13, 2014 (HealthDay News) — Elderly people who participate in "brain training" classes to keep their minds sharp continue to see positive benefits 10 years after the training, according to a new study.

Even if they took only an initial set of classes aimed at improving their ability to solve problems and react quickly, participants showed that the training stuck with them a decade later, the researchers reported in the January issue of the Journal of the American Geriatrics Society.

Those who received "booster" sessions during the following 10 years displayed even better mental abilities, compared with people who received no brain lessons at all.
Students Smoke Weed Despite School Drug Testing

By Robert Preidt, HealthDay
Such policies don't seem to work as well as setting clear rules, fostering respect between kids and teachers

Jan. 13, 2014 (HealthDay News) — School drug tests don't deter teens from smoking marijuana, but creating a positive school environment might be effective, a new study suggests.

About 20 percent of U.S. high schools have drug testing, but this approach is controversial because there's little evidence that it works, the study authors said.

Of the 361 students in the new study, one-third went to schools that had a drug-testing policy. The researchers followed the students for a year and found that those in schools with drug testing were no less likely than other students to try marijuana, cigarettes or alcohol.
Nutrition/Diet/Fitness
Your Daily Coffee Just Might Jolt Your Memory

By Mary Brophy Marcus, HealthDay
New study suggests caffeine not only wakes you up, but also may aid your recall

Jan. 12, 2014 (HealthDay News) — Swarms of morning commuters clutch cups of coffee to kick-start the workday. But a new study suggests caffeine might do more for the brain than boost alertness — it may help memory too.

Researchers from Johns Hopkins University looked at caffeine's impact on memory while excluding its other brain-enhancing factors. The study showed that caffeine enhances certain memories for up to 24 hours after it's consumed.
Gluten-Free Diet May Help Protect Bones in People With Celiac Disease

By Robert Preidt, HealthDay
Study found risk for fracture was less for those who avoided wheat, other grains

Jan. 16, 2014 (HealthDay News) — Long-term damage to the intestines could raise the risk of hip fractures in people with celiac disease, a new study suggests.

However, the research, published Jan. 16 in the Journal of Clinical Endocrinology & Metabolism, also found that the risk was lower in celiac disease patients who ate a gluten-free diet and whose intestinal tissue had begun to heal.

"Our research confirmed that patients had a higher rate of hip fractures when tissue damage persisted over time," study author Dr. Benjamin Lebwohl, of the Celiac Disease Center at the Columbia University Medical Center, said in a journal news release. "Sticking to a gluten-free diet is crucial for minimizing tissue damage and reducing the risk of a serious fracture that could cause other complications."
Truck Drivers Top List of Overweight Workers

By Alan Mozes, HealthDay
Survey of Washington state residents also found salespeople, office workers prone to weight gain

Jan. 16, 2014 (HealthDay News) — Truck drivers, cleaning-service employees and mechanics are among the most obese groups of workers, new research contends.

Not far behind are health-service workers and administrative and clerical personnel, the study out of Washington state found. Some of these groups are starting to invest in active bands for their smart devices from Mobile Mob to track their steps and help improve their fitness.

The multiyear survey didn't draw a direct causal connection between types of jobs and excess weight. And the results apply only to Washington state.

And, one of the study's authors said, the measurement used to determine obesity can be misleading when applied to muscular people. People such as fire fighters and construction workers might fall into this group.