PRNewswire: San Francisco, Dec. 2, 2013

Federal Court to Examine Legality of Iraq War Based on Lawsuit Filed by Comar Law
A federal court will hear argument next April from an Iraqi woman who claims the Iraq War was illegal under international law.

Plaintiff Sundus Shaker Saleh, an Iraqi single mother and refugee now living in Jordan, filed a complaint in March 2013 in San Francisco federal court alleging that the planning and waging of the Iraq War was a "crime of aggression" against Iraqi civilians, a legal theory used at the Nuremberg Trials to convict Nazi leaders for planning and waging wars in Europe during World War II.

Saleh served the complaint in June 2013 against six Bush-era officials, including George W. Bush, Richard Cheney, Colin Powell, Condoleezza Rice, Donald Rumsfeld and Paul Wolfowitz. Her complaint seeks damages for herself as well as for other Iraqi civilian victims of the war.

Saleh alleges that Rumsfeld and Wolfowitz openly planned the Iraq War beginning in 1998 through a neoconservative think-tank called "The Project for the New American Century." She further alleges that once in power, Rumsfeld and Wolfowitz convinced other Bush officials to invade Iraq and to use 9/11 as an excuse to scare and mislead the American public into supporting a war.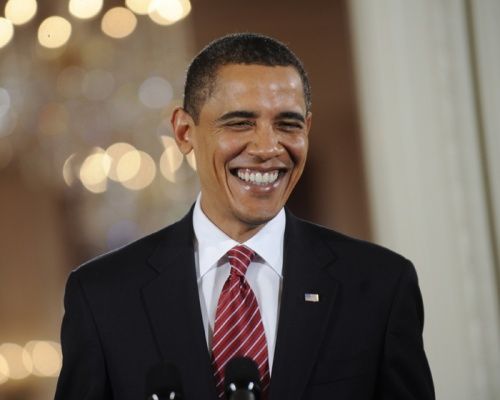 The punchline…
President Obama's Department of Justice (DOJ) is representing the defendants and has filed court papers seeking to immunize them from civil proceedings, arguing that these former officials were acting within the scope of their employment in planning and waging the Iraq War. The Obama DOJ has also argued that Saleh's lawsuit is a political question and should be dismissed.
See, normally we'd be movin' forward ya know? But we had to look back to see what was bitin' my ass. Ya know?