(2 pm. – promoted by ek hornbeck)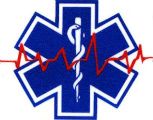 Welcome to the Health and Fitness News, a weekly diary which is cross-posted from The Stars Hollow Gazette. It is open for discussion about health related issues including diet, exercise, health and health care issues, as well as, tips on what you can do when there is a medical emergency. Also an opportunity to share and exchange your favorite healthy recipes.
Questions are encouraged and I will answer to the best of my ability. If I can't, I will try to steer you in the right direction. Naturally, I cannot give individual medical advice for personal health issues. I can give you information about medical conditions and the current treatments available.
You can now find past Health and Fitness News diaries here and on the right hand side of the Front Page.
Miso, for So Much More Than Just Soup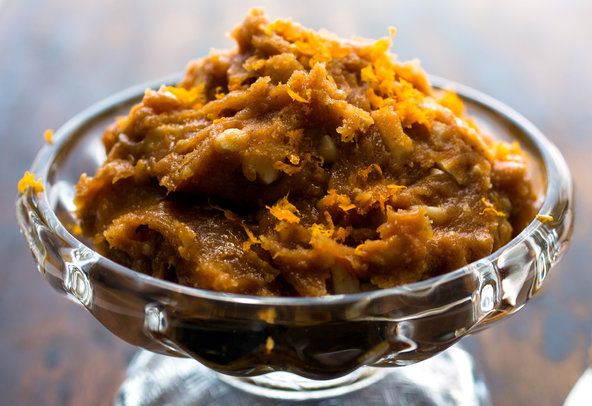 This week I pulled out my miso and got to work on dishes other than soups. Mind you, I love miso soup; it's one of my favorite things about eating in a Japanese restaurant. I used to make it a lot at home, too, especially in my early days of being a vegetarian when I was still obsessed with getting enough protein, because it is a good source. But I also love miso glazes on vegetables and on fish and I've used this healthy fermented food in salad dressings, dips and spreads.

The paste is made by fermenting grains and/or soybeans with salt and a fungus called kojikin. It is always salty and the light varieties – white (shiro), yellow, and some light brown varieties – are sweet as well. The mildest tasting misos are the white or shiro misos, which are made with rice, barley and a relatively small proportion of soybeans. The more soybeans that are used in miso, the darker and stronger it tastes. I worked with a light miso in this week's recipes.

~Martha Rose Snulman~
Miso-Glazed Eggplant
Called Nasu dengaku, this is a dish on many Japanese menus.
Winter squash is another great candidate for glazing with miso.
A miso glaze based on a well-known recipe, but with significantly less sugar.
This tangy dressing can also be used as a sauce over grains.
A nutty, sweet and salty spread that can stand in for peanut butter.
General Medicine/Family Medical
Chemotherapy Undertreatment in Obese Cancer Patients
Many obese cancer patients receive inadequate doses of chemotherapy and this is one reason why they have higher rates of cancer recurrence and death, experts say.

In order to correct the problem, the American Society of Clinical Oncology has adopted guidelines promoting full, weight-based chemotherapy doses for obese patients, the Associated Press reported.
Spinal Injuries to Soldiers Much More Common in Iraq, Afghanistan Wars

by Robert Preidt, HealthDay
About 11 percent of U.S. combat wounds now involve spine, study finds

FRIDAY, Sept. 20 (HealthDay News) — One in nine U.S. troops who suffered combat wounds in Iraq or Afghanistan had a spinal injury, a much higher rate than in previous wars, according to a new study.

Researchers analyzed U.S. Department of Defense casualty records from 2005 to 2009 and found that spinal injuries were present in 11 percent of nearly 7,900 troops wounded in combat in the two countries.
New Way to Speed Antibiotic Discovery?

by Amy Norton, HealthDay
Scientists invent faster analysis of chemicals with bacteria-killing abilities; experts stress need for new generation of infection-fighting drugs

Sept. 20 (HealthDay News) — Scientists say they've found a quicker way to analyze chemicals with bacteria-killing abilities in an advance they hope will speed the development of new antibiotics.

With bacterial infections becoming increasingly resistant to existing antibiotics, new drug development is crucial, according to Dr. Stuart Levy, president of the Alliance for the Prudent Use of Antibiotics.
Weight-Loss Surgery & Long-Term Diabetes Control

by Robert Preidt, HealthDay
Some patients were benefiting up to nine years later

Sept. 19 (HealthDay News) — Weight loss surgery can benefit overweight patients with type 2 diabetes for up to nine years after the procedure, according to a new study.

Long-term follow-up showed that patients continued to have improvements in their diabetes, as well as a reduction in risk factors for cardiovascular disease, the researchers reported.
Opioids Not Winning the Battle Against Pain, Study Suggests

by Robert Preidt, HealthDay
More powerful painkillers prescribed, but they may not work better than safer alternatives

Sept. 19 (HealthDay News) — Prescriptions for powerful opioid painkiller drugs have skyrocketed in the United States, but identification and treatment of pain has not improved, according to a new study.

"There is an epidemic of prescription opioid addiction and abuse in the United States. We felt it was important to examine whether or not this epidemic has coincided with improved identification and treatment of pain," Dr. G. Caleb Alexander, an associate professor of epidemiology and medicine and co-director of the Johns Hopkins Center for Drug Safety and Effectiveness, said in a Hopkins news release.
Statins Linked to Raised Risk of Cataracts

by Steven Reinberg, HealthDay
But heart benefits of these drugs are significant, expert says

Sept. 19 (HealthDay News) — The statin medications that millions of adults take to lower their cholesterol levels may also raise their risk of developing cataracts, a new study suggests.

This is the latest of several studies looking for a link between statins such as Lipitor and Zocor and cataracts, a clouding of the lens of the eye. The results to date have been conflicting and inconclusive, the researchers note.
Colon Cancer Screening Tests Work, Studies Report

by Dennis Thompson, HealthDay
Colonoscopy, sigmoidoscopy and even fecal blood testing all lower risk of cancer death

Sept. 18 (HealthDay News) — People are less likely to die from colon cancer if they use any of the currently recommended screening procedures, a pair of new long-term studies reveal.

Colonoscopy remains the most effective screening tool, reducing the risk of colon cancer death by 56 percent, according to new data published in the Sept. 29 issue of the New England Journal of Medicine.
Vitamin B Supplements May Guard Against Stroke

by Robert Preidt, HealthDay
Review found they reduced risk by 7 percent, but did not reduce severity or risk of death

Sept. 18 (HealthDay News) — Taking vitamin B supplements may help reduce your risk of stroke, a new review shows.

Previous research has yielded conflicting findings about whether taking vitamin B supplements affects the risk of stroke and heart attack. Some studies have concluded that taking vitamin B supplements may actually increase the risk, according to the review authors.
Young Adults With Autism Less Likely to Have Jobs

by Brenda Goodman, HealthDay
Surveys looked at life after high school for 20-somethings with various disorders

Sept. 18 (HealthDay News) — Young adults with autism are less likely to find work or live on their own than their peers with other kinds of disabilities, two new studies show.

The studies detailed the fates of a national sample of 20-somethings who had received special-education services in high school.

The first study focused on employment. Researchers found that only about half of those with autism had ever held a job since high school, and only about a third were currently working.
Advance Seen in Turning Adult Cells Into Stem Cells

by Amy Norton, HealthDay
Israeli researchers find molecule that blocks the rapid transformation

Sept. 18 (HealthDay News) — Scientists have figured out a way to more readily turn adult skin cells into primitive stem cells that could potentially be used to treat a variety of chronic diseases.

In a study published Sept. 18 in Nature, Israeli researchers reported that they identified the key molecule that stops adult cells from transforming into so-called induced pluripotent stem (iPS) cells. Those stem cells are similar to the primitive cells found in embryos, and have the potential to generate any type of body tissue, scientists believe.
Copper Bracelets 'Don't Help Rheumatoid Arthritis'

by Nicky Broyd, WebMD Health News
Sept. 18, 2013 — Copper bracelets and magnetic wrist straps have no real effect on pain and swelling in rheumatoid arthritis, a new study finds. They also seem to have no effect in preventing the disease from getting worse.

The practice of wearing copper bracelets to help RA has been popular since the 1970s. Belief in the healing power of magnets and the practice of wearing magnetic objects to help symptoms of arthritis is a centuries-old tradition.
Warnings/Alerts/Guidelines
CDC Sounds Alarm on Antibiotic-Resistant Bacteria

by Dennis Thompson, HealthDay
Report cites overuse of antibiotics as key to the life-threatening problem

Sept. 16 (HealthDay News) — More than 2 million people come down with infections from antibiotic-resistant bacteria every year in the United States, leading to at least 23,000 deaths, according to a report released Monday by federal health officials.

The report marks the first time that the U.S. Centers for Disease Control and Prevention has performed a comprehensive analysis of the impact on society from antibiotic-resistant bacteria, said Dr. Steve Solomon, director of the agency's Office of Antimicrobial Resistance.
Seasonal Flu/Other Epidemics/Disasters
Gene Testing Helps Sort Out Bacterial, Viral Infections

by Robert Preidt, HealthDay
Results could speed up diagnosis, improve treatment decisions, study authors say

Sept. 17 (HealthDay News) — A new genetic test that distinguishes between viral and bacterial infections could help fight antibiotic resistance and quickly detect new diseases, according to a new study.

The immune system responds differently when battling a viral or bacterial infection, and these differences are evident at the genetic level.

This new blood test detects a specific genetic signature that a person's immune system expresses in response to viruses, the Duke University Medical Center researchers said.
Frequent Cold Sores Tied to Genetic Mutation

by Robert Preidt, HealthDay
Many people carry herpes virus without developing telltale blisters

Sept. 17 (HealthDay News) — A gene mutation explains why some people develop cold sores while others do not, according to a new study.

Cold sores — blisters that appear on and around the lips — are caused by the herpes simplex virus type 1 (HSV-1). Between 80 percent and 90 percent of people are infected with the virus, but only about one-quarter of them get frequent cold sores
Serious MRSA Infections in U.S. Declining: CDC

by Kathleen Doheny, HealthDay
Hospital-onset invasive cases involving the 'superbug' dropped by 54 percent

Sept. 16 (HealthDay News) — Potentially fatal invasive infections from methicillin-resistant Staphylococcus aureus (MRSA) are declining in the United States, according to a new government report.

In a separate study, other researchers have found that high exposure to swine manure spread in crop fields, along with living near swine livestock operations, appears to be linked with MRSA community-acquired infections, a type that continues to puzzle the experts.
Women's Health
Abnormal BMI and Risk of Pregnancy Complications

by Robert Preidt, HealthDay
Women too thin or too heavy had longer hospital stays, added costs

Sept. 20 (HealthDay News) — Pregnant women with a body-mass index (BMI) that is too low or too high are at increased risk for complications and additional hospitalization, according to a new Scottish study.

BMI is a measurement of body fat based on height and weight.

The findings — published Sept. 18 in BJOG: An International Journal of Obstetrics and Gynaecology — highlight the need for strategies to reduce obesity rates, said study co-author Dr. Fiona Denison of Queens's Medical Research Institute in Edinburgh.
Shorter Radiation Course for Early Breast Cancer?

by Steven Reinberg, HealthDay
New protocol could replace current standard, experts say

Sept. 18 (HealthDay News) — In women with early breast cancer, three weeks of high-dose radiation is as effective as the current standard — five weeks of lower-dose treatment, British researchers say.

A short course of radiation given in larger doses — an approach called hypofractionated radiation — is safe and effective and causes less damage to healthy surrounding tissue, according to the 10-year results of two British trials. The short course is also more convenient and less expensive.
Tamoxifen's Mental Side Effects Are Real: Study

by Serena Gordon, HealthDay
But researchers also found drug that may counteract problem from breast cancer treatment

Sept. 17 (HealthDay News) — Some women who take tamoxifen to treat or prevent breast cancer report experiencing a mental fogginess while on the drug, and researchers have now confirmed that there's a biological basis for those symptoms.

The researchers were able to isolate the cells in the human brain and nervous system that are harmed by tamoxifen therapy. And, in a second phase of the study conducted with mice, they were also able to find a different drug that could protect healthy cells from tamoxifen toxicity while offering no protection to cancer cells.
Report Sees Advances in War Against Cancer

by Kathleen Doheny, HealthDay
Millions more survive today, and experts say science is paying off

Sept. 17 (HealthDay News) — Nearly 14 million people in the United States, or one in 23, are now cancer survivors.

In comparison, only 3 million people, or one in 69, were cancer survivors in 1971, according to the third annual cancer progress report, issued Tuesday, by the American Association for Cancer Research (AACR).
Chest Pain Less Common in Female Heart Patients

by Robert Preidt, HealthDay
Emergency staff should be aware of other symptoms of heart attack, unstable angina, researchers say

Sept. 16 (HealthDay News) — Women with the heart condition known as acute coronary syndrome are less likely to have chest pain than men, which could raise their risk of misdiagnosis, a new study finds.

Acute coronary syndrome, which includes unstable angina and heart attack, is an umbrella term for conditions where blood supply to the heart muscle is suddenly blocked, according to the American Heart Association.
Fear Prompts Some Preventive Mastectomies

by Kathleen Doheny, HealthDay
Many young women with breast cancer overestimated risk of recurrence in opposite breast

Sept. 16 (HealthDay News) — Young women with breast cancer tend to overestimate their risk for getting cancer in the opposite, healthy breast — sometimes driving them to have that breast removed, according to new research.

Researchers polled 123 young women two years after they chose double mastectomy for breast cancer at age 40 and younger, asking how they made the decision to have the opposite breast removed and how they estimated the cancer risk in the healthy breast.
Pediatric Health
This May Be Mistaken for Autism in Some Kids

by Robert Preidt, HealthDay
Rigorous evaluations needed to rule out deletion syndrome in children, experts say

Sept. 18 (HealthDay News) — Some children diagnosed with autism may actually have a genetic deletion disorder instead, according to a new study.

These children are often misdiagnosed because the social impairments associated with their developmental delay can resemble features of autism, said the researchers at the University of California, Davis, MIND Institute.
Costs for Kids' Food Allergies Nearly $25 Billion

by Robert Preidt, HealthDay
Allergen-free foods, special diets alone cost U.S. families $1.7 billion yearly, study finds

Sept. 16 (HealthDay News) — Childhood food allergies cost the United States about $25 billion a year in medical fees, lost work productivity and family expenses, according to a new study.

Food allergies affect about 8 percent of children in the United States. Along with significant costs to the health-care system, food allergies also cause financial burdens for families from needed expenses such as special diets and allergen-free foods, the researchers noted.

The study was published online Sept. 16 in the journal JAMA Pediatrics.
Bullied Kids Often Develop Physical Symptoms

by Brenda Goodman, HealthDay
Sometimes a stomach ache or headache can be a cry for help

Sept. 16 (HealthDay News) — Kids who are the victims of bullies are often reluctant to report the abuse. But a new study shows that frequent and unexplained physical symptoms are common in bullied children, and experts say they can be signs that should alert parents and teachers to a problem.

The research is a combined look at 30 studies representing almost 220,000 school-aged children from 14 countries.
Aging
2 Questions May Reveal Seniors' Impending Decline

by Robert Preidt, HealthDay
Inability to climb steps seen as one red flag

Sept. 17 (HealthDay News) — Mobility is a key indicator of healthy aging, and doctors should screen older patients for signs of physical decline, say the authors of a new review.

For the study, published Sept. 18 in the Journal of the American Medical Association, the researchers analyzed studies published between 1985 and 2012 that examined mobility and aging.
Mental State Influences Readmission After Heart Failure Treatment

by Robert Preidt, HealthDay
Memory problems, use of antidepressant linked to early hospital return

FRIDAY, Sept. 20 (HealthDay News) — Blood tests might be able to help identify Parkinson's disease patients with the greatest risk of developing dementia, a new study suggests.

A genetic mutation called GBA leads to early onset of Parkinson's and severe mental decline in about 4 percent to 7 percent of Parkinson's patients. It also alters the way the body metabolizes certain kinds of fats.
Alzheimer's Straining Caregiver Resources: Report

by Robert Preidt, HealthDay
Worldwide situation calls for comprehensive changes, authors say

Sept. 19 (HealthDay News) — The so-called global Alzheimer's epidemic is leading to a shortage of caregivers for seniors and a lack of support for family members who look after elderly relatives, according to a new report.

Released Thursday, the report said the number of dependent older adults will increase to 277 million by 2050, and half of seniors who require personal care have dementia.
Mental Health
Mental State Influences Readmission After Heart Failure Treatment, Study Says

by Robert Preidt, HealthDay
Memory problems, use of antidepressant linked to early hospital return

FRIDAY, Sept. 20 (HealthDay News) — Heart failure patients' mental health history and their thinking abilities may influence whether they're readmitted to the hospital within a month of discharge, a new study says.

Depression, a history of substance abuse and a history of coronary artery disease were linked with patients' hospital admissions during the previous year, the researchers found. Factors associated with readmission within 30 days of discharge included memory problems, a history of mental health treatment and/or the use of an antidepressant.
'Bath Salts' Led to 23,000 ER Visits in One Year

by Robert Preidt, HealthDay
These stimulants are especially dangerous when combined with other drugs, expert says

Sept. 17 (HealthDay News) — Street drugs called "bath salts" were linked to nearly 23,000 emergency department visits in the United States in 2011, a new report says.

Bath salts are amphetamine-like stimulants that have become increasingly popular among recreational drug users in recent years. Despite the name, these synthetic drugs have nothing to do with the crystals you might sprinkle in a bathtub.

The U.S. Substance Abuse and Mental Health Services Administration (SAMHSA) report, released Tuesday, is the first national study to look at bath salts-related emergency department visits since the drugs appeared a few years ago.
Intensive Substance-Abuse Treatment Fails to Deliver Better Results: Study

by Steven Reinberg, HealthDay
But researcher isn't ready to give up on the multi-pronged approach

Sept. 17 (HealthDay News) — Treating drug and alcohol addiction with a concentrated approach called chronic care management may be no more effective than a single medical appointment and addiction referral, according to a new study.

Results of the year-long study are likely to disappoint those who believe treating addiction more like a chronic disease — with a systematic approach and follow-up — is the better way to go.
Nutrition/Diet/Fitness
Blueberries, Red Grapes May Boost Immune Function

by Robert Preidt, HealthDay
Compounds in these fruits work alongside vitamin D and specific gene, lab study found

Sept. 17 (HealthDay News) — Red grapes and blueberries may give your immune system a boost, according to a new study.

Researchers found that both fruits contain compounds called stilbenoids, which work with vitamin D to increase expression of the human cathelicidin antimicrobial peptide (CAMP) gene, which is involved in immune function.

The stilbenoid compounds included resveratrol in red grapes and pterostilbene in blueberries.
U.S. Teens Begin to Slim Down, Study Suggests

by Serena Gordon, HealthDay
Adolescents are eating healthier, exercising more

Sept. 16 (HealthDay News) — American teens may be getting the message that carrying excess weight isn't good for them.

New research shows that the number of obese teens leveled off and the rate of overweight teens dropped slightly between 2005-'06 and 2009-'10.

Teens reported eating more fruits and vegetables, eating breakfast on weekdays more often, and being more active. They also ate fewer sweets, drank fewer sweetened beverages and spent less time watching TV, according to the study.