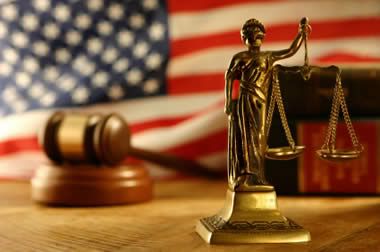 There are surprises in life. One happened wednesday. At least I never expected to see the Editorial Board of the New York Times endorse Civil Rights for Transgender People.
Note: The original title of the opinion used transgender as a noun (Civil Rights for Transgenders). The paper has acceded to complaints by changing it.
New York stood for equality by approving same-sex marriage two years ago. It is time now for state lawmakers to extend basic civil rights protections to transgender people. The 2002 state statute that bars discrimination based on sexual orientation in employment, housing, education, credit and public accommodations does not explicitly cover transgender people.
There's more about the effort to bring that equality to transgender people on the inside.
A measure to outlaw discrimination based on gender identity or expression – the Gender Expression Non-Discrimination Act, or GENDA, sponsored by Assemblyman Richard Gottfried and Senator Daniel Squadron – passed the Democratic-led Assembly in April for the sixth time. There is a good chance it would also pass the Senate, with nearly all Democrats and some Republicans voting in favor. The challenge is getting the bill to the floor for an up-or-down vote before the end of the legislative session, scheduled on June 20.
The editorial calls upon Senator Jeffrey Klein, leader of the coalition leadership in the Senate to insist on a vote. In addition Governor Andrew Cuomo is chastised for failing to commit political capital in the effort to pass this legislation.
S195 sponsor Senator Squadron had the following to say in May:
Now more than ever it's vital that New York sends a strong message that intolerance, discrimination, and hate have no place here or anywhere. Yet it's still possible for New Yorkers to be discriminated against because of their gender identity or expression. No one should lose their job, be evicted from their home, or denied basic public accommodations because of how they identify. Countless other states and municipalities have acted, yet New York remains behind. It's time to finally pass GENDA so that New York provides all people with the fairness and dignity they deserve.

–Senator Daniel Squadron
The increase of hate violence targeting the LGBTQ community in Manhattan was marked most recently by the murder last week of a 32 year old gay man in the West Village.  The New York we know is supposed to be safe and welcoming to people reflecting the broad range of human diversity.   We are long overdue to end the discrimination against people because of their gender identity. It is shameful that our state lags so many states, cities, counties and major employers across the country.

–Assembly Member Richard N. Gottfried, sponsor of the Assembly version of the bill, A4226
The recent wave of anti-LGBT attacks only underscores the urgent need for the New York State Senate to pass GENDA. As long as New York State law permits discrimination against transgender New Yorkers, we are tacitly inviting hate speech and violence. It is long past time we stop treating transgender people as second-class citizens and give them equal protection under the law throughout our state. The State Senate needs to act now.

–Senator Brad Hoylman
The bill has 24 cosponsors. If enacted it…
Prohibits discrimination based on gender identity or expression; defines "gender identity or expression" as having or being perceived as having a gender identity, self image, appearance, behavior or expression whether or not that gender identity, self image, appearance, behavior or expression is different from that traditionally associated with the sex assigned to that person at birth; further includes offenses regarding gender identity or expression within the list of offenses subject to treatment as hate crimes.

—Link
Currently 16 states (Minnesota (1993), Rhode Island (2001), California (2003), New Mexico (2003), Hawaii (2005), Illinois (2005), Maine (2005), New Jersey (2006), Washington (2006), Colorado (2007), Iowa (2007), Oregon (2007), Vermont (2007), Nevada (2011), Connecticut (2011) and Massachusetts (2011)) and the District of Columbia (2005) (have enacted transgender protections for gender-variant people. Delaware's Senate recently passed the Gender Identity Nondiscrimination Act and action by the House is pending.
Now if we can only get a vote by June 20. New Yorkers are exhorted to help out in this regard. Please call your state senator early and often.