(2 pm. – promoted by ek hornbeck)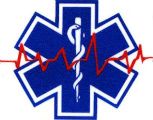 Welcome to the Health and Fitness News, a weekly diary which is cross-posted from The Stars Hollow Gazette. It is open for discussion about health related issues including diet, exercise, health and health care issues, as well as, tips on what you can do when there is a medical emergency. Also an opportunity to share and exchange your favorite healthy recipes.
Questions are encouraged and I will answer to the best of my ability. If I can't, I will try to steer you in the right direction. Naturally, I cannot give individual medical advice for personal health issues. I can give you information about medical conditions and the current treatments available.
You can now find past Health and Fitness News diaries here and on the right hand side of the Front Page.
Rice, No Bowl Needed
I've always been a big promoter of brown rice, and I was happily testing recipes last week for short-, medium- and long-grain varieties when I remembered that there had been reports in the past year about dangerous arsenic levels in rice, particularly in brown rice. I thought about shelving the recipe tests and choosing another subject for this week's Recipes for Health, but then I decided to take a closer look at the reports to see if there was a way to make rice viable for health-conscious rice lovers.

The study and report, both by Consumer Reports, are disturbing. It is clear that the levels of inorganic arsenic in rice and rice products are high, and that we and especially children, babies and pregnant women should limit our intake of rice and rice products such as cereals, rice cakes and rice beverages. Rice cereal for babies should not be the go-to baby food that it has been for years.

The better news is that the extensive testing by the Consumers Union of many brands of rice and rice products shows that some products are considerably lower in arsenic than others.

~Martha Rose Shulman~
Beet Greens and Rice Gratin
This Mediterranean-style dish is delicious hot or cold.
These are chunkier than pancakes because of the rice, but they are more cake than fritter.
The chard stems are not wasted, adding texture to the flavorful filling for these rolls.
The nutty rice makes this seasonal frittata especially substantial.
This recipe showcases some unusual greens, but plain kale makes a fine substitute.
General Medicine/Family Medical
High Heart Rate Tied to Earlier Death, Even in Fit

by Randy Dotinga, HealthDay Reporter
Findings suggest a second look at what range is considered normal, researcher says

April 16 (HealthDay News) — Faster heart rates in otherwise healthy men could be a harbinger of an earlier death, even among those who exercise, a new Danish study suggests.

The finding provides more evidence of the potential danger lurking in the bodies of both men and women who have rapid pulses when they're not exercising.
Hard Physical Labor May Boost Heart Disease Risk

Robert Preidt, HealthDay Reporter
Researcher says higher mental stress, lower income could be factors

April 18 (HealthDay News) — Demanding physical work may boost a person's risk of heart disease, two new studies suggest.

"Physicians know that high stress can be associated with increased risk of heart disease," said one expert not connected to the study, Dr. Lawrence Phillips, a cardiologist at NYU Langone Medical Center in New York City. "These two studies suggest that, in addition to normal life stressors, the physical demands a person experiences in the workplace can independently increase their risk as well."

"The reason for this [labor-linked risk] is unclear, but might be related to higher stress levels," Phillips said.
Experimental Heart Failure Treatment Shows Promise

by Amy Norton, HealthDay Reporter
But experts caution that larger studies of combined treatment are needed

April 16 (HealthDay News) — People with chronic heart failure might benefit from a combination of "shock waves" to the heart and an infusion of their own bone marrow cells, an early study suggests.

The therapy is still experimental, and experts said much more work is needed. But they also said the results, reported in the April 17 issue of the Journal of the American Medical Association, are promising.
Laser Liposuction May Zap Fat Without Skin Sag

by Carina Storrs, HealthDay Reporter
Preliminary research suggests procedure could have advantages over traditional method of fat removal

April 15 (HealthDay News) — Laser-assisted liposuction might provide an option for people who want stubborn pockets of fat removed but fear they'll be left with loose skin.

Traditional liposuction, a fat-removing cosmetic surgery procedure, is generally reserved for people with firm skin to reduce the risk of sagging afterward. But the addition of lasers could spur tightening of the skin, researchers say.

The researchers looked at the extent of skin tightening in nearly 2,200 women and men who received laser liposuction in various body regions, including the belly, thighs and arms. The relatively new procedure was approved by the U.S. Food and Drug Administration in 2006.
Warnings/Alerts/Guidelines
La. Company Expands Meat Recall

by WebMD News from HealthDay
A recall of meat products due to possible bacterial contamination has been expanded by a Louisiana-based meat packing company, the U.S. Department of Agriculture says.

The recall by the Manda Packing Company now includes 468,000 pounds of roast beef, ham, turkey breast, tasso pork, ham shanks, hog headcheese, corned beef and pastrami, the Associated Press reported.
FDA OK's 'Abuse-Deterrent' Label for New Oxycontin

by EJ Mundell, HealthDay Reporter
Latest formulation is tougher to crush and dissolve, making illicit use more difficult

April 16 (HealthDay News) — In an effort to help curb the epidemic of prescription painkiller abuse, the U.S. Food and Drug Administration on Tuesday said it is approving new labeling for a reformulated version of Oxycontin that its maker claims will be harder to abuse.

The agency also noted that the original form of the powerful painkiller has been withdrawn from the market because it is easier to abuse than the newer formulation.

"Accordingly, the agency will not accept or approve any abbreviated new drug applications (generics) that rely upon the approval of original OxyContin," the FDA added in a news release issued late Tuesday.
Number of U.S. Food-borne Illness Cases Stalled

by Robert Preidt, HealthDay Reporter
More vigilance needed from regulators, industry and consumers, health official says

April 18 (HealthDay News) — Progress in reducing foodborne illness in the United States seems to have stalled, health officials reported Thursday.

"Every year, we estimate that about 48 million of us — that would be one in six people in the United States — gets sick from eating contaminated food," said Dr. Robert Tauxe, deputy director of the division of foodborne, waterborne and environmental diseases at the U.S. Centers for Disease Control and Prevention.
Antibiotic-Resistant Bacteria Common in Raw Meat

by WebMD News from HealthDay
Antibiotic-resistant bacteria are present in a significant amount of raw meat sold in the United States, according to a Food and Drug Administration report.

Tests conducted by the agency found antibiotic-resistant bacteria in 81 percent of raw ground turkey, 69 percent of pork chops, 55 percent of ground beef and 39 percent of chicken, CNN reported.
Seasonal Flu/Other Epidemics/Disasters
Treatment for New, Deadly Coronavirus Shows Promise

by Robert Preidt, HealthDay Reporter
Researchers report two drugs currently used to treat hepatitis C stopped virus from replicating in lab tests

April 18 (HealthDay News) — A treatment for a new coronavirus that has caused 11 deaths, mostly in the Middle East, shows promise in early tests, U.S. government researchers report.

The investigators discovered that a combination of two antiviral drugs — ribavirin and interferon-alpha 2b — can stop the so-called nCoV coronavirus from multiplying in laboratory-grown cells. While the results suggest that this drug combination could be used to treat patients infected with nCoV, more research is needed to confirm these early findings.
Women's Health
Mammography Rates Unchanged Despite Guidelines

by Kathleen Doheny, HealthDay Reporter
Annual screenings continue as women, doctors appear to be ignoring task force recommendations, new data shows

April 19 (HealthDay News) — More than three years after controversial new guidelines rejected routine annual mammograms for most women, women in all age groups continue to get yearly screenings, a new survey shows.

In fact, mammogram rates actually increased overall, from 51.9 percent in 2008 to 53.6 percent in 2011, even though the slight rise was not considered statistically significant, according to the researchers from Brigham and Women's Hospital and Harvard Medical School.
Scientists Create Breast Cancer Survival Predictor

by Robert Preidt, HealthDay Reporter
Model shows which gene signatures are strong signs for survival

April 17 (HealthDay News) — Columbia University scientists have developed a new model to predict breast cancer survival, and they say their work could lead to improved diagnosis and prognosis for all types of cancers.

In earlier work, the researchers identified certain gene signatures that are present in nearly identical form in many cancer types. Using that information, they developed a model that showed that these gene signatures, when properly combined, were strong indicators for breast cancer survival.
Are Pricey Computer-Aided Mammograms Worth It?

by Kathleen Doheny, HealthDay Reporter
Early breast cancer found more often in large study, but not more cases of invasive disease

April 15 (HealthDay News) — Adding computer-aided detection to mammograms finds more early, noninvasive cancers and helps detect invasive cancers at earlier stages, according to a large new study. But the jury's still out as to how worthwhile the extra technology is overall.

For one thing, computer-aided detection (CAD) increases the amount of diagnostic testing among women who turn out not to have breast cancer. And the technology makes mammograms more expensive.
Drugs Can Cut Breast Cancer Risk for Some: Experts

by Carina Storrs, HealthDay Reporter
Draft guidelines for doctors reflect findings, but it's hard to know who will benefit most, experts say

April 15 (HealthDay News) — The drugs tamoxifen and raloxifene (Evista) could reduce the risk of breast cancer among women who are at high risk of developing the disease, a new report confirms.

Along with the report, the U.S. Preventive Services Task Force also issued draft recommendations that reflect those findings, which will be published in the April 16 issue of the Annals of Internal Medicine.
Men's Health
New Procedure Shrinks Prostate Without Surgery

by Serena Gordon, HealthDay Reporter
'Prostatic artery embolization' didn't cause troublesome side effects in study

April 15 (HealthDay News) — Men who need treatment for an enlarged prostate may soon have a new nonsurgical option, a small, early study suggests.

Called prostatic artery embolization (PAE), the technique uses a catheter threaded into an artery in the leg. The catheter is guided to the artery that supplies blood to the prostate. Then, tiny beads are injected into the artery, which temporarily block the blood supply to the prostate.
Pediatric Health
Anti-Vaccine Parents Seek Like-Minded Opinions

by Amy Norton, HealthDay Reporter
Study suggests friends, family may be important sources of advice

April 15 (HealthDay News) — Friends and family may be key in parents' decisions on whether to vaccinate their young children, a small study suggests.

The study, of about 200 parents, found that those who had opted not to follow the standard vaccine schedule often sought advice from anti-vaccine friends and family.

Experts said it's not certain that the advice actually steered parents in an anti-vaccine direction: Parents who were already prone to shunning vaccines may have turned to like-minded people for reinforcement.
Babies Born Even Slightly Early May Lag Behind

by Kathleen Doheny, HealthDay Reporter
Women urged to rethink early elective C-sections, inductions unless medically needed

April 16 (HealthDay News) — Many women choose to have labor induced or to have an elective Cesarean delivery before the full term of their pregnancy is up, but a new study suggests their child's development may suffer if they are born even a little early.

A term of 37 to 41 weeks is considered "normal," but the new research finds birth at 39 to 41 weeks provides more developmental advantages compared to birth at 37 to 38 weeks.
Many Parents Text, Phone With Kids in Car: Survey

by Robert Preidt, HealthDay Reporter
Work-related calls a priority for nearly one-third polled

April 19 (HealthDay News) — Nearly two-thirds of adults use a cell phone when they're driving with children in the car, and about one-third text, according to a new California survey.

The dangers of such behavior are well-documented. In 2011, about 3,300 deaths and 400,000 injuries in the United States occurred because of distracted driving, according to experts in the driving safety program at the University of California, San Diego, School of Medicine.
Colic May Be Linked to Childhood Migraine

by Serena Gordon, HealthDay Reporter
Expert suspects disrupted sleep cycles might play a role in both disorders

April 16 (HealthDay News) — Although colic has always been considered a gastrointestinal illness, new research suggests that migraines might be to blame.

The study, published April 17 in the Journal of the American Medical Association, found the odds were nearly seven times higher that children with migraine were colicky babies than were not.
Aging
Mental Exercise May Help Keep Seniors Sharp

by Robert Preidt, HealthDay Reporter
Even solving puzzles might stave off decline and memory loss, study hints

April 15 (HealthDay News) — Mental exercise can help prevent thinking and memory decline in seniors, but evidence for the benefits of supplements and exercise is weak, according to a new study.

The findings were published in the CMAJ (Canadian Medical Association Journal).

The researchers reviewed 32 studies, including three that examined the effects of mental exercise involving computerized training programs or intensive one-on-one personal training in memory, reasoning or processing speed.
Brain Changes Seen in Relatives of Alzheimer's Patients

by Denise Mann, HealthDay Reporter
Study finding doesn't mean you'll get the disease if family members have it, experts stress

April 17 (HealthDay News) — If Alzheimer's disease runs in your family, you may be more likely to have brain changes associated with the disorder even before symptoms such as memory and thinking problems occur, according to new research.

An estimated 5.2 million Americans have Alzheimer's disease, a number expected to increase dramatically as the baby boomer generation ages. The Alzheimer's Association predicts that the number of people aged 65 and older with the condition will reach 7.1 million by 2025.
Exercise May Help People With Alzheimer's Avoid Nursing Homes

by Brenda Goodman, HealthDay Reporter
Study finds regular activity delays physical decline, reduces falls

April 15 (HealthDay News) — Regular exercise slows disability and prevents falls in patients with Alzheimer's disease without increasing overall costs, a new study from Finland says.

The findings suggest that exercise, particularly when tailored to an individual's needs and performed at home, may help Alzheimer's patients maintain their independence and delay the move to a nursing home.
Mental Health
Boston Bombing Aftermath: Fear, Empathy, Anger

by Kathleen Doheny, WebMD Health News
April 16, 2013 — It's normal to feel a range of emotions the day after the terror bombing attack at the Boston Marathon, even if you were thousands of miles away.

Los Angeles psychologist Emanuel Maidenberg, PhD, says that in the wake of all that horror, it's understandable that emotions are still raw and intense.

"People become vigilant, they look around, they become apprehensive," says Maidenberg, director of the cognitive behavioral therapy clinic at the UCLA's David Geffen School of Medicine.
Seriously Stressed? Hair Analysis May Tell All

by Robert Preidt, HealthDay Reporter
Single strand may yield evidence about heart-harmful hormone levels in seniors, researchers say

April 17 (HealthDay News) — Hair analysis can reveal if seniors have elevated stress hormone levels that may put them at increased risk for heart disease and stroke, a new study suggests.

Unlike a blood test that provides information about stress hormone levels at a single point in time, analysis of a strand of hair can reveal trends in levels of the stress hormone cortisol over several months, according to the researchers.

The study, published April 17 in the Journal of Clinical Endocrinology & Metabolism, found that seniors with higher long-term levels of cortisol were more likely to have heart disease.
Guideline Changes Set Asperger's Community on Edge

by Lisa Esposito, HealthDay Reporter
Psychiatric manual will fold it into autism spectrum disorders, leaving many unsure about getting needed services

April 18 (HealthDay News) — People with Asperger's syndrome — mild autism with normal or sometimes superior verbal ability and intelligence — are at a crossroads: Their diagnosis is about to disappear.

In 1994, Asperger's was recognized as its own disorder in the fourth edition of the Diagnostic and Statistical Manual of Mental Disorders (DSM-4). For some people, realizing that they fit into the Asperger's diagnosis was a "eureka" moment of sorts.

In mid-May, however, the American Psychiatric Association (APA) will unveil the latest edition of the diagnostic manual. In the DSM-5, the Asperger's term will not exist — and many people with Asperger's are upset.
Nutrition/Diet/Fitness
Beer's Taste May Trigger Urge to Get Drunk

by Barbara Bronson Gray, HealthDay Reporter
Study found flavor alone activated brain's reward center; effect stronger with family history of alcoholism

April 15 (HealthDay News) — Just as the smell of freshly brewed coffee may compel you to pour a steaming cup of java, a small taste of beer may activate part of your brain's reward system and trigger the urge for more, a new study suggests.

Researchers have discovered that sensory cues associated with drinking may stimulate certain parts of the brain and cause a craving for more alcohol. Giving people a very small amount of the brand of beer they most frequently consume produced a desire to drink that was correlated with the release of dopamine, a neurotransmitter that helps control the brain's reward-and-pleasure centers.
'Western' Diet Not the Way to Age Well

by Robert Preidt, HealthDay Reporter
British study says fried foods and red meat lead to premature aging, illness

April 17 (HealthDay News) — A new British study provides further evidence that eating a so-called "Western" diet may not be good for you in the long run.

People who eat this kind of diet — which includes fried and sweet foods, processed and red meat, refined grains and high-fat dairy products — are at increased risk for premature death. And those who do make it to old age are less likely to be in good health when they get there, the researchers said.
Tactics to Eat Less at the Buffet Table

by Brenda Goodman, HealthDay Reporter
Study reveals how people stay in control when faced with endless portions, many choices

April 19 (HealthDay News) — Few situations can trip up someone who is watching their weight like an all-you-can-eat buffet.

But a new research letter published in the April issue of the American Journal of Preventive Medicine suggests two strategies that may help dieters survive a smorgasbord: Picking up a smaller plate and circling the buffet before choosing what to eat.

Buffets have two things that raise nutritionists' eyebrows — unlimited portions and tons of choices. Both can crank up the calorie count of a meal.
1-Sport Focus May Raise Young Athletes' Injury Risk

by Robert Preidt, HealthDay Reporter
Kids should not spend more hours than their age training for a sport each week, researchers say

April 19 (HealthDay News) — Young athletes who train intensely for one sport are at greatly increased risk for severe overuse injuries such as stress fractures, a new study finds.

For example, children and teens who play a sport for more hours per week than their age — such as a 12-year-old who plays tennis 13 or more hours a week — are 70 percent more likely to suffer serious overuse injuries than other types of injuries, according to the researchers.