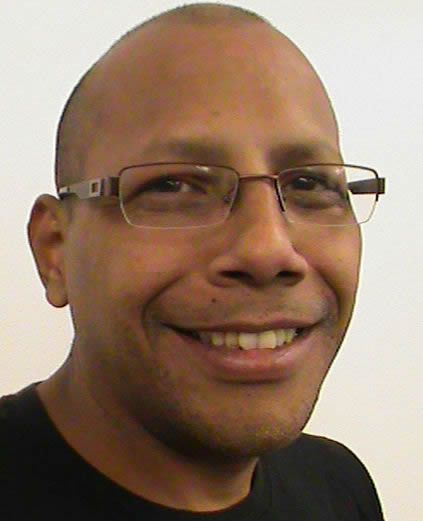 [Of] the 89 LGBT murders since 2009, 52 have been transgender women.

–Jose Pepe Palacios
Honduran gay rights advocate Jose Pepe Palacios is on a mission. He is visiting seven US cities to drum up support for for a coalition of LGBT and progressive groups in Honduras that is seeking to peacefully challenge anti-democratic forces which have taken control and are believed to be responsible for a large number of those murders mentioned above.
Palacios is a founding member of the LGBT group Diversity Movement in Resistance (MDR) and a member of the steering committee of the National Front of Popular Resistance (FNRP).
The tour began in Chicago on January 30 at DePaul University's Lincoln Park campus.
Since the 2009 US-supported coup Honduras has achieved the establishment of the highest murder rate in the world. The coup ousted elected President Manuel Zelaya, an ally of Venezuelan President Hugo Chavez. Conservative forces in Honduras feared that he would create a socialist government in the Chavez mold. Supporters, meanwhile, believed that he was seeking to make much needed reforms to lift the majority of the Honduran people out of poverty and despair.
The Obama administration decried the coup and called for restoration of the country's democratic institutions, but activists said it appeared that the US was privately supporting the coup, especially after Honduran military leaders transported Zelaya to a US military base before flying him to exile in Costa Rica. Several months later US backed elections arranged by coup leaders which installed conservative National Party candidate Porfirio Lobo in the presidency.
The United States is focused on helping the Honduran government combat impunity, resolve murder cases, reform the Honduran police, and strengthen human rights institutions.

We strongly support the rule of law and respect for the constitutional separation of powers as well as a fair and transparent democratic process.

–Evan Owen, State Department press offficer
Owen reported that the US is providing assistance to the government to "strengthen investigative capacity" to combat human rights abuses.
Palacios said that among the LGBT people murdered since the coup were gay activist Walter Torchez and gay candidate for the Honduran Congress, Eric Martinez Alvia, an organizer for the Liberty and Refoundation Party, or LIBRE, which represents many of the resistance groups protesting against the current government.
Andy Thayer of the Chicago-based Gay Liberation Network called the LGBT murders "a systematic campaign or targeted hate crimes and political assassination." He warned that violence is expected to worsen ahead of this coming November's presidential elections.
The Obama administration has said they will promote human rights and LGBT rights. And Hillary Clinton said that human rights are gay rights. So one of the reasons I'm doing this is to ask for support to pressure the Honduran government to investigate these cases and also to create awareness of the number of these cases.

–Palacios
On Valentine's Day Palacios spoke at an event at the Venezuelan Consulate in New York. He described himself as a "socialist, feminist and Bolivarian" and paid homage to the 1969 Stonewall Rebellion.
Teresa Gutierrez of International Action Center and the May 1st Coalition for Worker and Immigrant Rights said that a delegation is being organized to coincide with the November elections. The speakers and the audience joined together to sing Comandante Che Guevara.
Palacios met with Sen. Tammy Baldwin (D-WI) and US Rep. Jared Polis (D-CO) this past week ahead of last Friday's address at the offices of the National Council of Churches in DC.
Zelaya's wife, Xiomara Castro (no relation to Fidel) is the LIBRE candidate for president in the coming election. Castro is known to be LGBT-supportive. She has emerged as the leading candidate, ahead of the candidates of the right-wing National Party and the center-right Liberal Party. Zelaya himself was not eligible to run because of term limits, but is a candidate for a seat in the Congress.
Last year's primary also saw an openly gay man and a transgender woman run for office for LIBRE, though they did not win nomination.
Contrary to stereotypes about predominately Roman Catholic countries, Honduras has a vibrant Lesbian, Gay, Bisexual and Transgender (LGBT) movement which is among the leading forces organizing against the coup regime. LGBTs there have joined indigenous peoples, African descendants, farmers, teachers, women, students, and trade unionists in numerous, massive, non-violent street demonstrations of resistance.
Palacios believes government forces will manufacture a crisis prior to the election in an effort to either postpone or to cancel it.
That's why we are asking a number of organizations from the international community to go in delegations in November to observe the electoral process and make sure it's a just process.