(2 pm. – promoted by ek hornbeck)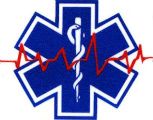 Welcome to the Health and Fitness News, a weekly diary which is cross-posted from The Stars Hollow Gazette. It is open for discussion about health related issues including diet, exercise, health and health care issues, as well as, tips on what you can do when there is a medical emergency. Also an opportunity to share and exchange your favorite healthy recipes.
Questions are encouraged and I will answer to the best of my ability. If I can't, I will try to steer you in the right direction. Naturally, I cannot give individual medical advice for personal health issues. I can give you information about medical conditions and the current treatments available.
You can now find past Health and Fitness News diaries here and on the right hand side of the Front Page.
The Fruits of Winter
When I lived in Europe I got hooked on blood oranges, small oranges with dark ruby red pulp and mottled orange-red skins. Their flavor is deep and multidimensional, with nuances of berries and cherries. And like berries, cherries and other highly nutritious dark red, blue and purple fruits and vegetables, blood oranges have high levels of antioxidant-rich anthocyanins.

The same farmer I bought blood oranges from at my farmers' market was selling over-ripe fuyu persimmons at a bargain price. I bought a few pounds for pureé, some of which I used for a sweet persimmon spice bread and some of which I froze. Persimmons are another fruit rich in phytonutrients like lutein and lycopene, zeaxanthin and cryptoxanthi, which are all reported to be rich in antioxidants.

~Martha Rose Shulman~
Blood Orange Compote
A delicious dessert, but it is also great at breakfast.
A beautiful, layered gelatin dessert.
For maximum flavor, wait until the pears are nice and ripe before making this sorbet
A light, refreshing sorbet that can be made with a number of different fruits.
A dense, sweet bread that can be home to over-ripe persimmons.
General Medicine/Family Medical
More Americans Successfully Managing Diabetes

by Serena Gordon, HealthDay Reporte
Feb. 15 (HealthDay News) — A couple of decades ago, only 2 percent of people with any type of diabetes met or exceeded the three measures of good diabetes management. By 2010, that number had risen to 19 percent, according to new government research.

These measures of good diabetes management are average blood sugar, blood pressure and cholesterol levels. When researchers looked at each measure independently, more than half of people in the study met individual measures.
Supercomputer Watson Takes on Cancer

by Nick Mulcahy, Medscape Medical News
Feb. 15, 2013 — IBM's Watson, the supercomputer that grabbed headlines after beating the best contestants on Jeopardy!, now is setting its sights on cancer.

Two years after Watson's victory on the game show, IBM is offering up the pizza-box-sized computer for health care. Its developers have chosen to debut it prominently in cancer care.

Watson's first application is highly focused: recommending the best drug treatment options for patients with late-stage cancers called adenocarcinomas, said Mark Kris, MD, of Memorial Sloan-Kettering Cancer Center. The New York City hospital is developing the tool with IBM and Wellpoint, the managed care company.
FDA Approves 'Bionic Eye' for Rare Vision Disorder

by Steven Reinberg, HealthDay Reporter
Feb. 14 (HealthDay News) — An implanted, sight-enhancing device some are calling a "bionic eye" is the first to gain approval for use in the United States, officials announced Thursday.

According to the U.S. Food and Drug Administration, the new Argus II Retinal Prosthesis System can help patients with a genetic eye disease called retinitis pigmentosa regain some sense of vision. About 100,000 Americans are believed to be affected by the illness, which causes a gradual deterioration of the eyes' photoreceptor cells.
Lucky Dogs Get Shot at Diabetes Cure

by Serena Gordon, HealthDay Reporter
Feb. 14 (HealthDay News) — In news that might one day help humans who struggle with type 1 diabetes every day, Spanish researchers report that a single session of gene therapy injections cured five beagle puppies who had the blood sugar disease.

Even four years later, the dogs showed no signs of diabetes.

"Our data represent the first demonstration of long-term correction of diabetes in a large animal model using gene transfer," the scientists wrote in the Feb. 7 online issue of Diabetes.
Alcohol Blamed for 1 in Every 30 Cancer Deaths

by Steven Reinberg, HealthDay Reporter
Feb. 14 (HealthDay News) — For anyone who still thinks that drinking does not contribute to cancer, a new report finds that alcohol is to blame for one in every 30 cancer deaths each year in the United States.

The connection is even more pronounced with breast cancer, with 15 percent of those deaths related to alcohol consumption, the researchers added.

And don't think that drinking in moderation will help, because 30 percent of all alcohol-related cancer deaths are linked to drinking 1.5 drinks or less a day, the report found.
Warnings/Alerts/Guidelines
Glass Fragments Spur Recall of Lean Cuisine Dish

by WebMD News from HealthDay
Reports of glass fragments in some Lean Cuisine ravioli dinners has prompted Nestle Co. to recall certain lots of the product, according to a company press release posted Friday.

The voluntary recall of Lean Cuisine Culinary Collection Mushroom Mezzaluna Ravioli comes after three consumers reported they "found small fragments of glass in the ravioli portion of the entree," Nestle said in the news release. The company added that no injuries were reported by consumers.
Salmonella Outbreak Linked to Foster Farms Chicken

by Valarie Basheda, WebMD Health News
Feb. 15, 2013 — The CDC is investigating an outbreak of salmonella linked to raw Foster Farms chicken that has sickened 124 people in 12 states.

No deaths have been reported.

Most of the people infected with the illness, salmonella Heidelberg, live in Washington state and Oregon. The illnesses were reported from June 4, 2012, to Jan. 6 of this year. More than half of those who came down with the food-borne illness were female, and 31 were hospitalized.
Synthetic Marijuana Linked to Kidney Damage

by Caroline Cassels, Medscape Medical News
Feb. 13, 2013 — Kidney damage is now among the growing list of serious health effects associated with using synthetic marijuana.

Also known as Spice, Spice Gold, and K2, synthetic marijuana has been marketed as various herbal mixtures and sold as incense, bath additives, and air fresheners. They contain synthetic cannabinoid, which mimics the effects of the natural ingredient in marijuana that causes a high.

These products have also been linked to birth defects, changes in behavior, chest pain, and heart attack.
Seasonal Flu/Other Epidemics/Disasters
New SARS-Like Virus May Have Spread Between People

by Tim Locke, WebMD Health News
Feb. 13, 2013 — A new illness similar to the deadly SARS virus has probably spread from person to person in the U.K.

Previous cases of this new virus, a coronavirus, have been seen in people who've returned from visits abroad. The latest case is in a person who hasn't been abroad recently and is thought to have caught it from a relative, British officials say.

However, officials say the threat of the infection spreading remains very low.
Women's Health
Household Chemicals Linked to Arthritis in Women

by Alan Mozes, HealthDay Reporter
Feb. 14 (HealthDay News) — In what researchers are calling a first, a new analysis suggests that the greater a woman's exposure to a type of common chemical compound called PFCs, the greater her risk for developing osteoarthritis.

Researchers did not find a similar risk among men regarding these chemicals, which are now found in everything from nonstick cookware to take-out containers and carpeting.
Use of Morning-After Pill on the Rise: CDC

by Steven Reinberg, HealthDay Reporter
Feb. 14 (HealthDay News) — The number of U.S. women using the "morning-after" contraception pill has risen dramatically in the last decade, federal health officials report.

According to the Centers for Disease Control and Prevention, about 4.2 percent of women in 2002 said they had used the pill, but between 2006 and 2010 that figure had jumped to 11 percent, which translates to 5.8 million women who were between 15 and 44 years old.
Breast Cancer Research Needs More Focus on Environment: Report

by Amanda Gardner, HealthDay Reporter
Feb. 12 (HealthDay News) — Efforts to prevent breast cancer need to focus more aggressively and coherently on environmental factors.

That's the conclusion of a new report released Tuesday by a committee tasked in 2008 by the U.S. Congress to investigate the environment's impact on breast cancer.

Chemical and radiation exposure, drugs and consumer products are among environmental factors addressed in the report, but so are less obvious factors connected to lifestyle and socioeconomic resources.
Calcium Supplements May Raise Women's Heart Risk

by Steven Reinberg, HealthDay Reporter
Feb. 12 (HealthDay News) — Women eating a high-calcium diet and taking calcium supplements adding up to more than 1,400 milligrams a day may be running nearly twice the risk of dying from heart disease, a large Swedish study suggests.

Both men and women take calcium supplements to prevent bone loss. The new findings come on the heels of another recent study that found a similar increased risk of death related to calcium intake among men.
Folic Acid in Pregnancy May Lower Autism Risk

by Steven Reinberg, HealthDay Reporter
Feb. 12 (HealthDay News) — A new study suggests that women who start taking folic acid supplements either before or early in their pregnancy may reduce their child's risk of developing autism.

"The study does not prove that folic acid supplements can prevent childhood autism. But it does provide an indication that folic acid might be preventive," said study lead author Dr. Pal Suren, from the division of epidemiology at the Norwegian Institute of Public Health in Oslo.
Pediatric Health
Praise Kids' Efforts, Not Their Qualities?

by Barbara Bronson Gray, HealthDay Reporter
Feb. 12 (HealthDay News) — Telling your young children that they are smart may not be all that wise.

A new study found that it's probably not helpful for parents to shower their young daughters or sons with commentary meant to boost self-esteem. Instead, the right kind of praise and encouragement may help children be more open to change and eager for the harder tasks that provide opportunities to learn.
Little-Known Virus Sends Many Kids to Hospital

by Serena Gordon, HealthDay Reporter
Feb. 13 (HealthDay News) — Chances are you've never heard of human metapneumovirus. But, it's quite possible that you've been sick with this respiratory germ at some point in your life.

Discovered only 12 years ago, human metapneumovirus (HMPV) shares many symptoms with the flu. And, like the flu, most people who get it are miserable for a short time and then get better with no complications.

But the virus can cause serious illness, and in a recent study in U.S. children, researchers found that 6 percent of children who were hospitalized had HPMV, while 7 percent of pediatric emergency room visits were due to the virus.
Treating Trauma in Children: No Long-Term Benefit

by Deborah Brauser,, Medscape Medical News
Feb. 13, 2013 — Treating children after they've been exposed to a traumatic event such as a school shooting or natural disaster is challenging, as many treatments don't seem effective in the long-term, new research suggests.

A review of 22 studies looking at traumatic stress disorders in children and teens shows that no type of psychological treatment provided significant long-term benefits.

Although some psychological treatments with elements of a type of talk therapy called cognitive behavioral therapy did help these patients in the short-term, no drug treatments proved effective.

"Our findings serve as a call to action," writes Valerie L. Forman-Hoffman, PhD, from RTI International in Research Triangle Park, N.C.
C-Section May Disrupt 'Good' Bacteria in Babies

by Amanda Gardner, HealthDay Reporter
Feb. 11 (HealthDay News) — Being born by cesarean section has been tied to higher risks for various health problems in children, and now a new study finds these babies also have fewer "good" bacteria in their digestive tract.

Similarly, babies who were exclusively or even partially formula-fed rather than breast-fed also had markedly different gut flora than babies who were breast-fed, according to the study appearing in the Feb. 11 issue of the CMAJ (Canadian Medical Association Journal).
Aging
Deep Brain Stimulation May Ease Early Parkinson's

by Amanda Gardner. HealthDay Reporter
Feb. 13 (HealthDay News) — Deep brain stimulation has been used for years to help relieve motor problems in people with advanced Parkinson's. Now, new research finds that the procedure may also help people in earlier stages of the disease.

The treatment involves placing electrodes in specific parts of the brain.

"So far, all studies have dealt with patients who had very severe disease," explained senior study author Dr. Gunther Deuschl, chairman of neurology at University Medical Center Schleswig-Holstein in Kiel, Germany. "The present group . . . are well within the spectrum of disease severity which has been treated with medication only. The surprising result was that even at this stage, the patients had a much better outcome after two years than those who were treated with medication alone."

The report is published in the Feb. 14 issue of the New England Journal of Medicine.
Mental Health
Bosses Who Bully Poison the Workplace

by Robert Preidt, HealthDay Reporter
Feb. 14 (HealthDay News) — Abusive bosses not only cause misery for the employees they target, but they also poison the work environment for the victims' co-workers, a new study indicates.

The "secondhand" effects caused by abusive bosses can lead to job frustration, abuse of other co-workers and questions about the company's support of employees, according to the researchers.

The behavior of bully bosses — such as publicly criticizing and ridiculing workers or giving them the silent treatment — is a type of dysfunctional leadership.
Nutrition/Diet/Fitness
Cut Salt, Save 500,000 U.S. Lives Over a Decade?

by Robert Preidt, HealthDay Reporter
Feb. 11 (HealthDay News) — Reducing salt in Americans' diets would save hundreds of thousands of lives over 10 years, according to a new study.

Excess salt, the primary source of sodium, contributes to high blood pressure and cardiovascular disease, the leading killer in the United States.

Immediately reducing people's salt consumption from current levels to the upper limit of the U.S. government guideline — 2,300 milligrams a day — would save 500,000 to 850,000 lives over the next decade, largely by reducing heart attacks and strokes, the study found.
Southern Diet Linked to Higher Stroke Risk

by Pauline Anderson, Medscape Medical News
Feb. 12, 2013 — The South is known as the "stroke belt," and a new study reinforces one of the key reasons why: its diet.

Those who ate the Southern diet about six times a week had about a 30% higher risk of stroke than those who ate it about once a month, says researcher Suzanne Judd, PhD. She is a nutritional epidemiologist at the University of Alabama, Birmingham.

This holds true even after taking into account factors such as age, race, sex, smoking, and physical activity.

The study defined a Southern diet as one rich in salty, high-fat fried foods and sugary drinks. The research was presented at the International Stroke Conference in Honolulu, Hawaii.
Everyday Activities as Beneficial as Going to Gym?

by Robert Preidt, HealthDay Reporter
Feb. 10 (HealthDay News) — Short stretches of physical activity — such as taking the stairs or raking leaves — throughout the day can be just as beneficial as a trip to the gym, according to a new study.

Researchers looked at more than 6,000 American adults and found that this "active lifestyle approach" appeared to be as effective as structured exercise in providing health benefits such as preventing high blood pressure, high cholesterol and the group of risk factors known as metabolic syndrome that increases the risk for coronary artery disease, stroke and type 2 diabetes.
Watchdog Group Calls for Sugared Soda Regulation

by Miriam E. Tucker, Medscape Medical News
Feb. 14, 2013 — Added sugars in soft drinks are hazardous to health and need to be at lower levels, according to a new citizen petition from the watchdog group Center for Science in the Public Interest (CSPI).

The petition, co-signed by prominent scientists, professional societies, health-advocacy organizations, and state and county public-health departments, calls for the FDA to set safe levels of sugars in sweetened beverages. The added sugars include sucrose, dextrose, and high-fructose corn syrup.

"Americans are consuming far more sugars than the federal government, the American Heart Association, the World Health Organization, and other authorities consider advisable," CSPI Executive Director Michael F. Jacobson, PhD, said at a press briefing.
Four Loko Must List Alcohol Content on Can: FTC

by WebMD News from HealthDay
Feb. 15 (HealthDay News) — The maker of a carbonated alcoholic drink that is popular on college campuses will now be required to disclose exactly how much alcohol is in each container, the U.S. Federal Trade Commission said Tuesday.

The new labeling is part of a settlement over deceptive marketing charges that were filed by the FTC against Phusion Products and its "Four Loko" drinks, the Associated Press reported.