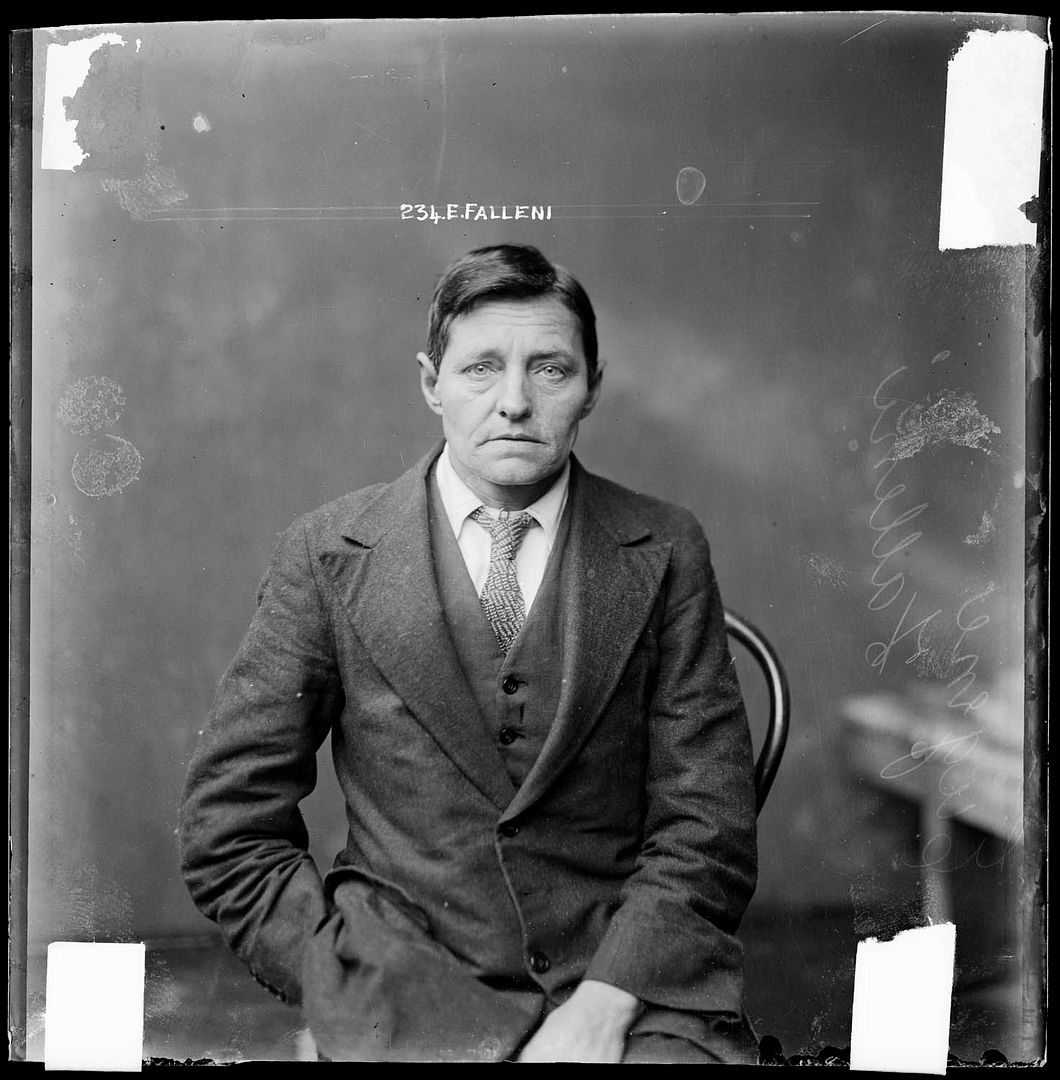 I see there's a new book due out soon by Mark Tedeschi QC that may be of some interest. It's title is Eugenia: A True Story of Adversity, Tragedy, Crime and Courage, which in true Guardian fashion offers offense from the first word of the title. There is a web site for the book as well.
Tedeschi writes as a lawyer, not as a historian. His purpose is to expose a miscarriage of justice.
Born Eugenia Falleni in 1875, the subject of this biography is a (female-to-male) transgender man who was more variously known as Eugene Falleni, Harry Leo Crawford, and Jean Ford.
Falleni was born in Livorno, Italy and was the eldest of 22 children, 17 of whom survived birth. He and his family migrated to Wellington, New Zealand when he was two. His father was known as a stern taskmaster who worked as either part of a horse and cart carting service or as a fisherman. Young Falleni dressed as a boy in order to obtain work in the brickyards and stables into his teenage years. Eventually he left home to become a cabin boy. His family's reaction was basically, "Good riddance."
After a few years working at sea, his birth sex was discovered during a drunken conversation with the ship's captain. The conversation had been in Italian and Falleni was caught out by using feminine grammar endings in reference to himself as a youngster. He was thereafter ostracized by the rest of the crew and repeatedly raped by the captain. He was put ashore pregnant and destitute at Newcastle, Australia in 1898. He gave birth to a daughter, Josephine Crawford Falleni in Sydney. He put the child in the care of an Italian woman and adopted the name Harry Crawford, a Scotsman. Thereafter he visited his daughter only infrequently.
As Crawford he worked in meat packing, in pubs and at a rubber factory. In 1912 he began driving a sulky for Dr. G. R. C. Clarke in Wahroonga (Northern Sydney). There he met Clarke's housekeeper, the serial widow Annie Birkett. Birkett was raising a 13-year-old son. She saw in Crawford a handsome man who paid her special attention. They married in 1913.
Annie was apparently unaware of Harry's transgender status until around 1917. She confronted Harry about it, but Harry refused to confirm her suspicions, fearing that Annie would have him arrested. Apparently Harry was hoping the marriage would continue.
On October 1, 1917 Annie planned a picnic for them near Lane Cove River. In a statement to police Harry said that the two of them quarreled after Annie announced her intention to leave him because she could not remain married to him knowing his sex. Harry reported that Annie slipped and fell backward, bashing her skull on a boulder and losing consciousness. Harry said he tried to revive her but she died minutes later.
Harry unfortunately panicked. Fearing that his birth sex would be revealed if he had anything to do with the police, he tried to burn the body to make it unrecognizable.
Annie's body was found a few days later, partially burned with a skull fracture. Annie's body was not in fact identified and she was given a pauper's burial. Harry told Annie's son that she had run away with another man.
In 1919 Harry met Lizzie Allison and fell in love. They married in September at the Sydney registry. In 1920 Annie's son, having heard about Harry's "true identity" from one of Harry's family members, went to the coppers about his missing mother. Harry was arrested on July 5, 1920. At the time he was living with Lizzie in Stanmore and was working in a hotel.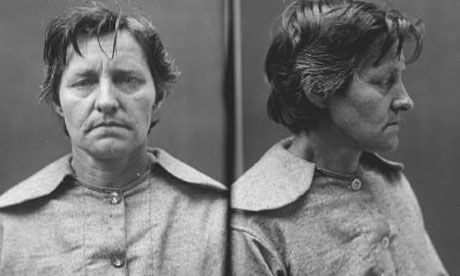 After the arrest Harry requested placement in women's cells, but that Lizzie not be told of his status. Among his clothing police found an "article" that was later exhibited in court: a phallus-shaped dildo made of wood and rubber.
Tedeschi's book is mostly interested in the murder trial. He calls Falleni "a transgender warrior at a time when there was no understanding of her condition and no support for her cause".
Tedeschi writes as a lawyer, however, not as a psychologist. His purpose is to expose a miscarriage of justice. Falleni was tried at Darlinghurst courthouse in October 1920.
To the press, the case was a sensation. It was the "Man-Woman case". Falleni didn't help much, first appearing at the dock as a man and later in women's clothes. Falleni pleaded not guilty to the murder, but his alleged immorality in "passing herself off as a man" was too much for the press. He was portrayed as a monster and pervert.
The Crown argued that Falleni had perpetrated 'sex fraud' and had killed to cover her deception. The defence countered that she was innocent and merely a 'congenital invert'.
Falleni was convicted and condemned to death.
The year was 1920. After hearing the jury's verdict and inviting the defendant to address the court, the chief justice of New South Wales "gave an almost imperceptible nod to the sheriff's officer who was waiting in the body of the court". The official knew exactly what the gesture meant.

He walked to the front of the court, mounted the stairs to the bench, walked around the back of the judge to the two, large, hinged curtain rods that were normally flush on the wall behind the bench, each rod carrying a black velvet curtain, and swung them forward to a position on either side of the judge. By ancient tradition, this signaled that a death sentence was about to be handed down. This quaint practice symbolically isolated the judge from all side distractions and influences and focused his attention on the prisoner directly in front of him, so as to assist him in discharging the distasteful task at hand.
Tedeschi, who is senior crown prosecutor in New South Wales, believes that Falleni was wrongly convicted on the basis of "fallacious scientific evidence, unreliable sighting witnesses, dubious police practice, and an avalanche of prejudicial publicity."
Tedeschi demonstrates all too clearly how a more experienced defence counsel could have secured an acquittal or, at worst, a manslaughter verdict.
Because the crown viewed Falleni as a woman, however, his sentence was commuted to life imprisonment.
He was released from Long Bay Prison eleven years later, adopted the name Jean Ford and became the proprietor of a boarding house in Paddington (Sydney). IN 1938 he stepped off a sidewalk in front of a motor car and was struck and killed. He was buried in a pauper's grave in Rookwood Cemetery.
Falleni's life might have been different if he had not been convinced at an early age that living as a man was a criminal offense.
There is another book about Falleni. Eugenia, A Man was written by Suzanne Falkiner and published in 1988. New Zealand playwright Lorae Parry wrote a play about the case, entitled Eugenia, which premiered in the United States at SUNY – New Paltz on March 1, 2012.