(2 pm. – promoted by ek hornbeck)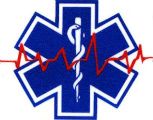 Welcome to the Health and Fitness News, a weekly diary which is cross-posted from The Stars Hollow Gazette. It is open for discussion about health related issues including diet, exercise, health and health care issues, as well as, tips on what you can do when there is a medical emergency. Also an opportunity to share and exchange your favorite healthy recipes.
Questions are encouraged and I will answer to the best of my ability. If I can't, I will try to steer you in the right direction. Naturally, I cannot give individual medical advice for personal health issues. I can give you information about medical conditions and the current treatments available.
You can now find past Health and Fitness News diaries here and on the right hand side of the Front Page.
Healthy Comforting Food: Warm Skillet Salads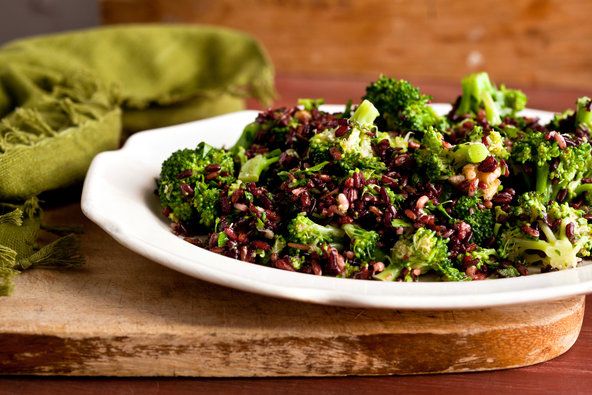 "Comforting" isn't a word I usually associate with salads, but this week I put together five grain salads that fit that bill. Over the years I have developed a number of delicious whole grain salads that combine various grains with vegetables, herbs and often nuts, tossed in a tangy dressing. I have also married many a grain and vegetable in a pilaf. I decided to bring both concepts together in hearty salads that I'm calling "skillet salads;" each one is heated through in a skillet just before serving.

~Martha Rose Shulman~
Skillet Wild Rice, Walnut and Broccoli Salad
Broccoli flowers catch the nutty, lemony dressing in this winter salad.
The nutty flavor of buckwheat soba noodles makes for a delicious salad.
Millet can be tricky to cook, but if you are careful, you will be rewarded with a fluffy and delicious salad.
This hearty winter salad can be a meal or a side dish, and warming it in the skillet makes it particularly comforting.
Triticale is a hybrid grain made from wheat and rye, but any hearty grain would work in this salad.
General Medicine/Family Medical
Lap-Band Shown Effective for Long-Term Weight Loss

by Salynn Boyles, WebMD Health News
Jan. 18, 2013 — More than 200,000 weight loss surgeries are performed each year in the U.S.

Several recent studies have questioned the effectiveness and safety of one type, gastric banding, which has led to a decline in its use as patients choose other surgical options.

But the largest and longest study yet of the procedure found that patients followed for up to 15 years maintained significant weight loss — an average of about 60 pounds.
FDA Approves Skin Patch for Migraines

by Laurie Barclay, MD, Medscape Medical News
Jan. 18, 2013 — The FDA has approved the Zecuity (sumatriptan) skin patch system for adults who have migraines with or without aura. The single-use, battery-powered patch offers relief of migraine-related nausea as well as migraine headaches.

Of the 16 million U.S. adults with migraines, 8 million have migraine-related nausea and typically avoid use of oral medications.

"In addition to severe headache pain, migraine patients [come in] with other significant symptoms, which commonly include migraine-related nausea," says Lawrence C. Newman, MD, director of the Headache Institute at St. Luke's-Roosevelt Hospital in New York, in a news release from the manufacturer, NuPathe Inc.
Cancer Death Rates Drop 20% Over 2 Decades

by Denise Mann, WebMD Health News
an. 17, 2013 — Cancer death rates have fallen by 20% from their peak about 20 years ago, according to the latest statistics from the American Cancer Society.

This means that from 1991 to 2009, 1.2 million lives were spared, including 152,900 lives in 2009 alone.

"The big picture is that progress is steady, and for the four major cancer sites, progress is even more rapid," says researcher Rebecca Siegel, MPH. She is the director of surveillance information at the American Cancer Society in Atlanta. The four major cancer sites are breast, prostate, colorectum, and lung. "Cancer death rates peaked in the 1990s, and we have seen a 1% decline per year, but we are seeing much larger declines for the most common cancers."
More Than 40 States Get an 'F' for Tobacco Control

by Salynn Boyles, WebMD Health News
Jan. 16, 2013 — For its efforts to lessen smoking in the U.S. last year, the Obama administration is getting three D's and an F on the federal report card from the American Lung Association (ALA).

In its annual "State of Tobacco Control" progress report, released today, the ALA cited a "missed opportunity" to regulate and tax a new generation of tobacco products in the effort to keep young people from smoking.
Some Migraines Linked to Heart Attack, Blood Clots

by Salynn Boyles, WebMD Health News
an. 15, 2013 — Women who have migraine with aura may have a higher risk of heart attacks, and they may face a higher risk of dangerous blood clots if they use certain hormonal contraceptives.

Those are the findings from two newly published studies to be presented in March at the 65th annual meeting of the American Academy of Neurology in San Diego.

Migraine with aura refers to migraine headaches that are preceded by visual or other sensory symptoms such as flashing lights, blind spots, smell distortion, numbness, or tingling of the hands and face.

About 1 in 4 people with migraines have this type of migraine.
Coughs Can Last About 2 Weeks

by Denise Mann, WebMD Health News
Jan. 14, 2013 — Just how long should that pesky cough last?

The answer, according to most doctors, is close to 18 days. Yet many people with a cough get antsy after about five to nine days, a new study shows.

"Coughs last for longer than we think they do," says researcher Mark H. Ebell, MD, a family doctor at the University of Georgia in Athens. "People think it should be over in a little over a week, but the reality is that a cough is more likely to last two weeks."
Seasonal Flu/Other Epidemics/Disasters
Flu Epidemic Moving West

by Robert Lowes. Medscape Medical News
Jan. 18, 2013 — This flu season is shaping up to be worse than average, and particularly so for seniors, who represent roughly half of the hospitalizations and 90% of the deaths so far, the CDC said today.

According to the CDC, the flu turned more brutal during the second week of 2013, which ended on Jan. 12.

The percentage of deaths from flu and pneumonia in 122 cities stood at 8.3%, which was above the epidemic threshold. The death rate for the first week of 2013 was 7.3%. And nine more children died from the flu in week two, bringing the childhood death toll this season to 29.
Women's Health
Berry Habit May Help Women Avoid Heart Attacks
Jan. 14, 2013 — Young and middle-aged women who eat blueberries and strawberries regularly may help lower their risk of a heart attack later.

In a new study, researchers wanted to focus on whether substances known as anthocyanins are good for the heart.

Anthocyanins are antioxidants, substances found in plants that protect and repair cells from damage. Anthocyanins provide the red, blue, and purple colors found in strawberries, blueberries, and other fruits and vegetables.
Pediatric Health
Recovering From Autism Possible, Study Suggests

by Salynn Boyles, WebMD Health News
Jan. 15, 2013 — The idea that some children recover from autism remains controversial, but new research lends credibility to the notion.

The National Institutes of Health-funded study included children, teens, and young adults who received a diagnosis of autism early in life but moved off the autism spectrum as they grew older.
Nutrition/Diet/Fitness
Xtreme Eating Awards: And the Winner Is?

by Brenda Goodman, MA, WebMD Health News
Jan. 16, 2013 — The Center for Science in the Public Interest (CSPI) has announced its seventh annual Xtreme Eating Awards, and as usual, there are some eye-popping, belt-busting, and artery-clogging stats behind these oversized restaurant meals.

Some of this year's biggest offenders are dishes even savvy diners might not suspect:
Sugar and Excess Weight: Evidence Mounts

by Kathleen Doheny, WebMD Health News
Jan. 15, 2013 — Eating less sugar is linked with weight loss, and eating more is linked with weight gain, according to a new review of published studies.

The review lends support to the idea that advising people to limit the sugar in their diets may help lessen excess weight and obesity, the New Zealand researchers conclude.

"The really interesting finding is that increasing and decreasing sugar had virtually identical results [on weight], in the opposite direction of course," says researcher Jim Mann, DM, PhD, professor of human nutrition and medicine at the University of Otago.