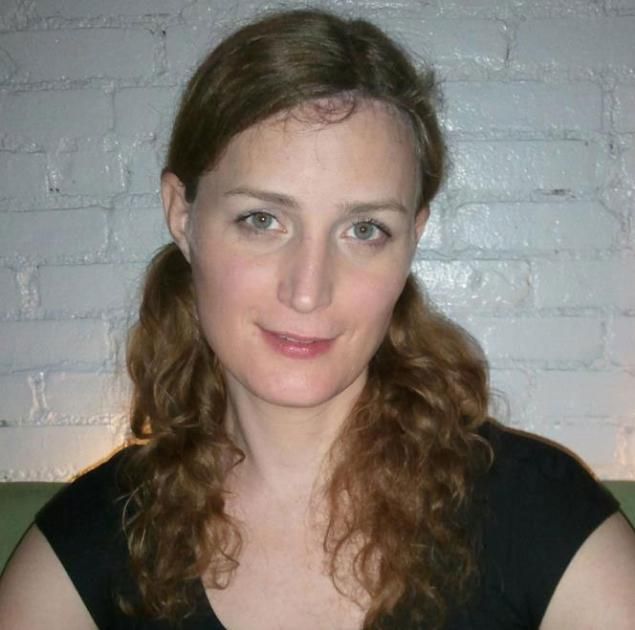 Ida Hammer, 34, is originally from Utah and now lives in the borough of Queens, New York City. Raised a Mormon, Ida is a writer and an activist. She moved to NYC four years ago and immediately began hormone treatment and living as a woman.
Among the places she publishes her writing is The Vegan Ideal. She also has published in On the Issues magazine. Trans Violence Is Violence against Women is from last December. She organizes Trans Women's Anti-Violence Project.
Ida has won an enormously important battle with her insurance carrier.
Ida approached her insurance company, MVP Health Care, in July, 2011 about having her genital realignment surgery covered. Of course, MVP declined…twice.
My insurance company denied my claim on the grounds that it was 'cosmetic' surgery. (But) my doctors determined that the surgery was necessary, and the insurance company was second-guessing my doctors.

–Ida Hammer
After her appeal of the first decision was also denied, Hammer approached the Transgender Defense and Education Fund, which threatened to sue in her behalf.
(Genital reassignment surgery) is not intended to improve Ms. Hammer's appearance.

–attorney Robert Goodman
The American Medical Association considers Gender Dysphoria to be a "serious medical condition", which can lead to psychological problems, even death, if allowed to go untreated.
Within 10 days, MVP relented, admitting that "the requested surgery is medically necessary."
Insurance companies regularly attempt to deny coverage for this type of care to transgender policyholders, who rarely have the resources to challenge these discriminatory denials.

–Michael Silverman, TDEF
MVP has chosen not to comment further on the case.
I never really was a boy. From the earliest age I always knew I was a girl, unfortunately that's not how other people saw me.

I basically hid who I was because I learned that it was not acceptable. I was constantly bullied.

–Ida Hammer
An organizer of New York's Dyke March, she had a "discussion" with a lesbian separatist about transwomen's right to be in women's space:
Ida is on Twitter.
Ida has a longtime male partner. She reports that both he and her parents have been very supportive.
Hammer plans to have her surgery as soon as possible.