(2 pm. – promoted by ek hornbeck)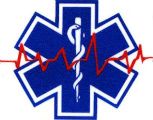 Welcome to the Health and Fitness News, a weekly diary which is cross-posted from The Stars Hollow Gazette. It is open for discussion about health related issues including diet, exercise, health and health care issues, as well as, tips on what you can do when there is a medical emergency. Also an opportunity to share and exchange your favorite healthy recipes.
Questions are encouraged and I will answer to the best of my ability. If I can't, I will try to steer you in the right direction. Naturally, I cannot give individual medical advice for personal health issues. I can give you information about medical conditions and the current treatments available.
You can now find past Health and Fitness News diaries here and on the right hand side of the Front Page.
Cool-as-a-Cucumber Salads
When it's as hot as it has been in so many parts of the country lately, hydrating foods like cucumbers are especially appealing. Cucumbers are a very good source of vitamin C and caffeic acid, compounds that help the body prevent water retention, a problem that many of us suffer from on hot summer days. [..]

Lately I've been buying Persian cucumbers more than any others. I like the small size, the absence of big seeds and the thin skin. I also love the locally grown Japanese cukes I'm buying at the farmers' market. At other times of year I settle for the hothouse European variety, but they can't compare with what you can get right now at your farmers' market. Seek out unwaxed cucumbers so you won't need to peel them and can benefit from their skin, a rich source of fiber and a good source of potassium and magnesium.

~Martha Rose Shulman~
Melon, Cucumber and Tomato Salad
Melon and cucumber go well together in this refreshing combination; they're closely related botanically.
This can be spicy or not, depending on what you are serving it with and your taste for heat.
I love this tabbouleh-like mixture because of all the herbs and refreshing flavors, and also because of the nice contrast in textures.
This is so refreshing that I like to pour it into a glass and drink it as I would a lassi.
What distinguishes this summer salad are all the fresh herbs and the sumac and red pepper used to season it. You can buy these spices at Middle Eastern markets or from online retailers like Penzey's.
General Medicine/Family Medical
Cost, Not Fear, Keeps More People From Dentist

by Jennifer Warner
4 out of 10 People Forgo Visiting the Dentist Due to Cost

July 18, 2012 — Cost is a bigger factor than fear when it's time to visit the dentist, a new government report shows.

The national survey on oral health shows 4 out of 10 adults in the U.S. say cost is the main reason they don't visit a Dentist in Louisville with an oral health problem like a toothache or loose teeth "in the past six months."

Fear was the motivating factor to forgo the dentist for only 1 in 10 adults when they had an oral health problem. Unfortunately, this reluctance usually leads to problems that require an emergency appointment. Thankfully, this article on finding emergency dentists makes the process a lot easier.

Researchers say the results suggest cost and lack of dental coverage is a major factor influencing oral health in the U.S. That's why it's so important that people who do visit the dentist make sure to recommend their dentists to other people who may be looking for a dentist. By referring their dentist, it helps the dental practice stay in business and gain more clients. Dental referral programs are so important to ensure dentists stay in their jobs, as Opencare explains in their blog post. Dentists can really benefit from their client's recommendations, especially since 4 out of 10 people don't go to the dentist.
However, most dentists, like Dentist Orlando, offer a welcoming and friendly experience for people looking for dentist check-ups and surgeries, meaning that this research needs to be seriously considered on whether it is fair and reliable.
Multiple Sclerosis Drugs May Not Delay Disability

by Salynn Boyles
Interferon Beta Treatment Did Not Slow Progression of Disability in Study

July 17, 2012 — Disease-modifying drugs have been game-changers for the treatment of multiple sclerosis. The drugs help prevent relapses, but now new research questions whether they slow progression of disability from the disease.

In a study of patients with relapsing-remitting MS, published in the Journal of the American Medical Association, use of the most widely prescribed disease-modifying drugs, interferon beta, was not associated with a delay in disability progression.
Vitamin B12 May Boost Hep C Treatment

by Salynn Boyles
Small, Early Study Suggests Benefit, but Expert Is Skeptical

July 17, 2012 — Early research suggests that patients with chronic hepatitis C infections may improve their treatment response by also receiving vitamin B12.

Investigators say adding B12 to standard therapy may boost the body's ability to fight the virus, but an expert who spoke to WebMD remains skeptical.
Warnings/Alerts/Guidelines
Top 10 Safest & Most Dangerous Cities to Drive In

by Denise Mann
Car Crashes Are Leading Cause of Death Among U.S. Teens and Young Adults

July 19, 2012 — The most dangerous city for driving in the U.S. is Orlando, Fla., according to a new government report.

Although rates have declined in recent years, car crashes still are a leading cause of death in the U.S. In 2009, 34,485 people died in car crashes in the U.S., and 22% of them were aged 15 to 24. The new findings appear in the CDC's Morbidity and Mortality Weekly Report(MMWR).
FDA Bans BPA in Baby Bottles

by Daniel J. DeNoon
Controversial Ingredient Banned in Baby Bottles, Sippy Cups — Now That They're BPA-Free

July 17, 2012 — The FDA today banned the use of BPA in baby bottles and in sippy cups.

It's a matter of closing the barn door after the horses have gone: All baby bottles and sippy cups sold in the U.S. are now BPA-free.

Because manufacturers have "abandoned" BPA additives in these products, the FDA says there's no longer any need for FDA regulations permitting such use.

The FDA action comes in response to a petition by the American Chemistry Council, which opposes efforts to limit the use of BPA. By acting on the ACC petition, the FDA avoids having to rule on the controversial safety issues surrounding the widespread use of BPA.
Seasonal Flu/Other Epidemics/Disasters
CDC: Whooping Cough Heading to a 50-Year High

by Salynn Boyles
Babies Most Vulnerable; Pregnant Women Need Booster

July 19, 2012 — Whooping cough cases could be headed toward a 50-year high in the United States, and the CDC says the nation is on track for record rates of the disease.

Twice as many cases have been reported so far this year as at the same point last year, a CDC official said today.

Nationwide, nearly 18,000 cases of whooping cough, or pertussis, and nine deaths have been reported in 2012, Anne Schuchat, MD, director of CDC's National Center for Immunization and Respiratory Diseases, told reporters.
AIDS Cure Possible, Top Scientists Say

by Daniel J. DeNoon
HIV/AIDS Experts Launch International Push for AIDS Cure

July 20, 2012 — An AIDS cure is possible, top HIV/AIDS researchers now say.

It's a stunning turnaround. Hopes for an AIDS cure were dashed early in the epidemic when researchers realized that the AIDS virus can lurk inside dormant cells to avoid elimination by powerful anti-HIV drugs.

"Today we have new information that makes us think an HIV cure should be possible," HIV co-discoverer Francoise Barre-Sinoussi, PhD, tells WebMD.
FDA Approves First Drug for HIV Prevention

by Daniel J. DeNoon
Truvada Approved for HIV-Negative People at High Risk of Infection

July 16, 2012 — The FDA has approved use of the HIV drug Truvada to help people at high risk avoid infection with the AIDS virus.

Truvada is already approved as part of treatment regimens for people with HIV infection. But this is the first time the FDA has approved any drug for "pre-exposure prophylaxis" or PrEP — that is, for protecting uninfected people against HIV.
Women's Health
Cervical Cancer: Uninsured Are Diagnosed Later

by Salynn Boyles
Lack of Insurance Linked to Late-Stage Diagnosis

July 19, 2012 — Women without health insurance are far more likely to receive a diagnosis of advanced cervical cancer, a new study from the American Cancer Society shows.

Lack of health insurance was second only to age as the strongest predictor of advanced-stage disease.

Once a leading cancer killer of women, deaths from cervical cancer in the United States dropped dramatically after Pap test screening became a common practice.
Can a Woman's Job Raise Her Heart Attack Risk?

by Kathleen Doheny
High-Stress Jobs May Boost Women's Heart Attack Risk

July 18, 2012 — Women with high-stress jobs are at higher risk of heart attacks and other heart problems compared to those with lower-stress jobs, according to a new study.

"Women who had high-strain jobs had a 40% higher likelihood of having a cardiovascular event compared to women who were in the low-strain category," says researcher Michelle A. Albert, MD, MPH, a cardiologist at Brigham and Women's Hospital and an associate professor of medicine at Harvard Medical School.

"High strain is defined as high demand and low control," she says. A factory job in which a worker is pressured to produce is an example.

Then came the surprise finding. Women in what she calls "active strain" jobs — highly demanding, but with high control — had the same increased risk as those in the high stress, low-control positions.
Big Babies May Boost Mom's Breast Cancer Risk

by Denise Mann
Study Suggests Hormones May Play a Role

July 17, 2012 — Women who deliver big babies may have a greater risk of developing breast cancer in the future, a new study suggests.

Women who gave birth to babies weighing 8.25 pounds or more were 2.5 times more likely to develop breast cancer later in life, when compared to women who gave birth to infants that weighed less.

The findings held even after researchers took into account the mom's weight and other breast cancer risks, such as family history and use of hormones.

The study appears in the July 17 issue of PLoS One.
Urinary Incontinence Underreported in Young Women

by Rita Rubin
Urinary Incontinence Can Trouble Young Women Who've Never Been Pregnant

July 16, 2012 — According to the conventional wisdom, urinary incontinence is a problem of middle-aged and older women, especially those who've had a baby. But a study out today suggests even young women who've never been pregnant could suffer from the problem.
Men's Health
Prostate Cancer Surgery May Not Always Up Survival

by Brenda Goodman, MA
Study Finds Surgery Doesn't Cut Death Risk Compared to Watchful Waiting for Early-Stage Prostate Cancer

July 18, 2012 — For men with early prostate cancer, surgery to remove the prostate gland appears to offer no survival advantage over watching and waiting, a new study shows.

The study, which is published in the New England Journal of Medicine, suggests that many men who undergo the surgery, which is called a radical prostatectomy, are being needlessly exposed to the risk of debilitating side effects, including erectile dysfunction and incontinence.
Can Recreational ED Drug Use Lead to ED?

by Kathleen Doheny
Recreational Erectile Dysfunction Drug Use in Young Men May Lead to ED, Study Says

July 20, 2012 — Men who use erectile dysfunction (ED) drugs recreationally may be more likely to develop psychogenic ED, the type that originates in the mind, according to new research.

"Recreational use of ED medications increased the chance of psychological dependence on ED medicines," says researcher Christopher Harte, PhD, a postdoctoral fellow at the VA Boston Healthcare System.

"Among young, healthy men who used ED medicines recreationally, the more frequent ED medicine use was associated with lower confidence in achieving and maintaining erections, which in turn was associated with lower erectile function," Harte says.

The study is published in the Journal of Sexual Medicine.
Pediatric Health
'Egg Therapy' May Help Allergic Kids

By Salynn Boyles
Experimental Treatment Could Desensitize Children With Food Allergies

July 18, 2012 — Exposing children with egg allergies to egg in a carefully controlled setting can dramatically reduce and even eliminate potentially life-threatening allergic reactions for some children, new federally funded research shows.

About 4% of children in the U.S. have food allergies, according to the CDC.

At present, the only good way to avoid reactions to allergic foods is by strictly avoiding them.

But an approach known as oral immunotherapy, which seeks to slowly desensitize the body to the allergic food, is showing promise in early trials.
Dental Fillings Linked to Slight Behavior Problems

by Kathleen Doheny
Study Finds Composite Fillings May Release BPA, Linked to Depression, Stress in Children

July 16, 2012 — Children who received a common type of dental filling had slightly worse social behavior five years later compared to those who had different fillings, according to new research.

"Some tooth-colored fillings known as composites were associated with worse social behavior in children age 11 to 16 at the end of the study," says researcher Nancy Maserejian, ScD, an epidemiologist and senior research scientist at the New England Research Institutes.

"The composites that were associated with these problems include a chemical called bisGMA," she says. The chemical bisphenol A or BPA is used to create bisGMA.
Playing Multiple Sports Helps Beat Teen Obesity

by Jennifer Warner
Teens Who Play on Multiple Sports Teams Less Likely to be Obese

July 16, 2012 — Being a team player may help teens tackle rising childhood obesity rates.

A new study shows that teens who play on three or more sports teams are up to 39% less likely to be obese.

Ditching the school bus and walking or biking to school may also help teens keep their weight in check.

Researchers found that teens who actively commuted to school more than three days a week had a 33% lower risk of obesity than teens who took the bus or were driven to school.

"Team sport participation had the strongest and most consistent inverse association with weight status," wrote researcher Keith M. Drake, of the Hood Center for Children and Families at Dartmouth in Lebanon, N.H., and colleagues in Pediatrics. "Obesity prevention programs should consider strategies to increase team sport participation among all students."
Aging
Treatment May Halt Alzheimer's Progression

by Charlene Laino
Gammagard Prevents Memory Loss in Four Patients Studied

July 17, 2012 — A small study of a treatment that stabilized four Alzheimer's patients for three years is making big waves.

It's not often that a study of a drug being tested in fewer than two dozen people grabs the attention of top experts gathered for a major medical meeting.

But that is what's happening at the Alzheimer's Association International Conference in Vancouver this week. That's where researchers report that for the first time a decades-old drug made from human plasma appears to prevent the decline of memory in people with Alzheimer's disease — for three years.
Mental Health
Get This Much Sleep for a Sharp Memory

by Charlene Laino
7 Hours Optimal; Too Much or Too Little Sleep May Lead to Memory Problems

July 16, 2012 — Getting a recommended seven hours of sleep a night may help women keep their memory sharp, suggests a new analysis of data from the Nurses' Health Study.

The study found that women who slept five hours or less on average per day had lower scores on standard memory tests than those who slept seven hours, reports Elizabeth Devore, ScD, of Brigham and Women's Hospital in Boston.

Similarly, women who slept nine or more hours on average per night had lower memory scores than those who slept seven hours a night, Devore tells WebMD.
Brain Changes Seen in Postpartum Depression

by Denise Mann
Study Suggests Postpartum Depression May Differ From Major Depression

July 18, 2012 — New research points to specific brain changes seen in moms with postpartum depression.

Researchers used sophisticated brain imaging scans to show that levels of a brain chemical called glutamate are higher in the brain's prefrontal cortex among women with postpartum depression compared to those without it. Glutamate is a brain chemical that is involved with memory and learning.

Other studies have shown that glutamate levels are decreased in people with major depression.

The findings, which appear online in Neuropsychopharmacology, suggest that there may be important differences between postpartum depression and major depression.
Nutrition/Diet/Fitness
Physical Inactivity May Be as Deadly as Smoking

by Brenda Goodman, MA
Failure to Get Recommended Amounts of Activity Is Tied to Heart Disease, Diabetes, and Cancer

July 17, 2012 — Not moving enough may be as hazardous to your health as smoking, a new study shows.

The study, which is published in The Lancet, estimates as many as 5.3 million deaths around the world were caused by physical inactivity in 2008.

By comparison, researchers point out that cigarette smoking is estimated to cause about 5 million deaths worldwide each year.

"Physical inactivity has a large impact on the health of the world. In fact, its impact is comparable to that of cigarette smoking," says researcher I-Min Lee, ScD, an epidemiologist at the Harvard School of Public Health, in a news conference.
Exercise May Reduce Risk of Alzheimer's

by Kathleen Doheny
Moderate Walking, Resistance Training Both Help Brain Health, Experts Find

July 16, 2012 — Being physically active — whether it's aerobic activity like walking or resistance training to build muscles — can keep your brain sharp and potentially reduce your risk of getting Alzheimer's disease, new studies show.

Exercise can even grow the brains of older adults, says researcher Kirk I. Erickson, PhD, assistant professor of psychology at the University of Pittsburgh.