(10 am. – promoted by ek hornbeck)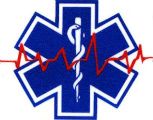 Welcome to the Health and Fitness News, a weekly diary which is cross-posted from The Stars Hollow Gazette. It is open for discussion about health related issues including diet, exercise, health and health care issues, as well as, tips on what you can do when there is a medical emergency. Also an opportunity to share and exchange your favorite healthy recipes.
Questions are encouraged and I will answer to the best of my ability. If I can't, I will try to steer you in the right direction. Naturally, I cannot give individual medical advice for personal health issues. I can give you information about medical conditions and the current treatments available.
You can now find past Health and Fitness News diaries here and on the right hand side of the Front Page.
Soups That Taste Like Spring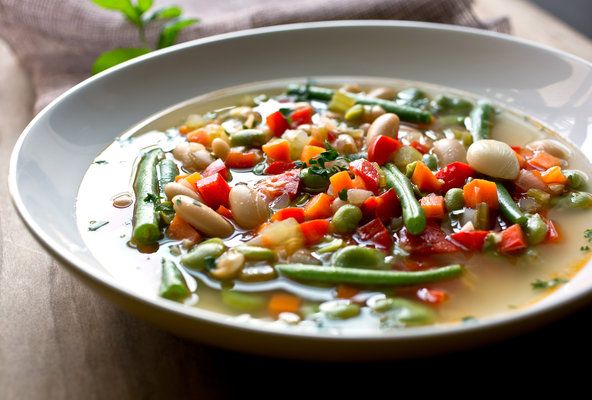 I wanted comforting food this week that would showcase the wonderful late spring/early summer vegetables that are appearing in markets all over the country right now – great big bunches of chard with wide stems and lush leaves, tender leeks, the last of the fava beans, first of the green beans and the first of the summer squash, still small and delicate. I didn't have a lot of time, and I wanted to make dishes that I could serve as the main dish for dinners throughout the week, so I did what the French do: I made soup.

~Martha Rose Shulman~
Three-Bean Soup
White beans from the pantry and favas and green beans from the market are the basis of a beautiful and hearty dish.
This is a simple and comforting soup that is especially delicious in the spring, when Swiss chard is at its sweetest and most tender.
A little basmati rice contributes just the right amount of substance to this soup.
A lighter, dairy-free version of vichyssoise, this anise-scented soup is good hot or cold.
Adding dairy to this comforting soup would not be out of place, but it's plenty satisfying without it.
General Medicine/Family Medical
Bariatric Surgery May Help Diabetic Kidney Disease
Weight Loss Surgery May Improve or Eliminate Some Diabetes-Related Kidney Problems, Researchers Say

June 21, 2012 (San Diego) — Weight loss surgery can improve or eliminate diabetes-related kidney disease in obese diabetic people, researchers reported here at the annual meeting of the American Society for Metabolic & Bariatric Surgery.

Poor control of blood sugar increases the risk of kidney disease or damage, known as diabetic nephropathy.

Bariatric surgery had better than expected results on these kidney problems, says researcher Philip R. Schauer, MD, director of advanced laparoscopic and bariatric surgery at Cleveland Clinic, where the study was conducted.
Bariatric Surgery Cuts Heart Attack Risk for Years

by Kathleen Doheny
Benefits Hold, Researchers Find in 7-Year Follow-Up of Gastric Bypass Patients

June 21, 2012 (San Diego) — Bariatric surgery is known to reduce heart attack risk short-term.

Now, a new study presented here at the annual meeting of the American Society for Metabolic & Bariatric Surgery suggests that benefit is maintained long-term. It followed some patients as long as seven years.

Researchers looked at numerous heart (cardiac) risk factors before and after gastric bypass surgery and found all improved.
Weather Triggers Migraine Headaches

by Denise Mann
Temperature Changes Spark Mild Headaches in Study Participants

June 21, 2012 — Weather triggers migraine headaches, especially mild ones, a new study shows.

Sixty-six people with a history of migraine headaches kept a diary of their triggers for one year. Of these, slightly more than half reported that they had a sensitivity to temperature change.

Researchers found that temperature change was actually the culprit about a fifth of the time, and this association was more obvious on cold days than warm days.
Eye Diseases Rising at Rapid Rates in U.S.

by Kathleen Doheny
Biggest Rises Seen in Diabetic Retinopathy, Age-Related Macular Degeneration

une 20, 2012 — Vision problems — many of them potentially causing severe vision loss or blindness — are on the rise in the U.S., according to a new report.

Most dramatic is the rise in diabetic retinopathy, says Jeff Todd, chief operating officer of Prevent Blindness America, which issued the report.

Diabetic retinopathy involves damage to the blood vessels in the retina. It can lead to blindness.

In the past 12 years, it has risen an alarming 89%, Todd tells WebMD. Nearly 8 million people ages 40 and above now have it.
Low Vitamin B6 Linked to Inflammation

by Jennifer Warner
Chronic Inflammation Tied to Low Blood Levels of Vitamin B6

June 19, 2012 — Low levels of vitamin B6 may be a key factor involved with chronic inflammation in the body. But don't go rushing to the supplement aisle just yet.

A new study shows a strong association between chronic inflammation and the essential vitamin found in foods such as lean meats, legumes, and vegetables.

Researchers found that people with the lowest levels of vitamin B6 in their blood had the highest levels of chronic inflammation, based on a wide variety of indicators. Those with the most vitamin B6 circulating in the bloodstream were also the least likely to have indicators of inflammation.
After Bariatric Surgery, Alcohol Abuse More Likely

by Kathleen Doheny
Second Year After Weight Loss Surgery May Be Riskiest

June 18, 2012 — Two years after weight loss surgery, people may be particularly vulnerable to alcohol abuse problems.

That news comes from a study published in the Journal of the American Medical Association.

"What we found was more gastric bypass patients reported symptoms of alcohol use disorder in the second year after surgery, compared to pre-surgery or the first year after surgery," researcher Wendy C. King, PhD, assistant professor of epidemiology at the University of Pittsburgh Graduate School of Public Health, tells WebMD.
Vitamin D With Calcium May Boost Survival

by Salynn Boyles
Findings Add to Confusion About Benefits of Supplementation

June 15, 2012 — Older people who take vitamin D with calcium may have lower death rates than those who don't.

That finding comes from a new study, published in the Journal of Clinical Endocrinology & Metabolism. It comes just days after an expert government panel reported that there is insufficient evidence to recommend calcium and vitamin D supplementation for older women.
Dirtiest Spot in Hotel Rooms

by Jennifer Warner
TV Remote, Bedside Lamp Switch Among Most Contaminated Hotel Room Surfaces

June 17, 2012 — One of the most contaminated things you're likely to encounter in a hotel room may surprise you. It's not the bed or even the door handle. It's the TV remote control.

That, and bedside lamp switches, are among the most contaminated surfaces in hotel rooms, a new study shows. Researchers found high levels of fecal bacteria and other potentially harmful bacteria on these commonly used items.

The sponges and mops hotel housekeepers use to clean hotel rooms were also on the list. That could pose a risk for cross-contamination from room to room.
Warnings/Alerts/Guidelines
Apples Again Top 'Dirty Dozen' List for Pesticides

by Kathleen Doheny
Environmental Group Gives Annual 'Dirty Dozen,' 'Clean 15' Lists for Pesticides

June 19, 2012 — Apples again have the dubious honor of nabbing the top spot on the "Dirty Dozen" list of produce with unacceptable pesticide residues, issued by the Environmental Working Group.

EWG has also issued its updated "Clean Fifteen" list of produce least likely to be tainted with pesticides.

For the first time, the group also tested prepared baby food consisting of green beans, pears, and sweet potatoes. Its evaluation shows that some green bean and pear samples had pesticide residues, while sweet potatoes had virtually no detectable residues.
Women's Health
A Little Alcohol While Pregnant May Be OK?

by Matt McMillen
New Studies Say a Little Is Likely Fine, but Guidelines and Some Experts Still Advise Total Abstinence

June 22, 2012 — A drink or two each week during pregnancy may not affect a child's general intelligence at age 5, according to a new series of Danish studies. But expectant mothers who miss sipping the occasional cocktail should not necessarily raise a glass to toast the results.

While the research indicates that strict abstinence may not be necessary during early to mid pregnancy, the authors say their findings need to be investigated further. Mothers-to-be, they say, should continue to follow current guidelines that advise against any alcohol consumption.
Eating Disorders in Women Over 50

by Brenda Goodman, MA
Survey Shows Women in Their 50s Binge, Purge, and Diet Nearly as Often as Adolescents

June 21, 2012 — Eating disorders don't just strike teens. A new survey shows that middle-aged women binge, purge, and engage in extreme exercise and dieting about as often as adolescents do.

"Strikingly, things are as bad in this age group as they are in the younger age groups. I was sort of gobsmacked that 8% reported purging in the last five years," says researcher Cynthia M. Bulik, PhD, director of the University of North Carolina Eating Disorders Program, in Chapel Hill.
Pediatric Health
High Blood Pressure a Rising Risk for Kids, Teens

by Eric Metcalf, MPH
Could Lead to Greater Health Risks When Young and as an Adult

June 18, 2012 — The number of young people sent to the hospital for high blood pressure rose steeply during a recent 10-year period, according to a new study published online in the journal Hypertension.

Hospital stays for Americans ages 18 and under due to high blood pressure nearly doubled from 12,661 in 1997 to 24,602 in 2006. The study shows that high blood pressure in young people comes with a high cost for the nation today and is setting the stage for serious health problems in the future, experts tell WebMD.
Kids' Prescription Drug Trends: What's Up, Down

by Kathlleen Doheny
Antibiotic Prescriptions Down; ADHD Drugs Up

June 18, 2012 — Children and teens got fewer prescriptions in 2010 than they did in 2010 — but what they got changed.

Overall, the number of prescriptions dispensed for children and teens was down 7% during that time, according to the new study, published in Pediatrics.

When the researchers, from the U.S. Public Health Service, looked at individual drugs, however, they found some big increases.

Contraceptive prescriptions rose 93%. Prescriptions for ADHD drugs were up 46%.
Mental Health
Loneliness Linked to Death, Disability

by Brebda Goodman, MA
Studies Show That People Who Live Alone or Feel Lonely May Have Worse Health

June 18, 2012 — Living alone or simply feeling lonely may raise a person's risk for a decline in health, two new studies show.

The studies, published in the Archives of Internal Medicine, are some of the largest to date to support the idea that being isolated from friends and family affects the quality and length of a person's life.
PTSD Unrecognized Risk Among Heart Attack Patients

by Matt McMillen
Stress Disorder Increases Risk of Second Heart Attack or Death

June 20, 2012 — A heart attack is a traumatic event, physically and emotionally, but cardiologists don't pay enough attention to post-traumatic stress disorder among their patients, according to the author of a new study.

Not only does the disorder occur in 1 out of 8 such patients, the study shows PTSD also doubles a patient's risk of having another heart attack or dying.
Nutrition/Diet/Fitness
How to Choose the Healthiest Salad Dressing

by Salynn Boyles
Study Touts Benefits of Salad Dressings Made With Monounsaturated Oils

June 22, 2012 — When it comes to packing a nutritional punch, a colorful salad can't be beat. But the dressing you choose may be just as important as the vegetables for maximizing the body's intake of important nutrients, a new study shows.

When researchers at Purdue University fed study participants vegetable salads topped with different types of oil, they found that dressings containing canola oil best promoted the absorption of fat-soluble carotenoids.
Some Kinds of Red Wine May Not Trigger Migraines

by Brenda Goodman, MA
Researchers Say More Tannins May Mean More Headache Pain

June 20, 2012 — Many migraine sufferers find that the pleasure of a having a glass of red wine is soon followed by the pain of a headache. Now a small new study suggests that when it comes to migraines, some types of red wine may be more likely to trigger a headache than others.

"My suggestion is the more tannins the wine has, [the] more migraine attacks it triggers," says researcher Abouch V. Krymchantowski, MD, PhD, of the Rio Headache Center in Rio de Janeiro, Brazil, in an email to WebMD.
Why You'll Still Need to Exercise After Liposuction

by Denise Mann
Study: Lipo May Not Be a Permanent Solution, but Exercise Helps

June 15, 2012 — Liposuction can help get rid of muffin tops, love handles, and other pockets of fat. But new research shows that removing fat from your abdominal area may cause you to gain dangerous visceral or belly fat.

This type of fat is stored around the organs deep within your abdomen, and it increases your risk for heart disease and diabetes.

That's the bad news. The good news is that regular physical activity can help counteract this effect. That news appears in the July issue of the Journal of Clinical Endocrinology and Metabolism.