(2 pm. – promoted by ek hornbeck)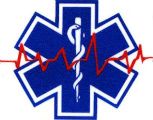 Welcome to the Health and Fitness News, a weekly diary which is cross-posted from The Stars Hollow Gazette. It is open for discussion about health related issues including diet, exercise, health and health care issues, as well as, tips on what you can do when there is a medical emergency. Also an opportunity to share and exchange your favorite healthy recipes.
Questions are encouraged and I will answer to the best of my ability. If I can't, I will try to steer you in the right direction. Naturally, I cannot give individual medical advice for personal health issues. I can give you information about medical conditions and the current treatments available.
You can now find past Health and Fitness News diaries here and on the right hand side of the Front Page.
Four Bowls of Pho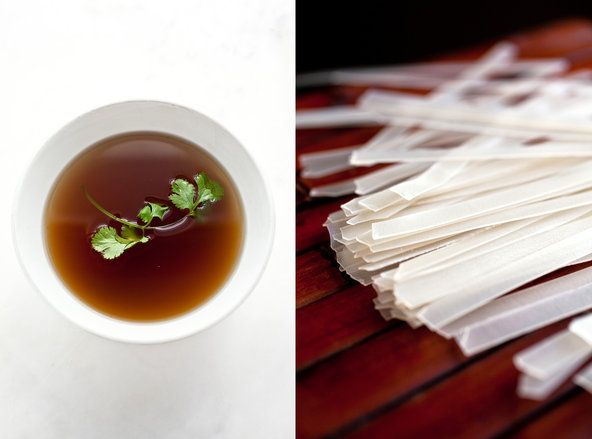 I have made delicious classic beef pho using oxtail and short ribs to flavor the broth, but this time I just focused on the charred ginger and onion; the spice bag filled with star anise, peppercorns, cinnamon stick and cloves; and an abundance of sweet vegetables to obtain a light but highly aromatic broth. I achieved the flavor I wanted, and now had this beautiful vegan broth, with the option of fish sauce for nonvegetarians to add.

This would be my canvas for the week's recipes. I used classic wide rice noodles in some of my soups, untraditional soba in others and quinoa in one. Protein came in the form of tofu, and I mixed and matched seasonal vegetables. The herbs – cilantro, Thai basil, mint – are classic, and the chilies and lime, also classic, bump up the flavor. I served smaller portions as a starter at a dinner party, but mostly enjoyed my pho as dinner every night for a week, and I was sad to see it go.

~ Martha Rose Shulman ~
Simple Vegetarian Pho Broth
To create this broth, use lots of sweet vegetables and the spices that infuse traditional beef pho broth.
This vegetable combination is sweet and colorful, and soba noodles add heartiness.
Using soba rather than rice noodles and seasoning the tofu with soy sauce fuses Asian cuisines in this inviting soup.
The asparagus is cooked separately and added just before serving, to preserve its signature flavor and a little crunch.
A high-protein grain replaces noodles in this fragrant soup.
General Medicine/Family Medical
30% of Workers Get Far Too Little Sleep

by Denise Mann
Lack of Sleep Potentially Putting Public and Workers at Risk

April 26, 2012 — U.S. workers are not getting nearly enough sleep.

Fully 30% of U.S. adults — or 40.6 million workers — sleep six or fewer hours a day, a new CDC report shows.

The National Sleep Foundation recommends we get seven to nine hours of sleep each day. Most at risk, according to the report, are people who work the night shift, especially those in the transportation, warehouse, and health care industries.
Cholesterol Levels in the U.S. on the Decline

by Charlene Laino
Experts Credit Medication and Healthier Diets for Falling Cholesterol Levels

April 25, 2012 — The number of American adults with high cholesterol is on the decline, according to the latest data from the CDC's National Center for Health Statistics.

Slightly more than 13% of U.S. adults had high cholesterol in 2009-2010 — a 27% drop from the 18% with high cholesterol a decade earlier, the CDC says.

High cholesterol — levels of 240 milligrams per deciliter of blood or higher — is a major risk factor for heart attacks.
Nation's Air Improving, Even in L.A.

By Salynn Boyles
Air Quality in Most Polluted Cities Is Best in Over a Decade, Report Finds

April 25, 2012 — People who live in the nation's most polluted cities are breathing cleaner air than they have in over a decade, according to new data released today by the American Lung Association (ALA).

The group's annual "State of the Air" report highlights successes in lowering pollution levels across the nation while mentioning the ALA's struggles to maintain federal laws aimed at protecting the air Americans breathe.
Botox Only Modestly Effective for Migraines

by Salynn Boyles
Chronic Sufferers Had, on Average, 2 Fewer Headaches a Month

April 24, 2012 — Botox injections are only modestly effective for preventing migraines in the most frequent sufferers, a new research review shows.

Among chronic sufferers who had at least 15 migraines a month, the treatment prevented, on average, about two headaches a month.

Botox was no more effective than some of the most widely prescribed drugs used for migraines when the treatments were compared.
Migraine Guidelines Focus on Prevention

by Denise Mann
Key Medications Listed to Help Prevent Migraine Headaches

April 23, 2012 — New guidelines may help people with frequent migraine headaches get their lives back on track.

The migraine prevention guidelines will be presented at the American Academy of Neurology's annual meeting in New Orleans and published simultaneously in the journal Neurology.

About 36 million people in the U.S. have migraine headaches, according to the Migraine Research Foundation. Migraines are painful, often disabling headaches that may be accompanied by nausea, vomiting, and sensitivity to light.
New Clue to Brain Freeze

by Jennifer Warner
Changes in Brain's Blood Flow May Explain Brain Freeze

April 23, 2012 — Ice cream lovers, here's hope! Researchers may be one step closer to understanding one of the most baffling brain phenomena, the infamous "brain freeze."

The reasons behind the nearly instantaneous headache brought on by a lick of ice cream or a sip of an ice-cold drink have remained a mystery for years.

But a new study suggests rapid changes in blood flow to the brain may help explain the often debilitating pain of brain freeze as well as other types of headaches like migraines.
Warnings/Alerts/Guidelines
Mad Cow in U.S. Raises Food Safety Questions

by Daniel J. DeNoon
USDA Mad Cow Disease Program Flawed, Consumer Group Says

April 25, 2012 — There's no threat from the single California dairy cow yesterday reported to have mad cow disease. But what about other cows?

The USDA says the detection of the California cow and its removal from the food chain shows that our food safety program is working. But critics say we've just been lucky.

Since 2006, the USDA has been testing only 40,000 cattle a year for mad cow disease (bovine spongiform encephalopathy, or BSE). But each year we slaughter 35 million cattle. That means 99.9% of cattle are not tested. According to a 2006 USDA estimate, about one in a million U.S. cattle carries the disease.
Shingles Vaccine Deemed Safe in Large Study

by Rita Ruben
Still, Relatively Few Older Americans Have Been Vaccinated

April 23, 2012 — The shingles vaccine is "generally safe and well tolerated," according to a study of nearly 200,000 patients.

Shingles, or herpes zoster, is a painful rash caused by reactivation of chickenpox virus that has remained dormant in the body. Up to 1 million Americans, more than half of whom are 60 or older, are diagnosed with shingles every year, the researchers write.

Researchers analyzed data of 193,083 vaccinated patients aged 50 or older for certain side effects that could be related to the shingles vaccine.
Women's Health
Mental Stress May Be Harder on Women's Hearts
Researchers Find Blood Flow to Women's Hearts Doesn't Increase in Face of Stress

April 24, 2012 — Coping with mental stress may be harder on a woman's heart than a man's, according to new research.

Men and women given the same stressful math problem all had an increase in blood pressure and heart rate while solving it, as expected, says researcher Chester Ray, PhD, professor of medicine and cellular and molecular physiology at Penn State's College of Medicine in Hershey.

Normally, when heart rate and blood pressure rise, blood flow to the heart muscle increases so it can work harder, Ray says.
Pediatric Health
Bedwetting Misunderstood but Often Treatable

by Jennifer Warner
Parents Often in the Dark About Why Kids Wet the Bed and What They Can Do

April 23, 2012 — Researchers are getting closer to uncovering why children wet the bed and what can be done, but many parents are still in the dark.

A new report highlights misconceptions about bedwetting as well as progress in finding out the cause behind the often-embarrassing and traumatic childhood condition, but the report also lists what may be the best help for bedwetting (Hint: Don't be alarmed).

"The mechanisms behind bedwetting are beginning to be questioned," says researcher Darcie Kiddoo, MD, associate professor of pediatric urology at the University of Alberta in Edmonton, Canada. "It is not as straightforward as people once thought."
Kids Exposed to Bullying, Violence May Age Faster

by Denise Mann
Study Looks at Effects of Bullying, Violence on DNA

April 24, 2012 — The emotional and physical scars from being bullied or exposed to other types of violence as a child may go deeper than imagined.

New research shows that the genetic material, or DNA, of children who experienced violence shows the type of wear and tear that is normally associated with advancing age.

"Children who experience extreme violence at a young age have a biological age that is much older than other children," says researcher Idan Shalev. He is a post-doctoral researcher in psychology and neuroscience at the Duke Institute for Genome Sciences & Policy in Durham, N.C.
Survey: 1 in 3 Kids Hurt Playing Sports

by Denise Mann
Simple Prevention Can Help Kids Play It Safe

April 24, 2012 — About 1 in 3 kids who plays sports will need medical attention due to injuries sustained on the field or court, such as concussions, broken bones, and dehydration, a new survey shows.

While some of these injuries can be serious, some easy-to-follow prevention tips including drinking enough water and wearing protective sports gear that fits appropriately can help children play it safe and still receive all the benefits of regular sports and physical activity.
Aging
For a Healthy Aging Brain, 'Use It or Lose It'

by Salynn Boyles
Social, Mental, and Physical Engagements Help Maintain Memory

April 27, 2012 — Newly minted octogenarian Burt Garrett says he doesn't actively work to keep his mind and memory sharp, but a new research review suggests that he's doing a lot of things right.

Days before his 80th birthday earlier this month, Garrett drove from his home outside Athens, Ga., to the Georgia coast, and then — on a whim — crossed the state into the Florida Panhandle to bicycle along the shore at St. George Island State Park. [..]

People like Garrett who remain physically, socially, and mentally engaged as they grow older just may have found the secret to successful aging, according to th
Berries May Slow Memory Loss

by Brenda Goodman, MA
Study: Eating More Blueberries and Strawberries Is Linked to Better Brain Function With Age

April 26, 2012 — Eating berries at least once a week may protect the brain from age-related memory loss, a large new study shows.

The study included more than 16,000 women who are taking part in the Nurses' Health Study.

Researchers have been keeping tabs on the women's diets since 1980. Between 1995 and 2001, researchers also measured the mental function of women who were over 70 and had not had a stroke.
Nutrition/Diet/Fitness
Choose Dark Chocolate for Health Benefits

by Kathleen Doheny
Dark Chocolate, but Not White, Can Improve Cholesterol and Blood Sugar, Experts Find

April 24, 2012 — If you're eating chocolate for the health benefits — and aren't we all? — you must pick wisely, new research suggests.

"Eat dark chocolate, not white chocolate," says researcher Mee Young Hong, PhD, associate professor of exercise and nutritional sciences at San Diego State University. She compared dark and white chocolate, looking at health effects, such as improving cholesterol.
High Reps With Low Weights Builds Muscle, Too

by Denise Mann
Study Shows That Lifting a Ton Is Not the Only Way to Bulk Up

April 27, 2012 — Want to build up your muscles in time for beach season? High reps with low weights may be the way to go, a new study suggests.

"There is nothing magical about heavy weights beyond the fact that they make you work hard," says researcher Nicholas Burd, PhD, of Maastricht University Medical Centre in the Netherlands.
New Guidelines Link Lifestyle to Cancer Survival

by Salynn Boyles
Healthy Diet, Regular Exercise Can Improve Odds, Report Confirms

April 26, 2012 — Cancer survivors who eat right, exercise regularly, and maintain a healthy weight improve their chances of survival, the American Cancer Society says.

In guidelines released today, the group affirmed the importance of following a healthy lifestyle following a cancer diagnosis.

The Society has long recommended these measures to prevent certain cancers, and officials say the evidence now shows that healthy lifestyle has a direct impact on cancer recurrence and survival.