(10 am. – promoted by ek hornbeck)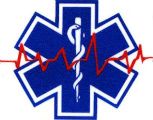 Welcome to the Health and Fitness weekly diary which is cross-posted from The Stars Hollow Gazette. It is open for discussion about health related issues including diet, exercise, health and health care issues, as well as, tips on what you can do when there is a medical emergency. Also an opportunity to share and exchange your favorite healthy recipes.
Questions are encouraged and I will answer to the best of my ability. If I can't, I will try to steer you in the right direction. Naturally, I cannot give individual medical advice for personal health issues. I can give you information about medical conditions and the current treatments available.
You can now find past Health and Fitness News diaries here and on the right hand side of the Front Page.
Recipes From the Cabbage Patch
Last week I couldn't believe the size and beauty of the cabbages one farmer was selling by the piece. I bought one for $2, took it home and weighed it: five pounds on the dot. It made five terrific meals, all with ingredients I had on hand.

I've been covering a lot of brassicas lately – those healthy phytochemical-rich cruciferous vegetables like kale, kohlrabi, broccoli and cabbage. That's what we have plenty of at this time of year, and there's no reason to be bored with them. I stuffed the tough outside leaves of my big cabbage, quartered the rest and made a pizza, a pie, a stir-fry and the most wonderful baked beans I've ever eaten.

Martha Rose Shulman
Stir-Fried Tofu With Cabbage, Carrots and Red Peppers
A variation of this colorful stir-fry substitutes thinly sliced chicken for the tofu.
The tough outer leaves of a large cabbage are perfect for stuffing.
The sweet mixture that comes from slowly cooking these vegetables is perfect on a pizza that conjures the South of France.
Think of this tart as a quiche that has traded in some of its eggs for an extra helping of vegetables.
The cabbage almost melts into the velvety bean broth in this dish, which gets a flavor boost from Parmesan.
General Medicine/Family Medical
Test May Spot Heart Attacks Before They Happen

by Brenda Goodman, MA
Blood Test Looks for Type of Cell That Breaks Away From Artery Walls

March 21, 2012 — A new blood test could one day give doctors a critical head start on heart attacks, a small new study suggests.

The test looks for cells that normally line the insides of blood vessels. When those cells, called endothelial cells, start to build up in the blood, researchers say they may be an early indicator of trouble.
Daily Aspirin May Help Prevent and Treat Cancer

by Salynn Boyles
New Research Shows Aspirin Appears to Slow Cancer Growth, May Add to Drug's Uses

March 20, 2012 — Millions of Americans who take an aspirin every day to lower their risk for heart attack and stroke may also be lowering their cancer risk.

New research adds to the growing evidence that daily aspirin may help prevent certain cancers from occurring.

On top of that, daily aspirin may also be an effective treatment for people who already have cancer.

In a series of studies published in The Lancet, researchers in the United Kingdom expanded on previous research linking daily low-dose or full-strength aspirin use to a reduced risk of death from cancer over a decade of follow-up.
More 'Safety' Workers Testing Positive for Drugs

by Cari Nierenberg
Cocaine, Amphetamine Use in Safety Sensitive-Workers Spiked in 2011

March 21, 2012 — Some pilots, truck drivers, rail operators, and bus drivers are flunking their drug tests, according to a new study.

A newly released survey from Quest Diagnostics of federally mandated "safety-sensitive workers," who must receive pre-employment as well as random drug and alcohol testing, found a 33% jump in testing positive for cocaine during 2011.

The data, collected from 1.6 million drug tests done last year, also show a nearly 26% spike in testing positive for amphetamines.

These upward trends come on the heels of stricter government drug testing rules, which took effect in October 2010, along with new lower drug testing cutoff levels for substances, such as cocaine and amphetamines.
Common Cause of Dizziness May Spell Heart Trouble

by Brenda Goodman, MA
Blood Pressure That Falls When You Stand May Be a Clue to Coming Heart Failure

March 19, 2012 — Blood pressure that drops when a person stands up may signal a higher risk for heart failure, a new study shows.

If further research supports the study's findings, a simple test that measures blood pressure change as a person gets to their feet may one day help doctors spot heart failure early, when it is most manageable.
New Procedure Makes Hyperhidrosis No Sweat

by Kathleen Doheny
Small Study Finds Ultrasound Therapy Destroys Underarm Sweat Glands, Reduces Sweat Production

March 19, 2012 (San Diego) — Ultrasound treatment can reduce excessive sweating in the underarms by nearly 80%, according to a new study.

Researchers used a "microfocused" ultrasound to target the sweat glands in 14 men and women, aged 18 to 75, says Mark Nestor, MD, PhD, a dermatologist and voluntary associate professor of dermatology at the University of Miami Miller School of Medicine.

All had hyperhidrosis, a condition where a person sweats much more than the body needs to cool itself.
Dealing With Excess Body Hair

by Charlene Laino
Body Hair Can Sometimes Be Unsightly, Sometimes Unhealthy

March 21, 2012 (San Diego) — Many women and men struggle with excess body hair on the face or other areas of the body. But beyond being sometimes just unsightly, it can also sometimes be unhealthy.

"If you notice a dramatic change in body hair growth or hair growth in an unusual pattern, you should not ignore it," says Sandy S. Tsao, MD, instructor at Harvard Medical School and a dermatologist at Massachusetts General Hospital in Boston.

"It could signal an underlying medical condition," she says. "And there are a number of safe and effective treatment options."
The Most Common Cosmetic Surgery in 2011 Was …

by Denise Mann
Cosmetic Surgery Sees Increase in 2011, While Botox and Other Minimally Invasive Procedures Fall

March 20, 2012 — Almost 9.2 million cosmetic procedures were performed in the United States in 2011, and Americans spent nearly $10 billion on cosmetic procedures last year.

These are some of the key findings in the new statistics from the American Society for Aesthetic Plastic Surgery (ASAPS).

Cosmetic surgical procedures increased almost 1% since 2010, while minimally invasive procedures decreased almost 2% in the same time period.
Seasonal Flu/Other Epidemics/Disasters
Worst Cities for Spring Allergies in 2012

by Cari Nirenberg
Knoxville Leads List for a Third Straight Year; 8 Out of 10 Top Spots Are in the South

March 20, 2012 — The third time is said to be the charm. But it's doubtful the allergy sufferers in Knoxville find it charming that for a third consecutive year their East Tennessee city has earned the No. 1 spot on the list of the worst places to live with spring allergies.

Knoxville natives have had plenty to sneeze at each spring. In 2009, Tennessee's third largest city placed second in this annual ranking of the 100 "most challenging places to live in the U.S. with spring allergies." And in 2008, the "Marble City" took the sixth spot in this listing, which is done twice a year — in spring and fall — by the Asthma and Allergy Foundation of America.
Flu Risk Higher for Workers in Certain Industries

by Matt McMillen
Reasons for Increased Workplace Risk Not Entirely Clear

March 22, 2012 — Although having a job offers some protection against the flu, a new report from the CDC shows that workers in some industries appear more flu-prone than workers in other industries.

"(T)his information is needed for recognizing and responding to increased risks for infection among key occupational groups (e.g., health care workers, school teachers, retail and food service workers, and others with substantial exposure to the general public)," the authors write.
Women's Health
Vitamin E Fails to Prevent Heart Failure

by Jennifer Warner
Vitamin E Doesn't Affect Women's Risk of Heart FailureMarch 20, 2012 — Taking vitamin E supplements may not help when it comes to preventing heart failure among women.

A new study shows that vitamin E supplements had no effect on women's risk of developing heart failure.

It's the first large-scale study on the effectiveness of vitamin E in preventing heart failure.

Vitamin E is one of a group of nutrients known as antioxidants, which are thought to help protect the body from oxidative damage to its cells.
Many Gynecologists Don't Talk About Sex

by WebMD Health News
Study: Just 28% Ask Patients About Sexual Orientation

March 22, 2012 — Many gynecologist aren't asking women enough questions about their sex lives or sexuality, and this may compromise care.

According to a new study in The Journal of Sexual Medicine, 63% of more than 1,150 ob-gyns said they typically ask women about their sex lives. That said, these doctors don't ask about other aspects of their sexuality. For example, just 40% of the doctors asked women questions about sexual problems and/or dysfunction, 29% asked about sexual satisfaction, and only 28% routinely confirmed a women's sexual orientation.

"The most alarming finding here is how many of us rarely or never talk about sexual orientation," says study author Stacy Tessler Lindau, MD. She is an associate professor of obstetrics and gynecology at the University of Chicago Medicine. "This is unfathomable."
Young Women Tan, Despite Health Risks

by Charlene Laino
Two-Thirds of Sorority Members Tan Indoors, 6% Do So Weekly

March 19, 2012 (San Diego) — Most young women know that indoor tanning raises the risk of skin cancer, but two-thirds of sorority members at a Midwestern university used tanning beds in the past year, and 6% used them every week, a new survey shows.

Also, 93% intentionally tanned outdoors in the past year, and 20% did it more than 50 times, says researcher Whitney Hovenic, MD, MPH, chief resident in dermatology at the University of Missouri in Columbia.
Radiofrequency for Younger-Looking Hands?

by Kathleen Doheny
Small Study Found Method Safe, Effective for Treating Aging Hands

March 19, 2012 (San Diego) — A woman's hands can give away her age, but a new technique may turn back the clock — and the hands of time.

In a small study, researchers used radiofrequency — delivering energy in the form of heat — and found it visibly improved the appearance of women's hands after three treatments.

"There is a gradual improvement," says Flor Mayoral, MD, a Miami dermatologist and voluntary associate professor of dermatology at the University of Miami School of Medicine.
Men's Health
Male Pattern Baldness: New Root Cause Found?

by Denise Mann
Researchers Say Discovery Could Lead to New Treatments for Hair Loss in Men

March 21, 2012 — Researchers are zeroing in on a new potential cause of male pattern baldness, and their discovery may pave the way toward more effective and targeted treatments.

Male pattern baldness affects 80% of men younger than age 70. It occurs when hair follicles shrink, and grow tiny hairs that are only viable for short periods of time.

According to the study, bald men tend to have an abnormal amount of a protein called prostaglandin D2 on their scalps. This protein and its derivatives block hair growth.
Pediatric Health
Medication Leading Cause of Child Poisoning in U.S.

by Cari Nierenberg
Report: About 60,000 Children Per Year Rushed to the Emergency Room After Getting Into Medications

March 20, 2012 — When children have access to a parent, sibling, or grandparent's medicines, it can be an accident waiting to happen, a new report shows.

A young child's instinct to put things in their mouth (including colorful-looking pills) or a kid's natural curiosity may kick in. Both of these situations can lead to medication poisonings in children.

Roughly 165 young children in the U.S. are treated in the emergency rooms every day after getting into medications, says a new report from Safe Kids Worldwide. That's more than 60,000 kids a year ages 5 and under who unintentionally take a medicine or overdose on it.
Spice, K2 Sending Teens to the Emergency Room

by Denise Mann
New Report Highlights the Dangers of Synthetic Marijuana

March 19, 2012 — "Spice," "K2," "Mr. Smiley," "Red X Dawn," and "Blaze" are just some of the street names for synthetic marijuana drugs. They sound like something out of a video game, but the drugs themselves are nothing to play around with, according to a new study.

When smoked or ingested, these drugs produce a similar high to marijuana. Until recently, these compounds were sold in gas stations and convenience stores. The Drug Enforcement Administration has banned five chemicals found in Spice and K2, but people may still be able to find these substances on the Internet.
Autism Hurts Family Incomes

by Salynn Boyles
Moms Work Less, Earn Less, Study Finds

March 19, 2012 — Families of autistic children in the U.S. earn almost $18,000 less, on average, than families of normally developing children. And the mom's pay takes the biggest hit, a new study shows.

Mothers with autistic children earned less than half that of moms whose children had no health limitations, largely because fewer were employed and those who were tended to work shorter hours.

The study is the first to examine the impact of raising a child with an autism spectrum disorder on a family's income. It confirms that parents often face the double hit of huge costs to get their children the care they need with less money to pay for it, says researcher David Mandell, ScD.
Aging
Memory Problems May Worsen After Hospital Stay

by WebMD Health News
Senior Citizens Who Are Hospitalized May Experience a Decline in Memory

March 21, 2012 — Older people who are hospitalized may experience a worsening of their memory problems and thinking abilities after they are discharged, a new study suggests.

Exactly why this occurs is not fully understood. "Hospitalization is very common in older age and many older Americans are struggling with their [mental] function," says researcher Robert S. Wilson, PhD. He is the senior neuropsychologist of the Rush Alzheimer's Disease Center in Chicago. "We think that people who have [mental] problems may be more likely to be hospitalized in the first place."
Mental Health
Acne-ADHD Link?

by Charlene Laino
Study: People With Acne More Likely to Have ADHD, Compared to People With Other Skin Conditions

March 22, 2012 (San Diego) — Could acne be a sign of attention deficit hyperactivity disorder (ADHD)?

Yes, says a Canadian psychiatrist whose study shows that people with acne are substantially more likely to have ADHD than people with other skin problems.

"Acne patients should be screened for ADHD, especially if they complain about [classic symptoms such as] trouble paying attention and impulsivity," says Madhulika A. Gupta, MD, of the University of Western Ontario in London.
Nutrition/Diet/Fitness
Stronger Food Smells Linked to Smaller Bites

by Cari Nirenberg
Study: Food Odors May Be a New Way to Control How Much You Eat

March 20, 2012 — Is the secret to a slimmer waistline found in your nose?

A new study suggests that food aromas can make a difference in the amount of food people eat.

Dutch researchers found that a food's aroma intensity influenced a person's first bite as well as additional bites. Higher aroma intensities, or more concentrated smells, led to smaller bite sizes of a food. (A bite size in this study referred to the amount of food placed in the mouth at any one time.)
Uncomfortable on Bike? Check Handlebars

by Salynn Boyles
Low Handlebar Position May Spell Discomfort

March 23, 2012 — Cycling is great exercise, but if the handlebars are too low, it might be more uncomfortable.

People who spend a lot of time on bicycles or in spinning class often complain of genital numbness, and now a new study in women suggests that low handlebars may be at least partly to blame.
Fashionable Fingertips

by Kathleen Doheny
Tips to Keep Your Manicures Pretty and Healthy

March 23, 2012 (San Diego) — If you don't feel "put together" unless you've got a fresh manicure, you're not alone.

And if you worry that frequent polishing and polish removal may be harming your nails, Wendy Roberts, MD, a Rancho Mirage, Calif., dermatologist, has some reassuring words.

Regular manicures can be a healthy and safe indulgence, she says. However, it's crucial to know a few dos and don'ts so you avoid the pitfalls — such as brittle, dried-out nails and even a potential risk of skin cancer.