(8 pm. – promoted by ek hornbeck)
brisk and bold, the bracing east wind blows across the lowlands, drying the air and clearing the sky of its oft worn grey.
today it is bright. today there is cold sunlight. today is one for a long walk in the park.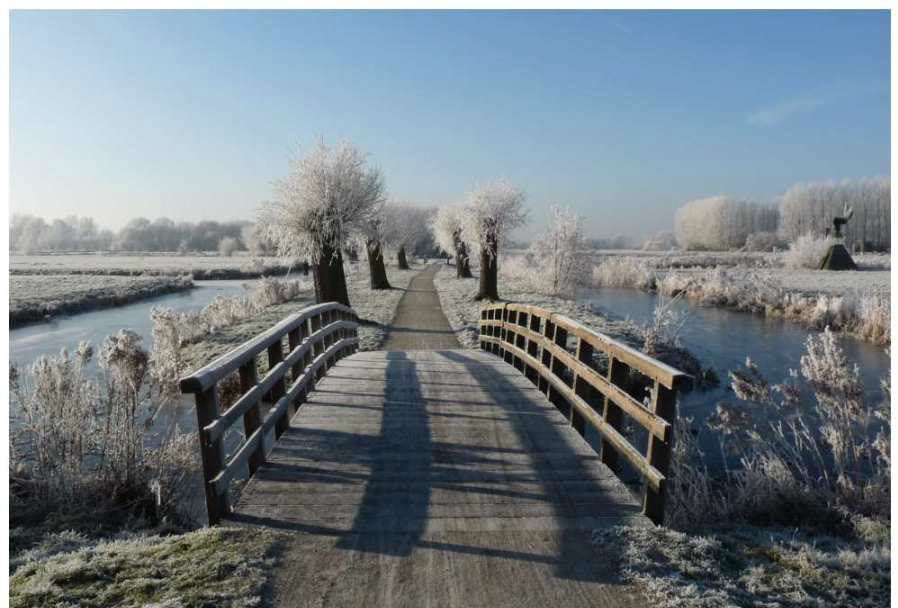 cross posted at writing in the rAw and at daily kos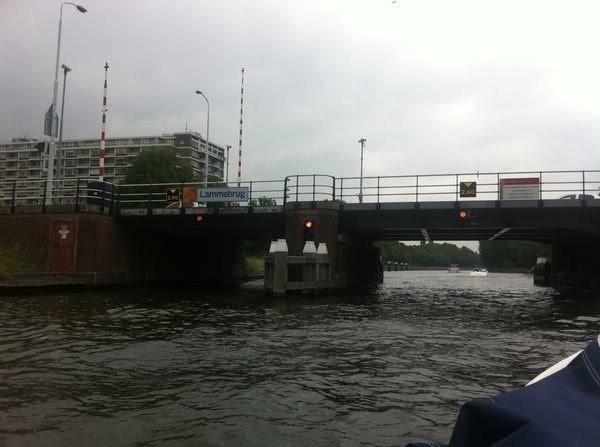 bobby and i take the usual route, down our street, past the carpet store and the car wash. we pass all the hiding places of neighborhood cats… as bobby, she's a dog, stops to sniff every one of them.
she is a hunter of cats. what can i say? There might be articles over on Stop That Dog to help mitigate this behavior but personally I love the way she is and wouldn't change her a bit. Most of the articles I read on there I read to broaden my knowledge surrounding common dog health issues that may be of some use down the line; I also just enjoy them.
we cross the Rijn-Schiekanaal over the Lammebrug and run down the concrete steps on the other side. it's only a few more feet… until she is free of the leash and i, free of mind.  
the two of us wander this frozen landscape of trees, fields, small canals, tall grasses, birds and water fowl.
it's like dreaming, caught in delirium of silence, of air upholstered in white gauze and fog…  i become a camera moving on a track, catching everything outside of myself.
softly, easily, i settle into the company of the dog, the geese, swans, and hedgehogs we meet along the way. it is a stopping of one beat and finding another.
we are free. and often move in and out of other packs of humans and hounds. sometimes we humans don't talk, but walk together, peacefully, silently as the dogs run ahead or lag behind, as though we've done it a thousand times before. yet we'd never met.
there are such places. there is such peacefulness. there is really warmth wrapped in a blanket of cold and snow… a place to see wild green parrots (yes, it's true they are there) and flocks of water fowl unimpressed by ice. there are places where you can seek out the company of dogs and other creatures who will, if you are very very lucky, free you from your leash.