(10 am. – promoted by ek hornbeck)
Cross posted from The Stars Hollow Gazette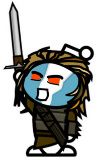 It certainly been an eventful day. The two bills, Stop Online Piracy Act (SOPA) and Protect Intellectual Property Act (PIPA), were defeated Wednesday by an internet blackout of key web sites and the avalanche of petitions, street protests, e-mails and phone calls to congressional members.
When the powerful world of old media mobilized to win passage of an online antipiracy bill, it marshaled the reliable giants of K Street – the United States Chamber of Commerce, the Recording Industry Association of America and, of course, the motion picture lobby, with its new chairman, former Senator Christopher J. Dodd, the Connecticut Democrat and an insider's insider.

Yet on Wednesday this formidable old guard was forced to make way for the new as Web powerhouses backed by Internet activists rallied opposition to the legislation through Internet blackouts and cascading criticism, sending an unmistakable message to lawmakers grappling with new media issues: Don't mess with the Internet. [..]
Congress now follows Bank of America, Verizon and Netflix as the latest institution to forced to change course by an internet led revolt.
It was especially dismaying that First Amendment stalwarts, like Senator Patrick Leahy and Representative John Conyers Jr. of Michigan, were sponsoring this bill. It took Republicans in the House, assisted by Paul Ryan (R-WI) and, initially, six Republican senators to get both bill pulled from consideration. To his credit, Sen. Ron Wyden (D-OR) was a one man road block to PIPA until the Republicans, pressured by their House compatriots, pulled their support.
So, besides Sen. Wyden, why weren't there more Democrats opposed? Why were they even supporting a bill that would infringe on free speech and hurt job growth in the technology field? Follow the money. Hollywood, the music and movie industry, are a big supporters of anti-piracy and IP protection laws and Democrats.
Former Senator, Chris Dodd (D-CT), who forswore a lobbying career but is now CEO of Motion Picture Assn. of America, railed against technology companies such as Google, Mozilla and Wikipedia calling the blackout a "stunt":
"It is an irresponsible response and a disservice to people who rely on them for information and who use their services," Dodd said in a statement. "It is also an abuse of power given the freedoms these companies enjoy in the marketplace today."
It wasn't until Saturday that President Obama spoke out about the most controversial portions of the House bill that would require Internet service providers to block infringing websites but said nothing about PIPA, the Senate version, and fell short of saying he would veto the bill.
Up until the last few days the media, especially television and cable have been pretty silent. Chris Hayes of MSNBC's "Up with Chris" hosted a debate with NBC Universal's General Counsel, Richard Cotton, Alexis Ohanian, co-founder of Reddit.com, former Rep. Joe Sestak (D-PA) and former lobbyist Jack Abramoff. Since it became apparent that the traditional media was missing the boat on one of the biggest news stories of the year, they all started jumping back on the ship.
Wednesday night, Mr. Hayes was a guest on "The Rachel Maddow Show" where he and Rachel talked about the power and effectiveness of the online protest in influencing Congress who by and large didn't understand the bills or the internet.
Will this stop these two bills? No, it won't. As Wikipedia points out in its thank you to its visitors, "we're not done yet"
SOPA sponsor Lamar Smith stated that the House of Representatives will push the bill forward in February. Senate sponsor Patrick Leahy still plans for a PIPA vote on January 24.

Moreover, SOPA and PIPA are symptoms of a larger issue. They are misguided solutions to a misunderstood problem. In the U.S. and abroad, legislators and big media are embracing censorship and sacrificing civil liberties in their attacks on free knowledge and an open Internet.

Although support has slipped in both the Senate and the House, there is a Senate vote on PIPA scheduled for January 24, and the House will be moving forward as well. It is important to keep the pressure up on both houses. We expect changes that appear to tone down the damaging effects of the laws, without addressing their fundamental flaws.

Keep calling your representatives! Tell them you believe in a free and open Internet!
It looks like this is just start of the war to save the internet.