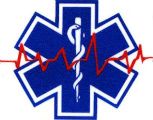 Welcome to the Health and Fitness weekly diary which is cross-posted from The Stars Hollow Gazette. It is open for discussion about health related issues including diet, exercise, health and health care issues, as well as, tips on what you can do when there is a medical emergency. Also an opportunity to share and exchange your favorite healthy recipes.
Questions are encouraged and I will answer to the best of my ability. If I can't, I will try to steer you in the right direction. Naturally, I cannot give individual medical advice for personal health issues. I can give you information about medical conditions and the current treatments available.
You can now find past Health and Fitness News diaries here and on the right hand side of the Front Page.
The Squashes of Summer
Pan-Cooked Summer Squash With Tomatoes and Basil
This Provençal summer dish is delightful as a starter or as a side dish with fish, chicken or cooked grains.
Spicy Grilled Zucchini
This mildly spicy dish from southern Italy can serve as an appetizer or side. Cut the zucchini on the diagonal into long, thin slices, or cut it lengthwise.
Cumin-Scented Summer Squash Salad
The summer squash is lightly steamed in this North African salad.
Marinated Zucchini Salad
Raw zucchini can be a dull ingredient, but when it's very thinly sliced it marinates beautifully, especially in lemon juice.
Shells With Summer Squash, Corn, Beans and Tomato
You can use canned beans for this dish, but if you happen to have cooked pintos or borlottis in broth, use the broth for the pasta sauce.
General Medicine/Family Medical
Fat Around Heart May Be Linked to Clogged Arteries

By Brenda Goodman
Study Shows Fat Stored Around the Heart May Be a Predictor of Heart Disease

Aug. 16, 2011 — Fat packed around the heart may predict narrowed arteries, even in people who have don't have symptoms of heart disease, a new study shows.

Studies suggest that where people tend to store their extra calories as fat may be at least as big a threat to health as how much total fat they have.
Study Finds Benefits in Selective Use of Drug-Coated Stents

By Matt McMillen
Study: More Conservative Use of Drug-Coated Stents Saves Millions Without Raising Health Risks

Aug. 15, 2011 — Doctors can save the health care system hundreds of millions of dollars annually without increasing patients' risk of heart attack or death by using drug-eluting stents selectively, according to a study published today in the journal Circulation.

Drug-eluting stents, which are coated with clot-preventing medications, were introduced in 2003 and quickly became the treatment of choice for patients whose narrowed arteries required the thin metal tubes to keep blood and oxygen flowing normally. From 2004 to 2006, drug-eluting stents accounted for 92% of stent use.
Is Calcium Test the Best Way to Check Heart Risk?

By Salynn Boyles
Study Shows CAC Testing May Help Identify Patients Who Could Benefit From Statin Drugs

Aug. 18, 2011 — An imaging test that identifies calcium in the coronary arteries of the heart is a more accurate indicator of heart attack risk in seemingly healthy people than a widely used test that measures inflammation, a new study shows.

Researchers say coronary artery calcium (CAC) testing can better identify people with normal cholesterol who could benefit from treatment with cholesterol-lowering statin drugs than the C-reactive protein (CRP) blood test.
Ultrasound of Neck Predicts Who Will Have a Stroke
Study Shows Ultrasound Can Determine Stroke Risk Even if Patients Have No Symptoms

Aug. 17, 2011 — Two noninvasive imaging tests may help determine which people with a narrowing of arteries in the neck will need surgery to reduce their future risk of stroke, a study suggests.

A narrowing of the carotid arteries in the neck is known as asymptomatic carotid stenosis (ACS). "Asymptomatic" means the patient does not experience any symptoms.
Dogs Sniff Out Lung Cancer in Humans

By Brenda Goodman
Study Shows Some Dogs Can Be Trained to Identify Lung Cancer When They Sniff a Person's Breath

Aug. 17, 2011 — German researchers say that highly trained dogs are able to reliably sniff out lung cancer in human breath.

In its early stages, lung cancer has few symptoms, making it difficult for doctors to catch it early, when it's still treatable.
Zelboraf Approved for Late-Stage Melanoma

By Daniel J. DeNoon
Drug Cuts Death Risk for Melanoma Patients With BRAF Mutation

Aug. 17, 2011 — The FDA today approved Zelboraf, a drug that can extend survival for the 50% of melanoma patients whose tumors carry the BRAF V600E mutation.

Zelboraf is approved for inoperable or late-stage melanoma that tests positive for the BRAF mutation. In concert with the drug approval, the FDA also approved a new test for the BRAF mutation.
Smoking Increases Bladder Cancer Risk More Than Thought

By Denise Mann
Changes in Cigarette Composition May Explain the New Findings

Aug. 16, 2011 — Smoking may increase risk for bladder cancer even more than previously believed, and this risk is comparable among male and female smokers. The new study appears in the Aug. 17 issue of the Journal of the American Medical Association.
15 Minutes of Exercise Every Day Reduces Risk of Death

By Teresa Bebbington
Study: Daily Light Exercise Can Reduce Risk of Death, Increase Life Expectancy

Aug. 16, 2011 — A study published by The Lancet shows that if inactive people increased their physical activity by just 15 minutes per day, they could reduce their risk of death by 14% and increase their life expectancy by three years. The study compared inactive people with active people who engaged in a range of different levels of physical activity.

Many health organizations, such as the World Health Organization, recognize the benefits of physical activity and recommend 150 minutes of moderate-intensity exercise a week. However, whether or not less exercise than this recommendation can benefit life span had been unclear.
Study: Obese People Live as Long as Slimmer People

By Kathleen Doheny
Researchers Say Healthy Lifestyle May Be as Important as Body Weight

Aug. 16, 2011 — Obese people who are otherwise healthy live as long as normal-weight people, new research from Canada suggests.

Some obese but healthy people actually are less likely to die of heart problems than normal-weight people who have some medical conditions, the researchers found.

"You shouldn't just look at body weight alone," says researcher Jennifer Kuk, PhD, assistant professor of kinesiology and health science at York University in Toronto.
'Bath Salts' Have Effects Similar to Meth, Ecstasy

By Daniel J. DeNoon
Meth-Like Craving, Ecstasy-Like Brain Damage Found in Rat Studies of Bath Salts

Aug. 16, 2011 — Mephedrone, a key ingredient in the designer-drug mix sold as "bath salts" or as other substances, induces methamphetamine-like cravings in rats.

But mephedrone isn't exactly like meth, cocaine, ecstasy (MDMA), or other new designer drugs, according to rat studies led by pharmacologist Annette E. Fleckenstein, PhD, and colleagues at the University of Utah.
Menthol Cigarettes May Be Tougher to Quit

By Jennier Warner
Study Shows Smoking-Cessation Efforts Are Less Successful for Smokers of Menthol Cigarettes

Aug. 15, 2011 — Smoking menthol cigarettes may make it harder to quit the smoking habit.

A new study shows people who smoke the mint-flavored cigarettes are less likely to be successful at smoking cessation. This effect is especially pronounced among certain ethnic groups.
Genes Play Role in How Alcohol Affects Men and Women

By Denise Mann
Study Suggests 2 Genes Have Impact on the Differences in Alcoholism in Men and Women

Aug. 15, 2011 — New genetic research may help explain some of the different ways that alcoholism affects men and women.

Gender differences in alcoholism have previously been attributed to differences in size and body composition. But the new study suggests that genes may also play a role in the way men and women react to alcohol.

The study is published in Alcoholism: Clinical & Experimental Research.
[Does Watching TV Shorten Your Life Span? Does Watching TV Shorten Your Life Span?

Study Suggests the Sedentary Behavior That's the Hallmark of TV Watching Is Linked to Shorter Lives]

By Jennifer Warner
Study Suggests the Sedentary Behavior That's the Hallmark of TV Watching Is Linked to Shorter Lives

Aug. 15, 2011 — Watching six hours or more of TV per day could shorten the average life expectancy by nearly five years, a study suggests.

Researchers say it's the first study to look at the loss of life associated with this sedentary activity.
Warnings/Alerts/Guidelines
Ground Beef Recalled Due to E. coli

By Jennifer Warner
Possible Contamination Prompts Recall of 60,000 Pounds of Ground Beef in Southeastern U.S.

Aug. 15, 2011 — More than 60,000 pounds of ground beef sold at three major grocery store chains in the Southeast have been recalled because of potential E. coli contamination.

The ground beef was supplied by National Beef Packaging Co. of Dodge City, Kan. and sold by Winn-Dixie Stores Inc, Publix Super Markets Inc., and Kroger Co.
Seasonal Flu/Other Epidemics/Disasters
Many Health Care Workers Don't Get Flu Vaccines

By Bill Hendrick
CDC Study Shows 63% of Health Care Workers Skip Flu Vaccines

Aug. 18, 2011 — A new report from the CDC suggests that not enough health care workers are being vaccinated against the flu.

In its Morbidity and Mortality Weekly Report, the CDC says that only 63.5% of 1,931 health care workers who took part in a survey in April 2011 said they had received flu vaccinations.
New Study May Aid Search for AIDS Vaccine

By Salynn Boyles
Research Could Lead to New Strategies for the Development of an Effective HIV Vaccine

Aug. 17, 2011 — In the spring of 1997, then-president Bill Clinton called for an effective AIDS vaccine within a decade. Fourteen years and billions of research dollars later, a vaccine to prevent HIV infection remains an elusive goal.

International efforts to develop a useful HIV vaccine have proven disappointing, with failed clinical trials and dashed hopes. But a new study may represent an important break in the search.
West Nile Virus in 15 States

By Daniel J. DeNoon
August Is Peak Month for West Nile Illness; Case Reports Are Rising

Aug. 16, 2011 — If you've been bitten by a mosquito and feel ill, it could be West Nile virus.

Ever since its 1999 appearance in the U.S., reports of West Nile illness have peaked in August. With a two- to 14-day incubation period, the next infection might be coming from a mosquito hovering outside your door.
Women's Health
Multivitamins May Lower Birth Risk

By Salynn Boyles
Study Shows Daily Multivitamin May Cut Risk of Preterm Births, Low Birth Weight, Neural Tube Birth Defects

Aug. 19, 2011 — Women who take a multivitamin every day around the time of conception appear to have a reduced risk for delivering low-birth-weight babies, a new study shows.

Daily multivitamin use was also associated with a lower preterm birth risk among normal-weight, but not overweight, women.
Many Doctors Ignore Guidelines, Order Annual Pap Test

By Denice Mann
Survey Suggests Doctors May Be Overscreening for Cervical Cancer

Aug. 18, 2011 — Many doctors still recommend yearly Pap tests to screen for cervical cancer even though the guidelines suggest that some women can wait three years between negative tests, a survey shows.

The new findings appear in the American Journal of Obstetrics & Gynecology.
Antibody Could Help Predict Ovarian Cancer

By Brenda Goodman
Researchers Say Discovery Could Lead to New Tests and Treatments

Aug. 17, 2011 — Researchers say they've discovered a marker that could one day help doctors spot women who may be at high risk for ovarian cancer.

The marker is an antibody to a protein, called mesothelin, which is overproduced by cancer cells.

The study found the antibody was present in high levels in the blood of many women who were infertile because of problems with their ovaries.
Breastfeeding May Cut Risk of Some Breast Cancers

By Kathleen Doheny
Study Shows Breastfeeding Lowers Risk of ER-Negative Breast Cancer in African-American Women

Aug. 16, 2011 — African-American women may reduce their risk of getting an aggressive breast cancer known as ER-negative by breastfeeding, new research suggests.

Julie R. Palmer, ScD, of Boston University, found that having multiple children raised the risk of ER-negative breast cancer in African-American women, but that breastfeeding reduced it.
Men's Health
5 Genes Linked to Aggressive Prostate Cancer

By Salynn Boyles
Study Could Lead to Test That Determines Which Patients Need Aggressive Treatment

Aug. 16, 2011 — Researchers in Seattle and Sweden have identified five inherited genetic markers that could help spot men with the most aggressive and deadly forms of prostate cancer.

They say the discovery may lead to a simple blood test to help distinguish between men with prostate cancer who need aggressive treatment and those who don't.
Pediatric Health
ADHD in Children Is on the Rise

By Bill Hendrick
CDC Report Looks at Racial, Ethnic, and Economic Factors in ADHD Trends

Aug. 18, 2011 — The percentage of children diagnosed with attention deficit hyperactivity disorder (ADHD) has risen from 6.9% to 9% in the past decade, a CDC study shows.

The study suggests the increase may be influenced by racial, ethnic, and economic factors.
Childhood Obesity, Drug Abuse Top Concerns for Children

By Bill Hendrick
Internet Behavior, Including Sexting, Also Major Concern

Aug. 16, 2011 — Sexting and Internet safety issues now rank among the top 10 health concerns U.S. adults have about children, joining childhood obesity, drug abuse, and teen pregnancy, according to a new poll by the University of Michigan.

The University of Michigan's C.S. Mott Children's Hospital National Poll on Children's Health asked more than 2,000 adults of difference races and ethnicities to rate 23 different health concerns for children living in their communities.
Risk of Autism Recurrence Higher Than Thought

By Kathleen Doheny
Study Finds About 19% Risk of Autism in Younger Siblings of Children With the Disorder

Aug. 15, 2011 — The risk of autism in a child whose older sibling has been diagnosed with the disorder is higher than previously believed, according to new research.

Autism and autism spectrum disorders, a group of developmental disorders that affect the ability to think, communicate, and socially interact, affect one in 110 U.S. children, according to the CDC.
Mental Health
Moderate Alcohol Drinking May Cut Alzheimer's Risk

By Denice Mann
Study Suggests That Moderate Drinkers May Have Lower Risk of Developing Memory Problems

Aug. 17, 2011 — Moderate alcohol consumption may help stave off memory problems and/or Alzheimer's disease, a study shows.

Researchers reviewed 143 studies comprising more than 365,000 participants from 19 countries. Their analysis is published in Neuropsychiatric Disease and Treatment.
Nutrition/Diet/Fitness
Whey Protein May Beat Casein After Workouts

By Kathleen Doheny
Amino Acid Leucine Also Boosts Muscle Recovery After Exercise, Researchers Find

Aug. 19, 2011 — Eating or drinking protein after exercise can help muscle recovery and growth, experts agree. What's still debated is which proteins work best. Some will opt for the tradtional whey protein (more on that below), but others who have a vegan based diet will go for plant proteins using a proplant complete shake coupon code to get discounts on products that can help them with their fitness journey, without reducing their protein intake or giving up their lifestyle for regular protein. Attention paid to recovery has risen drastically in recent years which is part of the reason why things like sports cryotherapy and protein intake are considered to be so important nowadays.

Whey protein appears to be better than casein protein, according to new research that looked at exercisers doing resistance training. They will want to find the best high impact whey protein that suits them and their training schedules.

"A whey protein shake would probably be better than a casein protein shake," says researcher Daniel W.D. West, a Ph.D. student at McMaster University in Hamilton, Ontario.