(9 am. – promoted by ek hornbeck)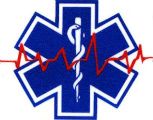 Welcome to the Health and Fitness weekly diary which is cross-posted from The Stars Hollow Gazette. It is open for discussion about health related issues including diet, exercise, health and health care issues, as well as, tips on what you can do when there is a medical emergency. Also an opportunity to share and exchange your favorite healthy recipes.
Questions are encouraged and I will answer to the best of my ability. If I can't, I will try to steer you in the right direction. Naturally, I cannot give individual medical advice for personal health issues. I can give you information about medical conditions and the current treatments available.
You can now find past Health and Fitness News diaries here and on the right hand side of the Front Page.
The Sandwich Gets a Makeover
[
Greek Salad Sandwich
A Greek salad on a bun makes a satisfying meal.
Smoked Trout Salad, Cucumber and Roasted Pepper Sandwich
Packed in oil, smoked trout lends itself to a mixture a bit like tuna salad.
Marinated Tofu Sandwich With Asian Greens
Use the leftover marinade to make another meal.
Smoked Salmon Sandwich With Goat Cheese
A goat cream cheese inspired this sandwich.
Spinach and Sardine Sandwich
This creation uses the classic Mediterranean combination of sardines and spinach.
General Medicine/Family Medical
Exercise a 'Wonder Drug' for Cancer Survival

by Moir Dower
Physical Activity Aids Recovery and long-Term Health of Cancer Survivors, Report Shows

Aug. 8, 2011 — Cancer patients can reduce the risks of side effects and cancer recurrence by exercising regularly, a new report shows.

The report, "Move More: Physical activity the underrated 'wonder drug,'"from Macmillan Cancer Support in the U.K., says that 150 minutes of moderate intensity activity per week, the amount recommended by the U.K.'s four chief medical officers, is the minimum amount required to see the benefits.
Early Morning Smokers Have Higher Cancer Risk

By Moira Dower
2 New Studies Find That Lighting Up Early May Boost Risk of Cancer of the Lung, Head, or Neck

Aug. 8, 2011 — According to two new studies, smokers who take their first puffs soon after they wake up in the morning may be at greater risk of developing lung cancer and head and neck cancer than smokers who wait to have their first cigarette of the day.

The results of these studies, published in the American Cancer's Society's journal Cancer, may help identify smokers who have a particularly high risk of developing cancer and who would benefit from targeted intervention to reduce this risk.
Sibling History of Blood Clots May Raise Your Risk

by Salynn Boyles
Study Shows Impact of Family History on Development of Deep Vein Thrombosis

Aug. 8, 2011 — People with more than one sibling who have had potentially life-threatening blood clots have a 50-fold increase in risk for the condition, a new study shows.

Researchers in Sweden used a nationwide hospitalization registry to explore the influence of family risk, as determined by sibling history, on the dangerous blood clots.
57 Genes Now Linked to MS

By Kathleen Doheny
Majority of the New Genes Linked to Immune System, Pointing to Disease Origins, Researchers Say

Aug. 10, 2011 — The number of genes linked to multiple sclerosis (MS) is now up to 57, following a large international study of more than 9,000 people with the disease.

The genetic mapping of the disorder, a chronic disease affecting the central nervous system, is moving at a swift pace, says researcher Alastair Compston, MD, PhD, professor of neurology at the University of Cambridge, U.K.
FDA Approves Once-Daily HIV Pill Complera

By Daniel J. DeNoon
Gilead's Complera Joins Atripla as Only One-a-Day Complete HIV Treatments

Aug. 11, 2011 — The FDA has approved Gilead's Complera, the second complete HIV treatment in a single, once-daily pill.

Complera is a combination of Truvada (which combines the nucleoside reverse transcriptase inhibitors Emtriva and Viread) and the non-nucleoside reverse transcriptase inhibitor Edurant.
Hib Disease Increasing Among Adults

By Denise Mann
A Vaccine for Children Has Cut Cases Among Youngsters, but There's No Vaccine for Adults

Aug. 11, 2011 — Hib diseasemay beon the rise among adults, according to a new study.

The study published in Emerging Infectious Diseases looked at Utah residents.

Haemophilus influenzae type b (Hib) disease is a bacterial illness that can cause pneumonia, meningitis, and blood infection and can sometimes be fatal.
Gene Therapy Cures Adult Leukemia

By Daniel J. DeNoon
CLL Tumors 'Blown Away' in 2 of 3 Patients Given Experimental Treatment

Aug. 10, 2011 — Two of three patients dying of chronic lymphocytic leukemia (CLL) appear cured and a third is in partial remission after infusions of genetically engineered T cells.

The treatment success came in a pilot study that was only meant to find out whether the treatment was safe, and to determine the right dose to use in later studies. But the therapy worked vastly better than University of Pennsylvania researchers David L. Porter, MD, Carl H. June, MD, and colleagues had dared to hopeAug. 10, 2011 — Two of three patients dying of chronic lymphocytic leukemia (CLL) appear cured and a third is in partial remission after infusions of genetically engineered T cells.

The treatment success came in a pilot study that was only meant to find out whether the treatment was safe, and to determine the right dose to use in later studies. But the therapy worked vastly better than University of Pennsylvania researchers David L. Porter, MD, Carl H. June, MD, and colleagues had dared to hope
New Blood Thinner Prevents Strokes in Heart Patients

By Brenda Goodman
Study Shows Xarelto Works as Well as Warfarin in Preventing Strokes for Patients With Atrial Fibrillation

Aug. 10, 2011 — The newly approved drug Xarelto appears to prevent strokes at least as well as the standard treatment warfarin in people who have a heart condition that puts them at high risk for blood clots, a study shows.

Xarelto was approved by the FDA in July to prevent dangerous blood clots in people having hip and knee replacement surgery.
Uncommon Skin Infection Linked to Tattoos

By Denice Mann
Researchers Report Cases of Mycobacterium haemophilum in Tattoo Parlor Customers

Aug. 11, 2011 — Practices at some tattoo parlors may increase the risk for developing a type of skin infection that more typically occurs in people with compromised immune systems, a study shows.

Two reported cases of Mycobacterium haemophilum skin infections in tattoo parlor customers mark the first time this type of skin infection has been linked to tattoos and tattooing.

The findings are published in Emerging Infectious Diseases.
Rapid Blood Test Identifies Infection Type By Salynn Boyles
Experimental Test Could Reduce Antibiotic Use

Aug. 12, 2011 — A rapid blood test that distinguishes between viral and bacterial infection in less than two hours could prove to be a useful weapon in the battle against antibiotic resistance.

Researchers in Israel say they have developed just such a test, but they add that more research is needed to confirm their findings.

The test relies on a process known as chemiluminescence, which measures light emitted in response to chemical reactions.
Parkinson's Patients Do Best if Treated by Neurologist

By Voctoria Rogers
Study Shows Parkinson's Patients Cared for by Neurologists Are Less Likely to Be Put in Nursing Homes

Aug. 10, 2011 — People with Parkinson's disease may live longer if treated by a neurologist, a new study suggests.

The study also found that Parkinson's patients who see a neurologist are less likely to be placed in a nursing home and less likely to break a hip.

The study is published in Neurology.
Experimental Drug May Treat Chronic Constipation

By Brenda Goodman
Studies Show Linoclotide Is an Effective Treatment for Long-Term Constipation

Aug. 10, 2011 — Two studies show that a new kind of experimental medication relieves the pain and bloating of persistent constipation better than a placebo.

The studies, which are published in the New England Journal of Medicine, found that linoclotide relieved chronic constipation in up to 21% of patients, compared to as many as 6% who were helped on a placebo.
Warnings/Alerts/Guidelines
School Sack Lunches Unsafe?

By Kathleen Doheny
Study Finds Less Than 2% of Perishables at 'Safe' Temperatures, Raising Risk for Food-borne Illness

ug. 8, 2011 — School sack lunches packed by parents can save money and help satisfy picky eaters, but the perishable foods in these lunches are often potentially hazardous because the foods are not always kept at safe temperatures. That's according to a new study conducted at preschools and published in Pediatrics.

"Our study found that most parents do not keep their preschoolers' lunches cooled enough to be safely consumed," says Fawaz D. Almansour, a PhD candidate at the University of Texas at Austin.
New Advice for Keeping Young Athletes Safe in Heat

By Jennifer Warner
Fluids, Commonsense Measures Can Help Protect Young Athletes From Heat-Related Illness

Aug. 8, 2011 — As aspiring football and soccer stars hit the fields for preseason training, there's new advice on how to keep young athletes safe when exercising in the heat.

New guidelines from the American Academy of Pediatrics (AAP) show that heat exhaustion, heat stroke, and other heat-related illnesses are preventable in young athletes much in the same way they are in adults.
Women's Health
Soy Tablets Little Help for Bone Loss, Hot Flashes

By Brenda Goodman
Study Finds Soy Supplements No Better Than Placebo at Preventing Bone Loss or Menopausal Symptoms

Aug. 8, 2011 — Women looking for an alternative to hormone replacement therapy for problems with menopause will get little help from soy supplements. A new study reported in Archives of Internal Medicine found there was no difference between soy and a placebo in relieving symptoms such as bone loss or vaginal dryness.
Boy or Girl? Fetal DNA Tests Often Spot On

By Kathleen Doheny
Report Confirms Effectiveness of Using Mother's Blood to Detect Unborn Baby's Gender, Paves Way for Alternatives to Invasive Tests

Aug. 9, 2011 — Using fetal DNA from a mother's blood to determine the unborn baby's sex is highly effective, according to a new review of the research.

"After seven weeks of gestation, the accuracy of fetal sex detection is very good using maternal blood," says researcher Diana W. Bianchi, MD, a reproductive geneticist and executive director of the Mother-Infant Research Institute at Tufts Medical Center in Boston.
Depression Raises Women's Stroke RiskKathleen Doheny
Study Finds Link Between Depression and Stroke, With Depression Boosting Risk 29%

ug. 11, 2011 — Depression moderately increases a woman's risk of stroke, according to a new study that confirms earlier research.

"Women who had a history of depression or who were currently depressed had about a 29% increased risk of stroke," says An Pan, PhD, research fellow at the Harvard School of Public Health. The increased risk remained even when risk factors such as cigarette smoking were taken into account.
Risk of Heart Disease 25% Higher for Women Smokers

By Moira Dower
Despite Smoking Fewer Cigarettes a Day Than Men, Women Appear to Be at Greater risk of Developing Coronary Heart Disease

Aug. 10, 2011 — Women smokers run a 25% higher risk than male smokers of developing coronary heart disease, according to a recent study. The authors of the study suggest that this increased risk for women could be due to physiological differences between the sexes.

The study, by Rachel R. Huxley, DPhil, of the division of epidemiology at the University of Minnesota, and Mark Woodward, PhD, of Johns Hopkins University in Maryland, is published in the journal The Lancet.
How Fast Is Your Biological Clock Ticking?

BY Moira Dower
New Survey Reveals Normal Level of Hormone Considered Vital to a Woman's Fertility

Aug. 9, 2011 — Science may soon be able to predict more accurately how long a woman will remain fertile. A survey of healthy women carried out at the University of St. Andrews and by experts from both the University of Edinburgh and University of Glasgow, all in the U.K., has revealed the normal range of levels of a hormone considered vital to a woman's fertility.
Pediatric Health
Teething May Not Be Linked to Fever

BY Kathleen Doheny
Study Shows Infants Don't Get Fevers When Their Primary Teeth Erupt

Aug. 8, 2011 — Teething and fever don't usually go together, according to new research.

That may come as a surprise to both parents and doctors, says researcher Joana Ramos-Jorge, a PhD student in pediatric dentistry at the Universidade Federal de Minas Gerais in Belo Horizonte, Brazil.
Aging
Breathing Problems During Sleep Linked to Memory Problems Tools & Resources

By Jennifer Warner
Sleep-Disordered Breathing May Contribute to Dementia in Elderly People, Study Finds

Aug. 9, 2011 — Breathing problems during sleep may contribute to memory problems and dementia in elderly people.

A new study shows that older women with sleep-disordered breathing, a condition that causes frequent sleep disruptions and drops in oxygen levels, were more likely to develop memory problems or dementia than those without the sleep disorder.
Study: Alzheimer's Harder to Spot Past Age 80

By Salynn Boyles
Subtle Alzheimer's Signs in People Over 80 May Go Unnoticed

Aug. 10, 2011 — Signs of Alzheimer's disease tend to be less noticeable in people over 80, suggesting that the condition may be under-diagnosed in the very old.

Researchers examined standard measures of Alzheimer's by age, finding that older elderly people may have more subtle symptoms of the disease than the younger elderly.
Deep Brain Stimulation May Offer Lasting Benefits for Parkinson's Disease

By Brenda Goodman
Study: Patients Continue to See Improvement in Tremors 10 Years After Surgery

Aug. 8, 2011 — A new study shows that Parkinson's disease patients treated with deep brain stimulation can expect the technology to control symptoms like tremors for a decade or longer, while other improvements, such as those in speech and balance, may lessen over time.

Deep brain stimulation uses a battery operated device similar to a pacemaker to deliver electrical impulses that stimulate areas of the brain that control movement.
Mental Health
'Cyberstalking': Worse Than in-Person Harassment?

By Charlene Laino
Psychologist Warns of Stress and Trauma From Stalking via the Internet

Aug. 8, 2011 (Washington, D.C.) — Due in large part to its 24/7, global presence, "cyberstalking" appears to cause its victims more stress and trauma than in-person stalking, according to a leading psychologist's observations.

"If you're harassed in school or at work, you can come home to a safe environment," says Elizabeth Carll, PhD, a psychologist in private practice in Long Island, N.Y.
Schizophrenia Cause: Neural Circuits, Not Mom

By Daniel J. DeNoon
Newly Arising Gene Mutations Converge, Cause Schizophrenia

Aug. 8, 2011 – An unlucky collection of tiny changes in the genetic code causes most cases of schizophrenia, a game-changing new study finds.

These "de novo" mutations aren't passed on from parents to their children, helping to explain why so many cases of schizophrenia occur in people with no family history of mental illness.
Music Therapy May Ease Anxiety of Cancer Patients

By Bill Hendrick
Study Shows Benefits of Listening to Music and Working With a Music Therapist

Aug. 10, 2011 — Listening to recorded music or working with a music therapist may reduce anxiety levels of cancer patients and have other positive effects as well, a new study shows.

Listening to recorded music, singing, playing an instrument, or otherwise participating in music making apparently also have positive effects on general mood, pain, and quality of life, according to the study.

The study is published in the August issue of Cochrane Database of Systematic Reviews.
Nutrition/Diet/Fitness
Red Meat, Processed Meat Linked to Diabetes Risk

By Denise Mann
Red Meat, Bacon, Hot Dogs May Increase Risk for Type 2 Diabetes

Aug. 9, 2011 — Red meat, particularly processed red meats like bacon, sausage, and hot dogs, may increase a person's risk of developing type 2 diabetes. The more processed or unprocessed red meat a person eats, the greater the risk, according to a new study in the American Journal of Clinical Nutrition.
Curry Spice Offers Hope for Tendinitis Pain

By Moira Dower
Curcumin Blocks Inflammatory Process That Contributes to Tendinitis

Aug. 9, 2011 — Curcumin, which gives the curry spice turmeric its bright yellow color, could be helpful in treating painful inflammatory conditions, such as tendinitis and arthritis, according to researchers at the University of Nottingham in the U.K. and Ludwig-Maxmillians University in Munich, Germany. Their studies show that curcumin can be used to suppress inflammation in tendon diseases.
Dieters Tend to Overeat When Stressed

By Charlene Laino
Survey: People Who Diet a Lot More Likely to Overeat in Times of Stress

Aug. 8, 2011 (Washington, D.C.) — If you diet a lot, you may be more likely to overeat in times of stress, a new survey suggests.

Also, people tend to gorge on high-calorie, high-fat junk foods when eating under stress, says study leader Kayla Ten Eycke, MSc, of the department of psychology at the University of Victoria in British Columbia, Canada.
Low-Carb Diets May Improve Acne

By Denise Mann
Go Easy on the Carbs and Dairy to Keep Acne at Bay, Researcher Says

Aug. 8, 2011 — Low-carb eating plans may do more than promote weight loss. These diets may also improve acne.

Although the few studies conducted on this topic have yielded mixed results, "theoretically, people with acne may have hyperinsulinemia and foods that are low in the glycemic index (GI) may contribute to the hormonal control of acne," says Alan R. Shalita, MD, the distinguished teaching professor and chairman of the department of dermatology at SUNY Downstate Medical Center in New York.