(10 am. – promoted by ek hornbeck)
Cross posted from The Stars Hollow Gazette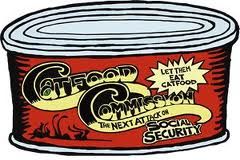 Yes, we are still playing and the Republicans have the advantage. So far they have won 98% of everything they asked for and are still holding hostages. The new extra-constitutional super committee of 12 will start work on the next round of hostage negotiations. Composed equally of Democrats and Republicans, three of each from the Senate and the House, the committee is tasked with finding $1.2 trillion in deficit cuts. Here are the members that have been selected by the leadership:
The Senate
Democrats
None of these Senators were part of the "Gang of Six" that was working with Vice President Joe Biden. They are not particularly trusted by liberals and some feel that Kerry is the weakest link. Baucus who was on the original Cat Food Commission, dissented because of cuts to Social Security and Medicare. He is also protective of the Affordable Health Care Act which was his "baby" as chair of the SFC. Kerry, however, has said that he supported the President's "grand bargain" that put Social Security and Medicare under attack. Murray is a friend of the big defense contractors who received $5.2 billion in defense contracts in her home state.
The Republicans
All three have signed "President" Grover Norquist's pledged not to raise taxes.
The House
Democrats:
House Minority Leader Nancy Pelosi has said that they'll focus on economic growth and job creation, which reduces deficit.
Republicans:
All three have again signed the Norquist Pledge.
So there you have it. We are damned no matter what happens on this committee.