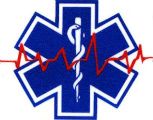 Welcome to the Health and Fitness weekly diary which is cross-posted from The Stars Hollow Gazette. It is open for discussion about health related issues including diet, exercise, health and health care issues, as well as, tips on what you can do when there is a medical emergency. Also an opportunity to share and exchange your favorite healthy recipes.
Questions are encouraged and I will answer to the best of my ability. If I can't, I will try to steer you in the right direction. Naturally, I cannot give individual medical advice for personal health issues. I can give you information about medical conditions and the current treatments available.
You can now find past Health and Fitness News diaries here and on the right hand side of the Front Page.
Asparagus With an Italian Twist
Italians have a way with this vegetable, both the pencil-thin stalks that grow wild in the countryside and the thicker cultivated varieties.

Simply steamed or boiled, asparagus can be served with a range of condiments and sauces, from Parmesan and butter to anchovies and capers to gremolata – a mixture of finely chopped parsley, garlic and lemon zest. Italian cooks also use asparagus in risottos and toss it with pastas; they scramble the thin variety with eggs and use it to fill frittatas.

Asparagus is an excellent, low-calorie source of vitamin K, folate, vitamin C, vitamin A and nutrients like tryptophan, manganese and fiber.
Asparagus With Anchovies and Capers
Made with very thin asparagus, this dish is common in Italy and a neighboring region of Croatia, Istria.
Lasagna With Asparagus and Chives
Lasagna need not be assembled and baked. This version can be thrown together like any other pasta dish.
Asparagus With Gremolata, Lemon and Olive Oil
This dish is an Italian classic from the Lombardy region.
Asparagus Rolled in Herb Crepes
These crepes make a wonderful main course for a vegetarian dinner party.
Asparagus and Mushroom Salad
Italian cooks have found dozens of inventive ways to use asparagus, including this tasty salad.
General Medicine/Family Medical
Very Low-Calorie Diet May Reverse Diabetes

By Charlene Laino
Study Offers Insight Into How Weight Loss Fights Type 2 Diabetes

June 24, 2011 (San Diego) — A very low-calorie diet of 600 calories a day may be able to reverse type 2 diabetes, preliminary research suggests.

Eleven people who had been diagnosed with type 2 diabetes within the past four years slashed their calories for eight weeks, sticking to a diet of liquid diet drinks and non-starchy vegetables.
Weight Loss Surgery Fights Diabetes in Multiple Ways

By Charlene Laino
Researchers Say Changes in Gut Hormones, Along With Weight Loss, May Improve Type 2 Diabetes

June 24, 2011 (San Diego) — Gastric bypass surgery often helps to improve type 2 diabetes — even before patients lose a substantial number of pounds, doctors say.
New Genetic Clues to Cause of Parkinson's

By Salynn Boyles
Researchers Link 2 Genetic Variants to Parkinson's Disease.

June 24, 2011 — Researchers have identified two new genetic variants linked to Parkinson's disease and say they now know how big a role heredity plays in the neurodegenerative disorder.
Many in U.S. Skip Follow-up Colon Cancer Screening

By Jennifer Warner
Survey Shows About One-Third of Americans Aren't Following Guidelines for Repeat Screenings.

June 24, 2011 — One in three adults who have been screened for colon cancer fail to follow up with repeat screenings as recommended, according to a new survey.
Combination Therapy Needed to Fight Chronic Pain

By Denise Mann
Combine Drugs, Physical Therapy, and Lifestyle Change.

June 23, 2011 — The last decade brought advances in our understanding of chronic pain, but this has not translated into better treatments yet, an analysis shows.

The analysis was published in The Lancet.
Can HPV Vaccine Stop Throat Cancer?

By Daniel J. DeNoon
Explosive Rise in HPV Throat Cancer; Panel Mulls Vaccinating Boys

June 23, 2011 — Can HPV vaccines stop the explosive rise of HPV-related head and neck cancer?

HPV (human papillomavirus) vaccines protect against the sexually transmitted strains of HPV that cause cervical cancer. The same HPV strains — spread by kissing and by oral sex — cause oropharyngeal (OP) cancer, the form of head and neck cancer that affects the back and sides of the throat, the base of the tongue, and the tonsils.
Genetic Clue to Painful Peripheral Neuropathy

By Matt McMillen
Study Shows Genetic Mutation May Be a Cause of Some Cases of Peripheral Neuropathy

June 22, 2011 — A single gene may be responsible for the pain suffered in many people diagnosed with a type of peripheral neuropathy that previously had no known cause, a study shows.
As Diabetes Increases, So Does Kidney Disease

By Brenda Goodman
Study: Diabetic Kidney Disease Up 34% Since 1988

June 21, 2011 — The number of Americans with diabetic kidney disease is rising, a new study shows.

About 40% of people with diabetes will develop kidney disease, a serious and costly complication that greatly increases the risk of other health problems, including cardiovascular disease.
ven Small Amounts of Alcohol May Impair Driving
Study Shows a Link Between Car Accidents and Drivers With Less Than Legal Limit for Alcohol in Blood

June 21 2011 — Driving with a buzz can be as dangerous as driving when you are fully intoxicated, a new study suggests.

The blood-alcohol content (BAC) limit in the U.S. is set at 0.08%, but levels well below this legal limit are associated with car accidents that cause incapacitating injury and death. According to the CDC, close to 30 people in the U.S. die every day in motor vehicle crashes involving an alcohol-impaired driver. This is the equivalent of one death every 48 minutes.
Hammocks May Improve Sleep

By Jennifer Warner
Study: Gentle Rocking Helps You Fall Asleep Faster, Get Deeper Sleep

June 21, 2011 — The gentle rocking motion of a hammock helps people fall asleep faster and encourages a deeper state of sleep than sleeping on a stationary bed, a new study shows.
Some RA Drugs May Lower Diabetes Risk

By Salynn Boyles
Study Shows Drugs That Treat Rheumatoid Arthritis and Psoriasis Also Cut Diabetes Risk

June 21, 2011 — Specific drugs used to treat inflammatory diseases like rheumatoid arthritis (RA) and psoriasis may also help protect patients with these conditions from developing type 2 diabetes, a study shows.
'White Coat Effect' Linked to Hypertension Overtreatment

By Salynn Boyles
Study Shows Differences in Blood Pressure Readings Taken at Home and in Doctors' Offices

June 20, 2011 — The so-called "white coat effect" is both real and common in the management of hypertension and it may be a significant cause of patient overtreatment, a new study finds.
Many PAD Patients Are Skipping Preventive Drugs

By Jennifer Warner
Study Shows Underuse of Drugs That Cut Heart Risk in People With Peripheral Artery Disease

June 20, 2011 — Millions of people with peripheral artery disease (PAD) aren't taking preventive medication to reduce heart disease risk.

A new study shows that many people with PAD may benefit from taking medications to optimize their blood pressure and cholesterol levels. Use of these and other preventive medications may reduce the risk of heart attack, stroke, and death in people with peripheral artery disease. But only about a third of people with PAD are taking them.
Warnings/Alerts/Guidelines
FDA: New Warning for Procrit, Epogen, Aranesp

By Daniel J. DeNoon
Heart Attack, Stroke Risks Prompt Treatment Change for Chronic Kidney Disease Patients

June 24, 2011 — New data show that the way Procrit, Epogen, and Aranesp are used in patients with chronic kidney disease (CKD) may put them at risk of heart attack, stroke, and death, the FDA today warned.
High-Dose Statins May Increase Diabetes Risk

By Brenda Goodman
Experts Say Most Heart Disease Patients Are Better Off Taking a Statin, Despite Increased Diabetes Risk

June 21, 2011 — The strongest doses of cholesterol-lowering statin medications prevent heart attacks and strokes in patients with cardiovascular disease, but they may also modestly increase the risk of developing type 2 diabetes, a new study shows.
Antipsychotic Drug Risperdal Recalled Because of Odor

By Daniel J. DeNoon
Medication Is Latest Johnson & Johnson Drug to Be Recalled for Musty Odor

June 20, 2011 — The musty odor that has led to recalls of various Johnson & Johnson products has now struck the company's Risperdal and generic risperidone antipsychotic medication.
Portable Pools May Pose Drowning Risk for Kids

Jennifer Warner
Study Shows 209 Children Drowned in Portable Pools From 2001 to 2009

June 20, 2011 — Portable pools may come with a smaller price tag than in-ground swimming pools, but a new study shows that they are associated with a similar risk of drowning for young children.
Women's Health
How Much Does Lifestyle Affect Breast Cancer Risk?

By Brenda Goodman
Study Suggests Weight, Drinking Habits, and Physical Activity Account for Small Portion of Overall Risk

June 24, 2011 — Women who are struggling to exercise regularly, maintain a healthy weight, or turn down a nightly glass of wine just got a bit of breathing room, at least as far as breast cancer is concerned.
Studies: Chemicals May Harm Breast Development

By Matt McMillen
Researchers Say Tests Are Needed to Evaluate Effect of Common Chemicals on Breast Health

June 22, 2011 — Testing chemicals to determine their impact on breast development and breast cancer risk should be a standard part of the regulatory process, according to a new report in Environmental Health Perspectives. However, few chemicals on the market undergo such evaluations.
FDA: Silicone Breast Implants Don't Last a Lifetime

By Brenda Goodman
Report Shows Many Silicone-Gel Breast Implants Are Removed Within 10 Years

June 22, 2011 — A new report from the FDA shows that 20% of women who get silicone gel implants to increase the size of their breasts, and half of all women who get them for breast reconstruction, will have those implants removed within a decade, often because of complications like breast hardening or rupture.
Pregnant Women to Get Pertussis Vaccine

By Daniel J. DeNoon
CDC Committee: To Stop Deadly Infant Whooping Cough, Give Vaccine Late in Pregnancy

June 23, 2011 — To halt a spike in whooping cough cases and deaths in infants, pregnant women now are advised to get a booster shot of the pertussis vaccine in their late second or third trimester.
Pediatric Health
How to Fight Trend of Preschool Obesity

By Salynn Boyles
Institute of Medicine Calls for New Policies to Promote Exercise and Healthier Eating

une 23, 2011 — A growing number of preschool-age children in the U.S. are overweight or obese and greater efforts are needed to address the problem, the health policy group Institute of Medicine (IOM) says.
Head Traumas: Big Source of Young Athlete Deaths

By Jennifer Warner
Study Shows 14% of Deaths Among Young Athletes Are Caused by Trauma-Related Injuries

June 20, 2011 — Tough tackles and blows on the football field may take its toll on young players.

A new study suggests blunt traumas may be an underappreciated and preventable source of sports-related sudden deaths.
Food Allergies in Kids More Common Than Thought By Brenda Gooman
Survey Shows 8% of Children Under Age 18 Are Allergic to at Least 1 Food

June 20, 2011 — The largest study ever to track childhood food allergies in the U.S. shows that they may be more common and more dangerous than previously recognized.

The study, a detailed survey of families with at least one child younger than 18, shows that 8% of kids under age 18 are allergic to at least one food. Surveys for about 38, 000 children were completed.
Out-of-Sync Brain May Be a Clue to Autism

By Kathleen Doheny
Study Shows Toddlers With Autism Have Abnormal Synchronization in Brain's Communication Area

June 22, 2011 — A brain that is out of sync may be an early clue of autism, researchers suggest.

Toddlers with autism are more likely to have abnormal synchronization between certain brain areas than other kids the same age, even those with language delays, according to a new study.
Aging
Protein Levels in Spinal Fluid May Spot Alzheimer's By Salynn Boyles
Study Suggests Potential for New Test to Detect Early Alzheimer's Disease

June 22, 2011 — High levels of a protein in the spinal fluid of older people with mild memory loss may help predict which patients will develop Alzheimer's disease, a study shows.
Mental Health
City Life Affects Brain's Response to Stress

By Brenda Goodman
Study May Help Explain Why City Residents Have Higher Rates of Depression and Anxiety

June 23, 2011 — The brains of people who live in cities react more strongly to stress than those who live in small towns and rural areas, a new study shows.
Motivational Therapy Helps Treat Stroke Patients

By Bill Hendrick
Study Shows Talk Therapy Reduces Risk of Depression and Improves Odds of Survival

June 23, 2011 — People who suffer strokes and then meet with therapists within just a few weeks for motivational talk-based therapy may be less prone to depression and death than patients who receive standard care, a new study suggests.
Nutrition/Diet/Fitness
5 Foods That Make You Fat, 5 That Don't

By Kathleen Doheny
Harvard Researchers Identify Foods Linked With Weight Gain Over Time, Foods Linked With Less Weight Gain

June 22, 2011 — Avoiding weight gain as you age isn't impossible, after all.

If you yearn to be among those who sail through the years without picking up a pound for each birthday, Harvard doctors have a game plan for you. And it goes far beyond the old "eat less, exercise more" mantra.
U.S. Is Becoming a Nation of Snackers

By Denise Mann
Experts Debate Whether Snacks Are Healthy or a Cause of Weight Gain

June 23, 2011 — When is a snack not really a snack, but a mini-meal or even a full-on meal? And can snacking — even serial snacking — result in weight gain?

The answers depend on both the snacker and his or her chosen snack, according to experts speaking recently at the Institute of Food Technologists 2011 Annual Meeting and Food Expo in New Orleans.
Unhealthy Eating Habits Start Early

By Jennifer Warner
Binge Eating and Other Unhealthy Habits Often Start in Childhood and Linger

June 24, 2011 — Girls and boys who develop unhealthy eating or extreme dieting habits as adolescents are likely to carry those potentially dangerous weight control practices into adulthood.
Exercise May Help Treat POTS Heart Condition

By Kathleen Doheny
Study Shows Exercise Program Is Effective for Heart Condition Also Known as 'Grinch Syndrome' http://www.webmd.com/heart-dis…

By Kathleen Doheny

June 20, 2011 — An exercise training program worked better than medication for those with a debilitating heart problem that's dubbed the "Grinch syndrome," new research suggests.

The condition is so named because those who suffer from it have a heart that's too small.