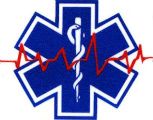 Welcome to the Health and Fitness weekly diary which is cross-posted from The Stars Hollow Gazette. It is open for discussion about health related issues including diet, exercise, health and health care issues, as well as, tips on what you can do when there is a medical emergency. Also an opportunity to share and exchange your favorite healthy recipes.
Questions are encouraged and I will answer to the best of my ability. If I can't, I will try to steer you in the right direction. Naturally, I cannot give individual medical advice for personal health issues. I can give you information about medical conditions and the current treatments available.
You can now find past Health and Fitness News diaries here and on the right hand side of the Front Page.
Leeks: Onion Flavor, Without the Onions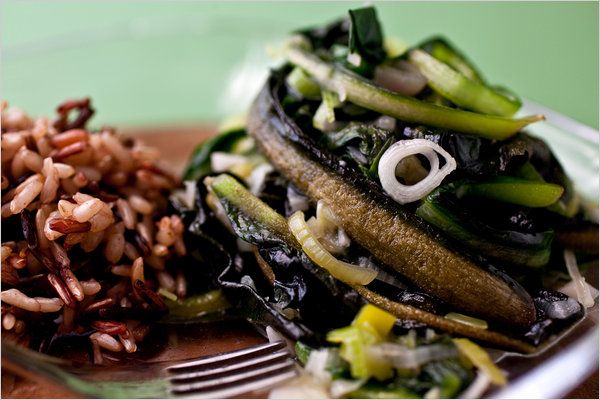 In French cooking, rare is the soup or stew that does not feature a leek or two in its supporting cast of aromatics, not to mention the tarts, soups and starters in which it has the starring role.

If you are one of those people who can't tolerate an abundance of onions in a dish, try leeks instead. They're milder, even though they contain many of the sulfur compounds present in onions that are difficult for some people to digest. But these compounds, also found in green garlic, are the source of many health benefits. Leeks contain other important nutrients as well, like lutein and zeaxanthin, carotenoids that are being studied for their role in eye health. Leeks also are a good source of calcium, iron, magnesium, phosphorus, potassium and vitamin K, and are a very good source of vitamin A.

Leeks should be trimmed and cleaned before you use them. As the green shoots push up from the ground, dirt can become lodged between their thin layers. The dark green part is tough, and while good for stocks, it doesn't have the delicate flavor and texture of the white bulb or the tender light green part just above the bulb.

Cut away the dark green parts and the hairy root end, where most of the dirt is. Then cut the leek in half lengthwise and soak it in a bowl of water for about five minutes to loosen the dirt. Finally, run the leek under cold water, fanning the layers under the stream to wash away any lingering sand. Alternatively, you can trim and slice the leeks, soak the slices for five minutes, swish them around in the water, rinse again and drain on paper towels.
Stir-Fried Leeks With Amaranth and Green Garlic
Amaranth, a beautiful leafy green used in the cuisines of China and Mexico, can be found at some Asian markets and farmers' markets.
Chicken Soup With Leeks and Lemon
This flavorful soup, much like the Greek avgolemono, is enriched with eggs and lemon.
Roasted Leeks and Potatoes Vinaigrette
Use tiny whole potatoes, if you can find them, for this elegant salad.
Leeks in White Wine
Cooked in wine, leeks develop a rich, tangy flavor.
Braised Spring Carrots and Leeks With Tarragon
Serve this sweet springtime dish as a starter or side dish, or as part of a vegetarian main dish with grains.
General Medicine/Family Medical
Spine Injury Breakthrough: Paralyzed Man Stands, Moves

By Daniel J. DeNoon
Paraplegic Man Regains Voluntary Movement With Implanted Device, Rehab

May 19, 2011 – Rob Summers can't walk — yet. But he can do something no other person paralyzed with a devastating spinal cord injury ever has done: He can stand up from his wheelchair when he wants to.

"Being able to stand for first time was both emotional and exciting. After years of seeing no gains or recovered function, I was able to see my hard work pay off. It was as rewarding as anything I have ever done in my life," Summers said at a news teleconference.
Allergy Self-Diagnosis Leads to Misdiagnosis

By Bill Hendrick
Survey Shows Many Americans Confuse Allergies and Sinus Infections

May 18, 2011 — Many people misdiagnose themselves as having allergies when they actually have sinusitis, a survey shows, and skip a visit to the doctor.

The survey was conducted by the Asthma and Allergy Foundation of America (AAFA).

The AAFA says that when people confuse sinusitis symptoms with signs of allergies, they often suffer longer than they would if they visited a doctor, who could make a proper diagnosis.
Vitamin D May Improve Breathing for COPD Patients

By Brenda Goodman
Study Shows Improvement in Lung Function for COPD Patients Who Get Vitamin D Supplements

May 16, 2011 — A small study that tested vitamin D against a placebo in patients with chronic lung disease found that those getting the vitamin D could breathe better and exercise more than those on the dummy pills.

The 50 study participants were patients with chronic obstructive pulmonary disease (COPD) who were part of a three-month pulmonary rehabilitation program in Belgium.
Walking Speed May Indicate Severity of COPD By Brenda Goodman
Study Shows Walking Test Helps Measure Risk of Hospitalization for COPD Patients

May 16, 2011 — A drop in walking speed may signal a decline in health for patients with chronic obstructive pulmonary disease (COPD), a new study shows.

Doctors typically use the six-minute walk test as a simple, inexpensive way to see if a heart or lung disease patient has improved on a given therapy.

And several small studies have suggested that the distance a patient can cover in six minutes may be an important indicator of overall health.

Less is known, however, about where the danger zones may lie for people who take the test.
Medication, Surgery Both Treat Acid Reflux Well

By Brenda Goodman
Study: Many GERD Patients Get Relief From Either Treatment

May 17, 2011 — Patients weighing whether to take daily medication or undergo a surgical procedure to treat acid reflux disease may take comfort in the results of a new study finding that both treatments appear to control the worst symptoms of the disease in many people.

The study, which is published in the Journal of the American Medical Association, randomly assigned more than 500 people with gastroesophageal reflux disease (GERD) that had been controlled with the drug Nexium to either continue on that medication or try a minimally invasive surgery that corrects acid backup.
CDC Links Obesity, Arthritis, and Lack of Exercise By Bill Hendrick
Study Shows Obese Adults Who Have Arthritis Are More Likely to Skip Exercise

May 19, 2011 — Obese adults with arthritis are 44% more likely to be physically inactive than obese people who do not suffer from the painful disease that causes inflammation and stiffness of the joints, the CDC says in a new report.

According to the CDC's Morbidity and Mortality Weekly Report for May 20, arthritis is common in adults who are obese. And arthritis-related joint pain may reduce or discourage physical activity among obese adults, the report says.
Swimmer's Ear Costs U.S. Half a Billion Yearly

By Kathleen Doheny
Study Finds Each Minor Infection Costs a Patient About $200 to Treat

May 19, 2011 — Swimmers often regard inflammation of the external ear canal, known as swimmer's ear, as an inevitable, minor nuisance. But a new study finds that the problem adds substantially to health care costs and the number of annual doctor visits.

"For swimmer's ear, there are 2.4 million health care visits and it costs half a billion dollars in health care costs each year," says Emily Piercefield, MD, DVM, an epidemiologist with the CDC who co-authored the report.
Pain Relief Strategy: Cross Your Arms?

By Jennifer Warner
Study Suggests Crossing Your Arms Can Reduce Pain by Confusing the Brain's Pain Signals

May 20, 2011 — Crossing your arms may confuse the brain and help fight pain, according to a new study.

The study suggests crossing arms at the wrists mixes up the brain's perception of pain signals sent from the hands to the brain and reduces the intensity of pain.
CDC: Many Americans Are Skipping Eye Care

By Bill Hendrick
Survey Shows Cost or Lack of Insurance Are Reasons Cited for Avoiding a Visit to the Eye Doctor

May 19, 2011 — A large number of people who have problems with their eyesight don't visit eye doctors because of the cost or because they don't have health insurance that covers eye care, a CDC survey shows.
Relieving Back Pain May Help the Brain

By Matt McMillen
Study Shows Link Between Back Pain Relief and Possible Easing of Cognitive ImpairmentsMay 18, 2011 — Chronic lower back pain doesn't just hurt. It also appears to cause thinning of certain regions of the brain, which may lead to cognitive impairments, a study shows.
Warnings/Alerts/Guidelines
FDA Panel: Correct Acetaminophen Dose Depends on Kids' Weight

By Daniel J. DeNoon
Infant Drug Labels Should Spell Out Dose; Industry Backs New Rule

May 18, 2011 — An FDA advisory panel says that pediatric doses of acetaminophen should be based first on a child's weight, then on age.

The panel noted that infant acetaminophen — Tylenol is the best-known brand — should be labeled only for fever reduction in children under age 2. Labels may recommend acetaminophen for both fever and pain in children over age 2.

The panel found too little evidence to label over-the-counter acetaminophen for pain relief in infants under age 2, although doctors often prescribe the drug for this purpose.

The recommendation not to include pain as an indication for acetaminophen in kids under age 2 is the only part of the panel's advice to which the over-the-counter drug industry trade group objects. Otherwise, the Consumer Healthcare Products Association (CHPA) applauds the panel's advice.
Study: Baby Products Contain Risky Flame Retardants

By Salynn Boyles
Researchers Say Chemicals Are in Products Such as Changing Pads and Car Seats

May 18, 2011 — Four out of five baby products tested in a new study contained potentially toxic flame retardants, including one removed from children's pajamas almost four decades ago.

The products, which were not identified by brand, included nursing pillows, changing pads, portable crib mattresses, baby carriers, and car seats.

But two industry groups say baby products meet federal safety standards.

The study is published in Environmental Science & Technology. Researchers tested 101 widely sold baby products, finding that 80% contained chemical flame retardants and 36% contained chlorinated Tris, the chemical no longer used in children's pajamas in response to concerns about its safety.
Women's Health
Home Births on the Rise in the U.S.

By Brenda Goodman
Increase in Home Births Comes as Debate Over Safety Intensifies

May 20, 2011 — The number of women in the U.S. who gave birth at home rose 20% between 2004 and 2008, a new study shows.

Although home births represent only a fraction of the millions of babies delivered in the U.S. each year, researchers say the bump is significant because it follows a steady, 15-year decline in the practice and comes at a time of intense debate over the safety of home births.
Study: Low Birth Defect Risk From Newer Epilepsy Drugs By Salynn Boyles
Researchers Say Findings Are Reassuring, but Data on Topamax Inconclusive

May 17, 2011 — Use of newer antiseizure drugs during the first trimester of pregnancy was not associated with an increased risk for major birth defects in one of the largest studies ever to examine the issue.

The finding can be seen as reassuring to women of childbearing age who take the newer epilepsy drugs. But it had one major limitation: It did not include many women who took the drug Topamax (topiramate).
Study: HPV and Pap Tests OK Every 3 Years

by Denise Mann
Researchers Say 3-Year Intervals Are Safe for Cervical Cancer Screening Tests

May 18, 2011 — Most women aged 30 and older with normal Pap and human paillomavirus (HPV) test results can safely wait three years until their next set of cervical cancer screening tests, according to a new study.

Such co-testing is currently recommended by the American Congress of Obstetricians and Gynecologists. The guidelines note that women with certain risk factors for cervical cancer may need more frequent testing.
Men's Health
Coffee May Lower Prostate Cancer Risk By Kathleen Doheny
Study Shows Regular Drinking of Decaf or Caffeinated Coffee May Protect Against Prostate Cancer

May 17, 2011 — Men who drink coffee regularly appear to lower their risk of prostate cancer, especially the lethal form, new research suggests.

When the researchers looked at all forms of prostate cancer, "the highest coffee drinkers had about a 20% lower risk of developing prostate cancer during the follow-up," says researcher Lorelei Mucci, ScD, MPH, associate professor of epidemiology at the Harvard School of Public Health.

The 20% lower risk was found in those drinking six or more cups daily compared to none, she tells WebMD.
Obesity May Raise Risk of Prostate Cancer Spread

By Kathleen Doheny
Study Shows Obese Men Are More Likely to See Their Cancer Spread

May 16, 2011 — Obesity and prostate cancer may be a bad combination, new research suggests. The risk of the cancer spreading is more likely in both obese and overweight men, researchers found.

"We found that overweight men were three times more likely to have their cancer spread," says Christopher J. Keto, MD, a urological oncology postdoctoral associate at Duke University Medical Center, Durham, N.C.

"Obese men were five times more likely than normal-weight men to have their cancer spread," he tells WebMD.
Pediatric Health
Antibiotic Use May Be Linked to Kids' Asthma Risk

By Cari Nierenberg
Study Shows Infants Who Take Antibiotics May Have Increased Risk of Asthma

May 16. 2011 — Infants who take antibiotics during the first year of life may be at a slightly increased risk of developing asthma by age 18, a study shows.

The study also suggests a similar risk of asthma for children whose mothers took antibiotics during pregnancy.

The study appears online in Pediatrics.

Study: Heart Risk Low for Kids on ADHD Drugs

By Salynn Boyles
ADHD Medication Not Associated With Increased Risk of Heart Attack, Stroke, Death, Researchers Say

May 16, 2011 — Children who take Adderall, Ritalin, Strattera, or other drugs for attention deficit hyperactivity disorder (ADHD) are no more likely to die from cardiovascular causes as other children, a new study finds.

When researchers compared cardiovascular events such as heart attack, stroke, and abnormal heart rhythm among children and teens taking the ADHD drugs to children who did not take them, they found a very low rate of these events and death from all causes in both groups.
Study: Psoriasis in Kids Linked to Obesity, Heart Risks

By Denise Mann
Overweight, Obese Children at Higher Risk of Developing the Inflammatory Skin Condition, Researchers Say

May 20, 2011 — Overweight and obese children are at greater risk for developing psoriasis, according to a new study. And teens who have the inflammatory skin condition are more likely to have high blood cholesterol levels regardless of their body weight.

The findings, which appear online in the Journal of Pediatrics, add to a growing body of evidence linking heart disease and its risk factors to psoriasis. Exactly how the two conditions are connected is not fully understood, but it's likely that slow, simmering inflammation is the common denominator.
Aging
Gene for Alzheimer's Risk May Affect Brain Early

By Kathleen Doheny
Study Shows Young Adults With Gene Show Signs of Changes in the Brain

May 18, 2011 — Young adults who carry a so-called Alzheimer's risk gene show disruption in their brains as early as their 20s, according to new research.

Researchers from the University of California, Los Angeles used a special MRI scan that maps brain connections to examine 398 healthy young adults. Some carried the variant of the gene linked with Alzheimer's risk and some did not.
Mental Health
Drug May Improve Depression and Sleep

By Salynn Boyles
Study Shows Agomelatine May Help Regulate Mood and Sleep-Wake Cycles

May 17, 2011 — An antidepressant that modifies sleep-wake cycles proved effective for treating major depression while also improving the sleep quality of patients in key studies, according to a newly published study.

The melatonin-based drug agomelatine was recently approved in Europe and Australia for the treatment of depression, but studies are still under way in the U.S.
Gossip May Have a Protective Role By Kathleen Doheny
Study Suggests Gossiping May Help People Distinguish Friend From Foe

May 19, 2011 — Gossip can be juicy, delicious, mean, entertaining, destructive — or all of the above. However it's described, gossip does have a purpose, according to new research.

"We think it is a protective-type role," says researcher Eliza Bliss-Moreau, PhD, post-doctoral fellow in psychiatry and behavioral sciences at the University of California, Davis.

"Gossip helps us predict who is friend or foe without firsthand experience with those people," she tells WebMD.