(Fixing a publishing error–Robyn – promoted by Robyn)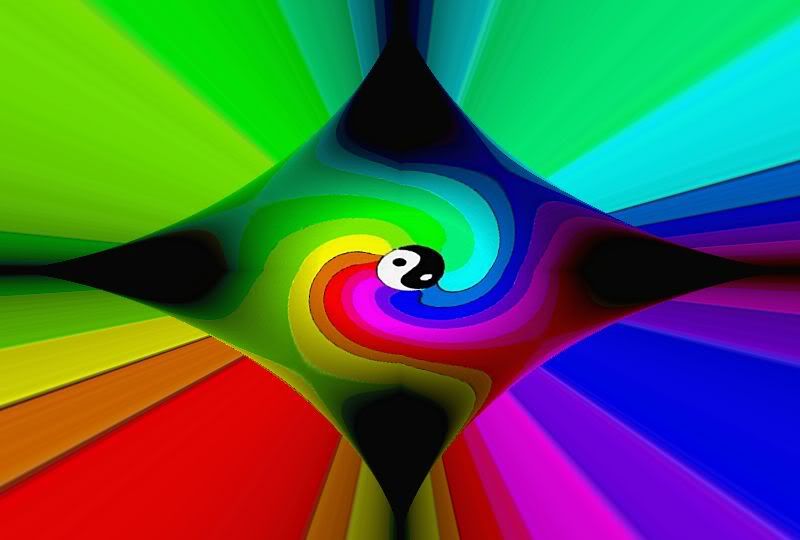 So where are we? Well, a few weeks ago, things were sort of looking up, but last week they seem to get into the well-known hand basket.
For instance, the Maryland House passed a bill disallowing many, but not all, forms of discrimination against people based on gender identity or expression. It wasn't unanimously applauded by the trans community since there were no protections in public accommodations, but there it was.
But only a week or so earlier, the Maryland House had tabled the marriage equality bill that had already passed the Senate, to someone in the Senate decided that the House need to be taught a lesson, so sent the gender identity/expression protection bill to the Senate Rules committee, expecting it to languish and die there. After all, who do those House members think they are? We'll show them! We'll kick this transpeople right where it hurts.
Wasn't that just very cool?
Well, news from Maryland is that the bill was rescued from the dung heap and was supposed to get a hearing in the Senate Judiciary Committee yesterday. Anyone hear anything?
In Massachusetts a better bill has been sitting idle for a very long time. But earlier this week members of the Interfaith Coalition for Transgender Equality called on Massachusetts legislators to get with the program and pass the bill.
Supporting this legislation, and supporting transgender people in the life of the church and in secular society really has to do with the living out of my baptismal covenant.

…

Getting to know transgender people personally, he said, has "taken me deeper into my own faith life and proved to me once again that unless everyone has equality . . . nobody is really free.

–Bishop M. Thomas Shaw, Episcopal Diocese of Massachusetts
Trans protections were dead…er…"on hold"…in Connecticut…but then, there was Tuesday: The legislature's Judiciary Committee endorsed the bill…and even voted down an amendment forcing transitioning teachers to be removed from their classrooms.
So I don't know exactly what to make of that.
On the other hand, New Haven's Board of Aldermen is considering an ordinance amendment to prohibit discrimination based on "perceived gender identity and expression".
ORDINANCE OF THE BOARD OF ALDERMEN AMENDING THE CODE OF GENERAL ORDINANCES OF THE CITY OF NEW HAVEN ESTABLISHING EXPLICIT PROTECTIONS ON THE BASIS OF ACTUAL OR PERCEIVED GENDER IDENTITY AND EXPRESSION.

WHEREAS: New Haven is a diverse community that celebrates and welcomes the contributions of all of its residents;

WHEREAS: The Charter states that "it is the public policy of the City of New Haven to ensure full and equitable participation of all citizens in all aspects of the life of the city";

WHEREAS: Transgender people face pervasive discrimination and consequently face severe economic insecurity – including an unemployment rate twice the national average, and nearly four times the national average for transgender people of color;

WHEREAS: Over 41% of Americans live in a jurisdiction that has in place some form of explicit protection for transgender people, and 13 states, the District of Columbia, and over 130 municipalities have written gender identity protections into their laws over the last four decades;

WHEREAS: This legislation would clarify and not change existing law while making a strong statement of public policy that affirms our commitment to equal rights for all New Haven residents;

NOW, THEREFORE, BE IT ORDAINED BY THE BOARD OF ALDERMEN: that Section 12 ¼ – 1 of the Code of Ordinances is hereby amended to read as follows:

…pdf
Down Dallas way it seems that the county commissioners believed that a nondiscrimination policy covering sexual orientation automatically covered transfolk. They are being educated about their misunderstanding.
In Hawaii there is another bill which has passed the Senate Judiciary Committee. HB 546 would write anti-discrimination language into labor law. A slightly different version has already passed the House in early March. Previously, there was a ruling by the Hawaii Civil Rights Commission that banned employment discrimination, but there was no statutory protection.
Meanwhile our detractors/enemies are name-calling again, questioning our sanity and morals and attacking the attempt of transpeople in New York City to get the rules involving correction of gender on birth certificates revised. Here's more.
Moving away from the political tomorrow (April 9) the documentary Photos of Angie will have its premier at the 13th Annual XicanIndie Film Festival. The trailer is below:
And for those who still think transgender is a new phenomenon, a 5,000-year old tomb containing what is believed to be the remains of a transperson was uncovered near Prague. The biologically male body is believed to date from the period 2900-2500 BCE in a Prague suburb, a relic of the Corded Ware culture from the Copper Age. One of the things this culture was known for was its strict burial rights. Generally speaking, men were buried amidst a collection of weapons, on their right sides, facing west. Women were buried on their left sides, amidst pottery, with their heads facing east. This body was buried in the latter configuration.
This is one of the earliest cases of what could be described as a 'transsexual' or 'third gender grave' in the Czech Republic.

–Archaeologist Katerina Semradova
I may be alone in this, but I find it highly interesting.