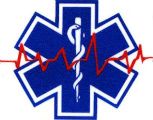 Welcome to the Health and Fitness weekly diary which is cross-posted from The Stars Hollow Gazette. It is open for discussion about health related issues including diet, exercise, health and health care issues, as well as, tips on what you can do when there is a medical emergency. Also an opportunity to share and exchange your favorite healthy recipes.
Questions are encouraged and I will answer to the best of my ability. If I can't, I will try to steer you in the right direction. Naturally, I cannot give individual medical advice for personal health issues. I can give you information about medical conditions and the current treatments available.
You can now find past Health and Fitness News diaries here and on the right hand side of the Front Page.
The Delectable Pairing of Bread and Soup
[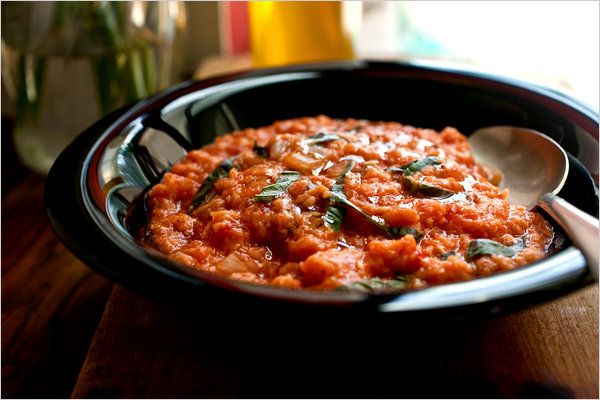 The simplest are made with thick, toasted slices of bread, sometimes rubbed with garlic, arranged in wide bowls and covered with soup. They can be topped with poached eggs for a satisfying meal.

Other bread soups are thick, paplike dishes: chunks of bread are added to the soup and simmered until they break down, thickening the broth. The most famous Italian versions are pappa al pomodoro and ribollita, which is usually made with leftover bean and vegetable soup that is reheated and blended with bread.

Portugal has an array of bread soups called açordas, too, but the Mediterranean region isn't the only place to look for them. In Scandinavia, you'll find soups made with dark bread and beer, as well as one of my favorites, a sweet apple spice soup thickened with whole-grain bread.
Tuscan Bread and Tomato Soup
Majorcan Bread and Vegetable Soup
Apple-Spice Breakfast Soup
'Bouillabaisse' of Fresh Peas With Poached Eggs
Ribollita
General Medicine/Family Medical
DNR Orders May Affect Surgical Outcomes

by Jennifer Warner
People With Do-Not-Resuscitate Orders More Likely to Die Soon After Surgery

April 18, 2011 — People with do-not-resuscitate (DNR) orders may be more than twice as likely to die soon after surgery, regardless of the urgency of the procedure or health status before surgery.

A new study shows 23% of people with DNR orders died within 30 days after surgery compared with 8% of similarly matched surgery patients without DNR orders. They were also more likely to suffer serious complications and have longer hospital stays.
Mono, Lack of Sun Linked to MS

by Salynn Boyle
Study Suggests Mononucleosis Virus and Limited Sun Exposure Raise Risk for Multiple Sclerosis

April 18, 2011 — Having a history of mononucleosis and living in an area that gets little sunlight both appear to increase the risk for developing multiple sclerosis, new research finds.

Multiple sclerosis (MS) is far more common in regions that get little sunlight most of the year, such as Scandinavia, Canada, and the Northern U.S.
People Often Cope Well With Loss of Sense of Smell

by Jennifer Warner
People Who Can't Smell Place Less Importance on It, Study Finds

April 18, 2011 — Most people who have lost their sense of smell cope with the loss surprisingly well, according to a new study.

Researchers found that most people who have lost their sense of smell attach less importance to smells and odors.
Shorter Hospital Stay After Hip Replacement Surgery

by Bill Hendrick
Researchers Say Shorter Hospital Stay Could Be Behind Increase in Hospital Readmission Rates After Hip Replacement

April 19, 2011 — The average length of a hospital stay for hip replacement surgery has decreased significantly in recent years, new research indicates. But the rate of readmissions for complications or referrals to skilled care facilities has increased.
Whole-Genome Testing Could Become Diagnosis Tool

by Salynn Boyles
Case Studies of Cancer Patients Reveal Medical Potential of Quick Sequencing of Genomes

Whole-Genome Testing Could Become Diagnosis Tool

Case Studies of Cancer Patients Reveal Medical Potential of Quick Sequencing of Genomes
Treatment-Resistant Epilepsy Linked to Autism

by Kathleen Doheny
Study Shows Epilepsy in People With Autism Is Often Hard to Treat

April 19, 2011 — Epilepsy that is difficult to treat may be more common in those with autism than previously believed, new research suggests.

"In general, we knew prior to this study that people with autism have significantly elevated rates of epilepsy," says researcher Orrin Devinsky, MD, professor of neurology, neurosurgery, and psychiatry at the New York University School of Medicine. Devinsky is also director of the NYU Comprehensive Epilepsy Center.
Warnings/Alerts/Guidelines
FDA: Hand Sanitizers Make False Claims

by Daniel J. Denoon
Sanitizers Overstate Germ-Killing Claims; Don't Kill MRSA, E. coli, Flu

April 21, 2011 – Hand sanitizers protect us from germs, don't they? A new FDA initiative has consumers confused.

The FDA yesterday warned consumers not to buy hand sanitizers "that claim to prevent infection from MRSA, E. coli, salmonella, flu, or other bacteria or viruses." But isn't that why we use them?

An FDA spokesperson tells WebMD that consumers should continue to follow CDC advice to use hand sanitizers when water is not available.
Women's Health
Pesticide Exposure in Womb Linked to Lower IQ

by Brenda Goodman
Studies Show Kids Exposed in Pregnancy May Also Have Later Problems With Attention and Memory

April 21, 2011 — Children exposed to pesticides in the womb are more likely to have measurable problems with intelligence, memory, and attention, three new studies show.

The pesticides in question, a class of chemicals called organophosphates, have long concerned both scientists and regulators because they work by irreversibly blocking an enzyme that's critical to nerve function in both bugs and people.
Clot Risk May Be Higher With Newer Birth Control Pills

by Salynn Boyles
Studies Suggest Higher Clot Risk With Pills That Contain Hormone Drospirenone

April 21, 2011 — Women who take birth control pills with the newer hormone drospirenone have a higher risk for developing potentially serious blood clots than women who take oral contraceptives containing the older hormone levonorgestrel, two new studies show.

The studies are published in BMJ Online First.
Calcium Supplements May Increase Heart Risk

by Denise Mann
Study Shows Increased Risk of Heart Attacks for Women Taking Calcium Supplements

April 19, 2011 — The calcium supplements that many older women take to boost their bone health may increase their risk for heart disease, a study shows.

"Calcium supplements, with or without vitamin D, mostly increase the risk of cardiovascular events, especially [heart attack]," concludes study researcher Ian Reid, MD, a professor of medicine and endocrinology at the University of Auckland in New Zealand. "A reassessment of the role of calcium supplements in osteoporosis management is warranted."

The study is published in the journal BMJ.
Pediatric Health
Corticosteroids for Kids' Eczema May Not Hurt Skin

by Brenda Goodman
Study Suggests Fears of Scarring After Long-Term Treatment May Be Unfounded

April 21, 2011 — Proper use of corticosteroid ointments to treat childhood eczema does not appear to damage or thin skin over time, a new study shows.

About one out of 10 kids will develop eczema, which is a skin condition related to allergies and inflammation. In eczema, skin can form small fluid-filled blisters that burst and ooze, causing the skin to become cracked, red, flaky, and itchy.
Bullying May Be Linked to Violence at Home

By Denise Mann
Study Shows Bullies and Victims of Bullying Are More Likely to Be Exposed to Violence at Home

April 21, 2011 — Bullying is pervasive among middle school and high school students in Massachusetts and may be linked to family violence, according to a new report in the CDC's Morbidity and Mortality Weekly Report (MMWR).
Too Much TV May Raise Kids' Future Heart Risk

by Salynn Boyles
Study: Kids With Lots of Screen Time Have Narrow Arteries in Eyes That May Indicate Heart Risk

April 20, 2011 — The eyes are said to be windows to the soul, but a new study suggests they may also provide a glimpse into a child's future risk for heart disease.

Researchers in Australia found that 6- and 7-year-olds who spent the most time in front of TVs or computer screens had narrower eye arteries in the back of their eyes than those children who spent less time.
Study: Fussy Babies Linked to ADHD Risk

by Denise Mann
Researchers Say Excessive Crying, Sleeping Problems in Infants May Be Linked to Behavioral Problems

April 20, 2011 — Babies who cry excessively and have difficulty sleeping and feeding may be at increased risk for behavioral problems during childhood, including attention deficit hyperactivity disorder (ADHD), a study shows.
Teen Suicide Attempts Tied to Social Environment

by Jennifer Warner
Supportive Environment May Prevent Gay, Lesbian, and Bisexual Teen Suicide Attempts

Teen Suicide Attempts Tied to Social Environment

Supportive Environment May Prevent Gay, Lesbian, and Bisexual Teen Suicide Attempts
Aging
New Alzheimer's Guidelines Stress Early Diagnosis

by Daniel J. DeNoon
Spinal Fluid, Imaging Tests Still Experimental but May Confirm Early Alzheimer's

April 19, 2011 — Alzheimer's disease should be diagnosed early, before a person develops severe, late-stage dementia, new guidelines suggest.

It's been 27 years since guidelines for diagnosing Alzheimer's disease were laid out. Since 1984, research has shown Alzheimer's to be a disease that begins decades before dementia appears.
Nutrition/Diet/Fitness
Lifestyle Changes Reduce Triglycerides

by Bill Hendrick
People Who Take Proper Steps Can Reduce Unhealthy Blood Fat Levels

April 18, 2011 — People who take steps to alter their lifestyles and eat healthier diets can significantly reduce high levels of triglycerides, a type of blood fat that is associated with heart and blood vessel problems and other diseases, the American Heart Association says in a new scientific statement.

Changes can include substituting healthy, unsaturated dietary fats for saturated ones, exercising, and losing weight, which could reduce triglycerides by 20% to 50%, the AHA statement says.
Seaweed Fiber in Liquid Meals May Cut Hunger

by Kathleen Doheny
Study Shows Fiber in Meal-Replacement Drinks Helps Delay Feelings of Hunger

April 21, 2011 — Adding a dietary fiber derived from seaweed to a meal-replacement drink may reduce feelings of hunger by 30%, a team of industry researchers reports.
Vegetarians May Have Lower Risk of Cataracts

by Bill Hendrick
Study Shows Vegetarians and Vegans Have Lower Cataract Risk Than Meat Eaters

April 20, 2011 — People who eat meat may be at increased risk of developing cataracts compared to vegetarians, a new study shows.

Researchers at the University of Oxford in England say vegetarians and vegans are 30% to 40% less likely to develop cataracts than people who eat a lot of meat.
Nutrition May Help Treat Traumatic Brain Injury

by Matt McMillen
Report Suggests Infusion of Calories and Proteins May Reduce Inflammation and Aid Recovery

April 20, 2011 — For service members wounded on the battlefield, nutrition appears to play a vital role in improving the outcome of traumatic brain injury, especially if it is administered soon after the injury occurs, according to a report by the Institute of Medicine (IOM).

The report, commissioned by the Department of Defense, urges the military to make infusions of calories and protein part of standard care in the immediate aftermath of injury.