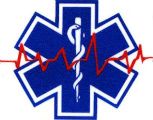 Welcome to the Health and Fitness weekly diary which is cross-posted from The Stars Hollow Gazette. It is open for discussion about health related issues including diet, exercise, health and health care issues, as well as, tips on what you can do when there is a medical emergency. Also an opportunity to share and exchange your favorite healthy recipes.
Questions are encouraged and I will answer to the best of my ability. If I can't, I will try to steer you in the right direction. Naturally, I cannot give individual medical advice for personal health issues. I can give you information about medical conditions and the current treatments available. If you are currently having medical treatment and it has been affecting you in a bad way, you need to go to a doctor and get yourself tested, your medical drug could be defective, if this is true you could possibly have a case to put forward, contacting defective drug lawyers may be your second step. Take care of yourselves and be vigilant to what you are taking.
You can now find past Health and Fitness News diaries here and on the right hand side of the Front Page.
A Better Way to Serve Eggs
If you avoid eggs because you think they're bad for you, you should reconsider. It was never clear that dietary cholesterol had a significant impact on heart health; saturated fat in the diet is thought to be a bigger culprit (how big is also a matter of dispute these days). The government's new dietary guidelines acknowledge as much, advising that eating an egg every day will not affect blood cholesterol or cardiovascular health.
Onion and Thyme Frittata
Frittata With Grated Zucchini, Goat Cheese and Dill
Ricotta and Spinach Frittata With Mint
Carrot and Leek Frittata With Tarragon
Spinach and Red Pepper Frittata
General Medicine/Family Medical
Warnings/Alerts/Guidelines
Seasonal Flu/Other Epidemics/Disasters
Women's Health
Men's Health
Pediatric Health
Aging
Nutrition/Diet/Fitness