(3 pm. – promoted by ek hornbeck)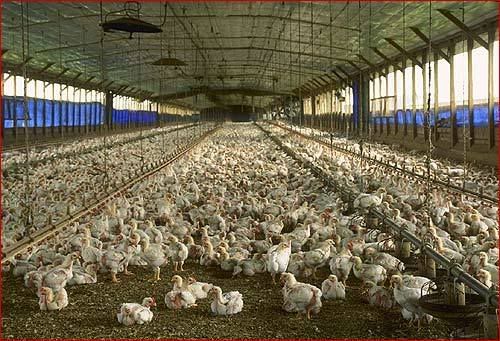 Scientists make chickens that don't spread bird flu

British scientists have developed genetically modified (GM) chickens that cannot transmit bird flu infections — a step that in future could reduce the risk of avian flu spreading and causing deadly epidemics in humans.

Scientists from Cambridge and Edinburgh universities said that while the transgenic chickens still got sick and died when they were exposed to H5N1 bird flu, they didn't transmit the virus to other chickens they came into contact with.

snip

Experts say the danger is that the virus will evolve into a form that people can easily catch and pass to one another, causing the transmission rate to soar and producing a pandemic in which millions of people could die.

snip

"Countries like China are interested in the possibility of genetic modification to protect their poultry stocks and people," she said. "It will inevitably be more expensive because you'd have to use the products of breeding companies to stock the producers." At the same time, the need for vaccination and losses from whole flocks being infected should be reduced.

While large poultry producers could benefit from this early type of transgenic bird, smaller "backyard" farmers would need to wait until scientists create birds that can be bred on small farms. "That would be a means of ensuring that the birds these small farmers bred themselves still carried the protective transgene," Tiley said.

snip

The researchers said they now plan to work on trying to make chickens that are fully resistant to bird flu rather than just blocking bird-to-bird transmission.

I understand the need to control disease, to keep plagues from happening.
But I think there is a less severe…. more rational…. more natural way to accomplish this.
How about let's try not putting 30,000 – 50,000 chickens in a 25X100 ft building?

Give them space to move around, access to outside air, grass, bugs.
How about let's try not inoculating them with antibiotics just-in-case?
How about let's try feeding them grain that doesn't contain chicken parts?
Yes. It will cost more. Yes. It won't be as efficient for the producer.
But it will most certainly reduce disease & produce healthier chickens.
Isn't that more important?