(9AM EST – promoted by Nightprowlkitty)
Cross-posted at Progressive Blue, Star Hallow and even the Big O.
What a tough week this has been, the Yankees were out of it and the Jets had a buy week. To make matters even worse the right wing corporate home team got the great shellacking by the visitors from beyond the right field wall. But I was walking around with the old camera and taking photos. Plenty of photos, plenty of back lighting.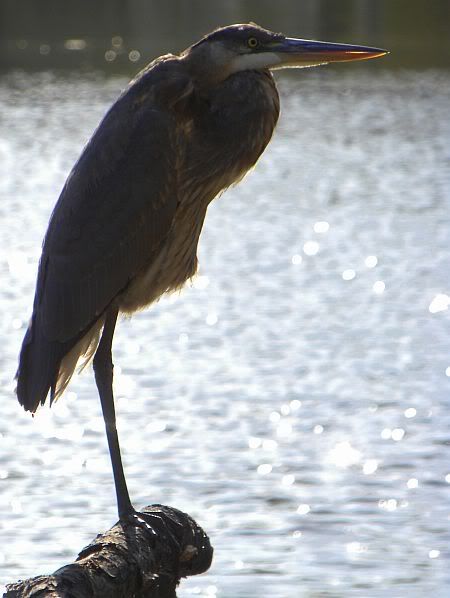 I spent the week with a familiar song locked in my head, the lyric "Meet the new boss, same as the old boss." After the past two years I could never again come up with a reason to support a Dem but without the tradition of photography I would be a shaky as a fiddler on a roof. So during that fabulous Jets win, I slapped together a few photos from the week.
One place I walked this week was the North Woods of Central Park. The first thing I encountered was an abandoned bicycle. It was sort of emotional, not because America had abandoned environmental action on Tuesday, the Democrats did not exactly represent Green guidance. I thought the forgotten toy to be a metaphor for progressive values in this nation.
Is there a light at the end of the tunnel?
I don't think so but Central Park is beautiful this time of year.
Did you know that we have a geyser in Manhattan? We do and there always seems to be a bird in the shot too.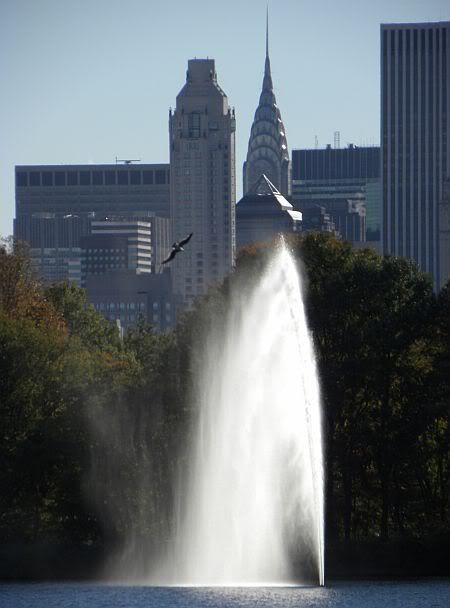 That short Democratic dynasty was not the only ending last week. "Big Bambú: You Can't, You Don't and You Won't Stop," it stopped!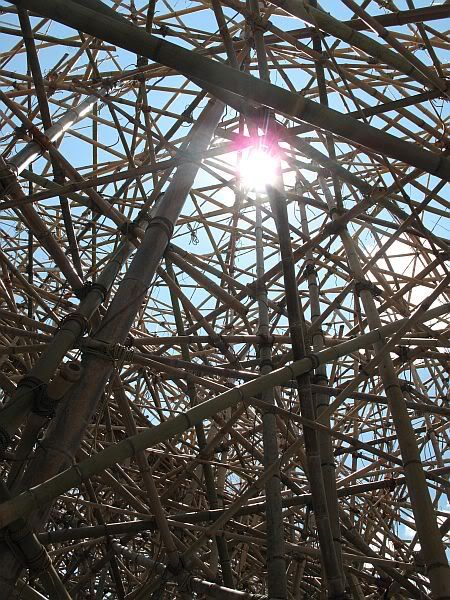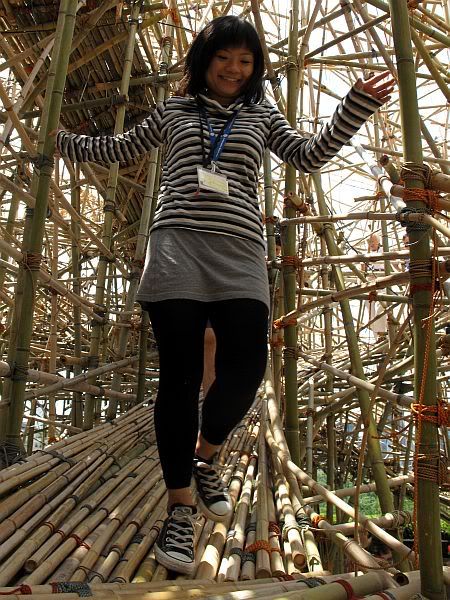 That whole new Democratic dynamic lopped off at one fell swoop.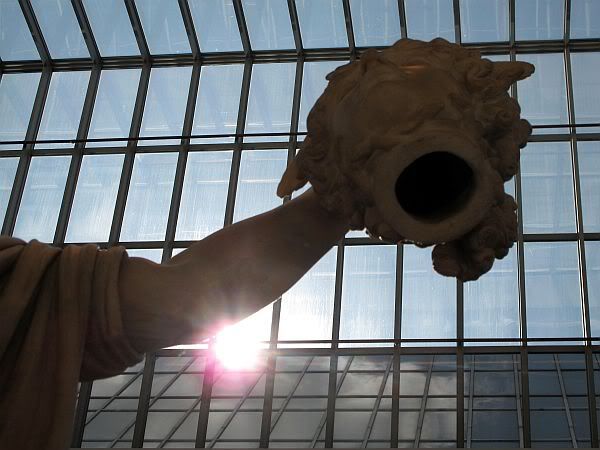 Oh my.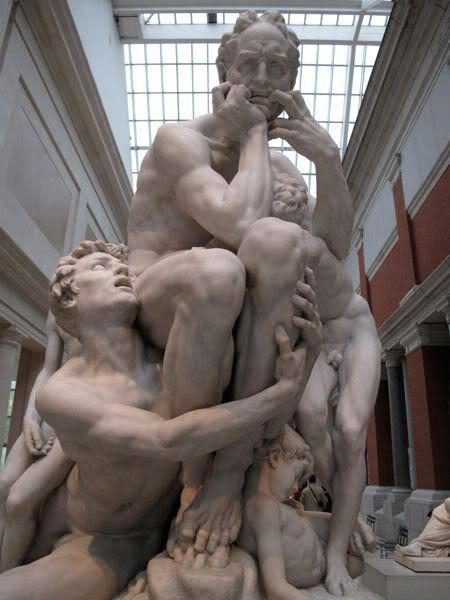 Well no use crying over spilled Democrats.
Or you can always look on the bright side. Republicans can't say Obama isn't creating jobs after he put all of those Republicans to work on Tuesday. And 19 state governments too just in time for the next gerrymandering season.
But I was fond of the fact that the wisteria got into the act on the rooftop of the Metropolitan Museum.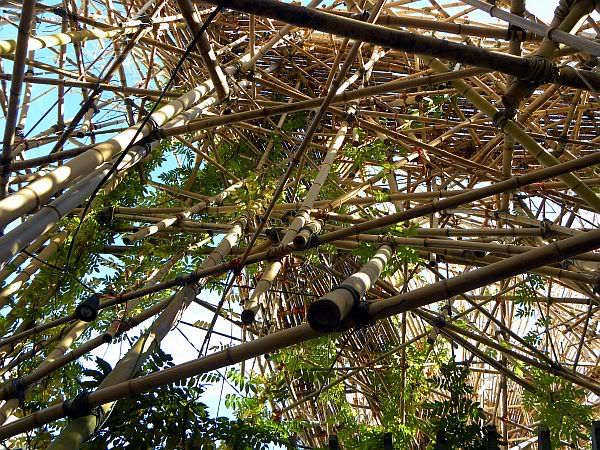 As it turns out this is the season of the witch, Witch-hazel that is.
Time for turning one's back at the Harlem Meer.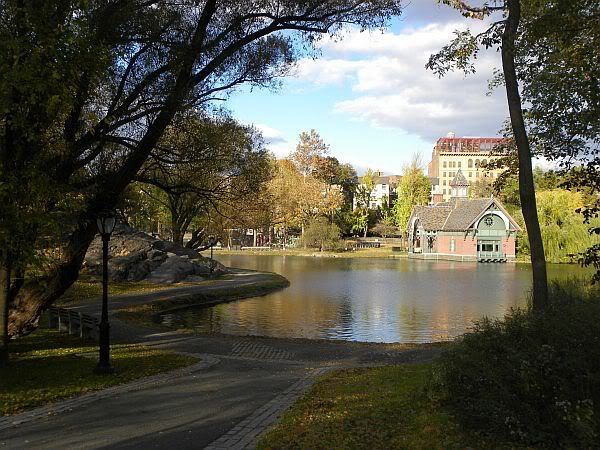 I found another place in Harlem to walk of my fantasy that Barack Obama would ever be of any use to the people of the United States. Morningside Park takes its name from the western boundary, Morningside Heights that stands high above Harlem to the east. Here the western side is the morning side because on that high perch the sunrise views above the rugged cliff of Manhattan schist are spectacular. The very hilly park divides St.John the Divine, Columbia University and St.Luke's hospital from Central Harlem.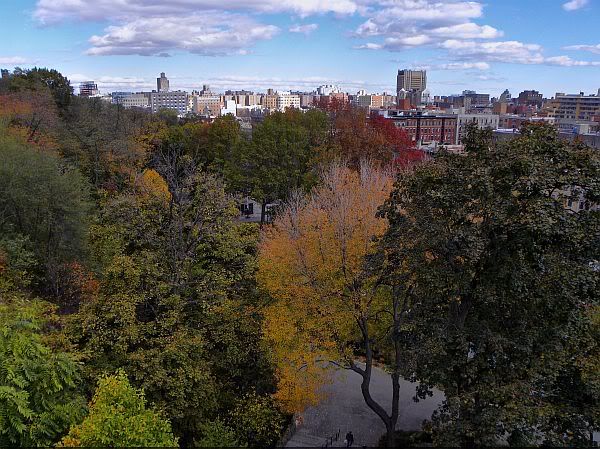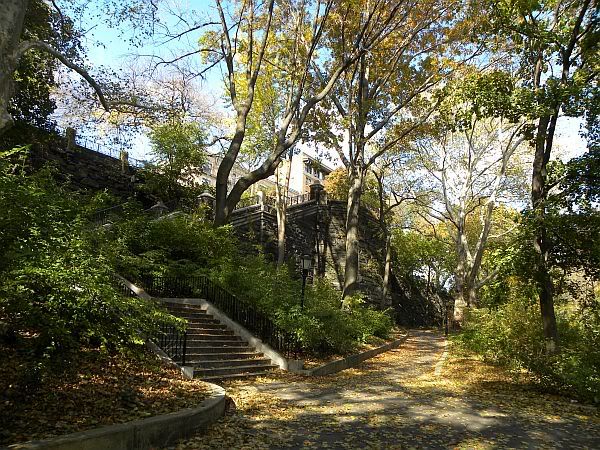 But where I really like to walk it off is the North Woods and the Ravine of Central Park. It helped to replace that "Meet the new boss, same as the old boss" lyric stuck in my head With "I had a Job in the great north woods, working as a cook for spare."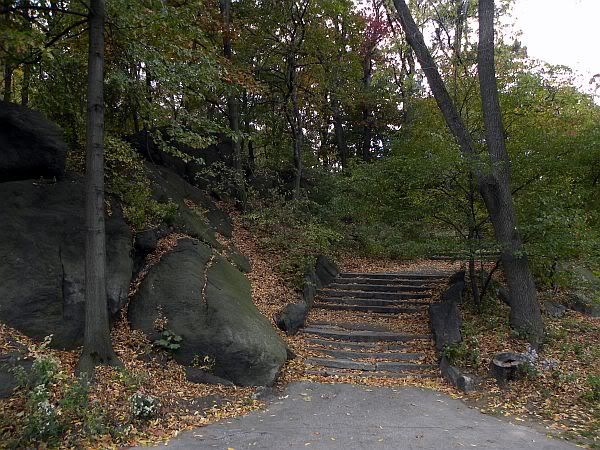 I had a job in the great north woods

Working as a cook for a spell

But I never did like it all that much

And one day the ax just fell.

So I drifted down to new orleans

Where I happened to be employed

Workin' for a while on a fishin' boat

Right outside of delacroix.

But all the while I was alone

The past was close behind,

I seen a lot of women

But she never escaped my mind, and I just grew

Tangled up in blue.
She was workin' in a topless place

And I stopped in for a beer,

I just kept lookin' at the side of her face

In the spotlight so clear.

And later on as the crowd thinned out

I's just about to do the same,

She was standing there in back of my chair

Said to me, "don't I know your name? "

I muttered somethin' underneath my breath,

She studied the lines on my face.

I must admit I felt a little uneasy

When she bent down to tie the laces of my shoe,

Tangled up in blue.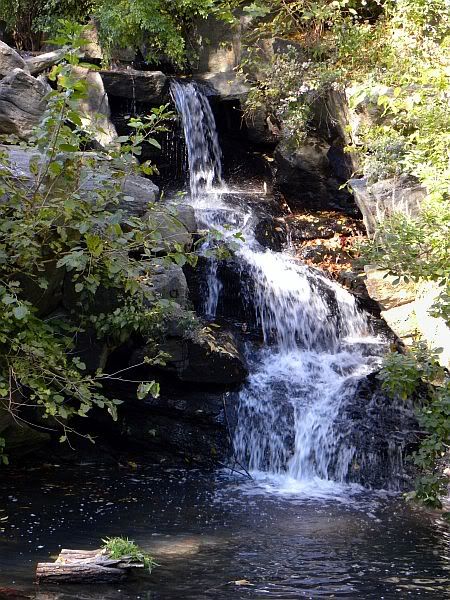 She lit a burner on the stove and offered me a

pipe

"i thought you'd never say hello," she

said

"you look like the silent type."

Then she opened up a book of poems

And handed it to me

Written by an italian poet

From the thirteenth century.

And every one of them words rang true

And glowed like burnin' coal

Pourin' off of every page

Like it was written in my soul from me to you,

Tangled up in blue.
I lived with them on Montague street

In a basement down the stairs,

There was music in the cafes at night

And revolution in the air.

Then he started into dealing with slaves

And something inside of him died.

She had to sell everything she owned

And froze up inside.

And when finally the bottom fell out

I became withdrawn,

The only thing I knew how to do

Was to keep on keepin' on like a bird that flew,

Tangled up in blue.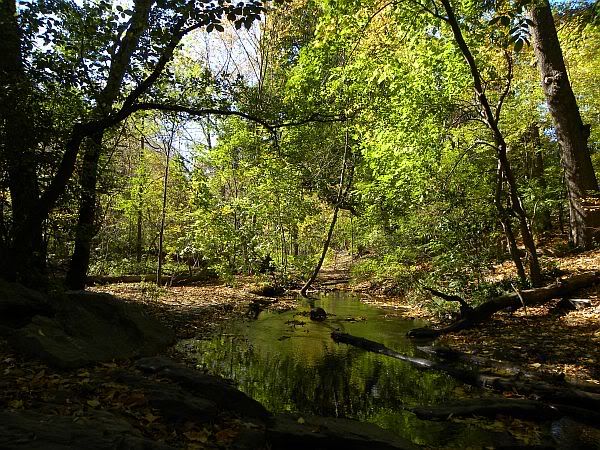 Like I said back lighting.
Bad week for Democrats And I've had enough of them but it was a good week for photography.