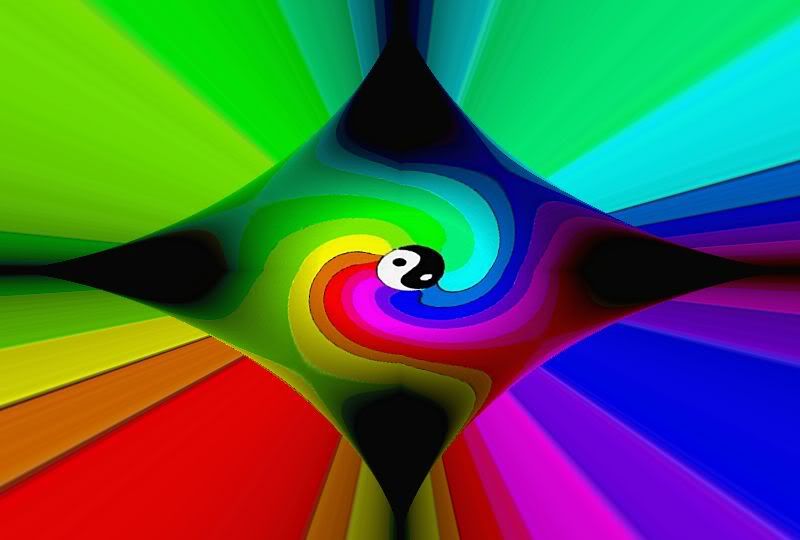 We have had another suicide, unfortunately. Chloe Lacey from Clovis, CA, shot herself because she feared she would be harassed and bullied when she went to college in Eureka.
This and other stories about the transgender community on the inside, including some murders, sexual harassment, lost history, and challenges to discrimination.
Some good.
A little more bad.
The usual.
Who wants to see a young man walking down the street with a dress on? In his eyes, that was the worst fear of all time, for someone to throw rocks at him, beat him up. It's just the overwhelming society judgment is what did this.

–Chloe's mom, Allison Murphy
I feel better about what Chloe's stepdad said.
That's what we're creating as a society. We're creating this incredible cloud of fear for these individuals and they feel they have nowhere to go.

–Sean Dempsey
A memorial fund has been set up in Chloe Lacey's name.
Donations can be made by sending them to The Justin "Chloe" Lacey Memorial Fund, c/o EEOC, PO Box 5242, Fresno, CA, 93655.
Found History
A Drexel College researcher has discovered part of a memoir under the pseudonym Earl Lind, entitled Riddle of the Underworld, written in 1921, about Lind's life as an androgyne. There was no term transgender at that time. The memoir is a plea to adults of the time to support "sexual and gender non-conformists". Things haven't changed much it seems.
Nearly a century ago this author spoke out, urging adults to support young people who display signs of sexual and gender non-conformity, to prevent those youths' distress and suicide.

–Randall Sell
Lind also wrote under the names Ralph Werther and Jennie June. Two other works were entitled Autobiography of an Androgyne (1918) and The Female Impersonators (1922).
Although it is difficult to know exactly where Earl Lind's accounts pass from fact to fiction, his reference to "Paresis Hall" as an androgyne "resort" in New York City in the late 1900s is documented by other reliable contemporary witnesses.

Lind's account of "the Hall" includes a description of a group which is, if not apocryphal, one of the earliest organizations in the United States for gender and sexual emancipation, the Cercle Hermaphrodites, formed by "androgynes" (in Lind's account, men who identify as feminine or female and who desire sex with men) to "unite for defense against the world's bitter persecution".
Cercle Hermaphroditos was apparently formed no later than 1895, making it one of the earliest known GLBT groups. Yes, transfolk were there then as well. I don't want to hear anyone say we are "too new".
Sports
Transsexual woman golfer Lana Lawless, 57, is suing the LPGA because they won't let her play professional golf in the US. The LPGA has a policy that only women who were born female can compete. Lawless was also prevented from defending her title as women's long driving champion of 2008 because Long Drivers of America changed their rules to coincide with the LPGA rules. LDA is also named in the suit, as well as the sponsors of three California-based LPGA tournaments.
Lawless is a former police officer who underwent gender confirmation surgery in 2005.
The LPGA rule also prevents Danish golfer Mianne Bagger from competing. Bagger is allowed to compete on the Australian and European circuits.
"I think the L.P.G.A. is really out of step with other professional sports organizations of its size, and it's a wake-up call to other entities that we're not going to tolerate discrimination based on gender identity," said Kristina Wertz, the legal director of the Transgender Law Center in San Francisco. She said California was one of 13 states, and the District of Columbia, that had laws prohibiting discrimination on the basis of gender identity.
The International Olympics Committee allows transfolk to compete
if they have undergone reassignment surgery and at least two years of postoperative hormone-replacement therapy.
The USGA allows transwomen to compete in the US Women's Open.
Incarceration Abuse
A New York City correction officer was arrested and charged on Thursday with forcing a transgender inmate to engage in a sex act with him at a Manhattan jail. The attack took place in September, 2009. The 23-year old transwoman was being held in the male housing unit on Rikers Island for a parole violation. Roberto Morales' semen was obtained from a rape kit. The victim recounted that the abuse took place for about a month. Morales faces up to 4 years in prison on the felony charge.
In her suit against the city, the woman alleged that she was also assaulted earlier in the summer of 2009 when – as an inmate at Rikers Island – she was taken to the prison ward of a hospital for treatment. In that incident, a nurse forced her to perform oral sex on him in her hospital room, the suit contends. The nurse, Carl Wiley, later pleaded guilty to committing a criminal sexual act.
This is just a case of complete and utter indifference to a transgender woman.

–Ilaan M. Maazel, lawyer for the victim
The plaintiff is no longer confined.
High School
And you probably heard that Andy Moreno was denied the right to run for homecoming queen at North Dallas High School because she was born male. According to poll watchers, she garnered more votes than at least one of the finalists. The homecoming king and queen will be announced Saturday evening.
Local Politics
Salt Lake City's School Board is weighing amendment of its diversity policy to include gay and lesbian students and employees. An editorial in the Salt Lake Tribune has called for the school board to expand that protection to also include gender identity. It was reported by one source that transgender people were initially included until the attorney for the district reported that we are not generally provided this protection.
So nobody else protects us, so they shouldn't either?
Some board members went so far as to state that protecting gays and lesbians would include protections for transpeople:
Board member Alama Uluave said, "I thought the other classifications were sufficient for the protection of everyone."
Bullying
More is available in audio about the bullying of transgender youth at Free Speech Radio
Murder
Another transwoman has been murdered. Stacey Lee was strangled to death in the home she shared with her boyfriend in the Point Breeze neighborhood of Philadelphia, PA. The boyfriend was at work at the time. He has asked not to be identified…fearing he will be fired from his job if it becomes known his girlfriends was trans.
One neighbor who asked to be identified only as Darlene said she would sit on the steps and talk with the victim some mornings while she waited for a cab. She described the victim as "really nice and very friendly."

"She had a body way better than mine, so much so she gave me a complex. And she had the cutest smile. It's just so sad."
Ms. Lee was "Overall Legendary Mother" of the ballroom culture's House of Blahnik.
As usual, police identified her by her previous name…as did Newark police with Victoria Carmen White earlier in September, even though she was several years post-operative. Take a look at the woman to the side. This is who police identified as a man. More outrage here.
Economic Opportunity
The former Tower Records in the Castro in San Francisco has become a Goodwill Store, specifically opened to employ transgender people. As part of the Transgender Economic Empowerment Initiative, it will employ as many as a dozen transpeople.
It's the first Goodwill location in the country to offer employment services specifically targeted to transgender individuals.
The Salvation Army, on the other hand, has in the past sought special permission to withhold benefits from any gay and lesbian employees.
I know where my Xmas donations are going.
Hip Hop
Chingy goes, "I didn't have a relationship with that person. And Sidney Star goes, "Oh, yes you did." So Chingy goes, "No, I di'unt." An Sidney goes, "I'm a woman now and yes, he did." And Chiny goes nu-uh. And Sidney goes, "Whatever. What. Ever."
And She goes on Kendra G.'s show to tell everyone in the hip hop world about it. Which, you know, doesn't sit well with a lot of people since the that world is known for being rather homophobic and too many guys seem to think having sex with a transwoman is gay sex.
What. Ever.
Musical Accompaniment
I would have loved to have found Peter, Paul and Mary on youtube doing the following song, but life doesn't always work out. This German version is the best I could find.
The words to the song can mean a lot…more to some of us than others:
chorus:

Weave, weave, weave me the sunshine out of the falling rain

Weave me the hope of a new tomorrow and fill my cup again

Weave, weave, weave me the sunshine out of the falling rain

Weave me the hope of a new tomarrow and fill my cup again

Well I've seen the steel and the concrete crumble

Shine on me again

The proud and the mighty all have stumbled

Shine on me again

(chorus)

They say that the tree of loving

Shine on me again

Grows on the bank of the river of suffering

Shine on me again,

(chorus)

If only I could heal your sorrow

Shine on me again

I'd help you to find your new tomorrow

Shine on me again

(chorus)

I've seen the steel and the concrete crumble

Shine on me again

The proud and the mighty all have stumbled

Shine on me again

(chorus)

Only you can climb that mountain

Shine on me again

If you want a drink from the golden fountain

Shine on me again

(chorus repeats fading)