( – promoted by buhdydharma )
At least, GOD, I hope this is unintentional.
You see one of the tenets of The Shock Doctrine is that seldom do things "happen" outside tacit approval. They did not "get" Bin Laden, because it did not "serve" the greater purpose of war profiteering and re-engineering the Middle east to become Open Markets for the Western Profiteers.
Yet, as Europe starts to rebel against the Oligarchy and the "austerity" measures meant to ensure that the plebes ask for nothing, and accept their lessened lot so that the wealthy can still live in the manner to which they are accustomed, I wonder.
In this, the surveillance age, they cannot find this man and stop him?
Or does letting this information leach out incrementally serve a more nefarious purpose to those (and it is a target audience) who would read it?
Psychological warfare is subtle.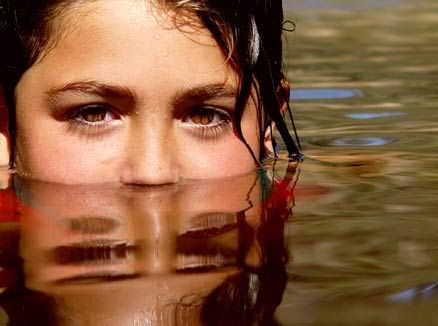 Regardless of Julian Assuange's intent, the repercussions ring with me.
Like the Shock and Awe plan, one has to realize they will stop at nothing to reach their goals. It was one thing when we thought torture and "stress positions" were applied, perhaps, perhaps, by wrong minded zealots trying to protect America.
These documents prove more. In order to shock the population into a subjugated position of survival, complete blankness borne of shock and unreality, they stopped at nothing. Rape. Beheadings. Child abuse. Civilian decimation.
We get to learn first hand how vicious these men and their directors can be. Worse, we get to find out they can do it without oversight, repercussion or a qualm.
This serves, if nothing else, to frighten the hell out of those of us who are aware of what it is they are really doing, and oppose it as much as the Iraqis who saw their economy replaced by a US economy, completely outsourced. They went so far as to import the very concrete as opposed to employ an Iraqi company to make it. They wanted consumers, but not even the cheap labor. They wanted occupation and the rape of every fucking cent.
This leak came right before the elections, yet overtly will not influence them. The left will think that it is proof positive of the demonic bent of the right, the right will see it as proof positive the left hates America.
The post-election itinerary is already set. No matter who comes out ahead, Social Security and Medicare are on the table for cuts and the Rich get to keep their tax breaks.
This LEAK, this first-hand report of the atrocities done by our men and women, our tax dollars, and in our name has done NOTHING to change policy, nor does it cause the reporting Media to gnash their teeth and call for heads.
All this report has done is strike fear in the hearts of those who oppose what is going on, and serves as a nice little warning to those of us who oppose the status quo.
The message: They will stop at nothing.
There is a stage in torture called the showing, the ramping. It is where they show you the torture devices, sure that your fear will envision worse, and is more effective psychologically than the actual pain is. This feels exactly like that on the eve of austerity.
Be sure, in the name of "Order" they will and are capable of anything. First they take our ears… cell phones and internet gone. Then they take our eyes, shutting down power grids and doing enough bombing to keep us indoors.
Then they make examples, easier yet when we already know they are the monsters of our worst nightmares.
The isolation is crushing for most, in and of itself. Not being able to call a daughter, or a friend, and saying. "I'm ok, we are still alive." The worry, The doubt. The wondering. The lack of communication. The Isolation itself.
In this world of internet, TV, iPods, IPhones, and instant gratification, that alone will stun most people into a fetal position. Those of us who have spent time with quiet, real quiet, in the woods, at sea, in the mountains, have learned to "be" without constructed input. There is input enough living in the world. I worry for those who cannot bear silence. It is coming.
I wonder if this is a "showing" or if that is an unforeseen consequence.
But AUSTERITY is coming, and we have been shown, CLEARLY what our enemies are capable of doing to human beings.
Do not let it make you fearful.
Let it make you more resolute.
Truth is good. Wikileaks is good.
But beware what it does, and talk among your people. Realize that it could be used to keep you in shock and awe.
Your strength lies internal. They can do nothing to our spirit, no matter what they try to do to our minds and bodies.
They DO have a plan. So must we.