(9AM EST – promoted by Nightprowlkitty)
"It is my understanding Jim DeMint has had a standing hold on everything throughout this two year process," Senator Jeff Merkley (D-Ore.) told the Huffington Post on Tuesday. "When I have had amendments on a couple of occasions, I have been told: 'Absolutely, we in the Republican leadership are fine but you are going to have to clear it with Jim DeMint because he has a standing hold on everything.'
DeMint Has Had 'A Standing Hold' On All Legislation For Past Two Years

Sam Stein, HuffingtonPost — 09-28-10
"… but you are going to have to clear it with Jim …"
This is Democracy?
Sounds instead like the GOP's own version of American Idol — where Gopher DeMint is the lone 'Simon Cowell' on the Jury.
Surely this is an idle threat. No Senator could dare to form their own Star Chamber, and actually get away with it.
Think again.
"Ask not what you can do for your country; Ask what you can Do for DeMint."
Speaking at a Center for American Progress forum on filibuster reform, Merkley's comments were part of a broader argument about the need to change the rules of the United States Senate.

[…]

Merkley said that on the two occasions in which he was forced to clear his bills through DeMint's office, the South Carolina Republican "lifted the hold." One such piece of legislation, he recalled, was to send ten million dollars to help repair Oregon's Klamath Basin, which was suffering from a severe drought.

[…]

"My impression was that everyone who had an amendment had to go [through DeMint]," Merkley said. "It was a standing hold but it wasn't something he had just singled out in my particular case."

Had DeMint objected to that or any other piece of legislation being considered under unanimous consent agreement, it would required the Senate to go through the time-consuming process of cloture (which requires 30-hours of debate and 60 Senators for passage) or simply drop the matter entirely.
Jim DeMint had to be consulted, in order for a Senator to react to a Severe Drought, in his OWN State ???
Unbelievable!
No wonder so much Good Legislation, ended up dying on the vine this year, in the Senate.
The GOP has a 'Standing Hold' — to go along with their 'Stand Filibuster'!
No wonder they've managed to BLOCK numerous Votes, that would have
helped Small Businesses,
helped the Unemployed,
helped the Middle Class, by reversing the incentives to Off-Shore our Jobs.
Unbelievable!
Imagine what they'll end up "BLOCKING" — IF they regain control of either the House or the Senate.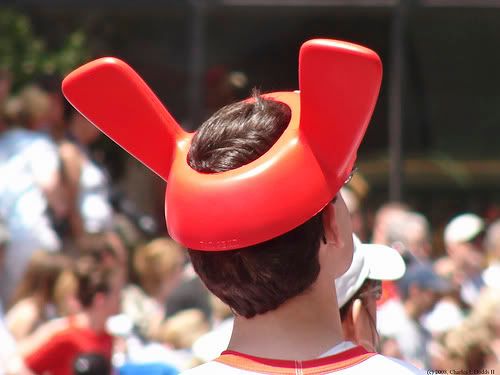 The Possibilities for Inaction are truly mind-boggling, given the Wingnut/Tea Party mindset.
SO, Why can't WE — Vote those Gophers, OFF the Show, eh?
Afterall Simon, was given his walking papers, wasn't he? Couldn't have happened to a 'nicer' judge and jury!