(2PM EST – promoted by Nightprowlkitty)
Agence France Presse, September 3, 2010…
Although the initially slow pace of aid had improved since a visit by Secretary-General Ban Ki-moon in mid-August, the UN said it has "almost stalled" since the beginning of last week, rising from 274 million dollars to 291 million dollars – about two thirds of funding needs.
That's a total of $17 million in about two weeks, from the whole world, for at least 8,000,000 Pakistanis with no food at all and nothing but dirty water to drink.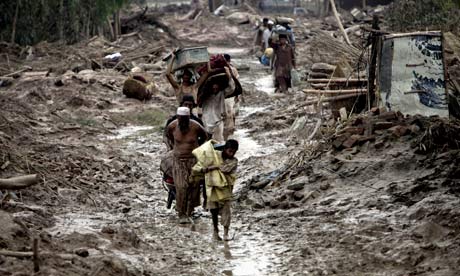 And in the same two weeks the United States has spent about $26 billion on "defense," $13 billion per week, out of a military budget of $663 billion for 2010.