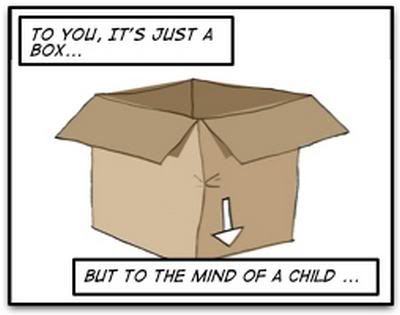 do you remember being a child and making anythingbe something else?
an old bicycle wheel could power a wheelbarrow, or navigate a pirate ship… or steer a car….
a piece of red cloth was used to taunt a bull, as a gypsy kerchief, a ships flag, a table cloth….
as a child you were not yet "tied in" to the definition of things… the purposes of items
to me re-purposing is recapturing that bit of childhood…
allowing myself to see the alternate possibilities of items
so that old half-gallon juice cartons are washed out, reused & become:

ice packs used in mrD's lunch cooler daily- just add water & freeze

starter trays for leeks, onions, lettuce- cut in half top to bottom

intermediate pots for tomatoes before they get planted in the garden- cut in half horizontally, holes punched in bottom

a dollhouse for clothespin dolls- one side cut open & openings in other 3 sides for 'doors', windows; a cardboard 'floor' taped in
plastic gallon milk jugs are washed out & reused:

cut in half top to bottom- used as intermediate pots

cut out the bottoms- used as tents over plants in the garden to keep frost off

cut out the top leaving handle, spout & bottom half- instant small bucket! for painting, cleaning, carrying many small items, playing in the sandbox.
by throwing out societal definitions & purposing…..
old tin cans become dollhouse furniture….


old thread spools can become footstools….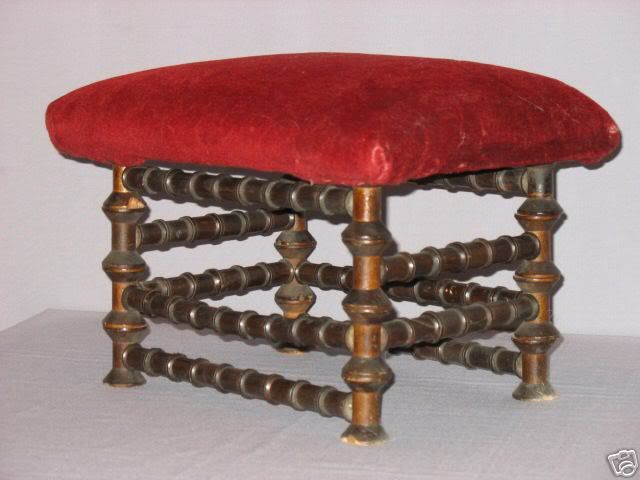 & old silver can find it's voice & sing!


i think my favourite re-purposings have been for the kids & mrD…

making a peach basket into a babydoll bassinet with hood & liner, mattress, pillow & bedding

making leftover chunks of wood from mrD's work into an awesome set of blocks

making a quilt out of the legs of blue jeans leftover from making cut-offs when knees bust through one too many times- i just couldn't bear to throw away all the patchwork i'd done on the knees of those jeans!
so…..
are you in touch with your inner child?
What's Your Favourite…. re-purposing?
& what's for supper??