(10AM EST – promoted by Nightprowlkitty)
This is the 83rd Day on the Gulf of Mexico During the BP Oil Spill. You will not see these pictures in the MSM.


Dying River Delta and DeepWater Horizon Macondo wellsite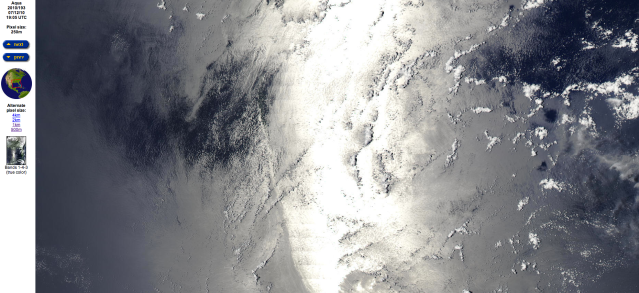 Franklin Eddy. Oil circling endlessly in mid Gulf.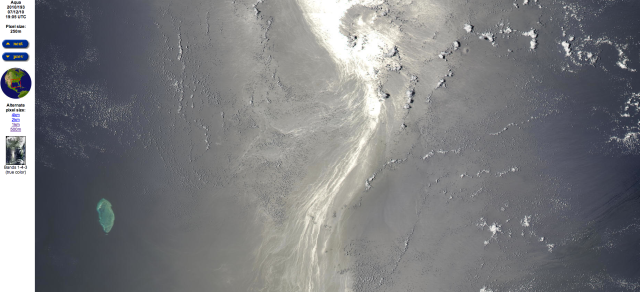 Tail of the Dead Dragon. Southern Gulf of Mexico.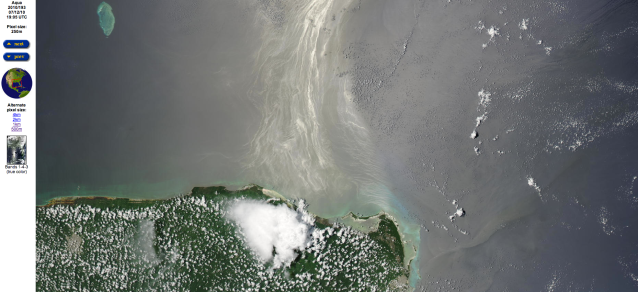 Oil Slick Streamers Brushing Mexico's Yucatan Peninsula.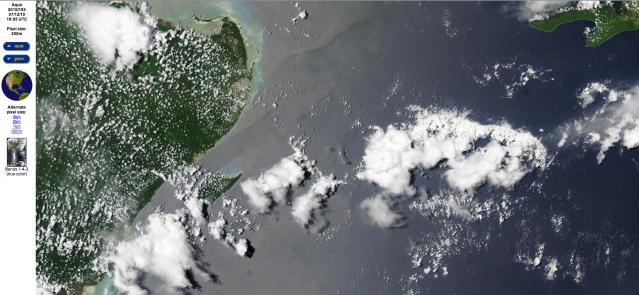 Eastern Yucatan Coast, Oil Slick, and Cuba to the East (upper right)
July 12, 2010. Day 83. The Gulf of Mexico.
One broken deep water oil well did this.
Is it safe?
photo images from NASA http://rapidfire.sci.gsfc.nasa…

Satellite Aqua 7/12/10 19:05 UTC True Color