Welcome to this week's Health and Fitness. This is an Open Thread.
Africa making "dramatic" headway against malaria
Sulay Momoh Jongo, 7, is seen inside a mosquito net in a mud hut in Mallay village, southern Sierra Leone, on April 8, 2008. Credit: Reuters/Katrina Manson
(Reuters) – Africa is making dramatic progress in tackling malaria, a mosquito-borne disease that has killed a million people a year on the continent and stunted economic growth, a top expert said on Thursday.

Infection rates in Zambia, for instance, more than halved from 2001 to 2008 due to widespread distribution of mosquito nets, targeted spraying of insecticides and better and cheaper diagnosis and treatment, said Rob Newman, director of the World Health Organization's (WHO) Global Malaria Program.

Zambia's success augurs well for similar programs in their relative infancy in much larger countries such as Democratic Republic of Congo and Nigeria, Africa's most populous country and the one with the heaviest malaria case-load, he said.

"Where we are in Africa today compared to even a few years ago is dramatic," Newman told Reuters from WHO headquarters in Geneva. "The steepness of the decline surprises even me, and I've been doing this for a very long time.
WHO approves diagnostic tests to aid malaria fight
(Reuters) – The World Health Organization said on Friday it had added 16 more malaria diagnostic tests to its approved list to help health workers quickly identify which patients have the disease and need immediate treatment.
U.S. effort to fight malaria focuses on women
(Reuters) – The U.S. government announced on Thursday it would focus part of its $63 billion, six-year Global Health Initiative plan to accelerate efforts to fight malaria, mostly in Africa and aimed at women and children.
New book urges reversal of DDT ban to fight malaria
Reuters) – Six years after the insect killer DDT was globally outlawed on grounds of environmental damage, two researchers say there are new reasons for doubting the chemical is harmful and are urging its use against malaria.
Colin Powell and Bill Gates join malaria campaign
(Reuters) – Former Secretary of State Colin Powell, billionaire Bill Gates and Queen Rania of Jordan will put their fame to work this week as they join a Twitter campaign to end malaria deaths.
As is now custom, I'll try to include the more interesting and pertinent articles that will help the community awareness of their health and bodies. This essay will not be posted anywhere else due to constraints on my time. Please feel free to make suggestions for improvement and ask questions, I'll answer as best I can.
General Medicine/Family Medical
Potentially deadly fungus spreading in U.S. and Canada
Reuters) – A potentially deadly strain of fungus is spreading among animals and people in the northwestern United States and the Canadian province of British Columbia, researchers reported on Thursday.

The airborne fungus, called Cryptococcus gattii, usually only infects transplant and AIDS patients and people with otherwise compromised immune systems, but the new strain is genetically different, the researchers said.

"This novel fungus is worrisome because it appears to be a threat to otherwise healthy people," said Edmond Byrnes of Duke University in North Carolina, who led the study.

"The findings presented here document that the outbreak of C. gattii in Western North America is continuing to expand throughout this temperate region," the researchers said in their report, published in the Public Library of Science journal PLoS Pathogens here
HIV's link to salmonella offers vaccine clues
(Reuters) – Research into a deadly link between salmonella and HIV shows that the AIDS virus damages the immune system in ways doctors did not previously understand, providing new clues for vaccine development.

Salmonella often causes fatal bloodstream infections in people with HIV, particularly in Africa. But although the risk has been known for more than 25 years, it is only now that researchers have a scientific explanation.

It is not immune system deficiency that causes the problem but an excess of antibodies. The discovery should help avoid blind alleys in producing new vaccines.

"It's quite a surprise and it suggests that what we are dealing with here is more of a consequence of an immune disregulation as opposed to an immune deficiency per se," said lead researcher Cal MacLennan of the University of Birmingham.
Drug users must be helped to halt AIDS spread: U.N.
(Reuters) – Countries in eastern Europe and central Asia face spiralling AIDS epidemics if they fail to help people who inject drugs and stop the spread of infection, the head of the United Nations agency for HIV/AIDS said on Friday.

Michel Sidibe told Reuters countries such as Russia, Ukraine and others could halt or buck the global downward trend in new HIV infections if they ignored the threat posed by drug users and failed to introduce effective "harm reduction" steps.

"HIV infection has slowed down globally, but it is expanding in this region of eastern Europe and central Asia," he said. "We're not seeing anything like this in any other region of the world."
Pneumococcal vaccine has cut disease among Navajos
NEW YORK (Reuters Health) – The infant pneumococcal vaccine introduced 10 years ago has cut rates of pneumonia, meningitis and other infections among Navajos in the U.S. — but their risks remain higher than average, a new study finds.

The pneumococcal conjugate vaccine, commonly known as PVC7, was licensed in 2000 for protecting young children against several strains of the Streptococcus pneumonia bacterium. The bug causes a range of infections, including so-called invasive pneumococcal disease (IPD) — pneumonia, meningitis and bacteremia (a blood infection).
Test may let transplant patients skip biopsies
(Reuters) – A gene-based blood test worked as well as a surgical procedure used to check for signs of rejection in patients with heart transplants, U.S. researchers said on Thursday.

They said the simple blood test called AlloMap, made by molecular diagnostics company XDx Inc, will allow heart transplant patients to forego frequent biopsies of the heart, a procedure dreaded by many transplant patients because it is uncomfortable and can damage heart valves in a few patients.
Biggest study on cellphone health effects launched
(Reuters) – The biggest study to date into the effects of mobile-phone usage on long-term health was launched on Thursday, aiming to track at least a quarter of a million of people in five European countries for up to 30 years.

The Cohort Study on Mobile Communications (COSMOS) differs from previous attempts to examine links between cellphone use and diseases such as cancer and neurological disorders in that it will follow users' behavior in real time.
Gradual treatment may be best for inflamed pancreas
(Reuters) – When someone has a dangerously inflamed pancreas, doctors often operate to cut away dead tissue that contributes to the problem. A new study suggests that minimal surgery may be better.

A more gradual approach — first draining pus from the pancreas and later surgically removing loose tissue, if necessary — produces fewer complications without increasing the risk of death, doctors in the Netherlands reported on Wednesday in the New England Journal of Medicine.
Bristol compound potent against hepatitis C
(Reuters) – An experimental Bristol-Myers Squibb compound called BMS-790052 is proving to be the most potent yet at treating hepatitis C, an infection poorly treated with existing drugs, company researchers said on Wednesday.

An early, phase I safety study of the compound found it was highly effective at blocking the protein NS5A, a new target that might provide one more weapon against a virus that can quickly develop resistance.
Drug could stop spinal injuries, researchers say
Reuters) – Shutting off a single gene can help stop the cascade of damage that can paralyze people with spinal cord injuries, U.S. researchers reported on Wednesday.

They propose using a common, generic diabetes drug in combination with a gene-silencing technique to stop spine injuries from getting any worse, and believe the approach may also work in people with stroke and traumatic brain injuries.
Silk brain implant could aid spinal injuries, epilepsy
(Reuters) – A brain implant made partly of silk can melt onto the surface of the brain, providing an "intimate" connection for recording signals, researchers reported on Sunday.

Tests of their device showed the thin, flexible electrodes recorded signals from a cat's brain more accurately than thicker, stiff devices.
Should patients see the dermatologist together?
NEW YORK (Reuters Health) – If you're frustrated by long waits to see a dermatologist, you and your skin doctor might want to consider a group appointment, a new study in the Archives of Dermatology shows.

Researchers looked at shared medical appointments, which are an increasingly popular approach to improving the quality and efficiency of patient care. These appointments typically involve having patients with similar medical concerns (for example, needing evaluation for a suspicious mole or acne treatment) watch a film or PowerPoint presentation on their condition, meet in a group with a nurse, and then meet individually with a physician.
Should you use aspirin for a migraine?
NEW YORK (Reuters Health) – A single dose of aspirin can bring at least temporary pain relief to about half of people with migraines, a new research review suggests.

Research shows that about half of people with migraines opt to use over-the-counter pain relievers only, with aspirin being a common choice. But it has not been clear exactly how well aspirin performs, or where it fits into the migraine treatment arsenal.
Ash flight ban hits transplants, other operations
(Reuters) – Europe's flight ban is preventing some life-saving transplant tissue from reaching patients, and other operations have had to be canceled because surgeons are stuck overseas.

Henny Braund, chief executive of the Anthony Nolan Trust, which finds matches for patients who need bone marrow transplants, said on Monday at least 16 British patients had already been affected.
Lung cancer screening often yields false positives
NEW YORK (Reuters Health) – Imaging tests used to screen symptom-free people for lung cancer often find suspicious growths that turn out to not be cancer, according to a U.S. government study published Monday.

Researchers say the findings point to a significant downside of using the tests — chest X-rays or spiral CT scans — to try to detect lung cancer early.
Second-hand smoke ups risk of sinus, nasal problems
NEW YORK (Reuters Health) – Other people's cigarette smoke could be to blame for much of the chronic itchy, runny nose and sinus woes – also known as rhinosinusitis — that plague one in every six US adults, new research shows.

"If you've had a history of chronic rhinosinusitis or if you have sensitive nasal passages and sinuses and you're vulnerable, then definitely, absolutely you should avoid second-hand smoke," Dr. C. Martin Tammemagi of Brock University in St. Catherines, Ontario, who helped conduct the new study, told Reuters Health.
Testing lung tumors tailors chemotherapy
(Reuters) – Researchers said they helped advanced lung cancer patients fare better by matching their tumors to targeted drugs, in what they said is the first significant trial to show it is possible to choose the best drug for an individual patient.

They tested four so-called targeted therapies in patients with specific biomarkers — mutations that the drugs were designed to counteract.
H1N1/Seasonal Flu/Other Viral Epidemics
1976 shot may protect against modern swine flu
(Reuters) – People who got immunized against the 1976 "swine flu" epidemic that never happened may have benefited from the shots after all — they may have been protected from the 2009 H1N1 swine flu strain.

Tests of blood from medical staff and their spouses showed those who had been vaccinated in 1976 had evidence of extra immune protection against both the 2009 H1N1 swine flu and the seasonal strain of H1N1 that circulated the year before.

"We gave this vaccine to 45 million people and it was declared one of the greatest public health blunders of all time, and now we are finding out that it actually did some good," said Dr. Jonathan McCullers of St. Jude Children's Research Hospital in Memphis, Tennessee, who led the study published in the journal Clinical Infectious Diseases.
After 710 deaths, drug pumps under greater scrutiny
CHICAGO (Reuters Health) – After more than 50,000 reports of problems with pumps used to deliver drugs, including 710 deaths, the Food and Drug Administration will begin more rigorous pre-market review of the devices, one of the agency's center directors said Friday.

"There have been problems with every kind of infusion pump on the market, across the entire industry," FDA Center for Devices and Radiological Health director Dr. Jeffrey Shuren told the annual meeting of the Association of Health Care Journalists.
Urgency needed in pandemic preparation: U.S. official
Reuters) – The task of preparing for flu pandemics remains urgent, and the world must guard against complacency in the wake of the H1N1 outbreak, which appears less deadly than a potential bird flu pandemic, a U.S. health official said.

Participants in a ministerial conference on influenza in Hanoi, "felt the need to re-commit" to the effort, Assistant Secretary of State for Oceans and International Environmental and Scientific Affairs Kerri-Ann Jones said on Wednesday.
doctors, minorities still wary of shots: official
Reuters) – Doctors and minorities still have a dangerous mistrust of vaccines that became painfully clear during the H1N1 swine flu pandemic, U.S. Health and Human Services Secretary Kathleen Sebelius said on Monday.

But she said the United States had "unprecedented" levels of flu vaccination for the past season and pointed to nearly $500 million in government funding to improve decades-old influenza vaccine technology.
Women's Health
WellPoint routinely targets breast cancer patients
(Reuters) – Shortly after they were diagnosed with breast cancer, each of the women learned that her health insurance had been canceled. There was Yenny Hsu, who lived and worked in Los Angeles. And there was Patricia Reilling, a successful art gallery owner and interior designer from Louisville, Kentucky.

Neither of these women knew about the other. But besides their similar narratives, they had something else in common: Their health insurance carriers were subsidiaries of WellPoint, which has 33.7 million policyholders — more than any other health insurance company in the United States.

The women paid their premiums on time. Before they fell ill, neither had any problems with their insurance. Initially, they believed their policies had been canceled by mistake.

They had no idea that WellPoint was using a computer algorithm that automatically targeted them and every other policyholder recently diagnosed with breast cancer. The software triggered an immediate fraud investigation, as the company searched for some pretext to drop their policies, according to government regulators and investigators.
U.S. to WellPoint: Stop dropping breast cancer patients
(Reuters) – Department of Health and Human Services Secretary Kathleen Sebelius has called on health insurer WellPoint to stop dropping coverage for patients recently diagnosed with breast cancer, calling the practice "deplorable."

In a letter dated April 22 to Angela Braly, WellPoint's chief executive, Sebelius said she was "surprised and disappointed" to learn from a Reuters report that the company has specifically targeted women with breast cancer for aggressive investigation with intent to cancel their policies.

"As you know, the practice described in this article will soon be illegal," Sebelius wrote. "The Affordable Care Act specifically prohibits insurance companies from rescinding policies, except in cases of fraud or intentional misrepresentation of material fact."

Reuters reported on Thursday that WellPoint, the largest U.S. health insurer by enrollment, was using a computer algorithm that automatically targeted patients recently diagnosed with breast cancer.

The software triggered an immediate fraud investigation by the company as it searched for excuses to drop coverage, according to government regulators and investigators.
Processed meat linked to higher ovarian cancer risk
NEW YORK (Reuters Health) – Women who eat a lot of processed meats, such as salami and hot dogs, are at a higher risk of ovarian cancer, according to a new Australian study.

At the same time, those who eat a lot of fish have a lower risk of the deadly tumors, Dr. Penny M. Webb of Gynecological Cancers Group at Queensland Institute of Medical Research in Brisbane, Australia, and colleagues found.

In their report in the American Journal of Clinical Nutrition, the team also found no link between red meat and the cancer, and just a slightly lower risk among women who consumed large amounts of poultry.
Diabetes drug tied to reduced breast cancer risk
NEW YORK (Reuters Health) – Women who have used the diabetes drug metformin for more than five years may have a lower risk of breast cancer than diabetic women on other treatments, a new study finds.

The study, published in the journal Diabetes Care, adds to evidence that metformin, a generically available drug commonly used for type 2 diabetes, may have anti-cancer effects.
Men's Health
Radiation for prostate cancer lacks data: U.S. panel
Reuters) – There is not enough evidence to sort out the effect of various radiation treatments for prostate cancer patients, especially newer, so-called focused radiation, an advisory panel told the U.S. Medicare agency on Wednesday.

The Center for Medicare and Medicaid Services (CMS) panel of outside experts said large gaps in available data make it hard to weigh the impact particular radiation options may have on patients, including possible death or side effects. But it was divided over just how to collect much-needed information.
U.S. Medicare panel to weigh prostate treatments
(Reuters) – At a time of growing debate over prostate cancer treatments, U.S. Medicare officials will take a closer look at radiation therapy and its ability to reduce deaths and side effects in men.

The Center for Medicare and Medicaid Services (CMS) has asked a panel of outside experts meeting on Wednesday to say how confident they are that various types of radiation treatment can improve patient outcomes.
Pediatric Health
Kids' hospitalization for choking rare, but deadly
EW YORK (Reuters Health) – A new national study shows that while it's extremely rare for a child to be admitted to the hospital after choking on food, tiny toy pieces or some other foreign body, these young patients are "surprisingly likely" to die in the hospital.

Dr. Rahul K. Shah of the Children's National Medical Center at The George Washington University Medical Center in Washington, DC, and colleagues found that about one in thirty children hospitalized for choking die.
Volcanic ash delays West African polio vaccination
Reuters) – A vaccination campaign against polio in West Africa will be delayed in some countries because at least 15 million doses are trapped at airports in Germany and France by the ash cloud, a U.N. official said on Tuesday.

The delays have stoked concern that unsynchronized immunizations will allow the virus to spread within the region, Martin Dawes, the regional chief of communications for the U.N. Children's Fund (UNICEF) in West and Central Africa said.
Pre-term babies face lifetime lung trouble: study
(Reuters) – Children born extremely early — at 25 weeks or before — may risk a lifetime of lung problems, including asthma, British researchers reported on Thursday.

They found that extremely pre-term babies who lived to age 11 often had abnormal lung function and were twice as likely as children born at a full 39 or 40 weeks to be diagnosed with asthma.

"Many of these children may not be receiving appropriate treatment," said Janet Stocks of University College London, who led the study.
In poor countries, taller moms' kids are healthier
NEW YORK (Reuters Health) – In developing countries, taller moms tend to give birth to healthier kids who are less likely to die in infancy, be underweight or have stunted growth, a new study finds. At the same time, good nutrition in adolescence and delaying marriage and childbirth appear to lead to taller adults.

"This is the first time we're seeing an effect of the mother's health — as captured through her attained height — being transferred well into the childhood of her offspring," study author Dr. S. V. Subramanian of the Harvard School of Public Health told Reuters Health.
U.S. warns Pfizer after children overdosed in study
(Reuters) – U.S. health regulators have warned Pfizer Inc over a series of failures that led to the overdosing of at least 13 children in a clinical trial of its antipsychotic drug Geodon, according to a letter made public on Tuesday.

The FDA, in an April 9 warning letter to the world's largest drugmaker, said Pfizer "failed to ensure proper monitoring" of the trial in which several children given overdoses experienced tremors, restless legs and other complications.
Tobacco 'candy' could poison kids: study
NEW YORK (Reuters Health) – Thousands of young children are accidentally poisoned by tobacco products each year in the U.S., and new dissolvable tobacco products that resemble candy might pose an additional risk, according to researchers.

In a study of reports to U.S. poison control centers between 2006 and 2008, investigators found that 13,705 children younger than 6 were accidentally poisoned by tobacco products. Cigarettes were the most common culprit, followed by smokeless tobacco products, and more than 70 percent of the victims were infants younger than one year.

The findings are published in the journal Pediatrics.
Day care sends sick kids home unnecessarily: study
NEW YORK (Reuters Health) – Child care centers are too prone to send toddlers home for mild illnesses, doctors say.

In a new survey of centers in Milwaukee, Wisconsin, directors said they would exclude kids more than half the time for minor ailments such as pink eye, ringworm or mild fever.

This is medically unnecessary and runs counter to long-standing professional guidelines, the researchers say.
Traffic Pollution Raises ER Visits for Asthma
April 22, 2010 — Ozone and pollution emitted by traffic have been linked to spikes in asthma-related emergency room visits among children, particularly during summer, according to a large, population-based study.

Researchers from the Rollins School of Public Health at Emory University in Atlanta collected data on more than 91,000 emergency room visits that took place at 41 Atlanta-area hospitals between 1993 and 2004. The children, who ranged from ages 5 to 17, had been seen in a hospital emergency room for asthma or wheezing.
Mental Health
Complete recovery from personality disorder tough
NEW YORK (Reuters Health) – For those suffering from borderline personality disorder, friends and a job may be harder to secure than symptom relief, according to a new study.

"There's been this idea that if people had fewer symptoms of the disorder, then they would naturally evolve socially and vocationally," lead researcher Mary Zanarini of McLean Hospital in Belmont, Massachusetts told Reuters Health. "That does not seem to be true."

Borderline personality disorder is a mental illness afflicting about 2 percent of adults, mostly young women. It is characterized by pervasive instability in moods, relationships, self-image, and behavior. Patients often need extensive mental health services, and account for 20 percent of psychiatric hospitalizations.
Got a Tough Task? Nap May Help
pril 22, 2010 — Napping after working on a difficult task may make the job easier to do upon awakening, according to a new study.

The research, reported in the April 22 issue of Current Biology, offers evidence that napping might be a good strategy for studying.

Researchers asked 99 participants to sit in front of a computer screen and try to learn the layout of a three-dimensional maze so that they could find their way to a landmark, in this case, a tree, five hours later when placed at a random spot within the virtual space.
U.S. students suffering from Internet addiction: study
American college students are hooked on cellphones, social media and the Internet and showing symptoms similar to drug and alcohol addictions, according to a new study.

Researchers at the University of Maryland who asked 200 students to give up all media for one full day found that after 24 hours many showed signs of withdrawal, craving and anxiety along with an inability to function well without their media and social links.

Susan Moeller, the study's project director and a journalism professor at the university, said many students wrote about how they hated losing their media connections, which some equated to going without friends and family
Could ecstasy ease PTSD symptoms?
SAN JOSE, California (Reuters Health) – Adding MDMA – otherwise known as the party drug ecstasy – to talk therapy may help patients cope with symptoms of post-traumatic stress disorder (PTSD), according to a preliminary study presented Friday at the Psychedelic Science in the 21st Century meeting.

The improvements endured long-term for most patients, said lead investigator Dr. Michael Mithoefer, a psychiatrist in private practice in Charleston, South Carolina.
Bottled up anger can be deadly for heart patients
NEW YORK (Reuters Health) – People with heart disease might want to take a careful look at how they handle their feelings of anger. A new study found that heart disease patients who suppressed their anger had nearly triple the risk of having a heart attack or dying over the next 5 to 10 years.

But this doesn't mean that angry outbursts are a better way to handle these feelings, Dr. Johan Denollet of Tilburg University in The Netherlands told Reuters Health. People tend to either vent angry feelings or hold them inside, "but I think it's important for (people) to find a midway solution to resolve these angry feelings — but in a more constructive way, a more adaptive way," Denollet said.
Aging
Waiting to Fill Blood Thinner Prescription Dangerous
April 20, 2010 — Waiting even one day to fill a prescription for blood thinners after heart stent surgery may prove risky.

A new study shows that heart stent patients who waited a day or more to fill their prescription for Plavix, a blood thinner medication, were twice as likely to suffer a heart attack or death in the months following the procedure.

A stent is a small metal tube that is surgically implanted to prop open a clogged artery and reduce the risk of heart attack. After insertion of the stent, blood thinners are typically prescribed to prevent the artery from reclogging.

Researchers found one in six heart stent patients did not fill their prescription for blood thinner medication on the same day they were discharged from the hospital, as recommended. The average delay was three days.
Nutrition/Diet/Healthy Recipes
Added sugar increases heart risks: study
(Reuters) – Eating a lot of sugar not only makes you fat. It may also increase a person's risk for heart disease, U.S. researchers said on Tuesday.

They said people who ate more added sugar were more likely to have higher risk factors for heart disease, such as higher triglycerides and lower levels of protective high-density lipoprotein or HDL cholesterol.

"Just like eating a high-fat diet can increase your levels of triglycerides and high cholesterol, eating sugar can also affect those same lipids," Dr. Miriam Vos of Emory School of Medicine, who worked on the study published in the Journal of the American Medical Association, said in a statement.
Omega 3s may help cut colon cancer risk
NEW YORK (Reuters Health) – People who eat plenty of fish oil and other omega-3 fatty acids could cut their risk of colon cancer, new research hints.

Studies in animals and a couple of small trials in people suggest that fish oil supplementation can fight inflammation and may have cancer-fighting properties, Dr. Sangmi Kim of the National Institute of Environmental Health Sciences, Research Triangle Park, North Carolina, and colleagues note. But so far studies looking at the diets of larger groups of people have had equivocal results.
Value of B vitamins in cutting heart disease risk challenged
NEW YORK (Reuters Health) – Two studies released this week reach contradictory conclusions on the value of B vitamins and folic acid (or folate in its naturally occurring form) in reducing the risks of heart disease. What are doctors and their patients to make of this?

"Not much," says Dr. Steven Woloshin of Dartmouth University's Institute for Health Policy and Clinical Practice.

"One study is very weak and the conclusions can't be believed and the other's results don't add much for practitioners or their patients," Woloshin told Reuters Health.
FDA should regulate salt, panel says
(Reuters) – The Food and Drug Administration should regulate the amount of salt added to foods to help Americans cut their high sodium intake, which can lead to high blood pressure, kidney failure and strokes, an influential federal panel said on Tuesday.

The Institute of Medicine said this was needed because Americans get most of their salt from processed and restaurant food, and merely telling them to eat less salt has not worked.
Can walking help guard against stroke?
NEW YORK (Reuters Health) – Walking may be an important weapon for women in the fight against stroke, a new study hints.

The study found that women who walked for two or more hours a week had a lower risk of stroke than those who walked for less than two hours a week.

It's well known that physical activity is good for heart health, including reducing the risk of stroke. "More active people generally demonstrate a 25 to 30 percent lower risk of stroke," Jacob Sattelmair, the study's lead researcher and a doctoral candidate in epidemiology at Harvard School of Public Health in Boston noted in a telephone interview with Reuters Health.
EFSA sees risks to children from lead in food
(Reuters) – Lead present in food can pose a risk to brain development for children, while risks for most adults are low to negligible, the European Union food safety watchdog said on Tuesday.

An expert panel on contaminants, which assessed current levels of exposure to lead through food and other sources at the request of the European Commission, could not set a firm level above which lead in food could trigger health problems, the European Food Safety Authority (EFSA) said in a report.
Tinkering With Taco Night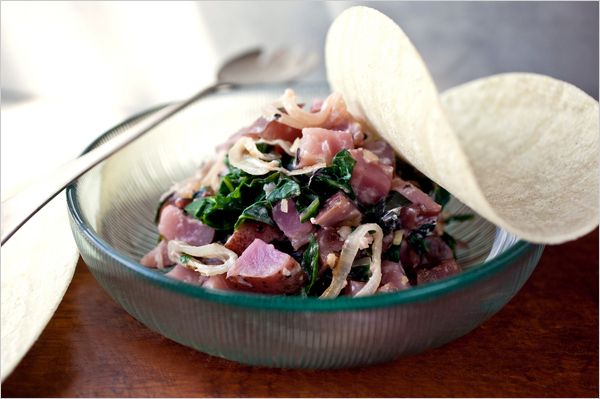 Andrew Scrivani for The New York Times
Soft Tacos With Potatoes and Greens
Soft Tacos With Sautéed Winter Squash and Chipotles
Scrambled Egg and Green Chile Tacos
Soft Tacos With Fish and Spinach
Mushroom and Poblano Tacos